A survey of 44,622 adults across 22 countries has revealed a strong public appetite for leaders to consider the views of all—not just those at the extremes—when finding solutions to the world's most persistent problems, including smoking.
Progress toward a smoke-free future will only happen if all voices are included and heard.
A balanced approach encourages collaboration, compromise, and a willingness to consider all sides of an argument. In PMI's latest international survey, 90 percent of respondents believe that to solve the most pressing societal challenges, leaders need to consider all perspectives—even those that run counter to their own.
This inclusive environment—unlike those divided by the polarized mindsets of the few—provides fertile ground for the development and delivery of solutions created by all, for all.
The survey also shows 82 percent of respondents believe real progress on the most pressing global issues is achievable when a middle ground can be found between the extremes.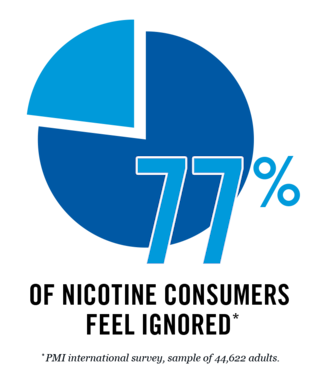 Giving a voice to those most impacted
In the case of tobacco harm reduction, the opportunity exists to advance a people-centric, scientifically substantiated approach to accelerate the end of cigarettes.
Yet, smokers—the people that matter most in efforts toward a smoke-free future—are being excluded from the conversation.
At PMI, we are focused on making cigarettes a thing of the past—replacing them with better smoke-free alternatives for those adults who would otherwise continue to smoke.
To be clear, the best choice any smoker can make is to quit tobacco and nicotine altogether. But many don't—and these adult smokers deserve access to and accurate information about smoke-free alternatives. These products are not risk-free and provide nicotine, which is addictive. However, they are a better choice than continued smoking.
As a consumer-focused organization, we recognize the influence and importance of adult smokers in driving lasting change. We want to ensure their voices—and those of the wider public—are heard.
And, as our international survey reveals, there's a strong public appetite for greater involvement in decisions made around tobacco and nicotine regulation.
Conducted by independent research company Povaddo, the survey of 44,622 adults across 22 countries found that four in 10 nicotine consumers feel discriminated against or marginalized—and only two in 10 believe their voices are being heard or considered.
Other key findings from the survey include:
77 percent of nicotine consumers feel that their voices have been excluded for too long and that a new approach to regulation is needed to better balance the voices of nicotine consumers and those who don't consume these products.
74 percent of nicotine consumers feel that their views should be considered by policymakers when deciding on tobacco and nicotine regulations.


Helping smokers starts with
hearing smokers
Grounds for progress and compromise are often found when everyone's invited, and when they're willing to listen and consider all sides of an argument.
"Today, we have the know-how, technology, and resources required to respond to many of our global challenges," said Gregoire Verdeaux, PMI's Senior Vice President, External Affairs.

"By listening to all voices and embracing science as the basis for decision-making, we can overcome the impasse of division and enable progress toward a future that better serves us all."
Indeed, the vast majority of respondents in our international survey agreed, calling for greater inclusion in conversations, debates, and decisions around global issues to help move society forward.
It found that:
90 percent of people believe that to find solutions to the biggest problems facing society today, leaders need to consider all perspectives—even if strong disagreements exist.
88 percent of people agree that leaders must listen to and advocate for the people they represent when making decisions that affect the livelihoods of a significant proportion of the population.
88 percent of respondents said that they would be more likely to vote for leaders who listen to all sides of an issue and adopt sensible approaches which better the lives of everyday people.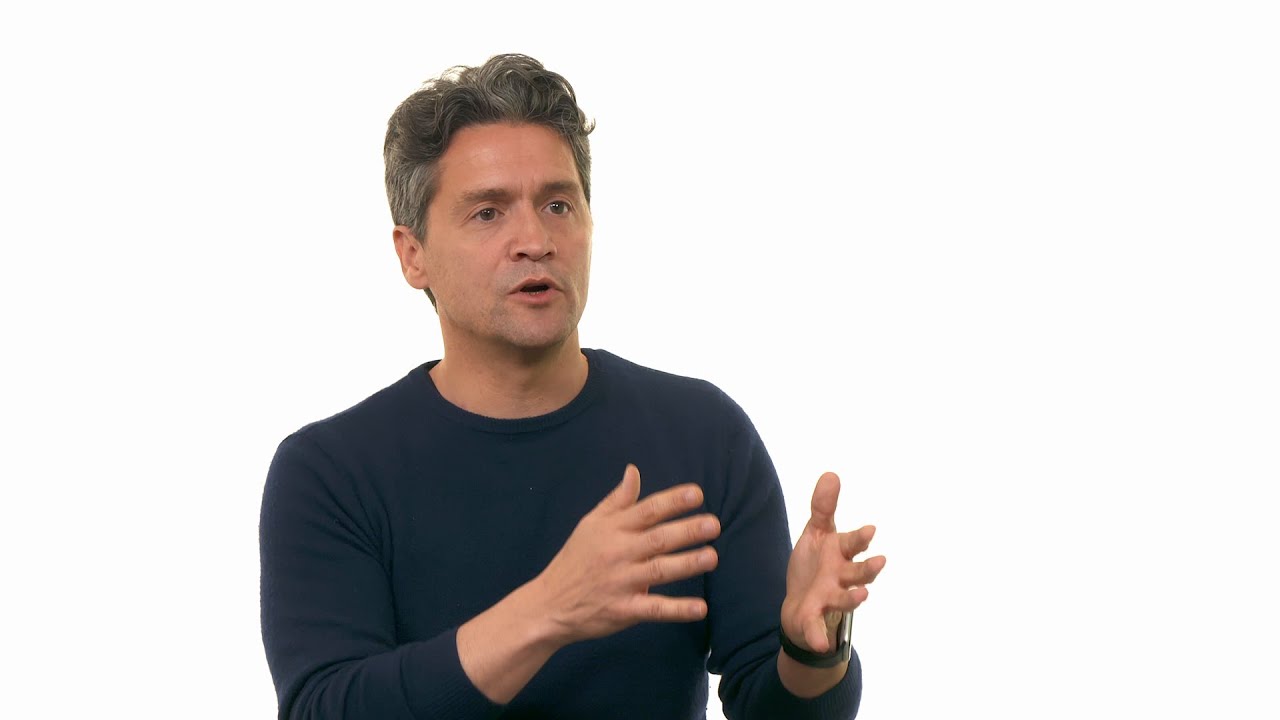 Using science to find compromise
An increasingly divided discourse risks decisions being made that aren't necessarily in the best interests of everyone.
It is also a breeding ground for misinformation, which only serves to confuse the public and makes it hard for people to decipher fact from fiction.
At PMI, we understand the importance of leveraging science and facts to inform the decisions we make and the products we develop.
Since 2008, we have invested more than USD 9 billion to develop, scientifically substantiate, and commercialize our smoke-free products, employing more than 980 world-class scientists, engineers, and technicians to help us achieve our vision of a smoke-free future.

The public supports the idea that a robust scientific approach must be taken to combat the world's most pressing threats. In our international survey, 85 percent of respondents believe decisions that impact society and public health should be based on science and facts.
Other findings include:
87 percent of respondents expect their leaders to adopt laws and regulation based on facts and data to keep up with the pace of technological change and innovation.
79 percent of respondents agree that adults who would otherwise continue smoking should have access to, and accurate information about, smoke-free alternatives that are scientifically substantiated to be a better choice than continued smoking.
72 percent of respondents agree that their government needs to consider the role alternative products can play in making their country smoke-free.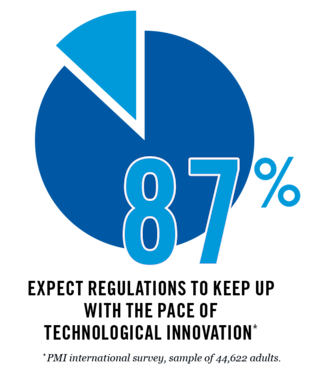 Better access means faster progress
Existing efforts to prevent initiation and promote smoking cessation can be complemented by strategies that enable adult smokers to have access to science-based alternatives, and accurate information about them.
The inclusion of a harm-reduction approach in policies aimed at decreasing smoking prevalence has the potential to accelerate the end of cigarettes and, in turn, provide a monumental boost to public health.

Despite the widening divisions and misinformation in modern society, our survey—one of the most comprehensive conducted on tobacco harm reduction—shows a clear desire from the public to come together and find solutions, not roadblocks:
Three in four respondents agree that it is better if leaders pursue policy changes that would bring about incremental changes that are easy to put into action rather than wide, sweeping changes that are harder to implement. In fact, taking an "all or nothing" approach can be counterproductive, particularly when it comes to tobacco harm reduction.
75 percent of respondents agree that societal expectations of total abstinence from harmful behaviors such as tobacco usage and alcohol consumption are not feasible, and governments should take steps to reduce the harm of these behaviors.
However, only one in four people believe that regulation and taxation of cigarettes is all that's required to make a country smoke-free.
67 percent of respondents agree that encouraging adults who would otherwise continue to smoke to completely switch to smoke-free alternative products can complement other efforts to reduce the societal harm caused by smoking cigarettes.
62 percent of exclusive smokers stated that they would be more likely to consider switching to alternative products like e-cigarettes and heated tobacco products if they had clarity on how these products differ from cigarettes and the science behind them.
As we consider policies that regulate tobacco usage, it's clear that governments should consider the needs of all parties—including nicotine consumers.
Finding a balanced approach to tobacco regulation that encourages incremental progress can help bring together all groups and have a meaningful impact on smokers and the people who care about them.
At PMI, we believe extreme views, misinformation, and outdated opinions will hold back progress and, hence, society.
Bringing the public health milestone of a smoke-free future to fruition requires an inclusive, collaborative, and commonsense approach.
It demands that we—as companies, governments, regulators, scientists, and wider society—hear all voices.

* Survey methodology: Online survey conducted by Povaddo on behalf of PMI from February 5-23, 2022. The survey was fielded among 44,662 general population adults aged 21 and older in 22 countries: Argentina, Brazil, Bulgaria, Colombia, Costa Rica, Czech Republic, Dominican Republic, France, Germany, Greece, Italy, Japan, Malaysia, Mexico, Philippines, Portugal, Serbia, South Africa, South Korea, Spain, United Kingdom, and United States. Approximately n=2,000 interviews were collected in each country (approximately n=1,000 with consumers of nicotine-containing products and approximately n=1,000 with people who do not consume nicotine-containing products). Data has been weighted to be representative of the online population in each country on the following variables: Age, gender, region, and nicotine-product usage. Results are accurate to a margin of error of ±1%.