Strategic framework advocates for open standards, a competitive environment for technology solutions and independent auditing
Lausanne, 11th July 2016 - Philip Morris International (PMI) published today a position paper that outlines solutions for tackling the illicit trade in tobacco within the EU.
Alvise Giustiniani, PMI's Head of the Anti-Illicit Trade Department said:
"We continue with our considerable efforts to combat the illicit tobacco trade in EU and everywhere where we run our business. The EU is currently contemplating new legislation that covers illicit trade under the Tobacco Products Directive and we firmly believe that this presents a unique opportunity for the EU and the industry to put in place an effective and lasting solution to this growing and complex issue."
PMI's position paper underlines a number of core principles that should guide the implementing legislation for both Article 15 (Track & Trace) and Article 16 (Security Feature) of the European Tobacco Products Directive. In particular, the paper highlights the importance of open standards that are interoperable across geographies and industries, independently monitored and controlled, and do not disrupt the manufacturing environment.

"Fighting the illicit trade in Tobacco in the EU Position Paper" is available here.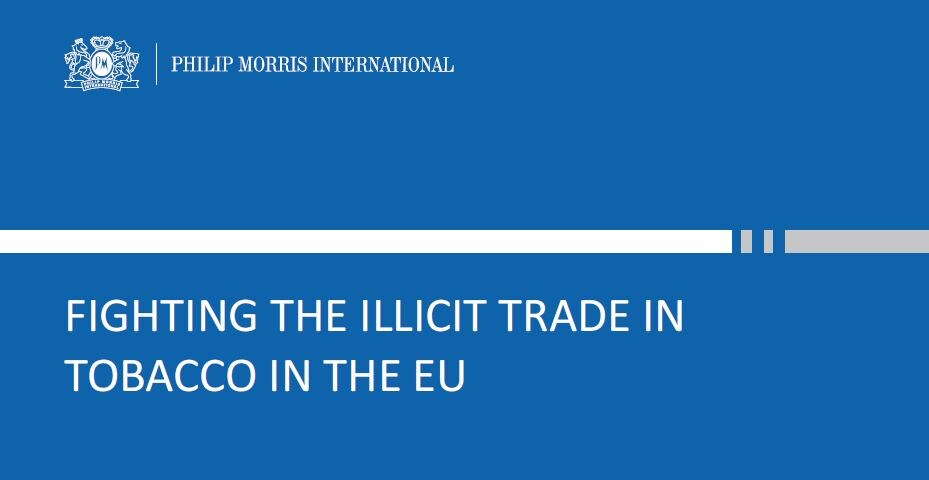 Watch the video of Alvise Giustiniani, PMI's Head of the Anti-Illicit Trade Department, sharing his views on how the Position Paper will help tackle the problem in the EU
here
.
Watch the video to understand the issue of illicit tobacco trade in Europe
here