War veterans unite for a once-in-a-lifetime experience at the home of Ferrari in Maranello, Italy.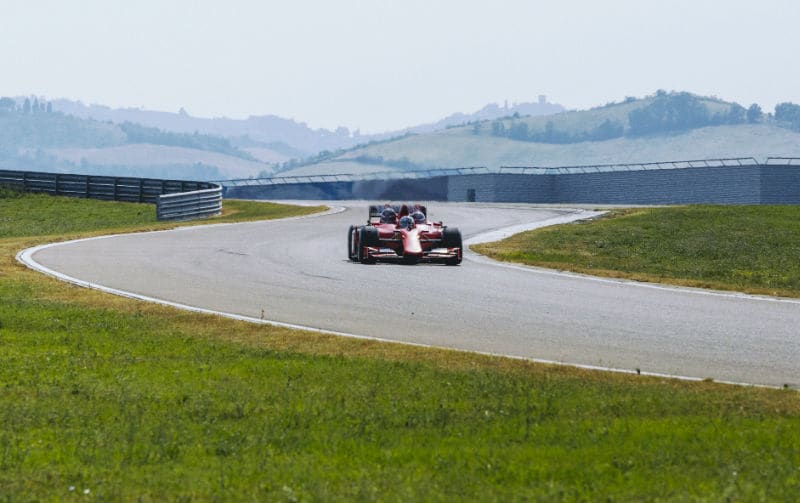 Eight war veterans who have served in Afghanistan, Iraq, Bosnia and Kosovo have united for a once-in-a-lifetime experience at the home of Ferrari in Maranello, Italy.
Two military veterans from the US and six from the UK, who experienced life-changing injuries as a result of their service, reached speeds of 160mph as they were driven around the marque's famous Fiorano circuit by a professional racing driver in a specially designed three-seater Ferrari F1 car.
The unique event was organized by Phillip Morris International (PMI) – longstanding partner of Scuderia Ferrari – as part of its ongoing program of initiatives for the veteran community in support of the US and UK veterans' charities Home Base and Walking With The Wounded.
PMI is honored to be supporting with these two charities as they facilitate a series of events over a three-day period. This includes a fundraising gala and tickets for injured and ill veterans to attend the first-ever Major League Baseball game played in Europe, between the New York Yankees and the Boston Red Sox at London Stadium in England.
"Being surrounded by the courage and resilience of the people here today who, in their service, risked their lives and everything they held dear, is inspiring to so many of us at Philip Morris," said Miroslaw Zielinski, Chief New Ventures Officer at PMI.
We caught up with two of the veterans, who were flown to Italy for the event, to hear about their unique experience.
Duncan Welton, Royal Electrical and Mechanical Engineers, British Army
Duncan, 47, joined the British Army in 1989 and served as a vehicle mechanic until 2001, undertaking tours in Northern Ireland, the Falkland Islands, Macedonia, Bosnia, and Kosovo.
The father-of-one from Aldershot, Hampshire, didn't hesitate when Walking With The Wounded invited him along for the thrilling F1 day.
"It was super exciting to be a part of it – and something I'll never forget."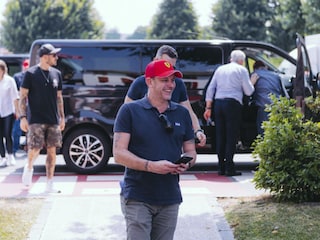 Ten years ago, he was diagnosed with post-traumatic stress disorder (PTSD). Duncan had found it hard to move on from his traumatic experiences serving in Bosnia and Kosovo in the 1990s.
A debilitating combination of PTSD and other mental-health conditions triggered a series of personal crises that included a mental breakdown and homelessness.
Duncan sought sanctuary at Mike Jackson House in Aldershot, Hampshire, which provides supported accommodation for ex-servicemen and servicewomen who have fallen on troubled times.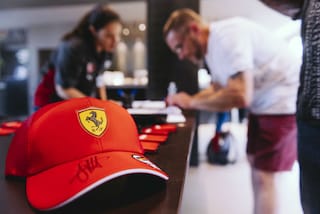 He stayed for more than three years, during which time he enlisted the help of a counsellor, and slowly pieced his life back together.
Duncan credits Walking With The Wounded for lifting him out of the despair that he'd slipped into. In the words of CEO Edward Parker, "The charity aims to reintegrate veterans back into society as a positive force within their family, the community and the workplace."
Walking With The Wounded supported Duncan in his recovery, helping him with his CV, teaching him interview techniques and guiding him as he applied for work. He landed a commission-based sales role, and today works as part of a successful customer support team.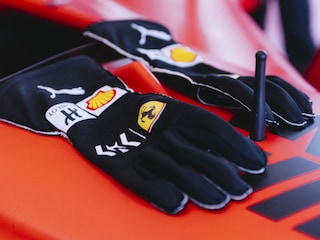 Duncan now devotes much of his spare time to Walking With The Wounded. He says he's only too happy to give something back to the charity that rescued him and show vulnerable veterans that help is available.
"If it wasn't for the support I got from Mike Jackson House and Walking With The Wounded, I know I wouldn't be here now," he says.
Armando Hernandez, US Marines Corps
One of two US military veterans who travelled to Maranello for the PMI event, Armando, 34, served in the US Marines Corps for four years from 2003.
Like Duncan, his F1 Ferrari experience was a dream come true. The married father-of-two from Fort Myers, Florida, said: "It's hard to put into words. It was an adrenaline-packed event that anybody would be excited to be part of. And of course, whenever veterans get together, there are always some hilarious stories that other veterans can relate to."
Armando's enlistment in The Marines came during a time of high tensions and prolonged conflict.
"It was very challenging," he revealed, "but extremely rewarding. I was only 18 when I enlisted. The Marine Corps embodies the values of honor, courage and commitment, and I still hold to those things today.
"They say that the military is the best and the worst times of your life, but I wouldn't change it for anything. You form strong bonds with people when you share extraordinary experiences."
However, Armando admits the challenges confronting him on his return to civilian life fueled feelings of depression, isolation and insecurity. It was only two-and-a-half years later that his journey to mental wellbeing began, when he gathered the energy to get back into a fitness regime.
"I started feeling stronger and losing weight," he said. "Having a structure in my life helped, and I realized that focusing on my physical health had some carryover into my mental health. It doesn't solve all of your battles, but it was a good place to start."
Spurred by his health drive, Armando majored in exercise physiology at college and landed an opportunity as a fitness instructor for Home Base Southwest Florida.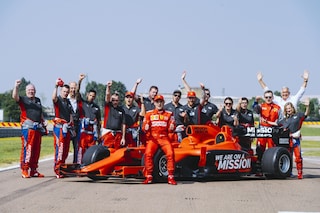 "We piloted the Warrior Health and Fitness program in Southwest Florida," he says. "It was successful and Home Base adopted it as a full-time program offering. I'm now Home Base Southwest Florida's Program Director, overseeing all their operations in the region. It really came together for me, almost as if it were destiny."
Climbing up the career ladder at Home Base has enabled Armando to devote his life to supporting fellow veterans, ensuring they're not left to face their fears alone.
Our thanks to Duncan, Armando, all the veterans at Home Base and Walking With The Wounded, and of course to everyone at Ferrari for making this event possible. Visit walkingwiththewounded.org.uk and homebase.org for more information on the veterans' charities.