Open Mic
The power of truth
19 Jun 2019
·
5 min read
Even though they were told to avoid PMI by Anti-Tobacco Organizations, hundreds of delegates, artists, and thinkers joined us in thought-provoking debates.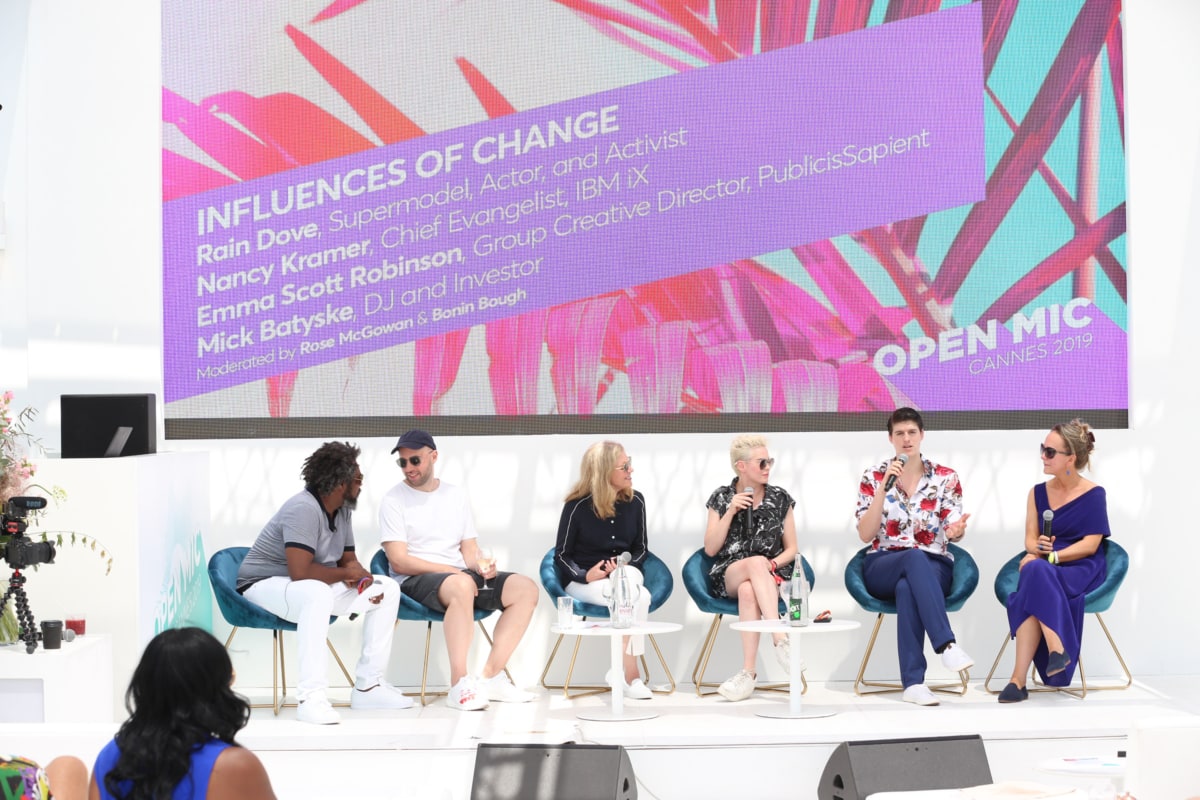 When Anti-Tobacco Organizations learned that we would be coming back to the International Festival of Creativity in Cannes, they started attacking us "in the most vicious and unprofessional way," says the Senior VP of Global Communication, Marian Salzman.

They told people to avoid us.

Yet, during the three-day festival on the French Riviera, hundreds of delegates, thinkers, disruptors, media and marketing executives poured in to the "Open Mic" pavilion, sponsored by Philip Morris International, to helps us transform the world into a better place.
"Controversial brands are the most interesting to speak to because they tap into the largest problems. If we open the floor up to conversations, we can change things, together," said Monique Nelson, CEO of UniWorld Group, the longest-standing multicultural ad agency in the United States.

In the words of Bonin Bough, founder of Bonin Ventures, what PMI is doing "is the biggest thing to affect public change and people's lives".

For the second year in a row, the "Open Mic" pavilion welcomed meaningful and civilised debates on big ideas on the French Riviera. "Make no mistake, people ask very tough questions here, to which we have good answers most of the time. Sometimes our answers are a work-in-progress, but the important thing is that we're talking, we're debating, we're sharing ideas," said Salzman.
If we don't allow alternatives to be shared with consumers who need them the most, we're doing the largest disservice to their lives and well-being.
Bonin Bough agreed. "You can't just say 'don't', it clearly hasn't worked," he says. "If we don't allow alternatives to be shared with consumers who need them the most, we're doing the largest disservice to their lives and well-being."

Some conversations are far too important not to be a part of. And as Tanya LeSieur, Associate Partner of M/H VCCP, put it, "We'd be more powerful if we operated in collectives, all together, people who agree and who disagree. We can tackle big issues at the same time without being scared," she said from our terrace.

Over the course of the past decade we have put – and continue to put – most of our efforts, time, and resources towards providing less-harmful alternatives to cigarettes for adult men and women who would otherwise continue smoking. We are helping change the lives of millions of adult smokers worldwide.

And, although some organizations don't want us to talk about better solutions for smokers, the public support us.
A global survey commissioned last year by Philip Morris International and conducted by Ipsos revealed that:

94 percent think consumers have the right to know if better products exist.
86 percent believe consumer goods companies have an obligation to continually research and innovate their products in the interest of public health.
91 percent think technology and innovation play an important or somewhat important role in addressing public health issues.
But just 35 percent think that governments have done a good job to ensure everyone has access to the latest innovations and advancements.
"It's difficult to have a conversation. But there's no reason to shy away from it," said artist and activist Rose McGowan from the "Open Mic" stage. "We have to embrace what's difficult and lean into it."

Rose McGowan and Bonin Bough were paid to attend Cannes Lions by PMI. The views expressed by them are their own.