Our Initiatives
Philip Morris International is setting the bar on Equal Salary says Foundation CEO
23 Jan 2020
·
3 min read
Véronique Goy Veenhuys and PMI Senior VP of People & Culture, Charles Bendotti, discuss creating a more diverse and inclusive workplace.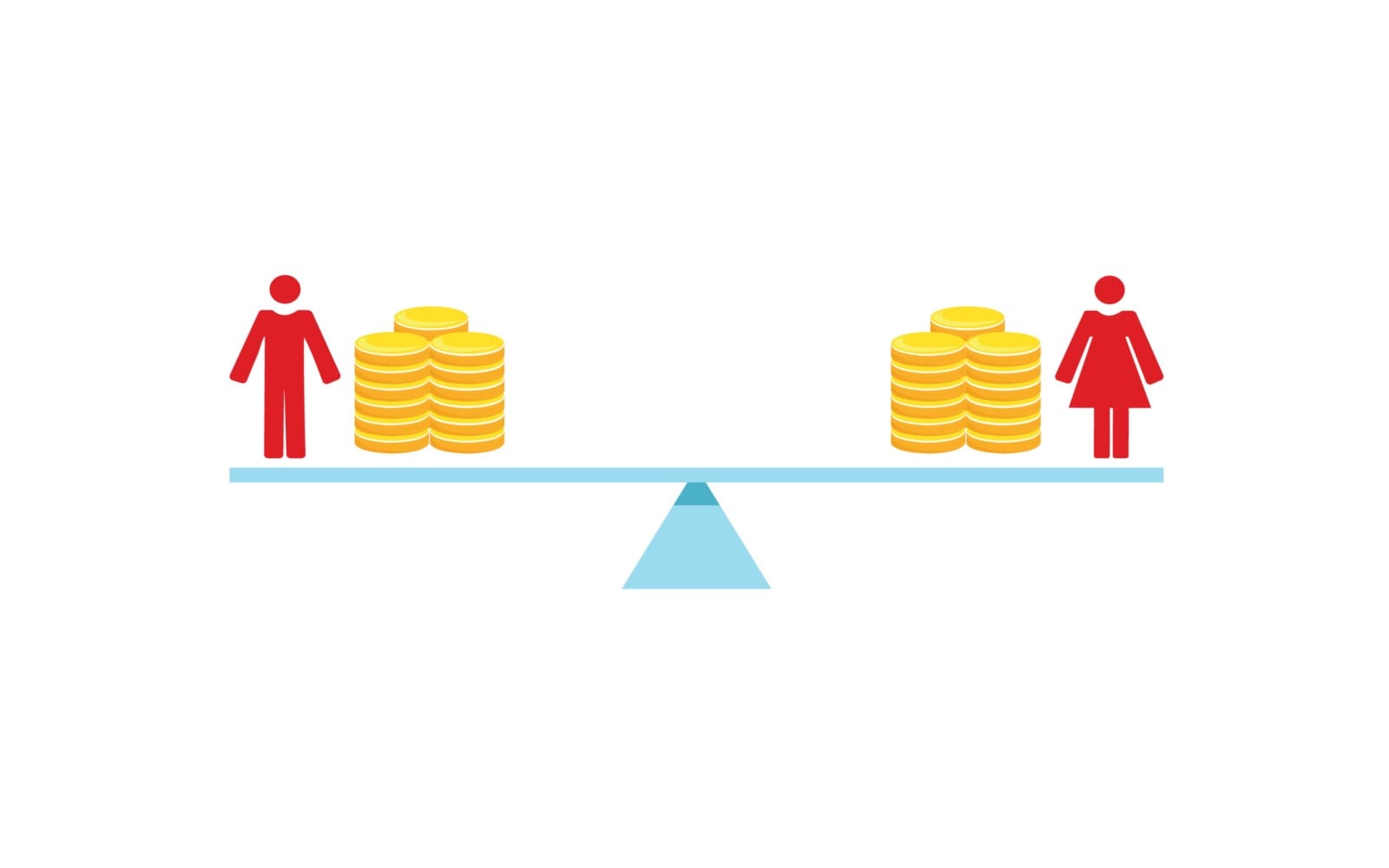 The founder and CEO of the Equal Salary Foundation says Philip Morris International (PMI) has set the bar for equal pay discussions in 90 countries worldwide because it is the first multi-national company to obtain the global EQUAL-SALARY certification. This shows that PMI pays women and men equally for equal work everywhere it operates and, speaking on a panel about Inclusion and Diversity (I&D), Véronique Goy Veenhuys said PMI is a "changed company" following the extensive 18-month certification process.

Ms. Goy Veenhuys added that it had been a massive undertaking for PMI to obtain the global EQUAL-SALARY certification from the independent foundation she set up a decade ago.

To achieve the certification, PMI submitted to both a quantitative comparison of salary data worldwide, and a qualitative audit of management commitment to equal-pay principles, including a review of its people policies, practices, and processes to identify potential gender blind-spots and address them. The company became the first multinational to achieve the global certification in March 2019.
A business no-brainer
Ms. Goy Veenhuys explained that in many companies and countries, it's hard for senior executives to talk honestly about whether they really have equal pay for women. "It takes a brave person," she said. "They say 'yes, of course we have equal pay', and then you can see the calculation going on in their mind. 'What if we have a problem? How much is it going to cost? How is it going to impact my financial results?'"

Joining her on the panel was PMI's Senior VP of People & Culture, Charles Bendotti. "Our long-term objective is to create a more inclusive and diverse workplace," he said, "So ensuring its workforce is gender-balanced is a business no-brainer.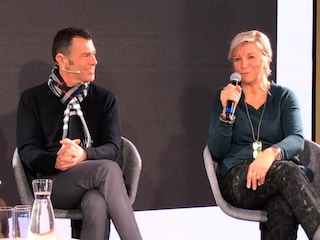 Nevertheless, change doesn't happen overnight. This is a massive undertaking that will take many years." Starting on this journey meant fixing priorities. The company started by focusing on an area where it could have a big impact – closing its gender gap. The company recognized that improving the representation of women in its workforce can help close its talent gap, since they represent half the world's population. And in some countries, such as the U.S., 57 percent of university graduates entering the U.S. labor market are women.

Ms. Goy Veenhuys said that PMI's determination to achieve global EQUAL-SALARY certification status means that equal pay for equal work has been discussed and implemented in the 90 countries where the company operates.

After being a taboo in conversation in many countries, the thorny subject of equal pay is now out in the open. "PMI's people in 90 countries might now be talking about that. And now we need another few companies to take this step and confirm the basic measure of equality with equal pay for equal work and then things will be completely different. The perception is going to change drastically," she said. Her foundation has set itself the goal of impacting one million men and women around the globe in the next five years.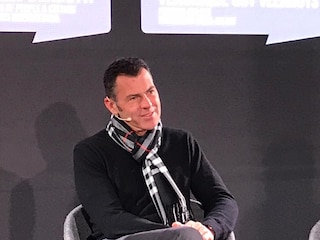 One of the biggest issues in society
Mr Bendotti said that PMI employees were proud to work for a company that is leading on equal pay. "The fact that we are pioneering, that we are at the front on one of the biggest issues in society today gives us immense pride."

Following the breakfast discussion, a participant asked Ms. Goy Veenhuys if she had any reservations about carrying out the certification for a tobacco company. She said the board of the foundation had discussed it.
"We decided that, given our cause, we should consider the people, and not the sector. By saying no, by closing doors, change couldn't happen. And you know, from the moment we certified PMI's operations and affiliate in Switzerland, to finally accrediting PMI with the global certification, the company has shown that it is changing. I have seen it changing, I have felt pride and renewed motivation."

PMI recognizes that the global EQUAL-SALARY certification advances its efforts to achieve greater gender balance across the organization – including at senior leadership levels – acting as an essential building block from which to generate further action as part of efforts to achieve a more inclusive culture and diverse workplace.

By creating space for employees to share new ideas and perspectives, welcoming constructive disagreement to unlock creativity and innovative breakthroughs, PMI can achieve a smoke-free vision as quickly as possible.