Welcome to Voices of Change. These articles and features aim to inspire and incentivize fellow business professionals.
Started by three leaders at Philip Morris International and their colleagues in 2020, the Voices of Change series has become a place to share business ideas and inspiration, as we evolve our careers in a fast-changing world.
From advice on fostering inclusion and choosing your cheerleaders, to why lateral thinking may enhance your career prospects, these pages will provide a wealth of guidance for both PMI employees and the wider business community.
We hope you find lots of ideas to inspire and engage you.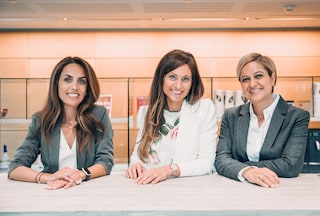 Andreia Fontes
Director S&PD and Leaf Tolling
Silvia Andrade Edwards
General Manager, Central America South
Maryann Johnson-Hill
Director Operations Cat.Management, CC