Iryna Ashukina, PMI's Global Head of Product Intelligence, says female professionals should be encouraged to aim high by leaders who recognize that women and men approach identical roles differently—but equally impactfully.
Among her career highlights to date, Iryna Ashukina counts inspiring female employees to pursue roles historically occupied by men as one of her most rewarding.
She achieved this over an eight-year period when she served as Manufacturing Director—a position not commonly associated with women—at two Philip Morris International (PMI) factories, in Romania and South Korea.
Her experience of inspiring others ignited her passion for workplace gender equality. Now leading a team committed to improving the quality of PMI's products through data analysis and analytics, she remains dedicated to the cause of building more diverse, equal, and inclusive work environments.
Recently, she gave a speech at FemInno—a female innovation conference in Armenia—to highlight the importance of women in science, technology, and business, titled: "Equal does not mean the same."
Here, Iryna explains the significance of this nuance, why aiming high doesn't require sacrificing your personal life, and the critical role of men in fostering equality.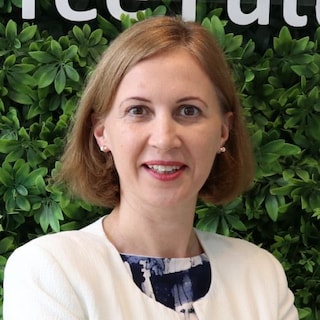 Iryna Ashukina,
Global Head of Product Intelligence, Philip Morris International
What do you mean by "equal does not mean the same"?
When we talk about women in science, technology, engineering, or management, sometimes there's an expectation that we should be doing the same job as men in the same manner as men.
In manufacturing, an extreme example would be expecting a woman to take the same approach as men to lifting heavy boxes.
The fact is, we are not the same. Therefore, we would approach that figurative box-lifting using alternative methods, means, and tools.
The brains of men and women are also structured differently. Plus, we live very different lives—be it as mothers, partners, daughters, or sisters—and society puts different pressures and boundaries on us.
But that does not mean we cannot do the same jobs. We need organizations to recognize this, cultivating inclusive environments where diverse employees are heard, valued, and celebrated for their individual characteristics and contributions. Company cultures such as this will enable every female employee to believe in what they do, stepping confidently into the same roles as men—but going about it in a different way.
Where does your passion for gender equality come from?
I was often the only female factory director in the whole company—hence, in meetings with my peers, I would be the only woman in the room.
While this wasn't an issue for me, I know anecdotally from others that this can lead to feelings of isolation; of not fitting in.
Therefore, for many women, seeing a female factory director helped them believe that they too could achieve progress in their own careers and not be limited by stereotypes or conventions.
Furthermore, because I had a family and went home at a reasonable hour—rather than working long days and nights—I helped them realize you don't need to sacrifice your personal life to achieve professional success.
Fast-forward to now, these experiences have empowered me to talk to bigger audiences—enabling me to make a bigger impact.
Why is gender equality so much more than just a box-ticking exercise?
Women account for 50 percent of the world's population. If we are not tapping into this vast pool of talent, we are missing out on a huge portion of the labour market.
Also, when we have diversity in the room, we're more likely to deliver effective decisions and solutions.
Gender equality is just the beginning. Companies should focus their attention on attracting and retaining people of all diverse characteristics—from race and nationality to sexual orientation and gender identity.
It's not just the right thing to do—it's key to driving the innovation central to a company achieving its ambitions.
How important is the role of men in achieving gender equality?
Men play a key role in this. The majority of leaders are still male, so the environment and culture of a company largely depends on them.
From a day-to-day working perspective, men, like all of us, need to understand they have unconscious biases—and they should be committed to exploring and addressing them.
They must constantly ask themselves: "Do I have a bias toward this person or people?"
This, of course, is a question we should all consider during our careers.
For example, while hiring an engineering manager a few years ago, I caught myself focusing only on men's CVs. Why? Simply because throughout my educational, professional, and cultural experiences, I've never met a female engineering manager.
So, I stepped back and studied the CVs again with fresh eyes, eventually whittling down a shortlist of both men and women.
These are the actions we must take to enable progress in inclusion, diversity, and equality.
Only by challenging our own perspectives and perceptions can we truly open our minds to the rich and varied talent pool that exists in the world today to deliver a better future for all.