How two employees are advancing workplace inclusion and diversity through an appreciation of their parents' inspiring journey from war and oppression.
Written by
Pratheep Tharan & Suleyman Said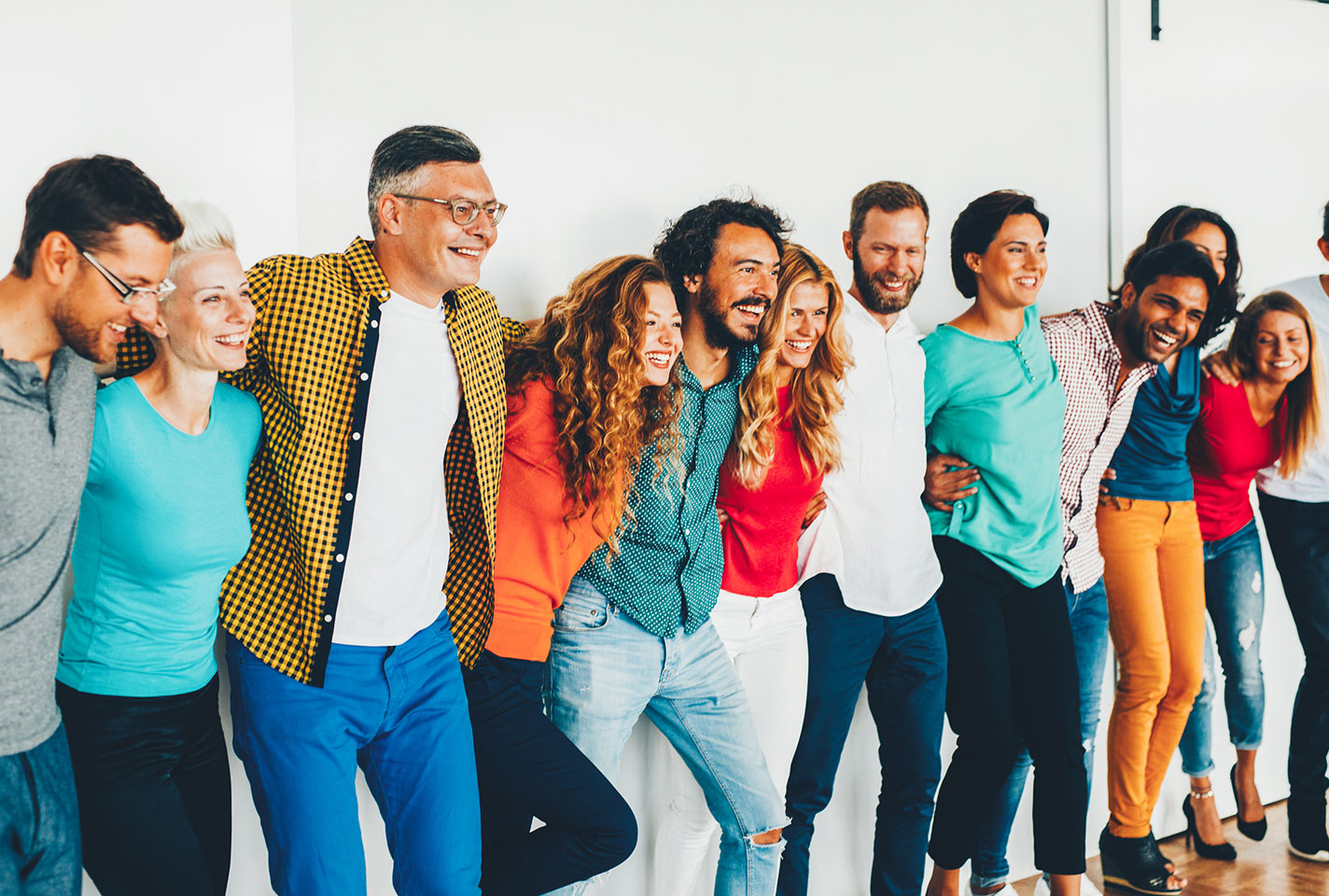 For Pratheep Tharan and Suleyman Said, life could have taken a dramatically different path.
Both were born in the U.K. to immigrant parents who'd escaped unrest in their native lands—determined to lay roots in a country free from oppression.
In Pratheep's case, his father fled civil war in Sri Lanka. Armed only with a bag of books, he made the treacherous journey south to catch a flight from Colombo to the U.K. after successfully enrolling on a master's course at Loughborough University.
Having overcome unimaginable adversity, he touched down safely in London with nothing but the books on his back.
"Proud of who I am and where I'm from"
On his quest for a better life, Pratheep's father was also forced to separate from his wife. Six long years later, she joined him in the U.K. as a refugee. Their new life had begun—and, soon after, they welcomed two children into the peace and tranquility of their home in central Wales.
But it wasn't until joining PMI in early 2020—coupled with growing movements for racial justice and equality—that Pratheep delved deeper into his heritage.
"These conversations, which are actively encouraged by the company, really spurred on my own desire to learn more about my parents' stories, so that I could better represent who I am," says Pratheep, Motions Graphics Designer & Video Editor.
"I grew up in a white-dominated area without having a sense of pride for my heritage or for my place of origin. All I felt was the pressure to succeed, which is common among second-generation immigrants.
"But the racial injustices of last year kickstarted my own journey of self-discovery.
"This began with speaking at length to my father about his story and his struggles. Knowing just what my parents went through to secure my education, the lifestyle that I'm living today, and the career path I'm on has made me a completely different person to who I was before.
"Now, never a day goes by where I'm not eternally grateful to them, and proud of who I am and where I'm from."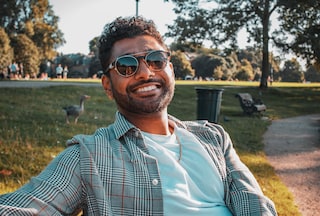 Pratheep Thara, Motions Graphics Designer & Video Editor, Philip Morris International
Making sacrifices, working hard
Amidst the dangers of civil war in their native Somalia, IT Analyst Suleyman's parents and his elder siblings fled by boat to Kenya in the 1990s.
It was meant to be a temporary solution. However, with the conflict refusing to abate, they subsequently arrived in the U.K. and settled in North London—where Suleyman was born.
From a young age, his parents instilled in him the importance of working hard—so eager were they for Suleyman to seize opportunities never available to them.
"Putting my head down and studying was normality to me," he says. "I had to get the best grades and be top of the class in everything I did.
"It was quite normal for me to sacrifice certain things—like hanging out with friends—to ensure I was achieving my potential. And it paid off, because it got me to where I am today."
"Life taught me how to be adaptable"
At school, Suleyman was surrounded by likeminded individuals from similar backgrounds.
That all changed when he went to university to study chemistry: "Suddenly, I was in the company of this broad demographic of people with completely different experiences to me."
This, he says, taught him the art of adaptability—a skill that's proved pivotal to his success and development at an agile, transforming company like PMI.
"Since university, I've always had to adapt to different environments," Suleyman reveals.
"Some people call me a chameleon, fitting in wherever I go.
"This isn't something I force myself to do; it comes naturally to me. And it's a rewarding experience, giving me the opportunity to learn from other people and their experiences. This has helped me to become a more rounded individual.
"And being adaptable is super important to the role I'm in. Success will always depend on how well you adapt to a situation, understanding that not every person is the same, not every situation is the same, and not everyone thinks the same."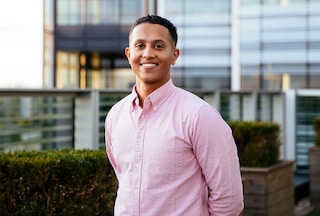 Suleyman Said, IT Analyst, Philip Morris International
Helping others forge a path
Having embraced their backgrounds and identities, Pratheep and Suleyman are now focused on supporting underrepresented new recruits as they enter the doors of PMI.
"I'm committed to helping others forge a path," explains Suleyman. "I want to do my best to ensure everyone starting at the company—any company, in fact—is able to be themselves.
"Because, ultimately, being yourself is what's going to lead to your success. Trying to fit into the mould of something else will prevent you from unleashing your full potential. Having the courage to speak up and contribute your own ideas is what counts."
Pratheep believes the COVID-19 pandemic has caused a shift in people's perspectives of others, driving efforts by companies like PMI to further improve workplace diversity and inclusion.
"I'm proud to work in a corporate environment that really creates the space for very deep topics," he says.
"The pandemic has wreaked tragedy across the world, but I also think it's led to a much greater respect and appreciation of everyone's individual cultures and heritage. Suddenly, these differences have become a real cause for celebration.
"Ultimately, we all want to work with the best people—regardless of race, religion, creed, gender, sexual orientation, and so on.
"PMI has opened my eyes to the wealth of talent and people we have. Seeing every single person firing on all cylinders excites and inspires me every day.
And they're able to be their best because PMI recognizes the importance of fostering an inclusive environment in which everyone can flourish."
Moving in the right direction
Although inclusion and diversity are business imperatives at PMI, the company recognizes that more can always be done on its long journey to achieve equity and equality. But it's determined to get there.
"The narrative is in its infancy," comments Suleyman.
"However, we've come a long way. Ten or 20 years ago, there was little discussion about diversity in corporate offices. My story is one that would not have garnered much interest back then.
"PMI is definitely moving in the right direction, but there's much more work to be done. And I'm determined to play my part in that. I want to do whatever I can to make sure we keep progressing."
Given the perseverance and actions of their parents, settling for the status quo isn't in Pratheep or Suleyman's DNA.
And in an organization committed to reaching the public health milestone of a smoke-free future, theirs is the mindset central to the ambition of a better world for all.