Two PMI employees—who started their roles during lockdown—share their experiences to help new hires and managers get to grips with the challenges of recruitment and onboarding in remote work settings.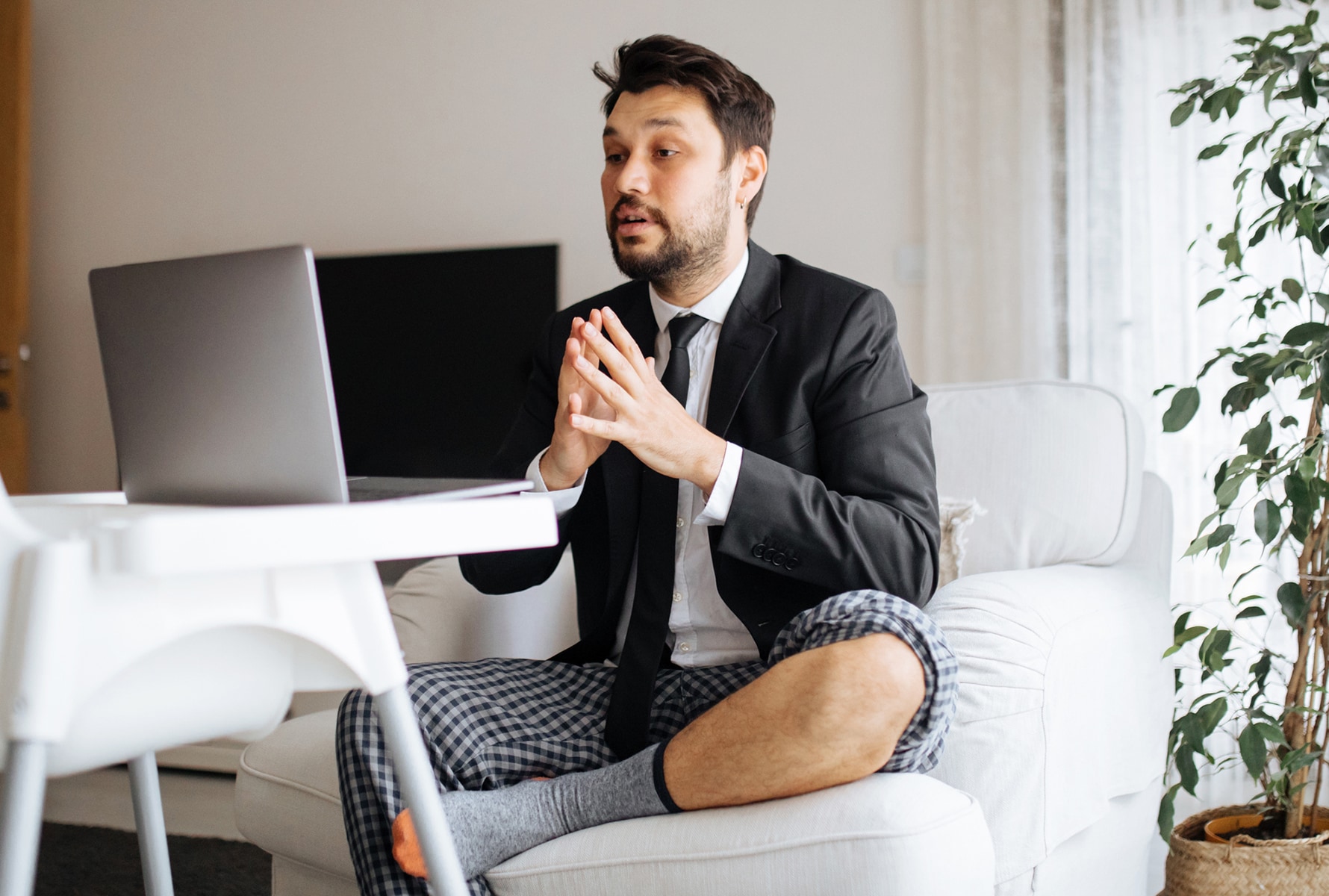 Joining a new company is daunting and nerve-wracking at the best of times, let alone during a pandemic.
Despite a global job market debilitated by COVID-induced lockdowns, ambitious professionals are continuing to pursue fresh career opportunities.
However, with home working fast becoming the "new normal" for many, that tentative first day in the "office" is far from what it used to be.
Does this sound familiar to you? Have you started a new job in lockdown? Has it been fraught with frustrations or surprisingly seamless?
Without a doubt, introducing new starters to a company—from its people and culture to its business goals—is a trickier proposition for both managers and new employees in this environment of remote working.
As a leader, you may ask: "Will this new employee feel isolated from the team without that face-to-face familiarity of the office?" or "How can I make this employee feel part of the company and its culture without being physically present?"
For our Voices of Change series, we spoke to Frederic Robin, Manager, New Substrates Technology, and Maria Maietta, Manager, New Platforms Human Insights, who both started new roles at PMI two weeks into lockdown from their home offices in Switzerland.
With the benefit of their insights and experiences, here are seven tips for managers and new employees to smooth the process of remote onboarding during a pandemic.
Tips for working remotely for managers and new employees
1) Make sure the technology is up to the task
With so many of us now working remotely, never before have we been so reliant on technology. Getting to grips with new technology and a company's systems can take time for a newcomer, and it's inevitable that problems will arise along the way. How many times have you been frustrated by your computer telling you "Username does not exist" or "You don't have permission to do this"? To overcome these teething problems, managers should work closely with their tech support teams to ensure all logins, passwords, programs, and servers are ready for onboarding their new hire and anticipate any potential issues.
Fortunately for Frederic, his first day passed without technical incident: "I went to the office to pick up my laptop, then went home and called my manager. Everything was explained clearly to me. I was soon up and running on the system and ready for my first meeting with my new team."
2) Organize for orientation
For a manager, going through everything a new hire requires step-by-step is time-consuming. And for a new employee, inductions can be overwhelming and a lot to remember. Carrying out this process over video calls has further complicated the process for both parties. Therefore, it's helpful to organize and prioritize the information their new hire needs, and deliver it in easily-digestible bite-sized chunks.
"My manager prepared all the onboarding materials and selected a great mentor to help me in the first weeks," explains Maria. "He wanted to make sure I became familiar with the organization and how it worked by using organization charts, which were particularly helpful when starting a new job from home."
3) Make connections
We usually make connections at work through face-to-face meetings, day-to-day collaborations, and informal chats in the canteen, kitchen, or corridors. You may get invited for lunch with colleagues, or perhaps a Friday night drink after work.
With remote working, that important social and team-bonding element can find a new home on video. Managers and established employees can help integrate new colleagues with virtual drinks or a quiz to break down those "business personas" and get to know the real person in an informal setting.
With so many meetings online, often with large groups of attendees, it can still be a challenge making those connections. "Many people often don't contribute to large video meetings," Frederic explains. "As a newcomer, I found it a bit overwhelming to be in these meetings, and didn't always understand who was who, or who was actually speaking. I used the organization charts to help me navigate through all these functions."
Maria took the initiative to set up short chats with her team members over Microsoft Teams or Skype, to build bridges. "My manager provided me with a list of the team-members and organizations I could interact with," she says. "I immediately reached out to each of them asking for quick chats. My main focus for the first few months was to get to know everyone, in order to establish that trust and bond for effective collaborations in the future."
One effective practice in orientation is the buddy system—assigning an established employee as a 'buddy' to the new hire to provide vital support in those initial weeks or months at a company. Frederic found it a great help: "My buddy helped me get in touch with the right people."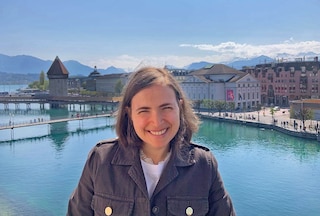 (© Maria Maietta)
4) Show your face online
Being absent from the office means face-to-face physical contact is on hold for now. With video conferencing becoming the norm, many participants choose to switch their cameras off. However, for new hires, keeping the camera on during online meetings is important so they can get acquainted more quickly. And vice versa.
For Frederic, he makes a point of always turning on his camera to build bonds with colleagues: "In my previous employment, I wouldn't necessarily switch on the camera during video calls. However, in my new role while in lockdown, I always appear onscreen. My new colleagues don't know me, have never seen my face, and would not recognize me if they passed me in the street. It's important to use the video to create those interactions and build relationships."
And his visibility online has paid off. During rare office visits, Frederic's camera-on approach to video calls has generated positive feedback from his new colleagues.
5) Don't be afraid to ask questions
New starters will inevitably have a growing list of questions to ask their managers and colleagues in their early days and weeks. Team leaders can anticipate common questions and provide useful guides or documents to answer the vast majority of these.
Maria advises fellow new hires: "Don't be afraid to ask questions or to reach out for help—you're not supposed to understand everything. Some things are bound to be confusing at the beginning. Keep your curiosity alive and don't turn down any training opportunities."
Meanwhile, Frederic knew patience was key in this new working situation: "As a newcomer, you need a lot of information from others. In normal times, you could easily tap on the back of a colleague. Remotely, it is much more difficult to ping colleagues and get an immediate answer, as their calendars are usually full of meetings. Hence, we usually end up having to set a 30-minute meeting to discuss something that would have taken five in the office. At the same time, it forces us to be more thoughtful about what we want to discuss, as organizing small meetings can take time."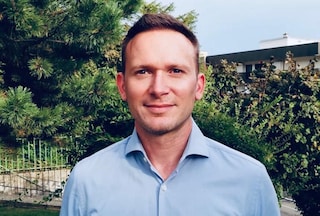 (© Frederic Robin)
6) Be creative and take the initiative
Out of the office, what were once simple processes may now have become more complicated. For Frederic, who is usually based in an office and would make regular factory visits, he had to navigate ways to efficiently adapt to his new environment without being physically present.
"My team has had to be very agile and flexible," he explains. "We can't all be in the factories, where you would usually talk to the engineers in front of the equipment or products. People in the factories are now taking photos and videos. There has been a variety of ways people have conveyed what's happening, and some of them have been really impressive. Overall, I've been very happy with the way we've been working."
7) Give new hires time to understand the business
For new employees, it can take a while for their typical workload to build up. This extra time can be an opportunity for them to understand exactly what's expected of them. How can they make their presence felt? And how can they successfully integrate themselves into the organization's goals and culture?
Maria completed a week-long online induction, immersing herself both in PMI's history and its culture. "I felt immediately welcomed by the company," she says. "The sense of care and empathy shown really impressed me. I had an immediate feeling that I was in the right place, and that my team wanted me to succeed from the start in my job, despite the unusual beginning."
While new starters will be eager to justify managers' decisions to hire them, it's also important to note that the pandemic and lockdown has impacted everyone's lives in different ways—from establishing boundaries to juggling work and family life. Acknowledging that we're all human and doing the best we can in an unprecedented situation is more important than ever.
Philip Morris International is changing. To help us shape our future, we need the best talent to join us. Explore the job opportunities available in your region.
(Top image © Getty Images)