Tobacco naturally contains nicotine. This means that nicotine is present in all tobacco products, whether combustible (e.g., cigarettes and cigars) or smoke-free (e.g., oral and heated tobacco). While e-cigarettes do not contain tobacco, most do contain nicotine, which typically is extracted from tobacco and added to the product.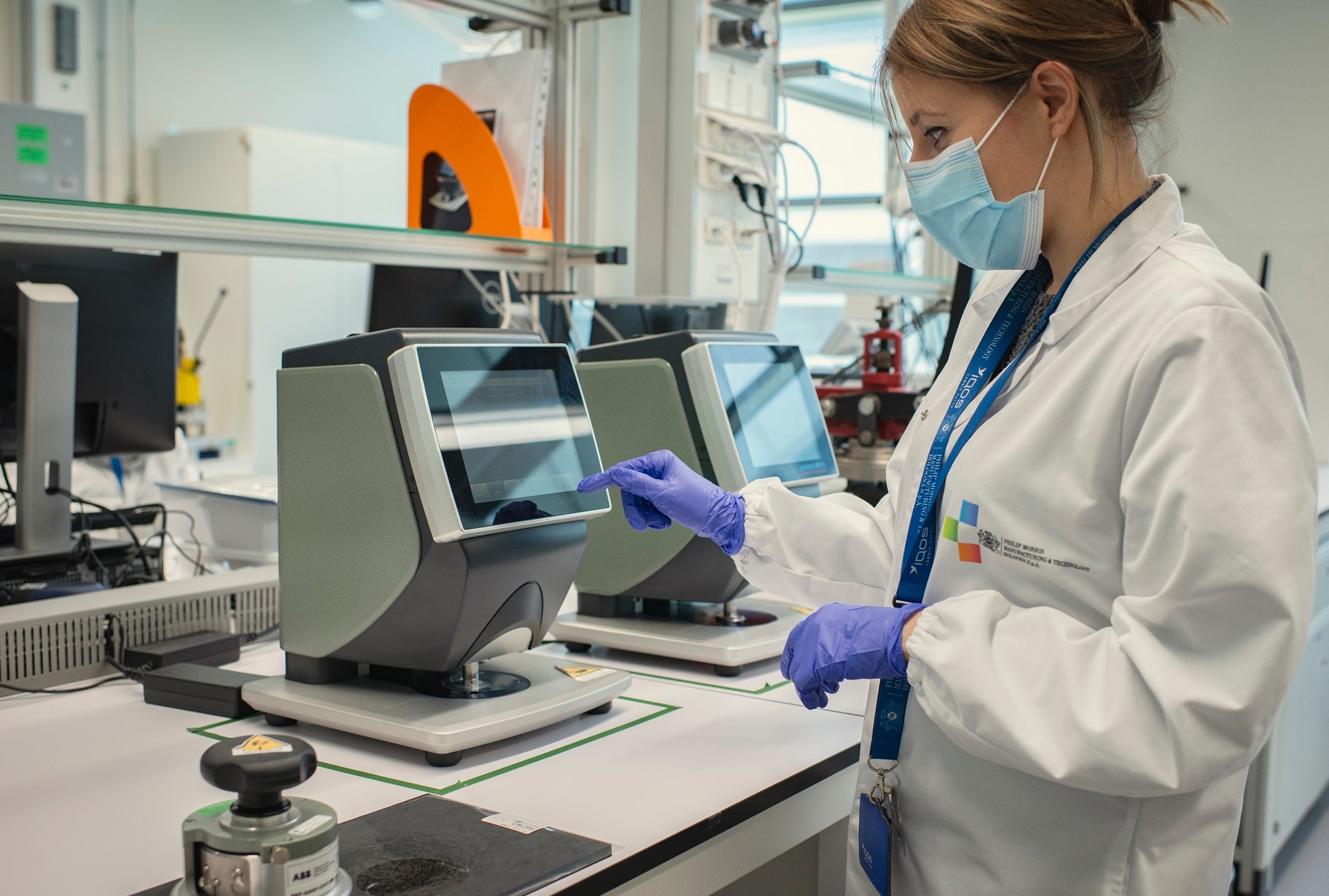 Nicotine is the best-known compound in tobacco. Because it is so well known and because smoking is the most common source of nicotine uptake, many people incorrectly confuse smoking and nicotine, attributing the harms of smoking that are derived from the combustion of tobacco with nicotine. Two recent external independent surveys have highlighted nicotine misperceptions among people who smoke and healthcare professionals:
According to the Office for Health Improvement and Disparities (formerly Public Health England), four out of 10 former smokers in the U.K. incorrectly believe that nicotine causes smoking-related cancers 1
A survey conducted in the U.S. showed that 80 percent of U.S. physicians strongly agree that nicotine on its own contributes to cancer and 81 percent strongly agree that nicotine on its own contributes to chronic obstructive pulmonary disease (COPD). These misperceptions may dissuade adult smokers from considering alternatives to cigarettes and other combustible tobacco and delay progress toward a smoke-free future.2
1 "Four in 10 smokers incorrectly think nicotine causes cancer ." Press Release, Public Health England, March 14, 2018.
2 Steinberg MB, Bover Manderski MT, Wackowski OA, Singh B, Strasser AA, Delnevo CD. Nicotine Risk Misperception Among US Physicians.doi:10.1007/s11606-020-06172-8. September 1, 2020.
While nicotine is addictive and not risk-free, it is not the primary cause of smoking-related diseases, such as cardiovascular, respiratory diseases, and cancer. These are primarily associated with chronic exposure to high levels of toxic substances emitted in the smoke when tobacco is burned. There are nearly 100 toxicants that have been directly linked to the development and risk of the aforementioned diseases.
Nicotine, as with any active compound, binds to receptors (nicotinic acetylcholine receptors) to elicit physiological responses, including increased heart rate and increased blood pressure. Nicotine also has been shown to have certain cognitive enhancement effects, including on attention, working memory, and learning .1 Finally, nicotine induces physiological adaptations that lead to dependence, which are evident upon the emergence of withdrawal syndromes following a period of abstinence and can lead to addiction, thereby making quitting difficult.
There are some populations that should not use nicotine-containing products such as minors, pregnant women, nursing mothers, and people with pre-existing conditions, such as heart disease, high blood pressure, diabetes, or epilepsy.
1 ref: doi: 10.2174/1570159X15666171103152136
Nicotine plays a crucial role in the successful adoption of our smoke-free products. Its presence can help adults who would otherwise continue smoking to switch to less risky alternatives instead. For adult smokers to accept novel alternatives to smoking, it is important that aspects of the experience—including nicotine uptake—be comparable to cigarettes. Taking these criteria into consideration, we have developed a portfolio of smoke-free products that both appeal to adult smokers and expose users to less harmful or potentially harmful constituents (HPHCs) than cigarette smoke.
What is nicotine?
Nicotine occurs naturally in tobacco and, at significantly lower levels, in some plant varieties from the Solanaceae family, which includes tomatoes, potatoes, and eggplant. It is possible to extract nicotine from tobacco, as is done to extract the nicotine used in nicotine replacement therapy (NRT) products and the e-liquids used for e-cigarettes. It is also possible to produce synthetic nicotine. While this process is relatively costly, an increasing number of products (e-liquids and nicotine pouches) are using synthetic nicotine.
The route of nicotine administration (e.g., via lungs, mouth, or skin) influences the rate and amount of nicotine uptake into the body. When tobacco smoke or e-cigarette aerosol is inhaled into the lungs, it is rapidly absorbed into the bloodstream and can reach the brain as quickly as 10 to 20 seconds after the puff is taken. Peak nicotine levels following cigarette use occur approximately six to 10 minutes after the first puff. In comparison, nicotine from oral products (e.g., snus, nicotine pouches, and nicotine gums) is absorbed into the bloodstream through oral tissues, and the nicotine concentration in the blood rises gradually, reaching a plateau in about 30 minutes. The time it takes for the nicotine to reach the brain is slower compared with the inhalation route. Nicotine, when absorbed through the skin, reaches a plateau concentration in the blood even more slowly than via other routes of administration, between six and 12 hours. However, the level typically is maintained over a longer period.
For adult smokers to switch to smoke-free alternatives, it is important that the experience, including nicotine uptake, be comparable to cigarettes read more about acceptability here. Learn more about nicotine on PMIscience.com.
We are working hard to phase out cigarettes, the most harmful nicotine delivery system. While the world will undoubtedly be better off without cigarettes, it is difficult to envision how to achieve this future without offering adult smokers access to alternative nicotine-containing products that deliver a comparable sensory experience. To reach this goal, there needs to be education, understanding, research and a societal debate around the impact of nicotine-consumption that is grounded in facts and science.
Independent studies have shown the harm reduction potential of making smoke-free products available to those adults who would otherwise continue to smoke (read more here). This means offering nicotine-containing products that do not combust, thus reducing exposure to HPHCs but also in ways that are acceptable to adults who would otherwise continue to smoke.
We believe it is crucial for public health organizations and regulatory bodies to continue conducting independent research, raising awareness, and educating the population about nicotine-consumption—separate from smoking. Many public health authorities, individuals and organizations, already recognize the important role of nicotine in helping smokers transition away from cigarettes.
For example, the U.K.'s Royal College of Physicians has said that nicotine is not "in itself a highly hazardous drug," further stating, "It is inherently unlikely that nicotine inhalation itself contributes significantly to the mortality or morbidity caused by smoking. The main culprit is smoke and, if nicotine could be delivered effectively and acceptably to smokers without smoke, most if not all of the harm of smoking could probably be avoided."[1]
1 Nicotine without smoke: Tobacco harm reduction - A report by the Tobacco Advisory Group of the Royal College of Physicians
Nicotine and addiction
Continual use of nicotine may lead to dependence, which is most evident in the emergence of withdrawal symptoms experienced during cessation. In addition to other physiological responses, long-term use of nicotine can induce changes in the brain's reward and stress systems. Physiological dependence, coupled with altered responses from the reward and stress system, can make quitting difficult.
The rapid uptake and delivery of nicotine to the brain's reward system via lung delivery is thought to be a primary reason for the increased addictive potential of cigarettes and other inhaled tobacco products compared with other routes of delivery. When someone smokes a cigarette, the nicotine levels peak quickly (in about six to 10 minutes), followed by a rapid decrease in nicotine levels as it is metabolized. Most nicotine replacement therapies do not deliver nicotine at the same rate or intensity, which decreases the abuse liability, or addiction potential, but also is less likely to satisfy smokers and allow them to quit cigarettes completely and permanently.
Learn more about nicotine and addiction on PMIscience.com.
Nicotine levels in our smoke-free products
Comparing the level of nicotine in smoke-free products against that of cigarettes contributes to our understanding of the product's harm reduction potential. Nicotine is, after all, one of the reasons people smoke, alongside other factors such as taste and ritual.
There are different ways to talk about how much nicotine is in a product, and countries have different reporting requirements.

The nicotine yield of a tobacco heat-stick refers to the amount of nicotine in the aerosol produced when the heat-stick is heated in the electronic device. In studies, this aerosol is generated using a machine that follows a specific method or puffing standard, which dictates the puff volume, puff time, and intervals between puffs. This ensures consistency between samples and allows us to compare aerosol across different products. The aerosol is collected on a Cambridge glass-fiber filter pad, and the compounds are extracted and analyzed. These analyses are conducted using standardized methodologies3 and allow us to quantitatively compare the concentrations of compounds, including nicotine, that are generated by different products.
3Puffing regimes used in these studies include those developed through the International Organization for Standardization (ISO) and Health Canada (Health Canada Intense regime) that use a more intense puffing standard.
The European Tobacco Products Directive (2014) Article 3 sets per-cigarette limits on tar (10 mg), nicotine (1 mg), and carbon monoxide (10 mg). These limits are assessed using the International Organization for Standardization (ISO) "smoking regimen."
Developing ISO methods is typically a lengthy process that allows time for ISO working groups to conduct research and build consensus. In 2005, the World Health Organization established the Tobacco Laboratory Network (TobLabNet) to develop and validate analytical methods independent of the tobacco industry.
In our research publications, we use a range of puffing regimens, including the ISO regimen (one puff every 60 seconds with no modification of filter holes) and the intense regimen (one puff every 30 seconds with all ventilation holes blocked) to report the emission levels in the tobacco heating system (THS) aerosol.4
4 [2] Schaller, J-P et al. Evaluation of the Tobacco Heating System 2.2 Part 2: Chemical composition, genotoxicity, cytotoxicity, and physical properties of the aerosol. Regul Toxicol Pharmacol. 2016.
No machine regimen can reflect every individual variation in nicotine uptake among smokers and heated tobacco product users. This is why it is essential not only to understand how much nicotine is present in the aerosol of the product but also the level of nicotine to which the user is actually exposed. Therefore, we also conduct clinical studies that measure nicotine delivered to the user. These studies allow us to get a more complete picture of nicotine.
Learn more about nicotine in our tobacco heating systems at PMIscience.com.
Therapeutic delivery of nicotine
The public health and scientific communities continue to explore ways in which nicotine and other tobacco alkaloids, when isolated from tobacco, can potentially be used as a therapeutic compound.5 For instance, scientists are studying nicotine as a possible active ingredient in pharmaceutical applications for treating certain diseases, which include treatments for patients suffering from schizophrenia, depression, and anxiety disorders. Scientists are also studying the effects of nicotine on debilitating diseases and disorders such as Tourette's, Alzheimer's, Parkinson's, attention deficit hyperactivity disorder (ADHD), and others.
5 www.health.harvard.edu/newsletter_article/Nicotine_It_may_have_a_good_side
Our strategy highlights the importance of governance-related topics, which cannot be overstated. Our company's policies, rules, and procedures define our ability to implement sound strategies that successfully address environmental and social issues.

This online content about our Integrated Report should be read in conjunction with PMI's Integrated Report 2022. Unless otherwise indicated, the data contained herein cover our operations worldwide for the full calendar year 2022 or reflect the status as of December 31, 2022. Where not specified, data comes from PMI financials, non-financials, or estimates. Unless explicitly stated, the data, information, and aspirations referenced do not incorporate PMI's Vectura Fertin Pharma business (consolidating the 2021 acquisitions of wellness and healthcare companies Fertin Pharma A/S, Vectura Group plc., and OtiTopic, Inc.), nor the late 2022 acquisition of Swedish Match AB. Please also refer to 'This report at a glance' on page 2 of the Integrated Report 2022 for more information. Aspirational targets and goals do not constitute financial projections, and achievement of future results is subject to risks, uncertainties and inaccurate assumptions, as outlined in our forward-looking and cautionary statements on page 214. In the Integrated Report 2022 and in related communications, the terms "materiality," "material," and similar terms, when used in the context of economic, environmental, and social topics, are defined in the referenced sustainability standards and are not meant to correspond to the concept of materiality under the U.S. securities laws and/or disclosures required by the U.S. Securities and Exchange Commission.