Often associated with organized crime, corruption, and human rights abuses, illicit trade exacerbates inequality, fuels crime, and even funds terrorism.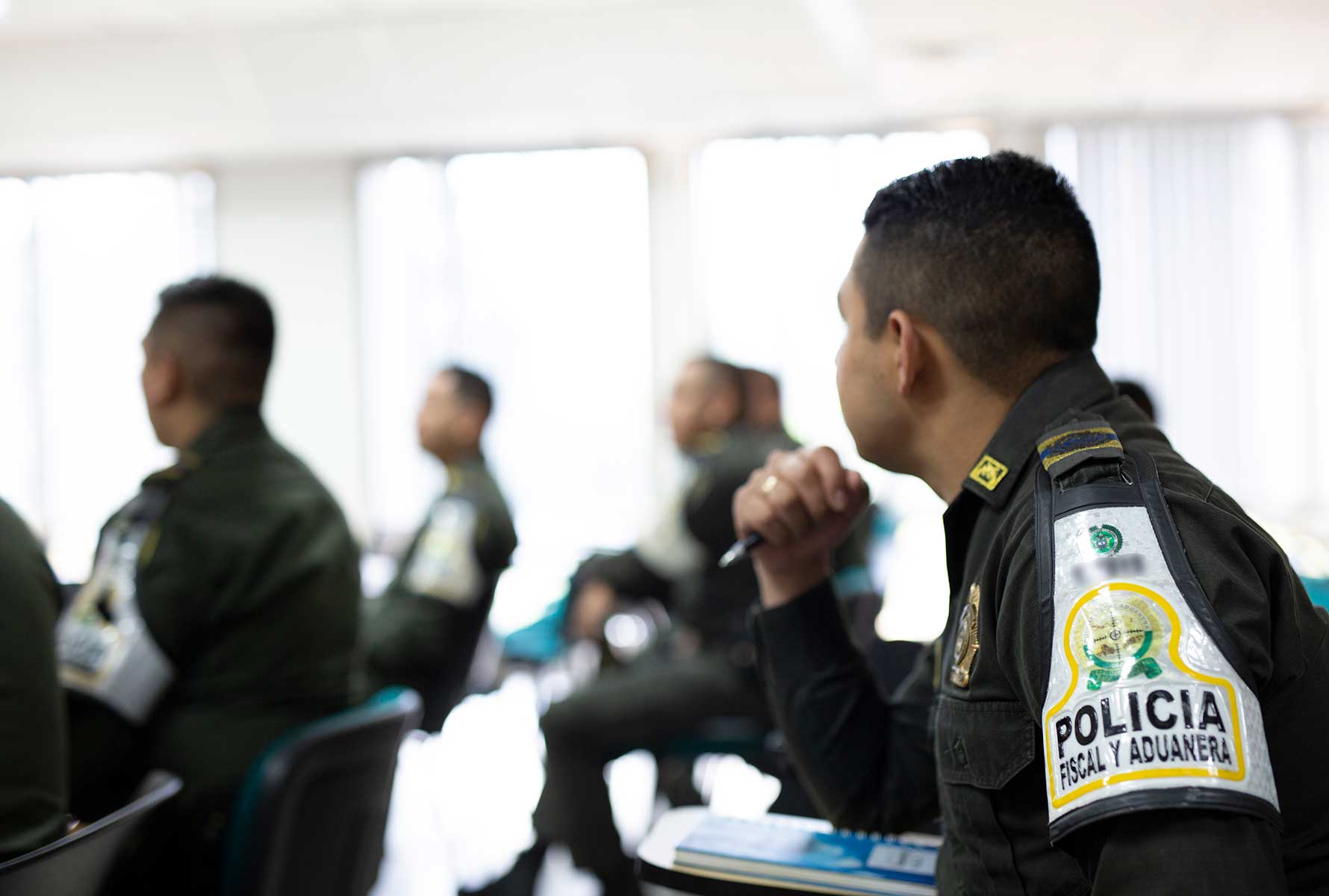 Illicit trade also damages government revenues. One out of every 10 cigarettes smoked around the world is estimated to be illicit, and governments are losing around USD 40 billion in tax revenue each year.
Topic description
Eliminating illicit tobacco trade is a long-standing priority for PMI. Addressing this issue is about applying strict supply chain control measures and, whenever possible, cooperating with law enforcement agencies and other partners in the public and private sectors to prevent and reduce the illicit trade of PMI products, including combustible tobacco products as well as smoke-free consumables and devices.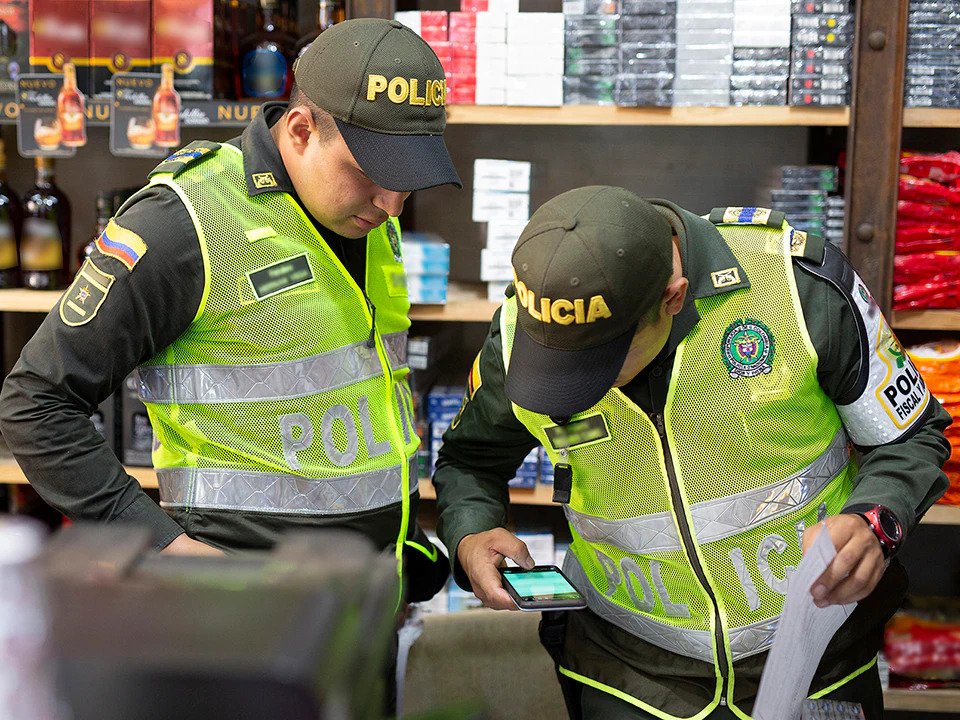 The right thing to do
Illicit trade is a persistent and growing threat, as technology, the global economy and e-commerce may create new opportunities for criminals profiting from counterfeit and contraband products to reach consumers. Illicit trade can cause serious public health issues, and the proceeds from illicit sales fund other criminal activities.
Illicit trade creates an impediment to sustainable development, with the loss of government revenue leading to lower potential spending on public services and civil infrastructure around the world. Furthermore, illicit tobacco trade–fueled by corruption–is part of a wider system of illegal activities, threatening human rights and damaging the environment. Preventing illicit trade is, therefore, an integral part of our efforts to drive operational excellence and build a sustainable future. This is why we invest significantly in applying innovative technology to secure our supply chain and protect consumers and our brands, while working with others to help advance the fight against illicit trade around the world.

The business case
By providing a cheap and unregulated supply of tobacco products, illicit trade undermines efforts to reduce smoking prevalence and prevent youth initiation. It also has serious consequences for consumers, particularly due to the low standards of quality, unknown composition, and lack of reliability of counterfeit products. Illicit trade and particularly counterfeit products—including smoke-free consumables and electronic devices—can have serious consequences for consumers and damage PMI's business and reputation. Tackling this issue is therefore essential to protecting our brands, value proposition, ensuring that product quality standards and scientific validation procedures are met, and safeguarding PMI's smoke-free future.

Our smoke-free products are the outcome of decades of research and development and are manufactured to high standards of quality. And in order to protect our consumers and brands from illegal actors, we apply innovative and sophisticated authentication and security technologies to all our products, as it is essential for consumers not to be exposed to contraband or counterfeit products.
Achieving our aims
The control of our own supply chain and the protection of our products is of critical importance. We have a dedicated global team of illicit trade prevention professionals and we have invested significant resources to ensure strong controls in our supply chain, to raise awareness of the consequences of the illegal tobacco trade, and to develop workable and collaborative solutions to put an end to this global scourge.
We also provide our affiliates with a set of resources and tools to secure our supply chain, that can allow them to perform comprehensive due diligence of our customers and suppliers, monitor volumes, and use tracking and tracing technologies. In addition, we invest in building intelligence around the trends, drivers, and impact of illicit trade in the regions in which we operate. Moreover, PMI's Anti-Diversion Governance Committee has the corporate oversight on diversion risk prevention for our products.

Our priority is to fight illicit trade, secure our products from criminals, and protect our consumers. This is why we invest in preventive and protective measures, including thorough due diligence of customers and suppliers, as well as comprehensive, digital track-and-trace solutions for our tobacco and smoke-free products across our supply chain.
We believe that an effective regulation is fundamental to achieving real progress against illicit trade, and governments have a key role to play in ensuring more efficient enforcement of laws and penalties. That's why we are strong supporters of the objectives and principles of the WHO Framework Convention on Tobacco Control (FCTC) Protocol to Eliminate Illicit Trade in Tobacco Products.

Stakeholder Engagement

PMI strongly believes that cooperation between private and public parties, with the sharing of expertise and experience, as well as an operational support and assistance -whenever feasible and appropriate-, is essential to advancing the global fight against illicit trade. We work in close collaboration with authorities to identify and bring to justice those involved in illicit trade, using our experience, network, operational intelligence and resources, as well as technology to provide support.
Our collaboration partners include, for example, the Munich Security Conference, the International Institute for Strategic Studies, the Business at OECD Expert Group on Anti-Illicit Trade, the Italian Institute for International Political Studies (ISPI) & MED-Mediterranean Dialogues, and non-profit organizations such as Concordia. We also join forces with maritime operators. We support and help law enforcement agencies by inspecting and authenticating seized products, performing illicit products forensics' evaluation and profiling, sharing intelligence on emerging routes and trends shaping the black market, and training officials on the innovative authentication and security features we use to protect our products.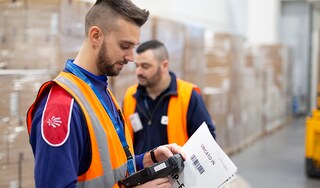 PMI IMPACT
PMI IMPACT is a global initiative to support projects dedicated to fighting illegal trade and related crimes, such as corruption, organized crime and money laundering. Public organizations, law enforcement agencies, private entities, and non-governmental organizations from around the world are invited to submit their project proposals for funding. Projects can range from research initiatives to awareness programs to on-the-ground activities, in line with the theme of each funding round. Projects are selected through an open and defined evaluation process, led by a council of independent experts.
If left unchecked, illicit trade has the potential to destroy nations. Through PMI IMPACT, this is the first time I have seen anyone look at the problem holistically and say, 'It is not about me, it is not about my interests; it is about the ultimate goal of stopping illicit trade.'
Through PMI IMPACT we foster cross-sector and public-private collaboration and support a wide range of organizations that fight illegal trade and related crimes through research, awareness-raising, development of technical solutions, funding of equipment, training and communication initiatives. We committed USD 100 million through this first-of-its-kind global initiative and, to date, PMI IMPACT has allocated a combined USD 48 million for the implementation of 60 projects in 30 countries as part of the initiative's first and second funding rounds.
PMI IMPACT is part of our commitment to fight illicit trade and combat crime, and it supplements our many ongoing anti-illicit trade efforts.

This online content about our Integrated Report should be read in conjunction with PMI's 2020 Integrated Report. The information and data presented here cover the 2020 calendar year or reflect status at December 31, 2020, worldwide, unless otherwise indicated. Where not specified, data come from PMI estimates. Please also refer to 'About this report' on page 3 of the 2020 Integrated Report for more information. Aspirational targets and goals do not constitute financial projections, and achievement of future results is subject to risks, uncertainties and inaccurate assumptions, as outlined in our forward-looking and cautionary statements on page 145. In the 2020 Integrated Report and in related communications, the terms "materiality," "material," and similar terms, when used in the context of economic, environmental, and social topics, are defined in the referenced sustainability standards and are not meant to correspond to the concept of materiality under the U.S. securities laws and/or disclosures required by the U.S. Securities and Exchange Commission.