Jacek Olczak, Chief Executive Officer, Philip Morris International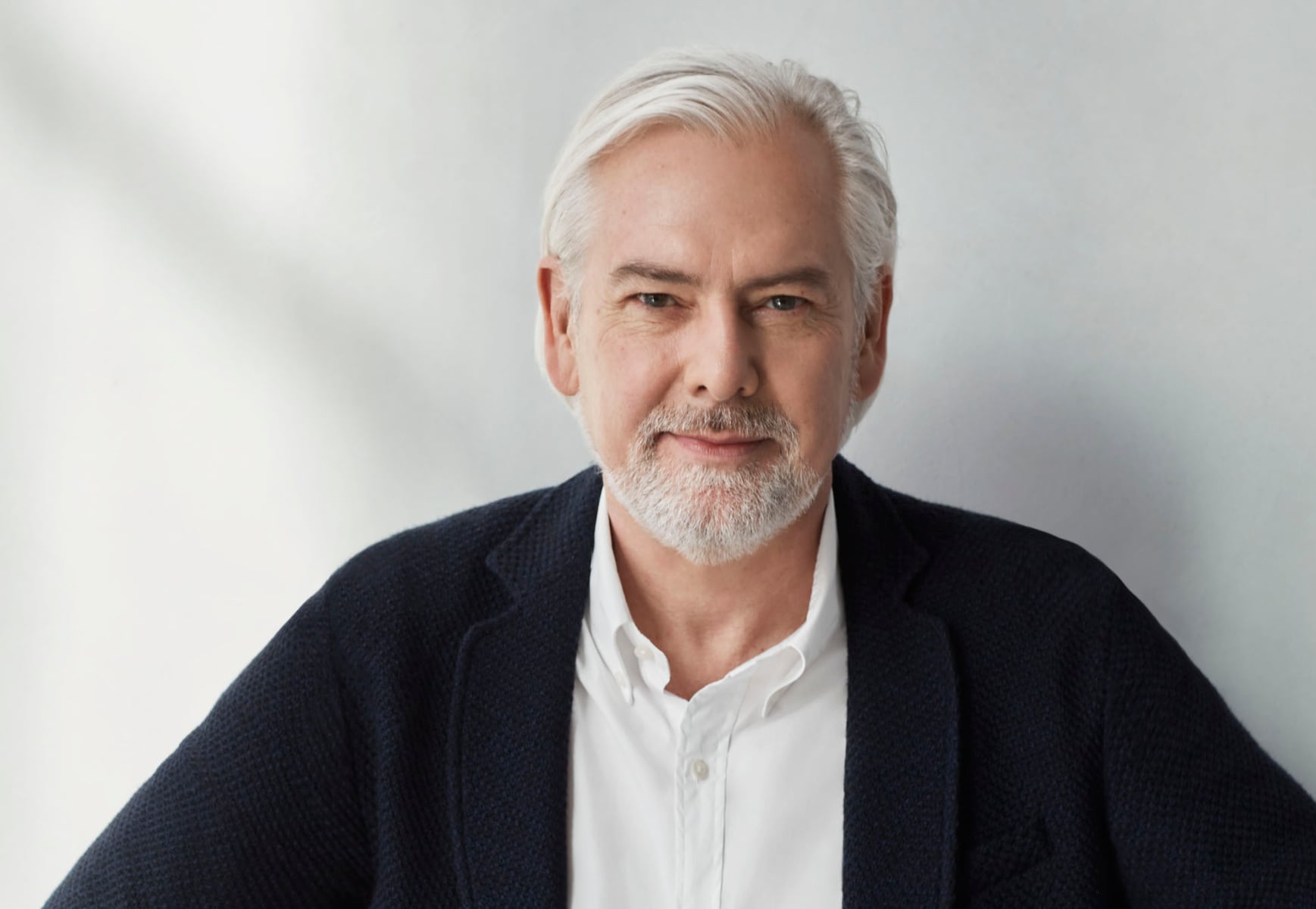 Despite its many tests, 2022 was a remarkable year that brought our employees closer and saw us make measurable strides toward achieving our purpose. As I look back, I see not so much the challenges as everything that we were able to accomplish together. Our company continued to transform at a pace and scale unprecedented compared to analogous transitions. Almost seven years since we announced our vision of a smoke-free future, the volume of combustible tobacco products made and sold by our company has decreased by 27 percent. This past year, we kept our relentless focus on that ambition, dedicating 99 percent of our research and development and 74 percent of our commercial expenditure to smoke-free products. I can proudly report that, in 2022, smoke-free products represented 32.1 percent of our net revenues, and we estimate that, by year-end, almost 25 million adults were using our main smoke-free product, IQOS.
To further accelerate progress, we achieved two critical milestones in 2022: our acquisition of Swedish Match and the agreement to take full control of IQOS in the U.S. as of April 30, 2024. With over 30 million adult smokers, the U.S. represents an immense opportunity to strengthen our smoke-free position and achieve a future without cigarettes. Swedish Match will also be a crucial component of our growth. Like us, they are committed to a smoke-free future. Bringing together our two companies has expanded our portfolio and geographic footprint, placing a future free from cigarettes more firmly in our grasp. This Integrated Report does not comprehensively account for the impact of this acquisition due to its recent nature, but we look forward to sharing the progress achieved through the integration of our two businesses in our next report.
Our sustainability strategies continue apace as we seek to tackle the impacts of both our products (what we produce) and our operations (how we produce). Managing the social impacts of our products by ensuring that they do not reach unintended audiences is a priority, and we continue to put in place youth access prevention safeguards in our direct and indirect retail channels. Mindful of the importance of reducing post-consumer waste, we made progress in implementing take-back programs for our smoke-free devices and consumables. We increased our repair capabilities, piloted IQOS ILUMA Refresh in Japan, and are on track to reach a cumulative one million smoke-free electronic devices refreshed or repaired by 2025.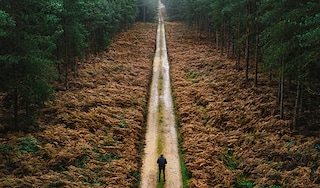 On the social side of our operations, we expanded access to structured lifelong learning offers to an estimated 80 percent of PMI employees. To accelerate our progress on human rights, we published a strengthened Human Rights Commitment and completed our sixth and seventh human rights impact assessments, in Brazil and Malaysia. In our tobacco supply chain, we are on track to reduce the prevalence of child labor among the farms from which PMI buys tobacco and to increase the proportion of contracted farmers supplying tobacco to PMI who make a living income.
On the environmental side, CDP recognized our leadership with a Triple A score for the third consecutive year. We continued decarbonizing our direct operations and saw 13 PMI factories certified as carbon neutral. Moreover, the Science Based Targets initiative (SBTi) has validated our 2040 net-zero science-based target (scopes 1+2+3). We are progressing well toward our target to purchase tobacco at no risk of deforestation of managed natural forests and no conversion of natural ecosystems. In conjunction with the UN Biodiversity Conference (COP 15) in December, we announced new long-term biodiversity and water ambitions and strategies, aligned with the post-2020 biodiversity framework adopted by parties to the convention.
To further substantiate our commitment to sustainability, we introduced PMI's bespoke Sustainability Index, representing 30 percent of our long-term performance-based equity executive compensation.
While we progressed well on our work to address our priority ESG issues, we know that we must accelerate efforts in some areas.

Our ability to respond and adapt to change and sudden disruptions will continue to be tested over time, and I am confident that the resilience of our people and the strength of our purpose will allow our organization to prosper.
Climate change, rising levels of natural resource scarcity, and an increasingly fragmented and too often disrupted global supply chain—coupled with unforeseen events such as the war in Ukraine and its far-reaching impacts—have hampered our ability to reduce our scope 3 emissions as quickly as we planned to. Nevertheless, we continue working towards reaching our goals and focus on crafting and implementing innovative solutions to drive better sourcing and supply chain management that promotes resilience in the short term and allows us to achieve our decarbonization ambitions for scope 1, 2 and 3 in the long term.
We continue to work towards improving our gender balance in senior roles. We remain committed to achieving a more diverse, equitable, and inclusive workplace, including by increasing female representation in leadership positions. We are cognizant that a diverse workplace can increase innovation and foster better solutions, and will help our business grow.
Our geographic expansion to make our smoke-free products available in more markets was slower than previous years, partly as a consequence of supply chain disruption linked to the war in Ukraine. We will continue our focus on the roll-out of IQOS ILUMA and to work on obtaining appropriate regulatory and fiscal frameworks in markets in order to further our successful geographic expansion.
Our ability to respond and adapt to change and sudden disruptions will continue to be tested over time, and I am confident that the resilience of our people and the strength of our purpose will allow our organization to prosper. Our Integrated Report 2022 provides visibility into not only how we are performing today but how we are building preparedness to succeed in coming years. It is my hope that this report will spark dialogue and that our stakeholders will accept our invitation to judge us not for the company we were but for the company we are today (including the tangible progress we have made thus far) and, importantly, the one that we are working hard to become. It is through constructive engagement that we will accelerate the pace of meaningful and impactful change and complete our transformation, for good.

This letter is an excerpt from PMI's Integrated Report 2022
This online content about our Integrated Report should be read in conjunction with PMI's Integrated Report 2022. Unless otherwise indicated, the data contained herein cover our operations worldwide for the full calendar year 2022 or reflect the status as of December 31, 2022. Where not specified, data comes from PMI financials, non-financials, or estimates. Unless explicitly stated, the data, information, and aspirations referenced do not incorporate PMI's Vectura Fertin Pharma business (consolidating the 2021 acquisitions of wellness and healthcare companies Fertin Pharma A/S, Vectura Group plc., and OtiTopic, Inc.), nor the late 2022 acquisition of Swedish Match AB. Please also refer to 'This report at a glance' on page 2 of the Integrated Report 2022 for more information. Aspirational targets and goals do not constitute financial projections, and achievement of future results is subject to risks, uncertainties and inaccurate assumptions, as outlined in our forward-looking and cautionary statements on page 214. In the Integrated Report 2022 and in related communications, the terms "materiality," "material," and similar terms, when used in the context of economic, environmental, and social topics, are defined in the referenced sustainability standards and are not meant to correspond to the concept of materiality under the U.S. securities laws and/or disclosures required by the U.S. Securities and Exchange Commission.