This publication is dedicated to describing our strategy to respect human rights and the progress made to date.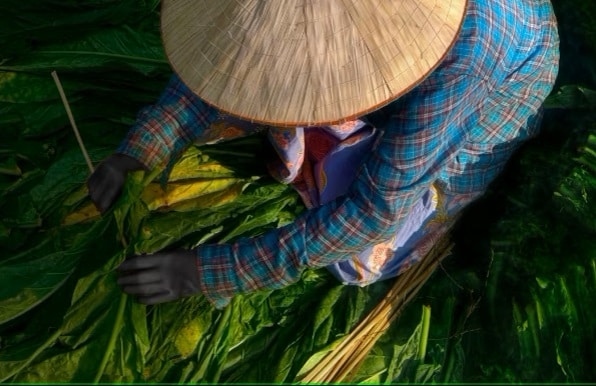 Human rights are inherent to the dignity of human life and a prerequisite for society to prosper. As a global company, we work to uphold human rights within our organization and across our value chain.
At Philip Morris International (PMI), fostering the promotion and continuous integration of human rights considerations into our company's strategy, policies, and business practices is paramount. Safeguarding and promoting human rights within our value chain creates the basic environment and conditions in which our stakeholders, including our employees and workers across our supply chain, can thrive and create value.
Across our value chain, we aim to minimize our potential adverse impacts and maximize opportunities to drive positive change. Establishing a strong foundation and integrating this into our organization mechanisms that promote respect for human rights are essential elements of our approach to business.
Our efforts to respect, promote, and protect human rights underline many of the activities and programs described throughout this report. A dedicated cross-functional team at our Operations Center coordinates our approach, which is grounded in the United Nations Guiding Principles on Business and Human Rights (UNGPs) and is centered on four pillars:
A sound policy framework
Rigorous due diligence
Remediation
Transparency
We seek to place rights-holders (those people and communities whose rights could be impacted by our operations or business relationships) at the center of all we do. We work to continuously improve our due diligence with respect to identifying and addressing risks and impacts across our value chain and securing our supply of raw materials responsibly.
We have set an ambition to conduct human rights impact assessments (HRIAs) in the 10 highest-risk countries in which we operate by 2025. Our HRIAs are carried out by independent expert organizations and follow a formal process aligned with the UNGPs. They result in tailored action plans, which we implement, monitor, and report on.
"Respect for human rights is a key component of who we are and how we are conducting our business. We believe that PMI must play its part in respecting and protecting human rights around the world by defining and executing strategies and initiatives to address our negative impacts, working towards a positive change across our value chain."
At the end of 2022, we published our refreshed Human Rights Commitment, which articulates our pledge to respect human rights in all our operations and business relationships. The update incorporates findings from our 2020 human rights saliency mapping (read more in our Integrated Report 2020) and discusses the impact of our continued business transformation, as well as the evolving regulatory landscape.
Take a look at our report to learn more about our commitments to human rights, and to read case studies on how the activities that underpin these commitments are making a difference around the world.