At PMI, we see diversity as our greatest strength, and are committed to building an inclusive culture and workplace reflective of the world's diversity. Our focus is on creating an environment where our employees from across the globe can contribute their best, support each other, and drive the innovation and consumer-centricity needed to help us to achieve our vision of a smoke-free future.
At PMI, that means a work environment where personal situations are understood, differences are valued, and everyone is treated with fairness and respect. We want our 71,000 employees worldwide to feel supported, respected, and have the opportunity to achieve their full potential, regardless of their gender, age, race, nationality, gender identity, ethnicity, sexual orientation, religion, disability, or any other diverse characteristic that makes them themselves, visible or invisible.
Leveraging the talents of women
Achieving gender balance at all levels of the company is one of our top priorities. Our focus is firmly on leveraging the full talents of both women and men. Currently, women make up 42 percent of our workforce. Just over 37 percent of our management positions are held by women. Our goal is to increase that figure to at least 40 percent by 2022.
How do we make this happen? First, we aim to recruit equal numbers of men and women at all levels. To support this, our job advertisements use gender-neutral language, we push for gender-balanced shortlists, and we use diverse interview panels to reduce the risk of unconscious bias in talent assessments. Second, we focus on supporting the growth and advancement of all employees through personalized development plans and access to learning opportunities, contributing to more gender-balanced leadership over time.
We also support our female talent by creating opportunities to network and build mentoring relationships with peers and role models.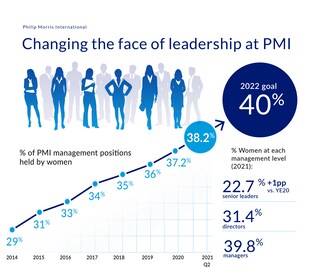 Equal pay for equal work
A fair and inclusive workplace also means an equal salary for equal work. We have reinforced our commitment to closing our gender gap by undergoing an independent equal pay certification developed by the EQUAL-SALARY Foundation. In 2019, we were proud to be the first international company to receive the Global EQUAL-SALARY Certification.


Learn more
PMI has been added to the 2021 Bloomberg Gender-Equality Index (GEI) for its transparency in gender reporting and advancing women's equity. This recognition underscores PMI's work to progress gender equity in the workplace and to ensure equal opportunities for all employees. The Bloomberg GEI measures gender equality across five pillars: female leadership and talent pipeline, equal pay and gender pay parity, inclusive culture, sexual harassment policies, and pro-women brand.
Read more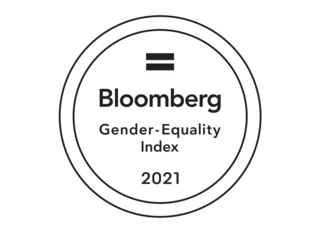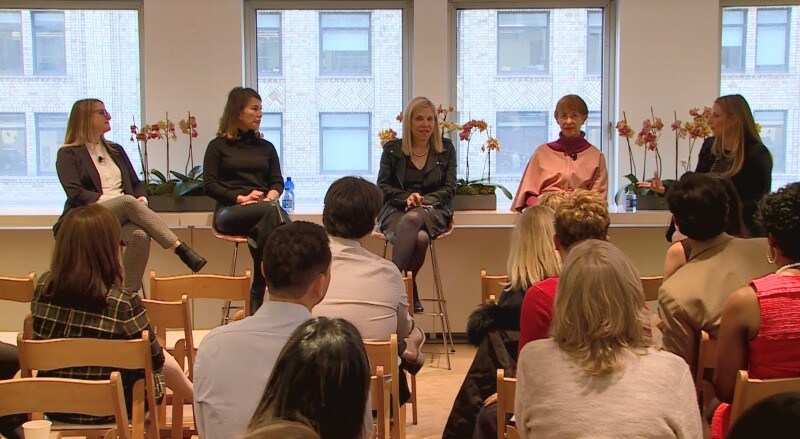 Making it possible for women to dream bigger -

"As vice president for partnerships and cooperation with Philip Morris, I am really proud that our company has recently been awarded the global equal salary certification. But I'm also very well aware that most women around the world to not make the same as their male counterparts. And they still need to get to the corner of things. I would like to invite you as top leaders, first of all to embrace your triumphs on. I would like to hear some personal stories on how you specifically contributed to your company's success.
So maybe we can start with you, Diane.

I've been with the NBA now for six years. Um, I was in investment banking before and so I've been focused on strategic partnerships primarily within our international business. Our Africa League is the first time we're doing something outside the United States. And leading that cross functional team is something that I'm extremely proud of.

I'm not sure that there's that much difference between being a female leader and being a male leader in terms of you want everyone to be the best, um, performer they can be. You also want them to find peace of mind. I mean, I think it's really important that people are in jobs where they feel satisfied and they feel appreciated and they feel, um, challenged.

You need to have gender diversity in the management ranks, but you gotta have gender diversity in the boardrooms too. When there are multiple women on a corporate board, a company does not rush helter skelter into doing a risky takeover because the women say "Wait a minute, we need a think about what the consequences are here and weigh the pros and cons". Some of the impact, um, can really be felt through accountability and women who go back into their organizations and say "You know, I have this greater awareness.

I'm now empowered to look at reverse mentoring, you know, and what can I learn from more junior generations that will help me as a leader and help me help them? You know, they are the talent of tomorrow.

Joann, maybe you can share some of your insights on what large organization can actually do to redress this gap. If the CEO in particular, is not making the compensation packages for his or her direct reports linked to how well they're doing on diversity, nothing is gonna change.

There's institutional sexism in large organizations that just have to do with how the pyramid works. And I think the only way to change that is to do a better job at the recruitment, hiring, training, retaining, but also giving women dreams. And we need to make it possible for them to dream bigger. It is often said that it's lonely at the top, but it seems that it's lonelier if you're a woman. For many of these women that I interviewed for the book, it was a lack of role models. There wasn't anyone who they could look to to say "How did you get here? How did you do it? But they did then try to make it easier for the women who are younger and less senior than they were.

To educate them to make it clear that there is solidarity in numbers and there is some benefit to sharing experiences, which at the end of the day, I think women are really good at. I cannot tell you how many women leaders will say to me "You know, I'm just at this point in my career where I just feel really lucky I've had success. I like my colleagues and now I just want to give back." What an incredible sentiment, right? And I truly believe that's something that women lean more towards too. I'd like to ask each of you to share the very best piece of advice that you've ever received.

Don't ever get too comfortable. If you're in a job or you've been someplace so long, it starts to feel like an old shoe, it's time to go shoe shopping.

I do regularly check myself around my learning. So to your point about being too comfortable, I think even when you love your work environment or whether you hate it, it's a good gut check, right?
Because sometimes when you're too comfortable and happy, but you're not learning anymore.

The grass isn't always greener on the other side. Sometimes you're always thinking about what the next step is, right, Um, is there a better company out there? Are there better opportunities out there?
What's next for me? And I think that's normal to feel that way and always question. But then I think you also need to take a moment and appreciate where you're at.

The best career advice I ever got came quite late in my career, because it came from meeting all these women.
And I think these women at the end of the day, got to be successful senior executives because they were true to their true Selves. You have to be true to you and you have to believe in you.

Smart work: Driving people-centricity, flexibility, and diversity across our global workforce
In July 2020, PMI introduced a new forward-looking hybrid model of work, known as "SMART WORK," giving employees the option to choose a combination of remote and office-based work. The approach offers employees worldwide greater flexibility over when and where work is done depending on their individual needs and preferences, the feasibility of specific job requirements, and local regulations.
This working model underpins our commitment to building a more inclusive, flexible, and people-centered corporate culture. We strive to be an attractive employer that is focused on supporting sustainable high levels of performance by trusting our people and giving them the space to design their work in a way that works best for them.
Moving beyond inclusion and gender balance
Beyond our two global priorities—an inclusive workplace and closing our gender gap—we support locally important dimensions of diversity wherever we operate. These range from championing our LGBTQ+ community to persons with different abilities, individuals from different ethnicities, and across generations.

For example, a global network of employees from 23 countries around the world has joined forces to lead initiatives to further Lesbian, Gay, Bisexual, Transgender, and Others' (LGBTQ+) inclusion at PMI, and to build stronger ties with the LGBTQ+ community. PMI recently became a Global Diversity Champions member of Stonewall, the largest LGBTQ+ network in Europe.
Our commitment to disability inclusion
Another crucial step on our journey of advancing inclusion and diversity at PMI includes our joining The Valuable 500—a global movement which puts disability inclusion on the business leadership agenda, with the aim of creating a more inclusive world for the 1.3 billion people worldwide with disabilities.

This is the right thing to do to create a more inclusive society for all and also the smart thing to do, so we tap into a population of talented individuals whose diverse perspectives and life experiences can help us to unlock the creativity and innovation needed to propel us toward our vision of a smoke-free future.
Find out more about our commitments to action here
.
An inclusive culture for all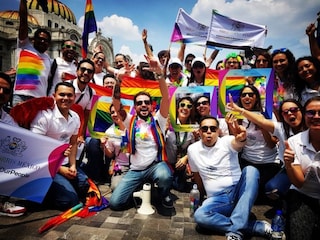 Inclusion and diversity means everyone is welcome and included.
At PMI, we believe strongly in creating a sense of belonging, connection, and community, and in raising awareness and understanding of our differences, so that our workplace is one where colleagues stand with and for each other. Our global LGBTQ+ employee network (STRIPES) is an example. A global network of LGBTQ+ employees and allies from 27 countries around the world leads employee-centric initiatives to further inclusion at PMI, and to build stronger ties with the LGBT+ community. PMI is also a Global Diversity Champion member of Stonewall, the largest LGBTQ+ network in Europe.
Read more about our LGBTQ+ inclusion efforts and the celebration of Pride month at PMI here.
We also have, or are in the process of setting up, other employee-led networking groups that foster a culture of belonging, through awareness and education events, and networking and mentoring opportunities. The networks focus on gender, LGBTQ+, ethnicity and race, disability, and mental health. Each is inclusive in its approach, open to all and embracing intersectionality. All are sponsored by a PMI Corporate Executive member.
We are making progress, and there is more to be done. An inclusive and diverse workplace drives innovation and consumer-centricity, which are essential if we are to accomplish our smoke-free vision. It also makes PMI an even more engaging, interesting, and joyful place to work. And we are committed to attracting and hiring, developing and advancing a greater diversity of talented people for roles at all levels of our organization, leveraging data and systems to mitigate bias, and promoting behaviors that help to forge a more inclusive work environment.
Leading with allyship and role models of inclusion
Creating an inclusive and diverse workplace starts from the top—with leaders who model inclusive behaviors setting an example for others to follow. This is how we can build a more inclusive culture.
At PMI, we are proud that our very own Senior Vice President, People & Culture, Charles Bendotti, has been named on the OUTstanding 50 Ally Executives List 2020 for his unwavering support and allyship for driving cultural change within the workplace as part of building more inclusive environments in the world.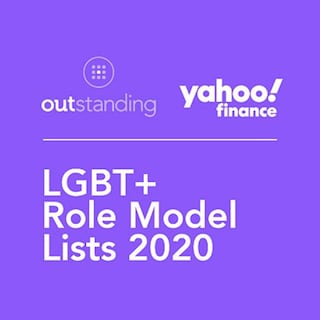 Explore roles
Explore all available roles and be one step closer to experiencing our culture for yourself.
Register your interest
Can't find the job you're looking for? Join our Talent Community and we'll let you know when the best roles for you are available.