A case for conversation: Sparking debate about the value proposition of PMI's transformation.
13 Dec 2019
·
5 min read
We talk to Professor Vanina Farber about her passion for innovation and sustainability, and her case study on PMI's smoke-free vision.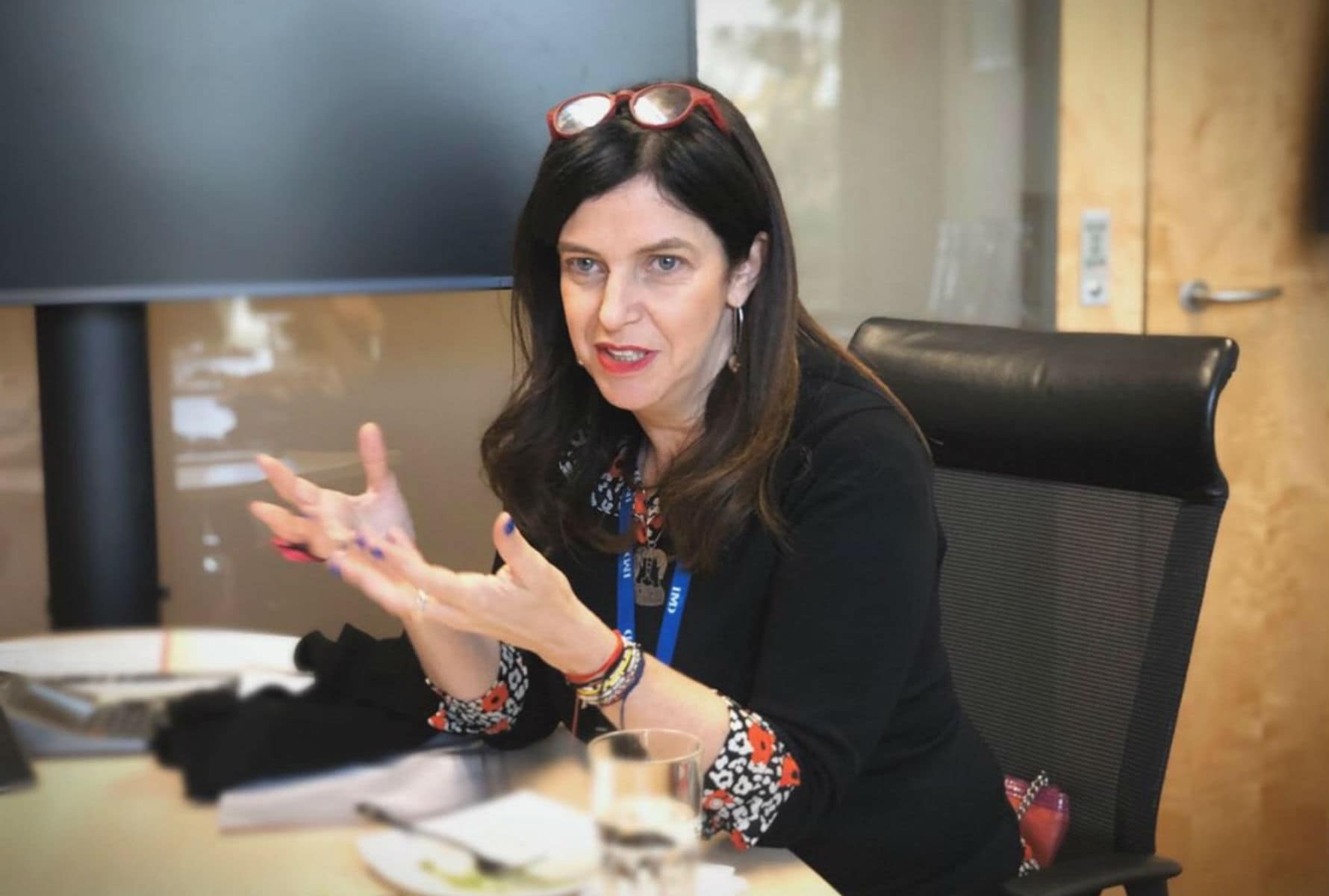 When Professor Vanina Farber from the International Institute for Management Development (IMD) first had the idea to write a case study about Philip Morris International (PMI), the company's Unsmoke mantra caught her attention. It reads: If you don't smoke, don't start. If you smoke, quit. If you don't quit, change. Reflecting on the PMI mantra, Professor Farber recollects "I thought: OK, they're recognizing that you should not smoke. They're not hiding that part: if you smoke, you should quit. And then if you don't quit, they propose alternatives."
Her immediate reaction was to distrust the message. But after further consideration, she thought it was very provocative for PMI to put that at the center of its strategy. "PMI understands and says that cigarettes are harmful. So, I wanted to know more about the organizational transformation".
We spoke to Professor Farber as she prepared to interview PMI CEO André Calantzopoulos and Chief Sustainability Officer (CSO) Huub Savelkouls. * A prolific educator, who has taught from Peru to Switzerland, she is a passionate advocate of social innovation, entrepreneurship, and sustainable finance. She said her advocacy stems from always looking for purpose in her activities, having studied political science as an undergraduate, followed by a master's and PhD in economics.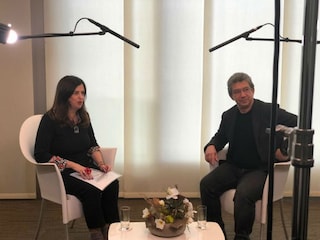 A sustainable impact on the world
"At the beginning, I thought that if you wanted to have an impact – to change the world – you had to work for the U.N.," Farber says. "In fact, I did work there for a while and enjoyed what I did, but I felt that I needed to go more into the micro level. So, I started working in corporate social responsibility. This was more than 20 years ago and, at the time, it felt more like a box-checking exercise. I started feeling that I wanted to work on how private capital could have a positive impact on social and environmental issues, and therefore moved to sustainable finance and corporate social innovation."
She carried this passion for making an impact into her next role, as a consultant for several large corporations. "I learned the power of the private sector in driving change, and the power of leadership inside the private sector."
"At that time, and I think it's still often the case today, when a business was changing, it had a name attached to it. You could name the CEO or the CSO, and so on. You could identify the person behind the change. Making sure real change lasted beyond that leadership tenure was still hard."
"At the U.N.," she continues, "I was looking more at the systemic view. I think I brought that to my work with the private sector – the view that you cannot achieve change on your own, you need to think about ecosystems and cross-sectional partnerships."
Professor Farber's wealth of knowledge and experience, both educating and driving conversation, plays an important role in her current position as elea Chair for Social Innovation at IMD. There, Professor Farber helps to set the impact agenda, bringing social innovation into the classroom, developing research and executive programs. She focuses on how market tools can solve social and environmental problems. She is also working on a sustainable finance program. She produces case studies and research for academic journals, and in the process, she helps to create a platform for conversation between large corporations, the financial sector, and entrepreneurs.
"One of IMD's main assets is the ability to reach top executives globally," Professor Farber explains. "And with my background and experience, I also have access to the financial sector and to social entrepreneurs. A lot of the solutions that we need to achieve impact will come from these types of partnerships."

Discussing the tobacco business's impact on society brings strong emotional reactions, which influence the willingness of various stakeholders to even consider the possibility of positive impact. Those same emotions are expressed in class – making this case a launchpad for rich analysis and reflective learning.
PMI as a case study
Professor Farber's case study looks at whether a tobacco company can be sustainable, given the nature of its product. The case examines the positions and viewpoints held by various stakeholders, from those who believe tobacco companies should be excluded from conversations on sustainability altogether, to those who believe engagement with all parties is the best way forward to foster change.
The case study does not seek to provide a definitive answer. Rather, it challenges students to think about what positive impact means in the context of the tobacco industry, and of industries with challenging reputations more generally. What are the positions of different stakeholders when presented with PMI's "smoke-free" strategy? What is the reasoning behind these beliefs and viewpoints? What does each stakeholder want to achieve?
"I think the classroom discussion can be very valuable," Professor Farber says. "Discussing the tobacco business's impact on society brings strong emotional reactions, which influence the willingness of various stakeholders to even consider the possibility of positive impact. Those same emotions are expressed in class – making this case a launchpad for rich analysis and reflective learning. One of the key issues that I see with companies – and not only tobacco companies – is how difficult it is to define what sustainability specifically means for them."
"If you're a company that makes chocolates, or cars, what aspects of sustainability are material to your core business?" she continues. "Do we define sustainability simply as 'mitigating harm'? Or do you need to demonstrate a positive impact? Do we define it in terms of the products or services you provide? These questions apply across all industries and can create an interesting debate in class for my students and the participants at IMD to have an original experience and debate something that is very controversial."
The case study is based on the idea that stakeholders have an important role to play in PMI's transformation and that their agendas can ratchet up or slow down the process. Do stakeholders trust PMI's transformation? Are they willing to engage in it? Or will they disengage and disinvest to push for change? How important is the non-market environment for PMI's success in transforming its business model?
According to Professor Farber, "Stakeholder capitalism is gaining momentum. Successful business model transformations rely on balancing the interests of shareholders, government regulators, civic groups, investors (even impact investors) and the consumers that corporations serve."

Professor Farber was not paid by PMI to write the case study, and has received no financial incentives from the company. Her case study is being evaluated for an award and will be available after the judging process.

* On May 5, 2021, Jacek Olczak succeeded André Calantzopoulos as CEO of PMI, and Mr. Calantzopoulos became Executive Chairman of the Board. On November 1, 2020, Jennifer Motles succeeded Huub Savelkouls as Chief Sustainability Officer, following Mr Savelkouls' retirement.