Sustainability
Can a tobacco company be sustainable?
23 Apr 2019
·
6 min read
Your top 10 questions on PMI's approach to sustainability answered.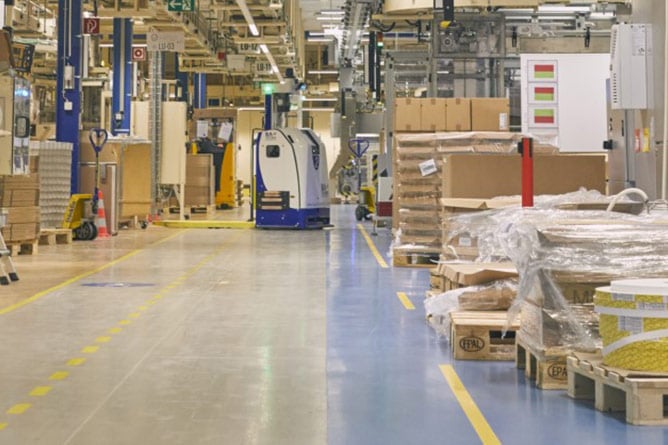 Tobacco companies have long faced skepticism when it comes to their efforts in the sustainability space due to the nature of their products and the harm associated with them. We spoke to PMI's Chief Sustainability Officer, Huub Savelkouls, about why sustainability is important at PMI and the steps we're taking to address our business impact, while hearing his answers to some of the key questions he typically faces when he meets with stakeholders or the media to talk about PMI's work. *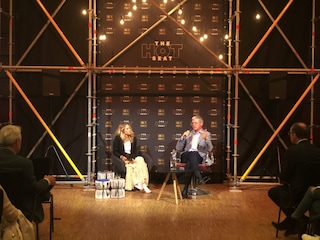 © Sustainable Brands, Paris 2019
Many believe tobacco companies should be excluded when it comes to sustainability. Why is PMI different?
Sustainability is ultimately about continuous improvement and taking steps to minimize negative externalities associated with our products, operations and value chain, while seizing opportunities to make a positive contribution to society.

For PMI, or indeed any tobacco company, to credibly speak about sustainability, the purpose can be none other than to replace cigarettes with better alternatives for smokers, society, and the environment.

We are the only tobacco company whose efforts are squarely focused on replacing cigarettes with smoke-free products as soon as possible, and we are fundamentally transforming our organization to meet this ambitious objective. In 2018, smoke-free products already represented over 5% of our shipment volume and nearly 14% of our net revenues, excluding excise taxes, in just three years since commercialization. To accelerate this transition, we are increasingly shifting resources to the development, assessment, and commercialization of smoke-free products. In 2018, 60% of our global commercial expenditure and 92% of our global R&D expenditure were spent on smoke-free products.

These metrics are illustrating the magnitude of our business transformation, and I think they demonstrate that we are doing everything we can to address our number one sustainability challenge: the impact of the products we sell on our consumers. That makes us pretty unique, I think.
Why is sustainability important for PMI today?
We have been working for many years to make our business more sustainable, often focused on specific challenges across our supply chain such as in tobacco-growing and tackling the illicit trade of tobacco products. Today, we are taking a more holistic, comprehensive approach to sustainability because it lays the foundations for a smoke-free future: We know we cannot succeed in the long term without making our business more sustainable, and sustainability cannot be achieved without our transformation.

Mindful that our business transformation also brings added responsibilities, we are viewing our activities through a sustainability lens to be better equipped to responsibly manage this transition and its impact on our value chain for the benefit of consumers, our employees, shareholders and society as a whole – aiming to further PMI's contribution to the UN Sustainable Development Goals (SDGs).
If you really want to address the harm caused by cigarettes, why don't you stop selling them?
That's a question I –and many of my colleagues– hear a lot, and I understand it may seem inconsistent at first. Our position on this is clear: If you don't smoke, don't start; if you do smoke, quit; and if you don't want to quit, change to a better alternative. Thanks to today's advances in technology, cutting-edge science and substantial investment, PMI has developed a range of smoke-free products with the potential to significantly reduce the harm associated with cigarette smoking.

If PMI were to stop its cigarette sales overnight it would accomplish nothing from the perspective of public health. Globally, PMI has a market share of approximately 15%, which represents about 150 million men and women who smoke our cigarette brands. If those brands are suddenly unavailable, our competitors would simply step in to meet demand.

PMI is fully committed to doing everything we can to replace cigarettes with smoke-free alternatives as quickly as possible. As a result, today approximately 7.3 million adult smokers around the world have already stopped smoking and switched to IQOS – which is available in 47 markets in key cities or nationwide. As you may know, the WHO has ambitious targets to reduce smoking; translated to our company they are aiming for 19 million less smokers of PMI products by 2025. We want to accelerate this trend. Our ambition is that by 2025, at least another 40 million of our smokers will have stopped smoking by switching to IQOS. If we achieve this milestone, we will be tripling the decline in smoking compared to the WHO's target.
We know we cannot succeed in the long term without making our business more sustainable, and sustainability cannot be achieved without our transformation.
Aren't these smoke-free products just for the western world? What about the developing world?
That's a great question. We started our transformation journey three years ago by announcing our ambition to create a smoke-free world with the aim to offer a better choice for all 1.1 billion smokers, regardless of where they live or what segment of the population they represent. Our vision is to replace cigarettes and offer a better choice for all adult smokers – including in low and medium income countries (LMICs) — thus making our company smoke-free and leading the way to accelerate the end of smoking worldwide.
We are committed to doing our part to develop a range of products and business models that make scientifically substantiated smoke-free products an acceptable, affordable and accessible alternative to cigarettes for adult consumers at all income levels in all countries, regardless of development status, so that those in LMICs do not suffer the consequences of inequality.
While PMI is only at the beginning of commercializing a fully-fledged portfolio of smoke-free products, we will continue to work on different product platforms to achieve this goal. We are also experimenting with solutions to reduce the financial barrier for adult consumers in less developed parts of the world so they too can switch to better alternatives. These include the temporary lending of IQOS devices combined with promotional offers where permitted by local legislation.
Today, IQOS is sold in a few upper middle income countries, including Guatemala, South Africa and Kazakhstan, and we have put in place a dedicated team to focus on LMICs and how we can include them in our ambition to create a smoke-free world.
Why is PMI still marketing cigarettes if you want to create a smoke-free world? Why are you marketing cigarettes in countries where you've launched smoke-free products?
Replacing cigarettes with better alternatives will take time, but we are fully committed to doing everything we can to ensure that this happens as soon as possible.
We cannot do this alone. A paradigm shift of this magnitude can only be achieved through collaboration. Governments, public health experts, and NGOs all have a critical role in encouraging less-harmful alternatives to smoking and shaping a regulatory environment that propels consumer switching.
In some countries, we are unfortunately unable to make smokers aware that there are better alternatives to smoking; in others, we are not legally allowed to sell these products. In places where we have no choice but to continue selling cigarettes, we must compete in that market with the product we sell. That does not mean we are not actively working to make less harmful alternatives accessible and affordable in all markets. Meanwhile, we are committed to marketing our products responsibly.
Our Marketing Code sets out minimum global standards applicable to all sales and marketing activities for PMI's combustible tobacco products. This means:
We only market and sell our products to adult smokers;
We warn consumers about the health effects of our products;
Our marketing is honest, transparent, and accurate; and
We respect the law and our high standards.
Responsible commercialization is an area where many stakeholders have expressed concerns and we welcome opportunities to discuss and improve how we market our products responsibly.
In markets where we have already commercialized smoke-free products, we continue to re-allocate resources to accomplish our vision of a smoke-free future. In 2018, already 60% of our global commercial expenditure (our total global spend on marketing, consumer engagement and trade activities) was dedicated to smoke-free products. This is significant considering that we have not yet launched smoke-free products in the majority of our markets.
With teen vaping on the rise, how is PMI ensuring its smoke-free products do not appeal to youth?
Our strong belief—if you don't smoke, don't start—begins with a continued and robust focus on preventing youth from beginning to smoke or use nicotine products. Given the rapid pace of innovation in the tobacco products space, we are emphatic that youth should not use any tobacco- or nicotine-containing product. Nicotine is addictive, is not risk-free, and it poses particular risks for adolescents. We know that great care must be taken to achieve our smoke-free goal. Youth should not become nicotine users. Former smokers and those who have never smoked should not return to, or pick up, the tobacco or nicotine habit. The entire effort must be on providing better choices to the millions of men and women who smoke today.
PMI takes that responsibility seriously. Our Good Conversion Practices serve as the company's bedrock for encouraging adult smokers to switch while working to prevent unintended use in the countries where we sell innovative products that do not burn tobacco. In our IQOS stores, we refuse to offer these products to people who have never smoked or those who have quit smoking. We are also clear that these products are not risk-free or a safe alternative to cigarettes. Similarly, our marketing standards are rooted in the principle that we market and sell our products to adult smokers. Increasing the legal age of purchase for tobacco and nicotine products can play an important role in further guarding against youth use of such products, together with access control and education that has to expand from cigarette smoking prevention to the use of any nicotine product. However, that effort must first begin with companies themselves.
Tobacco and e-cigarette manufacturers must have the right approach, the right product and the right science as well as robust post-market surveillance programs to ensure new tobacco and nicotine technologies reach their intended audience—men and women who currently smoke. PMI turned to commercializing our smoke-free products only after we were confident we got all three right.
For example, although we do not conduct studies on youth, PMI studies among legal age young adults up to the age of 25 who have never smoked1 suggest very low levels of intention to try and intention to use reported when exposed to various IQOS branded communications. This is encouraging and gives us confidence that these products do not appeal to youth.
Moreover, while we know that having options is important for smokers to make the switch to a better alternative to cigarettes, including different flavors and nicotine strengths, flavors should not be used to attract youth and we would agree in principle with restrictions on flavors that have a dominant candy-type component or confectionary flavor and are marketed in a way that is appealing to those underage, such as using cartoons or candy trademarks.

1See slide 10: PMI Investor Day presentation 2018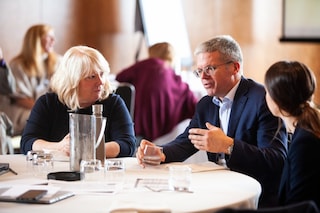 Huub Savelkouls*, PMI's CSO speaking with Koann Vikoren Skrzyniarz, CEO/Founder of Sustainable Brands (SB) at a SB Corporate Members Meeting.
© Sustainable Brands, 2019.

Aren't you simply increasing the amount of people addicted to nicotine?
No, we are not aiming to increase the number of people using nicotine products; we are simply encouraging those who want to continue using tobacco or nicotine products, to switch to smoke-free products rather than smoking cigarettes.

There's no substitute for quitting, and regulations should continue to dissuade people from starting to smoke and encourage cessation. However, over one billion people will still smoke in 2025 according to the World Health Organization, despite campaigns to quit smoking. This is why a growing number of experts believe that public health policies should not be based solely on discouraging initiation and encouraging cessation; they also need to leverage the potential of science-based smoke-free products. We agree, and we are playing our part by developing and commercializing a range of better alternatives smokers could switch to.

We hear a lot about the impact of cigarette butt littering on the environment. How is PMI addressing this problem?
Cigarette butts are among the most frequently littered items. PMI's view on this subject is clear: Smokers should avoid littering and should dispose of their cigarette butts responsibly. PMI can play an important role in changing behaviors and encouraging consumers to dispose of their cigarette butts responsibly through information campaigns and distribution of portable ashtrays.

We believe we can achieve more by working with industry peers, anti-littering organizations and authorities, among others, and by sharing best practices across cultures and geographies. To this end, we have developed guidance for our affiliates and a toolbox of best practices to help them develop and support local anti-littering campaigns.

How else is PMI striving to become more sustainable?
Placing our product and its impact on society at the core of our sustainability efforts is clearly very important, yet we recognize the need to go further to be a true leader in sustainable business practices and contribute to the UN SDGs. We must continue to manage our social impacts, reduce our environmental footprint and strive for excellence in how we operate. Highlights of our progress so far are set out below:

Today 35% percent of the management positions at PMI are held by women, showing progress against our goal of reaching 40 percent by 2022 as part of our Inclusion and Diversity program to unlock the full potential of women in the workplace.
In March 2019, we achieved the global EQUAL-SALARY certification, making PMI the first multinational company to achieve this global certification demonstrating that we pay women and men equally for equal work.
We are a leading company in reducing greenhouse gas emissions, not only in our factories, but across the whole supply chain. For that, PMI has been recognized for the fifth consecutive year on CDP's Climate A-List
We continue to roll out our Responsible Sourcing Principles to help identify and manage labor issues in our non-agricultural supply chain.
We continue to progress in addressing child labor and improving living and working conditions on farms in our tobacco-growing supply chain by introducing a step change in several countries to drive improvements– namely, by eradicating hazardous work performed by children, providing adequate housing conditions for workers, payment of at least a minimum wage for workers, and ensuring protective equipment is worn to avoid Green Tobacco Sickness.
We are also supporting tobacco farmers to prepare for the future by diversifying out of tobacco and into other crops in places like Malawi, while improving local food security.
Our transformation toward smoke-free products also invariably brings along new challenges that we need to address. Going forward, reducing the environmental footprint of the smoke-free products' manufacturing process, promoting crop diversification among tobacco farmers and equipping PMI employees to successfully transform the company are essential.

How long will it take to achieve a smoke-free world?
Despite our conviction that PMI's vision of a smoke-free future is both achievable and compatible with the UN SDGs, we recognize that the reputational deficit we face as a company, in particular, and as an industry, in general, makes society (at best) cautiously optimistic of our purpose.

To fully and as quickly as possible realize this goal we need governments, public health experts, academia, and NGOs all to play a role in encouraging less-harmful alternatives to smoking cigarettes for smokers who would otherwise continue to smoke, as well as to shape a regulatory environment that propels consumer switching. Scientists and experts can also play a role in providing accurate information to the public about the relative risks of these products versus continued smoking cigarettes. And governments can work with manufacturers to encourage innovation in this space.

It is difficult to predict when we will have a smoke-free world. Some countries will get there earlier than others. In Japan, for instance, more than half of our sales are already in smoke-free products, less than five years after the launch in 2014. You should also not forget that we have a business interest, in addition to a moral duty, to replace cigarettes as fast as possible, and we are convinced that our smoke-free strategy continues to provide us with the single-largest opportunity to accelerate business growth and generously reward our shareholders over time. But the bottom line is that a lot depends on factors beyond our control, making it very difficult to give a concrete date.


* Jennifer Motles succeeded Huub Savelkouls as Chief Sustainability Officer on November 1, 2020, following Mr. Savelkouls' retirement from PMI.