Sustainability
Business Transformation Metrics: Measuring progress as we transform for good
17 May 2022
·
4 min read
To deliver on our purpose, we are transforming our company and our value chain.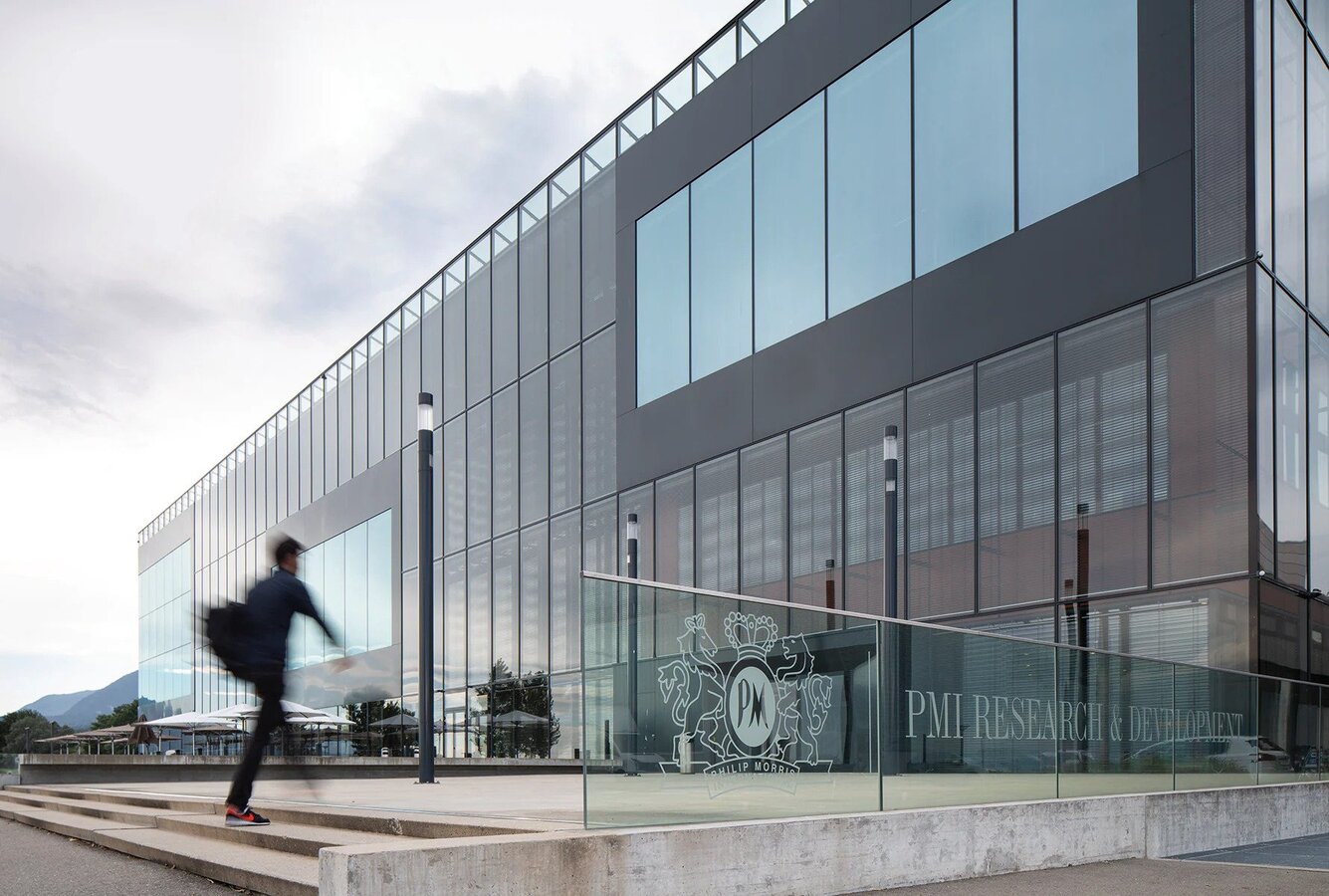 To achieve our purpose, a radical transformation of our business is required. Our strategy is to responsibly transition from a cigarette company into a world-leading smoke-free business, while simultaneously exploring adjacent avenues of growth in wellness and healthcare. Our North Star is to create a net-positive impact that benefits our company, shareholders, consumers, and society.
Our business transformation
Transforming our company is not only about substituting one product with a new one. It also requires transforming our entire value chain, as well as the way we engage with society. This requires a holistic review and overhaul of our entire business model and value proposition, which brings with it new opportunities, as well as challenges throughout all aspects of our business.
Sustainability stands at the core of PMI's transformation, and helps address some of the challenges resulting from the transition, while spurring innovation and better positioning the company for success over the long haul. The complexity of our strategy comes from simultaneously managing the impacts of two value chains—the one we are aiming to move away from (our cigarette portfolio) and the one we are moving toward (our smoke-free portfolio)—while also managing the impacts of the transition itself.

Click image to enlarge or download here
PMI's Business Transformation Metrics
A business transformation is a very company-specific journey, which ESG reporting standards do not properly capture. To make our progress both measurable and verifiable, we developed our Business Transformation Metrics, a set of bespoke key performance indicators (KPIs) composed of both financial and non-financial metrics. They showcase how we are allocating resources away from our traditional cigarette business as we advance toward a future in which we no longer make or sell cigarettes.
By reporting periodically on these KPIs, we enable external scrutiny and allow our stakeholders to assess both the pace and scale of our transformation. Over the years, in response to stakeholder feedback, we have significantly expanded the number of metrics to increase transparency and clarity about our progress. We review them periodically to ensure we continue reporting on meaningful indicators.
Although year-on-year progress is important to monitor and disclose, sometimes the magnitude of the pace and scale of our progress is lost. Because of that, we have introduced a baseline approach, whereby we can highlight to our stakeholders the sizable cumulative progress that we have made to date.
Before our transformation (in 2015), our combustible product volume totalled 881 billion units, or 99.9 percent of our shipment volume ratio. Since then, in just seven years, it has declined by 26 percent. Over the same period, our smoke-free shipment volume has increased from 1 billion units to 95 billion units, and represented 12.8 percent of our shipment volume in 2021.

* The 2021 metrics marked with an asterisk (✝) are subject to PwC's Assurance Report (see page 245 of PMI's PMI's Integrated Report 2021).
Footnotes:
1 Smoke-free products include heated tobacco units, devices, and e-cigarettes. Total products include smoke-free products, cigarettes, and other combustible products.
2 R&D positions include scientists, engineers, technicians, and support staff. Comparable data for years prior to 2018 are not available, as the scope of R&D positions changed following company organizational changes.
3 IP5 jurisdictions are Europe (patents granted by the European Patent Office), China, South Korea, Japan, and the U.S.
4 Data related to perception and behavior studies were restated to include both premarket and post-market studies.
5 Direct spend focuses on materials used in the manufacture of our products; it includes tobacco leaf, direct materials, and electronic devices and accessories.
6 Investments reflect research, product and commercial development, production capacity, scientific substantiation, and studies on adult smoker understanding. Figure does not include commercial deployment costs.
7 Production temporarily stopped at one of our factories in Germany in December 2019 and resumed early 2020.
8 "SKUs" stands for stock-keeping units. References to number of SKUs are based on the latest available data from a number of internal sources, and exclude People's Republic of China and the U.S.
9 Excluding PMI Duty Free. Data are based on 2020 OECD country list.
10 Includes flagship stores, and small, large, and temporary boutiques.
11 The smoke-free product shipment ratio is compiled based on millions of units.
12 Excluding PMI Duty Free; see glossary.
13 Net of excise taxes.
14 Excluding PMI Duty Free and the U.S.
Aspirational goals linked to our Business Transformation Metrics
Forward-looking aspirations give us a clear roadmap, and offer our stakeholders visibility into the future we are working toward.
By 2025, we aim to become a predominantly smoke-free company, generating more than 50 percent of our total net revenues from smoke-free products. Within the same time horizon, we aspire to grow our annual smoke-free shipment volume to over 250 billion units, while simultaneously decreasing our combustible product shipment volume to below 550 billion units.
This means we aspire for smoke-free products to represent more than 30 percent of our total shipment volume by 2025, and for our combustible product shipment volume to decrease by 40 percent by 2025 versus a 2015 baseline. We also aim for our smoke-free products to be available for sale in 100 markets by 2025, with at least 50 percent of these being low- and middle-income markets, and for at least 40 million adults to switch to them and stop smoking. Finally, in 2021, we introduced a new aspiration to generate at least USD 1 billion in annual net revenues from wellness and healthcare products by 2025.
In 2022, we plan to evaluate our published targets to ensure they remain ambitious, reasonable, and achievable in the context of a dynamic and evolving smoke-free industry. We will account for the learnings that we have gathered since setting some of these aspirations in the early stages of our smoke-free journey. We will also assess and reflect the impact of recent external factors—including the COVID-19 pandemic and Russia's invasion of Ukraine, where applicable. We intend to communicate any related changes within the next year.