Sustainability
Business Transformation Metrics: Measuring progress as we transform for good
05 Apr 2023
·
4 min read
To deliver on our purpose, we are transforming our company and our value chain.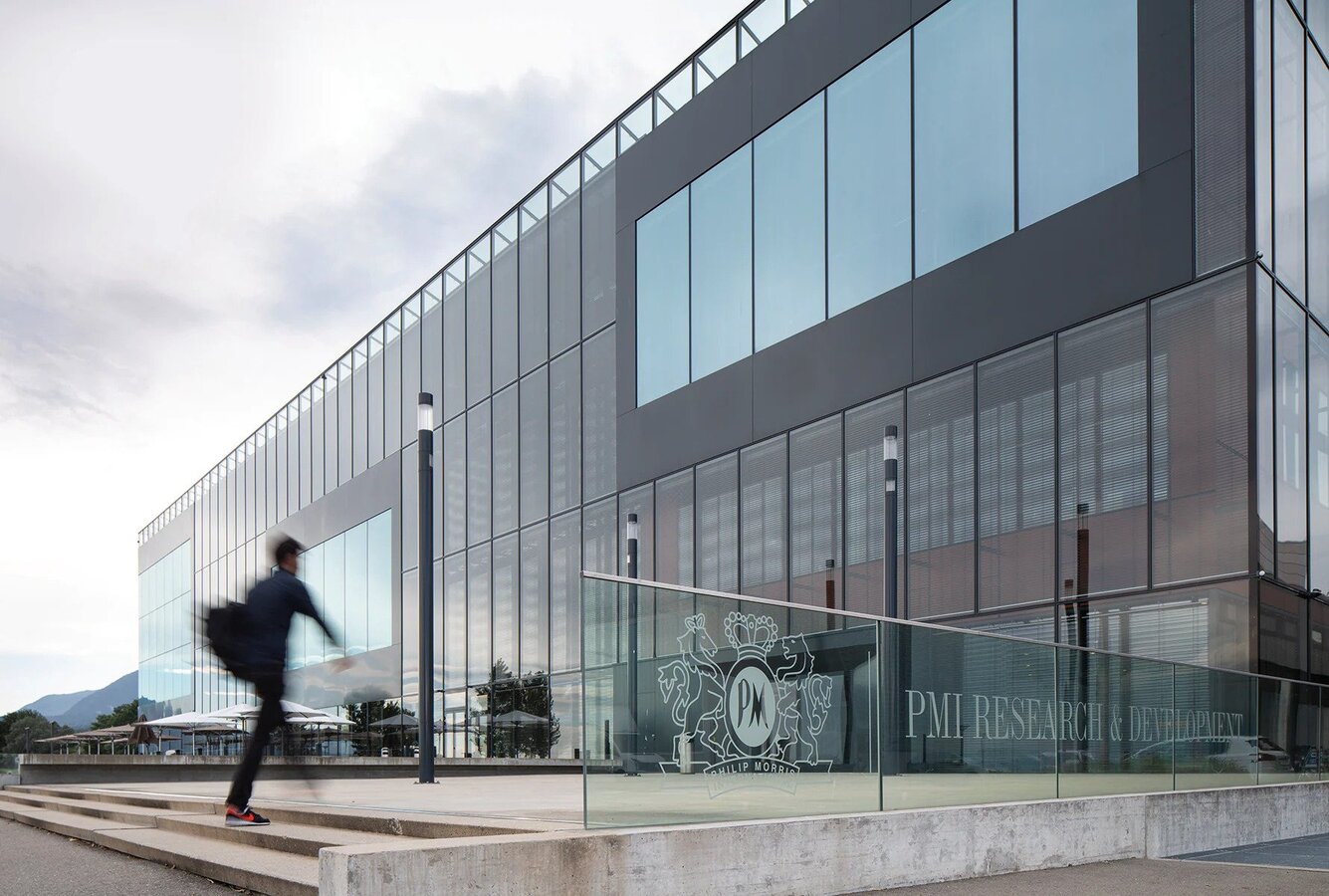 To achieve our purpose, a radical transformation of our business is required. Our strategy is to responsibly transition from a cigarette company into a world-leading smoke-free business, while simultaneously exploring adjacent avenues of growth in wellness and healthcare. Our North Star is to create a net-positive impact that benefits our company, shareholders, consumers, and society.
Our business transformation
Transforming our company is not only about substituting one product with a new one. It also requires transforming our entire value chain, as well as the way we engage with society. This requires a holistic review and overhaul of our entire business model and value proposition, which brings with it new opportunities, as well as challenges throughout all aspects of our business.
Sustainability stands at the core of PMI's transformation, and helps address some of the challenges resulting from the transition, while spurring innovation and better positioning the company for success over the long haul. The complexity of our strategy comes from simultaneously managing the impacts of two value chains—the one we are aiming to move away from (our cigarette portfolio) and the one we are moving toward (our smoke-free portfolio)—while also managing the impacts of the transition itself.


PMI's Business Transformation Metrics
We realize that business transformation is a very company-specific journey, which ESG reporting standards do not adequately capture. To make our progress both measurable and verifiable, we developed our Business Transformation Metrics, a set of bespoke key performance indicators (KPIs) composed of both financial and non-financial metrics. They showcase how we are allocating resources away from our legacy business as we advance toward a future in which we no longer make or sell cigarettes.
By reporting periodically on these KPIs, we enable external scrutiny and allow our stakeholders to assess both the pace and scale of our transformation. Over the years, in response to stakeholder feedback, and so as to increase transparency around our business transformation, we have significantly expanded the number of metrics on which we report.
In 2022, we reviewed this expansive set of metrics with the objective of streamlining our reporting to focus on those that best measure our progress. The criteria we used in this evaluation mirrored those used to select KPIs for our Sustainability Index; namely, they should be relevant, measurable, comparable, and verifiable.
Through this process, we reduced the number of Business Transformation Metrics from 28 to 14, allowing us to focus on those KPIs that best assess the impact of our transformation on consumers, the availability of our products, how our product portfolio is changing, and how we allocate resources as we progress toward our 2025 aspirations.
Several metrics removed from this table will continue to be reported in the Performance metrics section of the report, with each data point linked to one of our key sustainability strategies. The remainder, such as the number of stores or number of retailers selling smoke-free products, are included in the body of the report as complementary data points, where relevant.
For all our Business Transformation Metrics, we aim to report our historical performance, ensuring a consistent scope and calculation methodology, and strive for external assurance. In 2022, all but one of our 14 Business Transformation Metrics were subject to external assurance by our statutory auditor, PricewaterhouseCoopers SA (PwC), indicating that they are both measurable and verifiable.
Although year-on-year progress is important to monitor and disclose, sometimes the magnitude of the pace and scale of our progress is lost. Because of that, we use a 2015 baseline , allowing us to highlight to our stakeholders the sizable cumulative progress that we have made to date.
Before our transformation (in 2015), our combustible product volume totalled 881 billion units, or 99.9 percent of our shipment volume ratio. Since then, in eight years, it has declined by 26 percent. Over the same period, our smoke-free shipment volume has increased from 1 billion units to 114 billion units, and represented 15.1 percent of our shipment volume in 2022.

Notes:

In the fourth quarter of 2022, we acquired Swedish Match, a market leader in oral nicotine delivery with a significant presence in the United States market. The Swedish Match acquisition is a key milestone in PMI's transformation to becoming a smoke-free company. PMI consolidated statements of earnings for the year ended December 31, 2022, include the results of operations of Swedish Match from November 11, 2022 (acquisition date) to December 31, 2022, as presented in the Form 10-K for the fourth quarter and year ended December 31, 2022.
Following the Swedish Match acquisition and a review of PMI and Swedish Match's combined product portfolio, PMI reclassified certain of its own products previously reported under its combustible tobacco product category to the newly created smoke-free product category to better reflect the characteristics of these products. Where applicable, prior years' KPIs have been recalculated to reflect the reclassification on a comparative basis. Impacted metrics are marked with †.
In 2023, we plan to evaluate our published aspirations to ensure they remain ambitious, reasonable, and achievable in the context of a dynamic and evolving smoke-free industry, and impacts of our recent acquisitions.
1 Figures pertain to total IQOS users, for a definition see the glossary on page 205-209 of the PMI Integrated Report 2022.
2 For a definition of net revenues related to smoke-free products, see the glossary on page 205-209 of the PMI Integrated Report 2022. 2022 figure includes Swedish Match net revenues from November 11, 2022 (acquisition date) to December 31, 2022. 2021 exclude the impact related to the Saudi Arabia customs assessments.
3 For a definition of net revenues related to wellness and healthcare, see the glossary on page 205-209 of the PMI Integrated Report 2022.
2021 figure includes portion of net revenues reported after acquisition of Fertin Pharma A/S, Vectura Group plc. and OtiTopic, Inc. that took place in the third quarter of 2021.
4 Including Swedish Match. For a definition of available for sale, see the glossary on page 205-209 of the PMI Integrated Report 2022.
5 Excluding PMI Duty Free. World Bank report issued in July 2022 is used on a comparative basis for income level classification. For a definition of low- and middle-income markets, see the glossary on page 205-209 of the PMI Integrated Report 2022.
6 These indicators are calculated based on millions of units. For definition of smoke-free products and combustible tobacco products, see glossary. Smoke-free products shipment volume includes volume of smoke-free products that can be converted into cigarette equivalent units, such as heat-not-burn, e-vapor, and oral nicotine. Total shipment volume includes the listed smoke-free products as well as combustible tobacco products: cigarettes and other tobacco products expressed in cigarette equivalent units. Data does not include Swedish Match and wellness and healthcare products.
7 Adjusted R&D expenditure excludes asset acquisition cost related to OtiTopic, Inc. in 2021. Total reported R&D expenditure in 2021 including these items amounted to USD 617 million.
8 Direct spend focuses on materials used in the manufacture of our products; it includes tobacco leaf, direct materials, and electronic devices and accessories. Data excludes Swedish Match and Vectura Fertin Pharma.
9 Data reflects the number of factories operated and owned by PMI at the end of the respective year, including Swedish Match and Vectura Fertin Pharma. 2022 factories include eight facilities producing heated tobacco units, two producing other smoke-free consumables and 14 Swedish Match owned facilities, primarily engaged in the production of smoke-free products.

Aspirational goals linked to our Business Transformation Metrics
Forward-looking aspirations give us a clear roadmap, and offer our stakeholders visibility into the future we are working toward.
By 2025, we aim to become a predominantly smoke-free company, generating more than 50 percent of our total net revenues from smoke-free products. Within the same time horizon, we aspire to grow our annual smoke-free shipment volume to over 250 billion units, while simultaneously decreasing our combustible product shipment volume to below 550 billion units.
This means we aspire for smoke-free products to represent more than 30 percent of our total shipment volume by 2025, and for our combustible product shipment volume to decrease by 40 percent by 2025 versus a 2015 baseline. We aim for our smoke-free products to be available for sale in 100 markets by 2025, with at least 50 percent of these being low- and middle-income markets, and for at least 40 million adults to switch to them and stop smoking. We also aspire to generate at least USD 1 billion in annual net revenues from wellness and healthcare products by 2025.
The year ahead
During 2023, almost seven years since announcing our transformation, we plan to re-evaluate all our business transformation aspirations to ensure that they remain ambitious, reasonable, and achievable in the context of a dynamic and evolving smoke-free industry and our recent acquisitions. We will do this taking into consideration learnings gathered since we set some of these aspirations in the early stages of our smoke-free journey. In particular, we will consider the impact of our business combination with Swedish Match, finalized in late 2022, and our agreement with Altria granting PMI full rights to commercialize IQOS in the U.S. as of April 2024.
We will also assess and reflect changes in our value chain and the impact of recent external factors, including the COVID-19 pandemic and the war in Ukraine, where applicable. We intend to communicate any related changes within 2023.