The company and its employees have raised money following the devastating natural disaster in March 2019.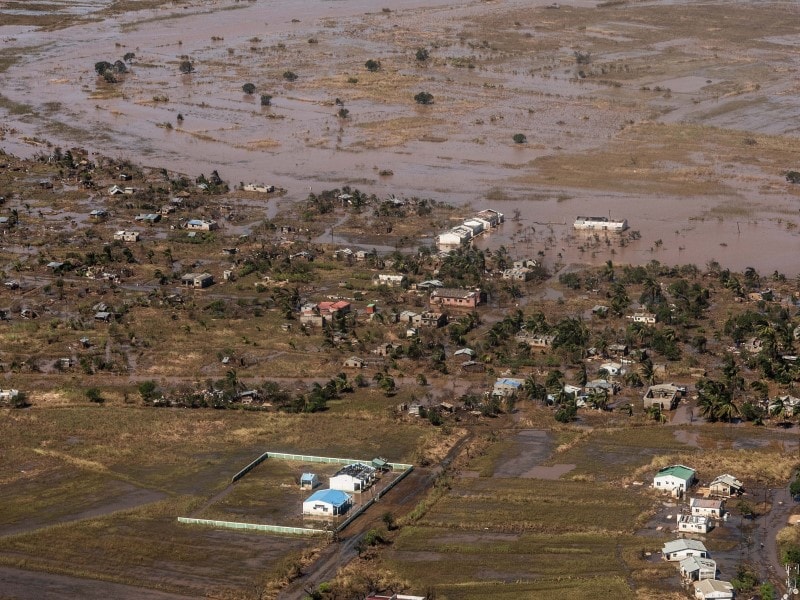 Philip Morris International (PMI) and Projects with a Heart Association (PwH) have donated more than USD 430,000 to help Mozambique in the aftermath of the devastating Cyclone Idai.
The company and its employees raised funds to support aid and rebuilding projects in the Southeast African nation, which was ravaged by the tropical cyclone in March.
Already one of the poorest countries in the world, a lot of Mozambique's infrastructure has been destroyed, with hundreds dead and an estimated 1 million people affected. More than a month after Idai, there is still an urgent need for food, water, shelter, and medical care. The demand for medical assistance has recently heightened following a confirmed outbreak of Cholera and the arrival of Cyclone Kenneth.
Although PMI doesn't operate in Mozambique, the company sources a significant amount of its tobacco from the country, where the industry is an important part of the economy. Approximately 600,000 people, including tobacco farmers and workers along with their families, are directly dependent on tobacco production. In addition to the 200,000 homes wrecked by Idai, it is estimated that more than 3,400 classrooms were destroyed or damaged, interrupting the education of over 305,000 Mozambican children.
We can do more. The farmers and communities that work hard to grow the crop that we rely on are also indirectly part of our family.
PMI and its employees have moved into action and extended a helping hand. The company has made a donation of USD 400,000 to the Swiss Red Cross, to support its ongoing aid work in Mozambique.
"Mozambique is an important supplier of tobacco to PMI and there are over 100,000 smallholder tobacco farmers in this country," said Nicolas Denis, PMI's VP Leaf. "Every year we work closely with them to improve their tobacco crop, but also provide support to produce food, have access to water and to enhance their livelihoods. However, many of these farmers have been severely impacted and lost everything."
Donations have also come through the Projects with a Heart Association, an independent employee association that enables charity projects at a worldwide scale. News of Mozambicans' plight mobilized PMI staff from over 69 countries to raise money to support the country's efforts to recover from the natural disaster. Over a three-week campaign, employees donated USD 33,760 to the Mozambique appeal.
"As a first step PMI is collaborating with the Swiss Red Cross to provide immediate relief support to this population," added Denis. "But, we can do more. The farmers and communities that work hard to grow the crop that we rely on are also indirectly part of our family. And families come together in difficult times like this. Through Projects with a Heart, PMI employees can make a donation and stand shoulder to shoulder with our fellow Mozambicans that are going through a difficult time."
The funds raised through Projects with a Heart Association will go to PMI's main local leaf supplier, Mozambique Leaf Tobacco, Limitada, which is partnering in rebuilding the damaged schools in Tete province. Research has shown it's important to return the children to school as soon as possible to provide a sense of normalcy after experiencing the trauma of Idai. Resuming their education is vital for providing Mozambican children with better long-term prospects and continuing their development.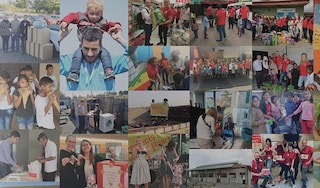 Projects with a Heart
PMI's staff-led charitable initiative
Find out more