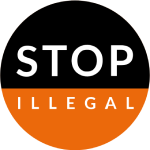 "Public-private partnerships are the cornerstone to fighting illicit trade": PMI's Yannis Mastrocostas on illicit trade prevention in Greece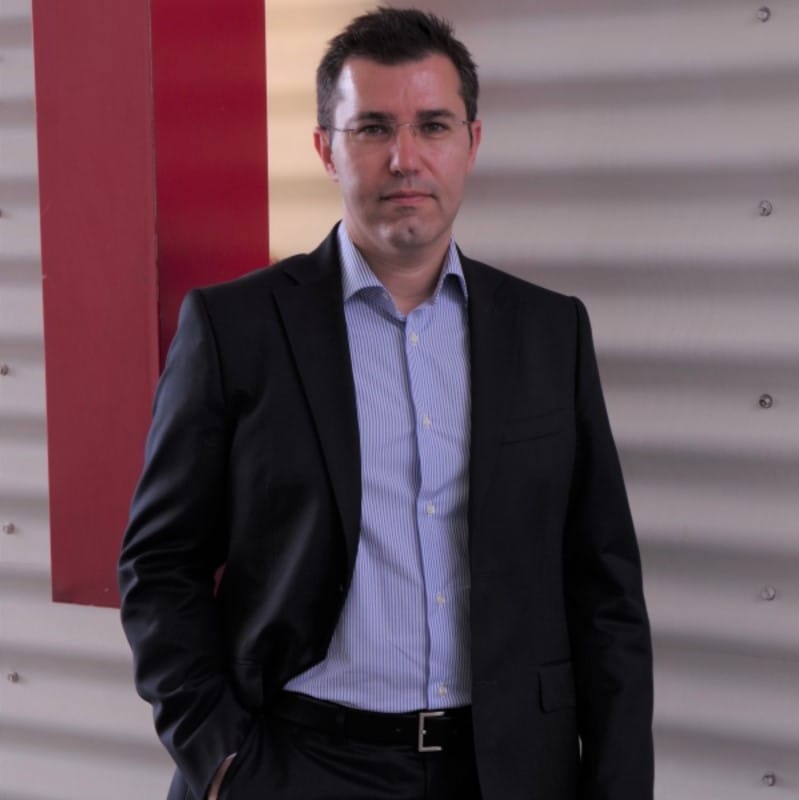 Greece is one of the European Union countries most affected by the illicit cigarette trade.
STOP ILLEGAL spoke to Yannis Mastrocostas, External Affairs, Illicit Trade Prevention Manager at Philip Morris International (PMI), to understand the extent of this issue in Greece. Discussing its development over the years, Yannis shares what he believes is key to successfully tackling this threat to Greece's security and economy. Having spent 15 years at PMI, he now works for the South East European cluster, covering Bulgaria, Croatia, Malta, Slovenia, Romania, Cyprus, and Greece.
How has the illicit trade landscape changed in Greece over the last few years?
Yannis Mastrocostas: Looking back, in 2009 illicit trade of cigarettes stood at 3 percent, with other forms of illicit activity typically seen via street sellers peddling illegal CDs and DVDs. However, the economic crisis that the country has faced since 2009 has meant the prices of legitimate products have soared. Austerity measures saw authorities face resource and funding cuts, and consumers in Greece simply couldn't afford steeper prices. With less disposable income, tax increases, and with the availability of cheap illicit products flourishing, many turned to the black market. Since then, counterfeit cigarettes and illicit whites' consumption has increased year over year. The country's geography (with many sea routes to the mainland) further exacerbates this issue.
Despite some gradual improvements made by the economy on the whole, Greece still has some of the highest incidences of illicit trade in the EU. Reflecting on the illicit cigarette trade, according to the latest KPMG research, 22.4 percent, of all cigarettes consumed in Greece in 2019 were illicit—that's almost one in every four. While that represents an improvement from 2018's figure of 23.6 percent, continued high instances show how Greece remains at the forefront of illicit trade in the EU, as the country with the highest illicit trade percentage over the last couple of years.
The widespread global volatility of COVID-19 has also driven illicit trade within Greek borders. Lockdown measures closed roadside kiosks, and illicit street sellers switched to delivering cigarettes to replace lost income. That meant that criminals were party to buyers' information including their identities, living situations, and addresses—many consumers of illicit cigarettes were unaware how exposed they became and that they had put their security in danger.
In the current COVID-19 climate, there is widespread anxiety among the legitimate, smaller retailers for whom cigarette sales is one of their main income streams. They remain uncertain whether they should keep their doors open or shut up shop. The question remains how businesses will adapt and recover once the lockdown measures are lifted and we transition to the "new normal."
What areas are most exposed to illicit trade?
YM: Excisable goods—namely cigarettes, alcohol, and fuel—have traditionally been an easy target for criminal networks. The illicit trade of consumer goods such as tobacco is appealing because it is easy to transport and the penalties are much lighter than with other serious crimes like drug trafficking.
According to the latest KPMG report on illicit cigarette consumption in the EU, illicit cigarettes originating from within EU borders and moving between European countries continue to increase in comparison to previous years. And Greece is one of the EU countries that has changed from a transit to a destination market. To meet increasing domestic demand, organized crime networks established illegal factories to process tobacco and manufacture illegal cigarettes. According to media reports, in 2017 alone, law enforcement raided 10 illegal factories.
The issue here is that this activity is not a petty crime. Criminal activity at any scale is interwoven into a wider network. We know, for example, that money laundering, wildlife trafficking, and arms trafficking are all interlinked with the production and distribution of illicit goods; illicit trade does not operate in isolation.
Is it down to a lack of resources?
YM: Like in many countries around the world, officials face waning financial and human resources, so despite their efforts, criminals are often one step ahead. According to the media, between July 2019 and October 2020, Greek law enforcement agencies raided ten illegal factories that were either processing tobacco or producing illegal cigarettes to supply not only the domestic market, but other EU countries as well. Such cuts on resources can have a direct impact on the successful takedown of criminal enterprises.
Illicit goods often infringe intellectual property rights (IPR). How does this affect society?
YM: As a trademark owner, we are driven to protect PMI products and also to protect our consumers. This means taking whatever measures we can to prevent adult smokers from purchasing counterfeits bearing our brand names. IPR infringements create less secure production/supply chains, meaning consumers can access inferior quality, unregulated, fake products. Any lowering demand for genuine products damages legitimate businesses, reducing their revenues and employment opportunities. Lastly, public security is also at risk, as criminal organizations often finance other illegal operations through illicit trade activity.
People must be better informed about the consequences of their conscious or unconscious actions. Do individuals buying cigarettes on the street realize they are financing criminal networks? The very same sellers may be committing widespread crime within their own neighborhoods, and they may find themselves victims of unwarranted crimes. What's crucial here is addressing why the public need to purchase illicit goods and stemming demand at its source.
What is the solution?
YM: As illicit trade is multifaceted, so too is its solution. That's where the role of private-public partnerships come in. We recognize our efforts as a company will never replace law enforcements'—that's why bringing together public and private organizations in mutually supportive partnerships are important. Only by combining skill sets, invaluable insights, corporate strategies, industry expertise, and resources can we identify issues and take actionable measures to eradicate them together.
And in a future where better alternatives replace cigarettes for those who would otherwise continue to smoke, it becomes more important than ever to work together to prevent illegal operators from fueling the black market with illicit products.
Effective regulation is fundamental to achieving real progress against illicit trade; and if we want to achieve a world without cigarettes, it becomes imperative to secure a future without illicit trade. At the same time, regulators can also decisively accelerate smokers switching from combustible products (cigarettes and roll your own) to smoke-free products by implementing risk-proportionate regulations and taxation for all nicotine-containing products and by providing smokers with accurate information.
Looking ahead, what needs to be done to enable Greece to take an even better stance in tackling illicit trade?
YM: Building on Greece's commitment to fighting illicit trade, what's vital is continued open public-private sector cooperation to reduce criminal activity and support law enforcement where possible. This means engaging with a range of stakeholders. For example, since 2016, we've reached out to academia, universities, private companies, law enforcement, and more to foster an inclusive conversation to better address illegal trade. This has been under the umbrella of PMI IMPACT, our global program that seeks to fight illegal trade and related crimes.
Our partnerships are the cornerstone of our success, and we hope to inspire and maintain solidarity, continuing cooperation among peers and wider society. For example, we've worked with the Hellenic Coast Guard for years. Through PMI IMPACT, we have donated high-speed boats to this law enforcement agency to patrol Greek waters and protect our borders from illegal trade. Other examples of our work through PMI IMPACT include the cooperation with the Romanian Police, the South Eastern Law Enforcement Centre (SELEC), the Center for the Study of Democracy, the University of National and World Economy in Bulgaria, and the Institute of Economics in Croatia, among others.
Greece's recent removal from the U.S. Trade Department's 301 Watch List again resulted from collaboration; by working together, public and private sectors and ministerial bodies identified gaps and set concrete action plans to fight counterfeiting and support the legitimate trade in Greece.
At the end of the day, it is crucial to protect consumers from fakes and prevent the counterfeiting of tobacco products, including the novel innovative smoke-free alternatives that can be a much better choice than continuing to smoke. But we cannot do it on our own. The public and private sectors, as well as the civil society, have a role to play.