Our Science
New research suggests potential positive public health impact of introducing smoke-free products
07 Nov 2022
·
4 min read
Hospitalizations from chronic obstructive pulmonary disease (COPD) and heart disease declined significantly after heated tobacco products were introduced in Japan.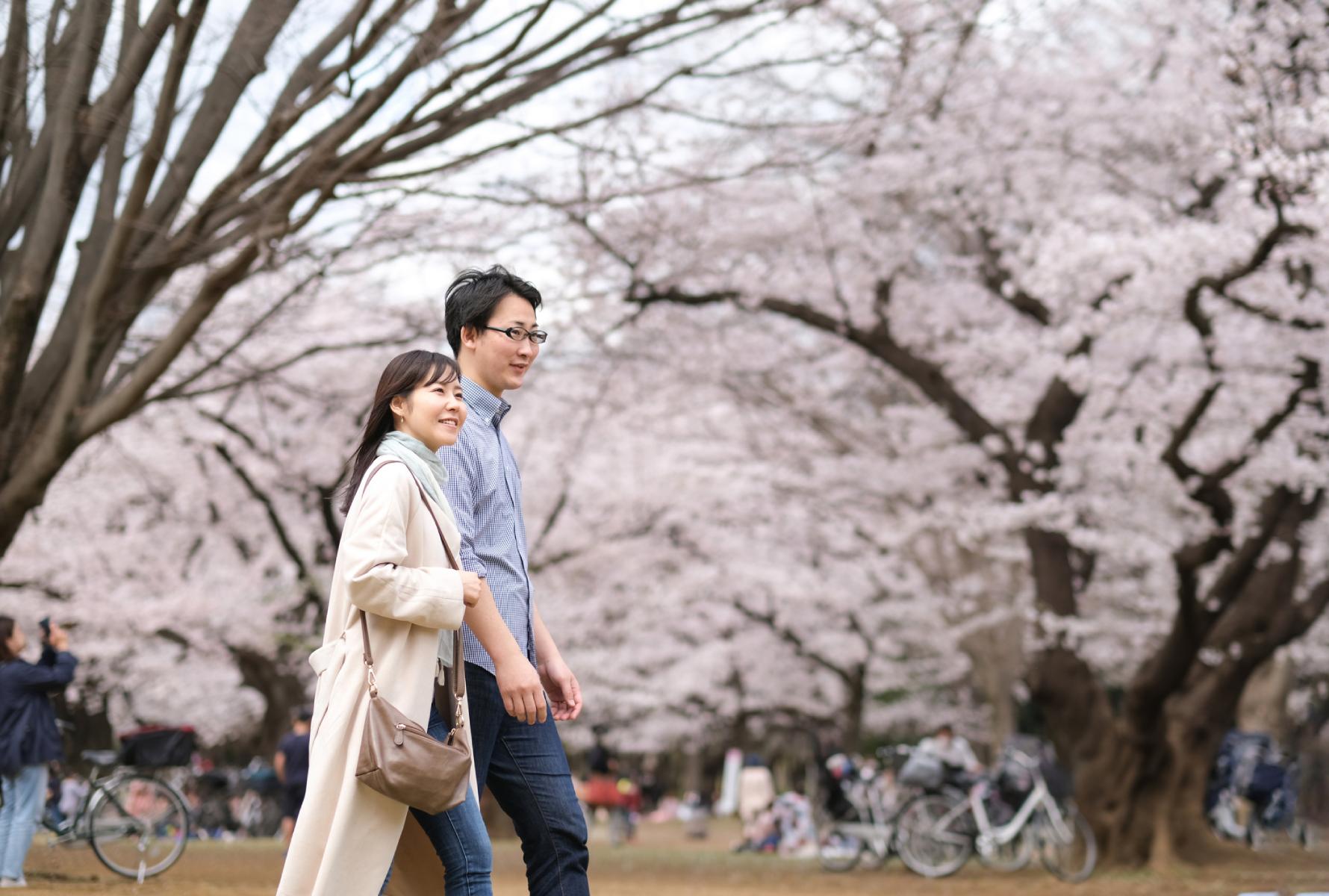 The health impacts of smoking are well-known: It causes serious diseases, and evidence of this is well established by epidemiology (the study of how often diseases occur in different groups of people and why).
Whilst there is robust science substantiating the potential of our smoke-free products to have a positive impact on public health, in order to understand the impact of large numbers of adults who smoke switching to them, long-term epidemiological studies are required.
Why? Because smoking-related diseases can take decades to develop.
However, real-world evidence is now suggesting smoke-free products could have a positive impact on public health.
A peer-reviewed scientific study looked at hospitalization rates in Japan for two serious health conditions: Chronic obstructive pulmonary disease (COPD), and heart disease (referred to in the study as ischemic heart disease (IHD)) from 2013-2020.
The study found hospitalizations from these diseases significantly declined after heated tobacco products (HTPs) became established in the market. The two graphs below show the data for COPD and heart disease in Japan respectively: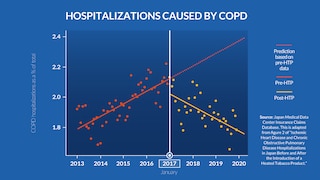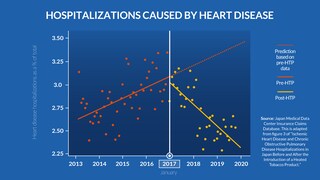 In the absence of long-term data on smoking-related diseases, this study—published in the scientific journal "Frontiers in Public Health," and summarized on PMI Science—clearly indicates the potential benefit of smoke-free products to public health.
"This peer-reviewed research is tremendously encouraging, as it highlights real-world evidence suggesting that our heated tobacco products could have a positive impact on public health." Says Dr. Moira Gilchrist, Vice President, Strategic and Scientific Communications, Philip Morris International.
"We're continuing to build on this valuable data and have also started what we believe is the largest program of clinical studies ever conducted in the field of tobacco harm reduction."
Real-world evidence: Assessing the population health impacts of heated tobacco products
This type of study adds to the body of evidence supporting an important public health proposition: Encouraging adults who would otherwise continue to smoke cigarettes to instead switch to scientifically substantiated smoke-free products can have a positive impact on public health.
The study makes clear several important points and limitations:
It does not assess what is causing the decline in hospitalizations from COPD. Rather, it demonstrates a relationship over time between the introduction of our HTP and declining hospitalizations resulting from COPD and heart disease in Japan.
Additional factors—such as legislation and policy changes—are not included in the study. This is because there was no legislation that coincided with the decrease in cigarette sales in Japan.
January 2017 was chosen as the starting point of the intervention because HTP market share had by then reached seven percent, and subsequently accelerated to reach 25 percent by the end of 2019. Therefore, this point was judged to be the time when HTPs became established in the market.
The real-world data source used was the Japanese Medical Data Center (JMDC) insurance claims database, which contains accumulated receipts and Diagnosis Procedure Combination (DPC) data of around 7.3 million patients as of April 2020.
This real-world evidence adds to the findings of a 2019 study by researchers of the American Cancer Society which measured cigarette sales in Japan following the introduction of our HTP. It found that the introduction "likely reduced cigarette sales in Japan."
A separate independent study in 2020 also concluded that "the accelerated decline in cigarette-only sales in Japan since 2016 corresponds to the introduction and growth in the sales of heated tobacco products."
Taken together, these peer-reviewed research papers indicate that:
Our heated tobacco product has the potential to decrease cigarette sales.
Hospitalizations from COPD and heart disease may decrease when our product is introduced.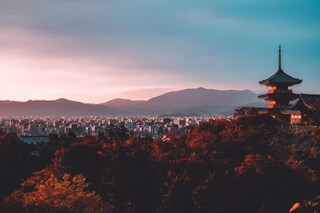 What next for the assessment of the health impacts of our heated tobacco product?
Our HTP was first launched in Japan, and it quickly built up a significant market share in the Japanese tobacco sector. One focus for our scientists now is to carry out similar real-world evidence studies in more countries and assess the impact. Additionally, they are looking at whether switching to heated tobacco products decreases the risk of developing smoking-related diseases.
Alongside this, clinical studies are planned to assess the health impacts on adult smokers, rather than on society as a whole. These will assess if switching to our HTP can slow the progression of certain diagnosed smoking-related diseases compared to continued smoking.
In time, both our own and independent scientists will conduct long-term epidemiological studies on whether switching to our smoke-free products and stopping smoking has the potential to deliver significant benefits to global public health.
Scientifically substantiating our products' potential to benefit public health is central to our smoke-free vision, and we look forward to sharing further news in the coming months and years.
Top photograph posed by models. All photographs © Getty Images