Collaborative action to tackle contraband and counterfeit products is key to improving public health for all.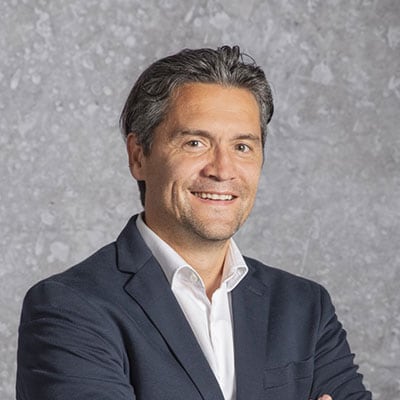 Written by
Gregoire Verdeaux, Senior Vice President, External Affairs, Philip Morris International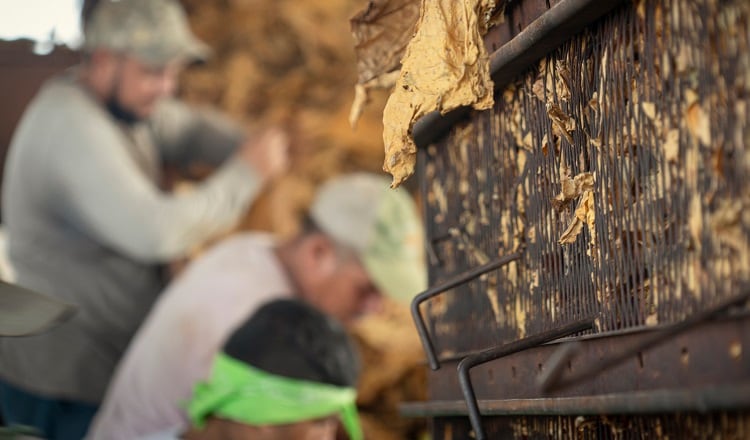 Among the many and serious consequences of the illicit cigarette trade, there is one harm to society that is often overlooked. Easy access to cheap illicit cigarettes discourages adult smokers from quitting smoking, or if they don't quit, from switching to the innovative, science-backed better alternatives that exist today.
Making matters worse, this issue disproportionally impacts consumers in lower-income households, who often have limited resources and opportunities to access these innovative products.
With increasing inflation and economic instability, it is now a matter of urgency to address the problem of illicit trade once and for all through coordinated action between regulators, law enforcement, the private sector, and other interested parties.
A persistent threat to public health
Despite the continued efforts from law-enforcement agencies and the tobacco industry alike, illicit trade remains an issue in many parts of the world. Take the EU for example, where, in 2021, illicit trade increased by an estimated 3.9 percent—or 1.3 billion cigarettes—according to a PMI-commissioned report by KPMG. In total, according to this report, 35.5 billion illicit cigarettes were consumed across the region in one year.
Adult smokers of lower socioeconomic groups—who have the least resources and access to social services and security—often have the greatest exposure to illicit cigarettes. This is an issue of social justice.
In France, which represented the largest EU market for the illicit tobacco trade, illicit cigarettes comprised 29 percent of total cigarette consumption in this country in 2021, a significant growth from 13 percent in 2017. I find this explosion of the black market extremely worrying, particularly if you consider that 44 percent of unemployed people in France are smokers. A booming cigarette black market means that many of these adults will continue to smoke illegal cigarettes instead of quitting, or if they don't quit, many will continue smoking instead of switching to scientifically validated better alternatives to cigarettes.
I want to be perfectly clear: The best choice any smoker can make is to quit tobacco and nicotine altogether. However, adult smokers who don't quit should be encouraged to switch to a better product. Illicit trade has the opposite effect, curtailing the opportunities to improve public health.
Ensuring innovation works for all
Several factors impact access to innovation, including awareness, affordability, and acceptability. To reap the benefits of any innovation, you must know it exists, be able to afford it, and understand how it might affect your life.
Illicit trade adds another obstacle to positive change, particularly for the more financially vulnerable in society. Adult smokers of lower socioeconomic groups—who have the least resources and access to social services and security—often have the greatest exposure to illicit cigarettes. This is an issue of social justice.
To address it, we need on the one hand to have the right regulatory frameworks to ensure all adult smokers who don't quit have access to better alternatives to continued smoking, and can afford them. On the other hand, we need an increased focus on awareness and education about illicit products. Adult smokers should understand the consequences of buying unlawful, smuggled, or counterfeit tobacco or nicotine products. It is only by giving them accurate and appropriate information that we can encourage them to make better choices.
To learn more about Gregoire's views on illicit trade, watch his three-part video series below:

Knowledge is power: Why adult smokers should have access to information about better alternatives
Watch video

Policies should be made in the best interests of the millions of adult smokers who don't quit
Watch video
Together, we can make a difference
The illicit tobacco trade is not a petty or victimless crime. It undermines public health. For governments, the revenue loss amounts to billions―billions that could be spent on public services and infrastructure. Illicit tobacco also encourages organized crime and corruption. Criminal networks use the profits from counterfeit cigarettes to fund other serious criminal activities, such as human trafficking, drug trafficking, and even terrorism. 
We cannot successfully address this issue unless we can work together with other partners, whether in government or the private sector.
At PMI, we collaborate with law-enforcement agencies and other organizations all over the world to root out and shut down illegal activities, including counterfeiting and smuggling operations. And we continue to support relevant regulations such as the FCTC Protocol to Eliminate Illicit Trade in Tobacco Products and the EU Tobacco Products Directives' tracking-and-tracing provisions.
I remain optimistic. It is reassuring to see that some countries with a history of cigarette trafficking, such as in eastern and central Europe, have seen a steady reduction as they have embraced less-harmful alternatives to cigarettes, coupled with effective enforcement of the rule of law. There is no reason why other regions of the world, for example in Asia and Latin America, could not follow the same path.
Governments have a vital role to play. They define the regulation, taxation, and law-enforcement priorities. If they decide that the illicit trade in cigarettes is a petty crime, it will continue to grow. But if they recognize the dangers posed to society, they can make a real difference.
We therefore call on them to create policies that allow—and incentivize—adult smokers to access legal smoke-free products, in addition to prioritizing enforcement against illicit operators, so that people are not driven to the black market. This means focusing on law enforcement and education and awareness, and ensuring everyone has equitable access to innovative, smoke-free products. Making scientifically substantiated smoke-free products available for the millions of adult smokers who don't quit should be our shared top priority.