Frederic Patitucci, Chief People & Culture Officer at Philip Morris International, on the challenge of anticipating change, the importance of an inclusive culture, and creating teams shaped by a sense of belonging.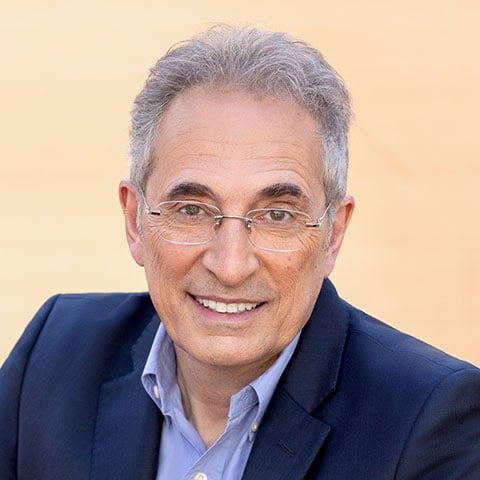 Written by
Frederic Patitucci, Chief People & Culture Officer at PMI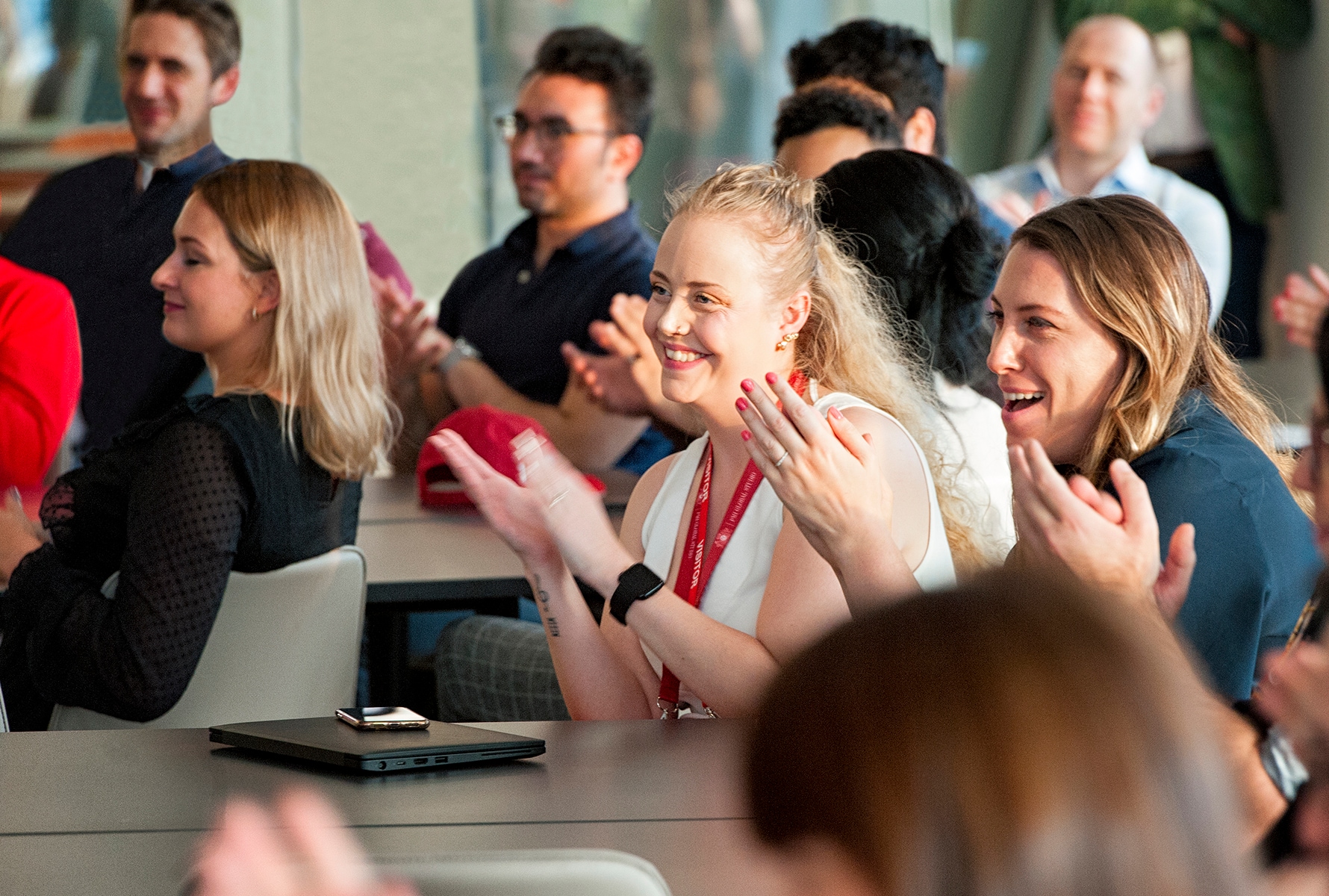 With a career at PMI spanning more than three decades, and with postings all over the globe, few have a better understanding of our organization and our people than Frederic Patitucci. In his role as PMI's Chief People & Culture Officer, Patitucci shares the top priorities for his team moving forward—and explains how they must be aligned to the needs of the business for us to succeed.
He also reveals a passion for inclusion and diversity—shaped by his upbringing in Morocco (he was raised by an immigrant family who had moved to the country from Italy) and subsequent far-reaching work experiences with PMI—and how they're both key to our successful transformation.
Frederic Patitucci, Chief People & Culture Officer at PMI
You're an experienced PMI leader. Tell us how your work at PMI has prepared you for the position of Chief People & Culture Officer?
I've been fortunate to have a career in human resources that spans many different areas of our business over the past three decades. I worked in markets like France, Romania, and Russia, and held regional roles in Eastern Europe, China, the Middle East, and Africa. I've also had positions as a business partner in a broad range of functions, including Operations, Smoke-Free Products, and Life Sciences and Product.
This diversity of roles has helped me learn about the business through different angles and perspectives. For any People & Culture (P&C) professional, the job can only start once you have understood your business and the organization you are serving. Equally important, the relationships I've built have helped me understand our people's experiences and expectations. And that process won't stop in my current role—I want to continue learning and building relationships across the company.
How important is the role of People & Culture in positioning PMI for success today—and in the future?
People are a critical, if not the most important, component of our success as a business. P&C is here to ensure our workforce is skilled, empowered, and confident to thrive in the evolving world of work—both today and tomorrow.
To successfully unlock the promise and potential in each individual, we are here to offer our employees clarity on the purpose of our company and what it takes to grow at PMI.
We also need to ensure our values, which are built on distinctive legacy, pride, trust, connection, and a sense of belonging, are translated into concrete behaviors. And we will do that by relying on the togetherness that makes PMI a highly effective and winning team.
Wellbeing, inclusion, and diversity are key focus areas for a modern workforce, but how crucial are they in supporting PMI's transformation?
Put simply, we cannot achieve our goals without our people. To successfully advance our mission and our transformation, we must foster an environment where our people can thrive and succeed. An inclusive culture that embraces diversity will also help us to better attract talent, improve business decision-making, drive innovation, foster consumer-centricity, and increase employee satisfaction—all essential in accelerating our transformation. My vision is to nourish a sense of togetherness and belongingness in our people, as well as championing the values and behaviors that have contributed to our success over the years.
You're French, grew up in Morocco, and have lived and worked in several different countries. How has your upbringing shaped your views on inclusion and diversity?
As a child and teenager growing up in Morocco, I was surrounded by a multicultural environment composed of many religions, ethnicities, and nationalities. I saw first-hand the benefits of encouraging and fostering a diverse and inclusive culture, and the working environments I've spent time in around the world have only reinforced that view for me. My experiences around the globe have shown me the power of collaboration, of having diverse and different views about our business and organizational challenges and the way they contribute to personal and professional success. I am a firm believer in finding opportunities to bring people together, working as one team.
This is a period of extraordinary change, both within PMI and for society as whole. How important is it that the company is at the forefront of change?
The pace of change can be dramatic, but our leadership has the energy and vision to be the change that creates progress toward a smoke-free future.
At PMI, we have been simultaneously disrupting our business model and leading our industry into uncharted territory for many years now. Innovation sits at the core of that transformation. That's why it's essential that we continue to embrace change and empower our teams to explore new ideas, innovate, and challenge the status quo. It very often starts by understanding the "why." Combining these elements will help us foster creativity, mitigate risk, accept our mistakes, and retain and attract the best talent.
PMI is a very exciting and unique place to work. It can be challenging, overwhelming at times, but I always finish the day energized, with hope for a better future.
Our vision of a smoke-free future remains our anchor point and our priorities in P&C must be—and will be—aligned with the needs of the business.
What do the next five years—and beyond—hold for both PMI and the industry?
Hugely exciting times. There is so much for us to do, but I'm still amazed by the sheer talent, kindness, and drive of our people, so watch this space.
One key target is for smoke-free products to account for more than 50 percent of our total net revenues by 2025 and we're well on course for that. To achieve that, we have been through multiple changes, including the acquisition of Swedish Match, the preparation to scale our business in the U.S., and a new regional structure. All of them require strong support from the P&C teams, from ensuring that we have the proper operating model to having a winning team culture that will set us up for continued success in these moments of fast-paced change. Further ahead, I hope that in 20 years' time most people won't remember that PMI used to sell cigarettes. We've already made huge strides toward achieving that goal with our progress in the smoke-free category.
How can you support the people of PMI during periods of change?
Promoting a psychologically safe workplace, an environment focused on lifelong learning and development, and shaping a collaborative culture are vital elements of my job, especially when change is happening so quickly and frequently. From a business based on combustible products, to scaling up our smoke-free products, to our health and wellbeing acquisitions, to instilling a consumer and employee-centric mindset, we have already achieved a great deal. But it's crucial that we take our people with us every step of the way.
Our vision of a smoke-free future remains our anchor point and our priorities in P&C must be—and will be—aligned with the needs of the business. We cannot succeed in this transformation without a motivated, inclusive workforce that understands the part they can play in delivering change.
You're passionate about PMI's journey and engaging the next generation of talent. How will you achieve that?
Part of it's about changing external perceptions of PMI, and fostering curiosity in our work and our mission. That's happening already and we will continue to invite open and honest conversations, sharing our progress. But, like everyone at PMI, I want to redouble the good work that's been done to accelerate the progress we've made, and for that, I want to express my gratitude to all PMI employees.
The way I see my mission is to create an environment that fosters a sense of togetherness, belongingness, and purpose, where our talent can thrive, learn, grow, and discover the endless opportunities our organization can provide them.