Enthusiast, man of purpose, start-up mentality—get to know PMI's Senior Vice President, People & Culture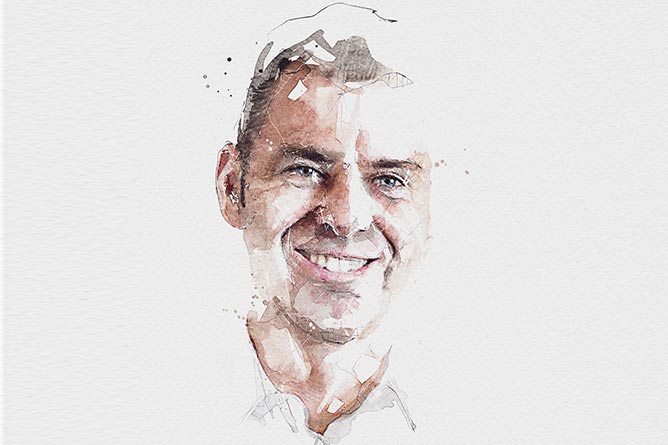 1. He is energized by the enthusiasm around him.
"There is a shared DNA among people who have bought into the PMI vision. Every day they come into the office ready to roll up their sleeves and work. As they see it, they are not just doing a job. They are doing something that will change the futures of people across the planet." The great challenge for PMI will be channeling all that positive energy towards a common goal.
2.
Charles has a startup mentality.

"We are not just moving from a tobacco manufacturer to a technology-based company, we are becoming a retailer. That is not a transformation. It is a startup." For Charles, that is going to be key to attracting the best talent. A company with a bold new vision is a highly attractive employer. "When you tell people that there is a day coming when smoking will end, they get inspired by that."
3.
He believes in the power of purpose.

"Our success as a company relies on the men and women who come to work every day with a passion to achieve and a willingness to learn, grow, and take on new challenges." Charles admits that he finds it both challenging and motivating to work for a company with such a strong sense of purpose. But he believes that it is that very sense of purpose that will ensure the company has a successful future.
4. Charles is building a company of the future.
"For years, it was difficult to attract people, because we were a tobacco company. But since we first communicated our vision of a smoke-free future in 2016, we have created a massive momentum. People who would never have considered working for us have responded positively to that vision." He accepts that getting the right people means combining traditional recruiting methods with the right communication. "We need to explain very carefully why we are doing what we are doing—and how we mean to make it happen."
5. He is determined to see off the doubters.
"We need to recognize the existence of doubt and understand that building a smoke-free future will be an enormous challenge. Companies with a long history have often found it hard to embrace fundamental change. But our great strength is that we are one company, one organization, able to move forward together."
6. Charles sees people as the best guarantor of success.
"Companies don't transform themselves. People do it. And my job at PMI is to protect and enhance the working environment—which basically means protecting people." Inevitably, there will be major changes on the production line and in the R & D department. But Charles is confident that anything is possible under a dynamic leadership and with a willingness to embrace change. "You cannot ask a company to change unless you lead by example from the top."