Our Transformation
PMI announces ambition to become a more than two-thirds majority smoke-free company by 2030
28 Sep 2023
·
4 min read
At our 2023 Investor Day, PMI's leaders outline the company's forward-focused business strategies and ambitions, aimed at building on our smoke-free success to date and accelerating the end of cigarettes.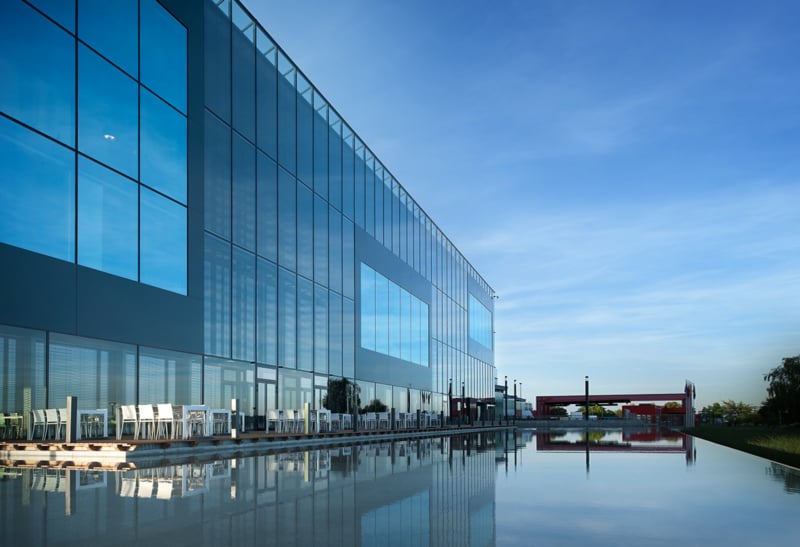 Philip Morris International (PMI) announced an updated ambition at its 2023 Investor Day for more than two-thirds of the company's total net revenues to come from smoke-free products by 2030.
"We have made significant and unparalleled progress on our smoke-free transformation, developing a more sustainable growth model while making important contributions to tobacco harm reduction, as more adult smokers switch to our smoke-free products and leave cigarettes behind," said Jacek Olczak, Chief Executive Officer.
"By 2030, our ambition is to be a substantially smoke-free company, with over two-thirds of our total net revenues coming from smoke-free products. We see a realistic path to becoming a smoke-free company over time, and this will be achieved market-by-market—as we are already demonstrating today."
Untapped opportunities for sustainable growth
Since announcing our commitment to a smoke-free future in 2016, we have made significant progress toward replacing cigarettes with better alternatives for those adults who would otherwise continue to smoke.
Our new ambition to become a substantially smoke-free company by 2030 is a sign of our intent.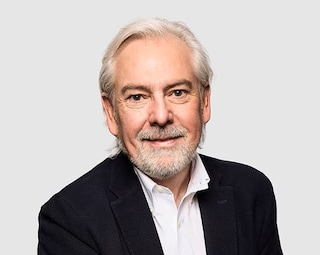 Jacek Olczak, Chief Executive Officer, PMI
And Mr. Olczak highlighted to investors the opportunities that lie ahead to drive an increasingly sustainable business, providing superior growth and returns to shareholders over time.
These included significant further market potential for smoke-free products and the untapped opportunities in the U.S. with our heated tobacco and nicotine pouch products.
Others must step up to end cigarettes
However, in many countries, adult smokers are still being denied access to smoke-free products—and accurate information about them.
Mr. Olczak appealed to regulators in these markets to understand the science behind smoke-free products and the critical role they could play in helping adult smokers who don't quit leave cigarettes behind for good.
Only then will society be able to consign cigarettes to museums and reap the potential public health benefits that could be delivered by a smoke-free future.
This article is a summary of certain information included in the September 28, 2023, Investor Day, and should be read in conjunction with, and is qualified in its entirety by, the Philip Morris International Inc. Investor Day materials dated September 28, 2023, available on pmi.com. Key terms, definitions, and explanatory notes are set forth in the materials referenced above.
Aspirational targets do not constitute financial projections.
Forward-Looking and Cautionary Statements
This article contains projections of future results and goals and other forward-looking statements, including statements regarding business and regulatory plans, expectations, opportunities, ambitions, targets, and strategies. These forward-looking statements and anticipated results reflect the current views and assumptions of management and are inherently subject to significant risks, uncertainties and inaccurate assumptions. In the event that risks or uncertainties materialize, or underlying assumptions prove inaccurate, actual results could vary materially from those contained in such forward-looking statements. Pursuant to the "safe harbor" provisions of the Private Securities Litigation Reform Act of 1995, PMI is identifying important factors that, individually or in the aggregate, could cause actual results and outcomes to differ materially from those contained in any forward-looking statements made by PMI.
PMI's business risks include: excise tax increases and discriminatory tax structures; increasing marketing and regulatory restrictions that could reduce our competitiveness, eliminate our ability to communicate with adult consumers, or ban certain of our products in certain markets or countries; health concerns relating to the use of tobacco and other nicotine-containing products and exposure to environmental tobacco smoke; litigation related to tobacco use and intellectual property; intense competition; the effects of global and individual country economic, regulatory and political developments, natural disasters and conflicts; the impact and consequences of Russia's invasion of Ukraine; changes in adult smoker behavior; the impact of COVID-19 on PMI's business; lost revenues as a result of counterfeiting, contraband and cross-border purchases; governmental investigations; unfavorable currency exchange rates and currency devaluations, and limitations on the ability to repatriate funds; adverse changes in applicable corporate tax laws; adverse changes in the cost, availability, and quality of tobacco and other agricultural products and raw materials, as well as components and materials for our electronic devices; and the integrity of its information systems and effectiveness of its data privacy policies. PMI's future profitability may also be adversely affected should it be unsuccessful in its attempts to produce and commercialize reduced-risk products or if regulation or taxation do not differentiate between such products and cigarettes; if it is unable to successfully introduce new products, promote brand equity, enter new markets or improve its margins through increased prices and productivity gains; if it is unable to expand its brand portfolio internally or through acquisitions and the development of strategic business relationships; if it is unable to attract and retain the best global talent, including women or diverse candidates; or if it is unable to successfully integrate and realize the expected benefits from recent transactions and acquisitions. Future results are also subject to the lower predictability of our reduced-risk product category's performance.
PMI is further subject to other risks detailed from time to time in its publicly filed documents, including PMI's Annual Report on Form 10-K for the fourth quarter and year ended December 31, 2022, and Quarterly Report on Form 10-Q for the second quarter ended June 30, 2023. PMI cautions that the foregoing list of important factors is not a complete discussion of all potential risks and uncertainties. PMI does not undertake to update any forward-looking statement that it may make from time to time, except in the normal course of its public disclosure obligations.