Smoke-free products in Japan and the U.K. help accelerate a decline in smoking rates—beyond that of Australia, where they are prescription-only
23 May 2023
In 2013, Japan and the U.K. had higher smoking rates than Australia—but that dramatically changed over the course of six years.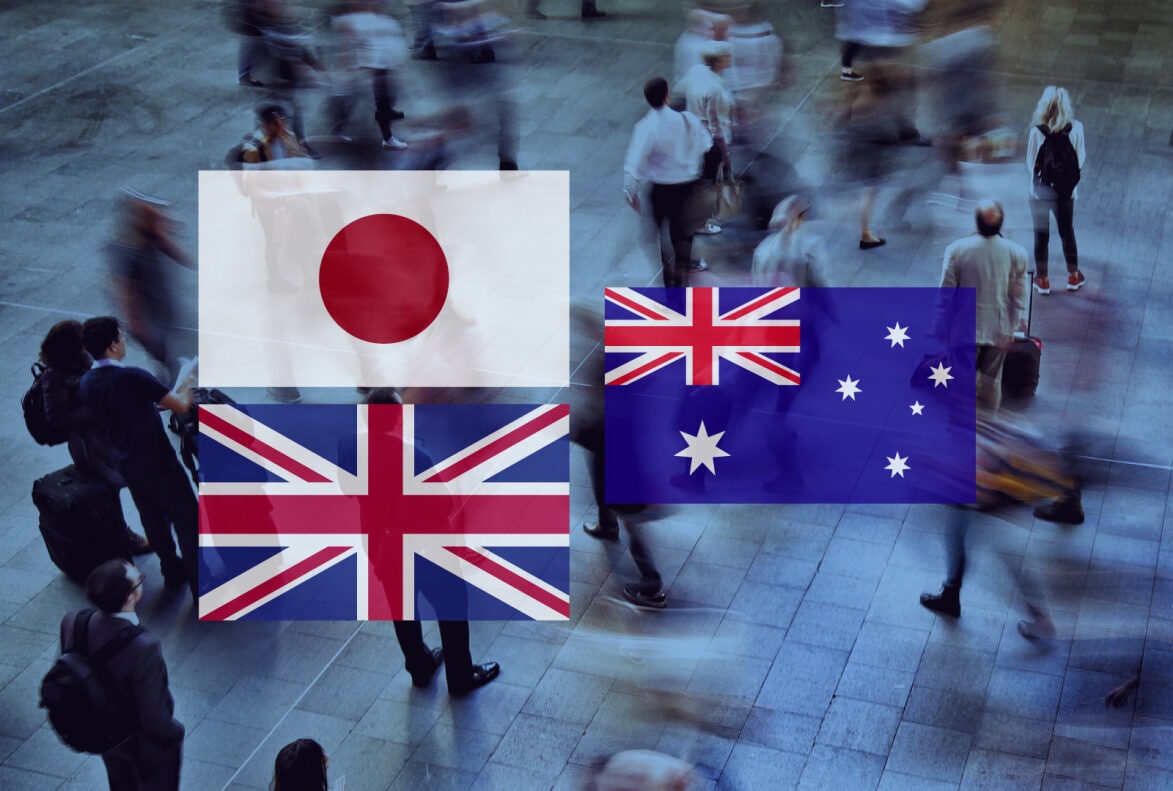 Public health data show that, in 2000, 51 percent of men and 32 percent of all adults in Japan smoked cigarettes.1
For several years, cigarette sales in Japan had been experiencing a slow and steady decline. That changed in 2017, the year heated tobacco products became established in the market.
From that year on, the data began to show an unprecedented decline in cigarette sales—five times faster than before. A 2019 independent study by researchers working for the American Cancer Society concluded that the introduction of heated tobacco products "likely reduced cigarette sales in Japan."2
Meanwhile, the U.K.'s progressive adoption of a range of smoke-free products in its efforts to help adult smokers abandon cigarettes has coincided with a notable decline in smoking prevalence in the country.
The graph above shows that the number of smokers aged 18-plus in the U.K., which is aiming to become smoke-free by 2030, decreased by 25 percent in just six years.3
A separate study over the same time frame saw daily or regular smokers aged 20-plus in Japan drop around 32 percent.4
In stark contrast, Australia's smoking rate—among its 18-plus population—only decreased by 10 percent over the same period,5 and is now above the other two countries.
The key difference between the three nations? In Australia, smoke-free products are only available to help adults stop smoking via a doctor's prescription.6
Unlike cigarettes, these products are not legally available through retail channels, such as convenience stores and supermarkets.
The juxtaposition of data trends in Japan and the U.K. with those of Australia supports the notion that smoke-free alternatives can play a critical role in helping adults abandon cigarettes.
While overall effective, prevention and cessation strategies are not sufficient alone to accelerate progress at the level we see when smoke-free products are also made available to adults who smoke.
By augmenting traditional tobacco control measures with a recognition of the merits of tobacco harm reduction and the replication of the successes seen in countries such as Sweden, Japan, and the U.K., the World Health Organization and national policymakers can realistically work toward accelerating the delivery of a smoke-free future—and reap the public health benefits that a progressive, science-based approach could bring.