Voices of Change's top tips on getting the most out of home working.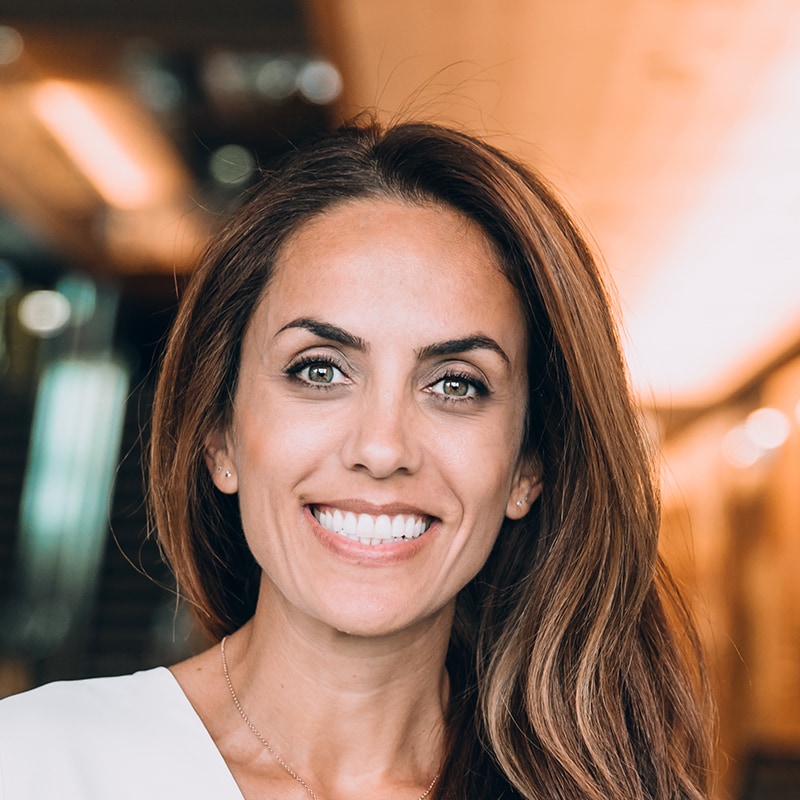 Written by
Andreia Fontes, Director S&PD and Leaf Tolling, PMI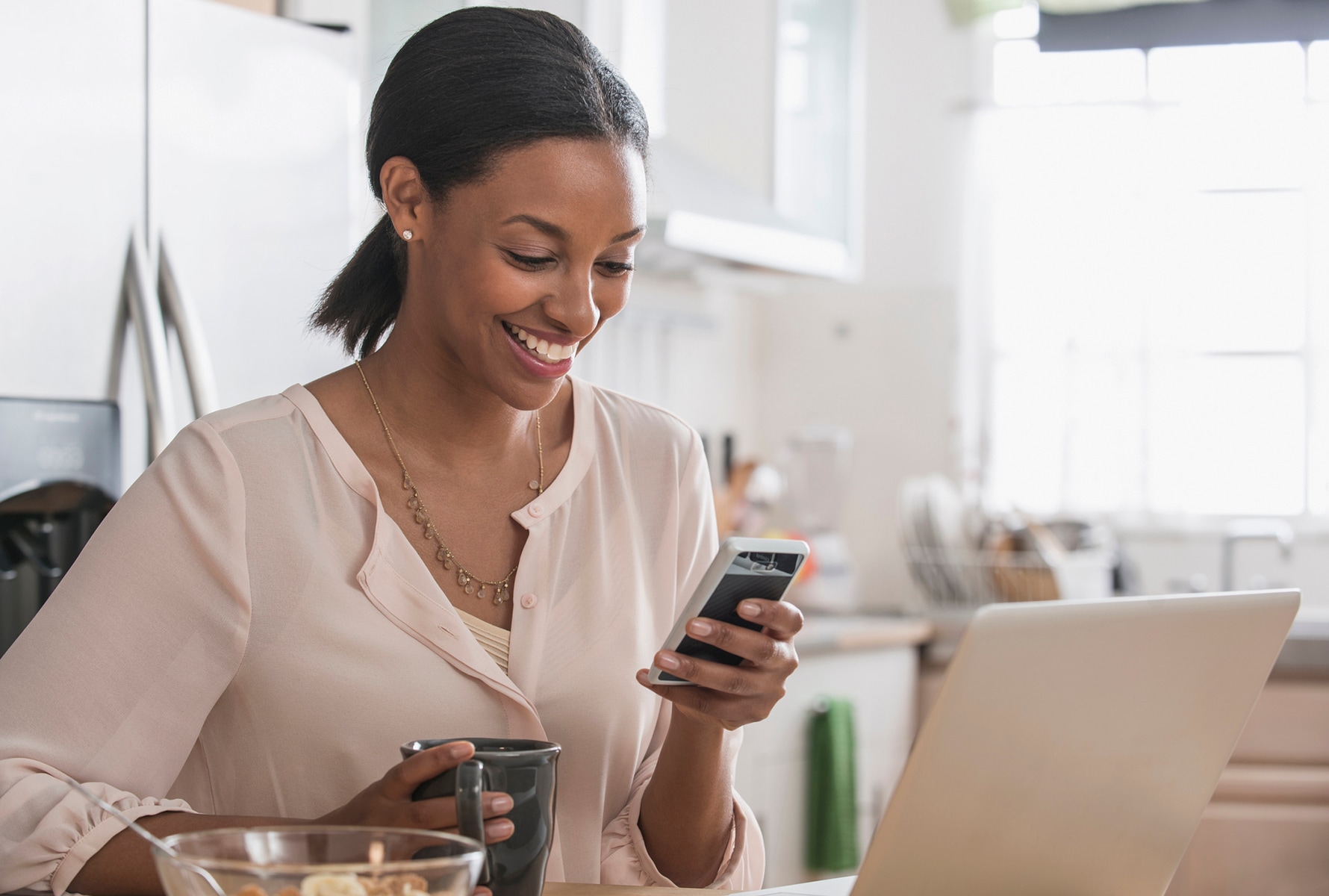 To strike the right work/life balance when working from home requires discipline and self-control. You don't want to fall into the trap of living to work, instead of working to live.
As many workers have found themselves based at home – at least for the foreseeable future, if not permanently – our Voices of Change leader Andreia Fontes, PMI's Director Printing & Converting, shares six tips on getting the most out of home-working.
---
1. Create a physical boundary between home and office
"We are all realizing that it's easy to work longer days at home. Lockdown restrictions are now being eased in Switzerland, where I live. But in the first few months, I found myself working into the evening, because the coronavirus meant our usual social activities weren't possible. That's why it's imperative to create boundaries, draw a daily line under work, and simply find time for 'you' to boost your emotional and mental wellbeing. Importantly, this directly improves work productivity.
"Try, if you can, to separate your work space from your living space. An early mistake I made during lockdown was setting up my workstation near the kitchen. Inevitably, this led me to log on while cooking or after hours. When I set up my working space elsewhere, I not only avoided the temptation to check in on work outside of hours, but was also more resilient to the lure of a cheeky snack."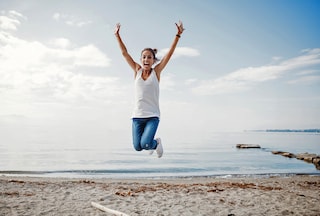 2. Don't succumb to the pressure of always feeling 'on'
"Working from home, many employees will pile pressure on themselves to be online all day. Some will even feel guilty about breaking for lunch. However, family needs, personal errands, and other day-to-day domestic distractions impact everyone's home-working day. You're not alone.
"Factors that could disrupt your working day should not be viewed as taboo – so make sure you communicate them with your manager or team. Managers should be flexible, trust employees to deliver, and recognize that the traditional 9–5 window no longer applies. By being open and sharing the new struggles you're dealing with, you'll be surprised with the empathy you'll receive from colleagues. After all, many will be experiencing the same challenges."
3. Be visible – but don't overcompensate
"While you're away from the office, you may have limited contact with some co-workers. In collaborative, cross-functional organizations such as mine, this makes it difficult to keep track of what everyone is doing. So, stay realistic about achieving goals by acknowledging delays or logistical complications, providing and requesting regular updates, and making your presence felt and thoughts known in meetings.
"You can even raise your hand to new projects, time-permitting. However, you do not need to overcompensate for your lack of presence in the office. Some people will have the urge to share everything they're doing. Remember, a manager's role is to set clear directions for key objectives – not overwhelm people with too much information."
It's important for your state-of-mind, focus and productivity to take regular breaks when you're working from home.
4. Get dressed for work
"Sales of pajamas and comfy clothing must have soared in recent months. For home workers, there's a real temptation to stay in your nightwear all day. However, this is often counterproductive. I start my day with a morning shower and get dressed for my remote working day. I find this lifts my mood and sets my mind to professional mode.
"For some, this means putting on the same business attire they'd wear to the office – depending on their role and nature of business. For others, something more casual works. Let's face it, while home working should rightly encourage people to present more authentic versions of themselves, few would be comfortable hosting a video call with stakeholders or clients in their dressing gown."
5. Take breaks
"It's important for your state-of-mind, focus and productivity to take regular breaks when you're working from home. When your domestic abode is also your office, there's a danger of allowing days to drift by without stepping foot outside. A proper break for lunch will rest your mind and gear you up for a productive afternoon.
"Take the opportunity to do a workout, or go for a walk. And if you don't go out at lunch, venture outside after work (assuming your country's lockdown rules allow it). It's not just good for your physical health (providing you stay socially distanced, of course), but also your mental health. So, squeeze in several breaks per day – even if just to stretch your legs and get some fresh air. It only takes five minutes and works wonders."
6. Minimize distractions (or, at least, learn how to work with them)
"There are different distractions to deal with when you're trying to concentrate in your home workspace. You may be sharing your home with family members and/or pets, so try to accept that some things are simply out of your control. This is important for peace of mind.
"But it's not only distractions within our households that we have to contend with. To resolve these issues, you may need to get a little creative. For instance, if you have noisy neighbors – but a good relationship with them – perhaps come to an agreement over scheduled quiet times. Alternatively, find some good background music or a soundscape to drown out their noise."
Philip Morris International is changing. To help us shape our future, we need the best talent to join us. Click here to see what job opportunities are available in your region.
Top photo posed by model. © Getty Images