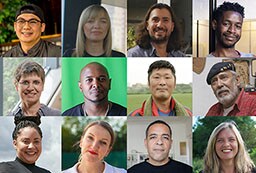 Choice is key to helping every adult smoker quit cigarettes
For society's vision of a smoke-free future to become a reality, we understand the imperative need to provide a diversity of better alternatives that meet the taste, usage, technology, and price preferences of all adult smokers who would otherwise continue to smoke.
What are smoke-free alternatives
Music starts
What are smoke-free alternatives?
Over the years, science and technology have enabled the development of alternatives that are a better choice for adults who would otherwise continue to smoke.
But what does that actually mean?
A smoker lights a cigarette, which causes it to start burning.
The burning of tobacco produces smoke.
This smoke contains more than 6,000 chemicals many of which are harmful or potentially harmful.
But what happens when you remove the burning?
The levels of harmful chemicals can be significantly reduced
Did you know that there are products that don't burn tobacco called smoke-free alternatives,
That while not risk-free and contain nicotine which is addictive, are a better choice for adults who would otherwise continue to smoke.
But what are these products and how do they work?
Smoke-free alternatives are based on different smoke-free technologies
For example, heated tobacco products, e-cigarettes, snus and nicotine pouches.
Heated tobacco products generate a nicotine-containing aerosol by heating tobacco to temperatures sufficient to release nicotine and flavors from the tobacco, but low enough to prevent the tobacco from burning.
E-cigarettes produce an aerosol by heating a liquid that contains flavorings and usually nicotine.
Snus contains of ground tobacco mixed with water, salt and flavoring agents. It can be loose or in small portion pouches. Its use does not involve burning or inhalation of an aerosol.
Tobacco-free nicotine-containing pouches are also designed for oral use, but do not contain tobacco.
There are many misconceptions about nicotine.
While addictive and not risk-free, it is not the main cause of smoking-related diseases.
Nicotine is one of the reasons that people smoke, along with taste and ritual.
In order for smokers to switch from cigarettes to smoke-free alternatives, these products need to contain nicotine.
It's clear that the best choice a smoker can make is to quit cigarettes and nicotine altogether, but those who don't, deserve access to these facts.
Philip Morris International logo is seen on screen.
Music ends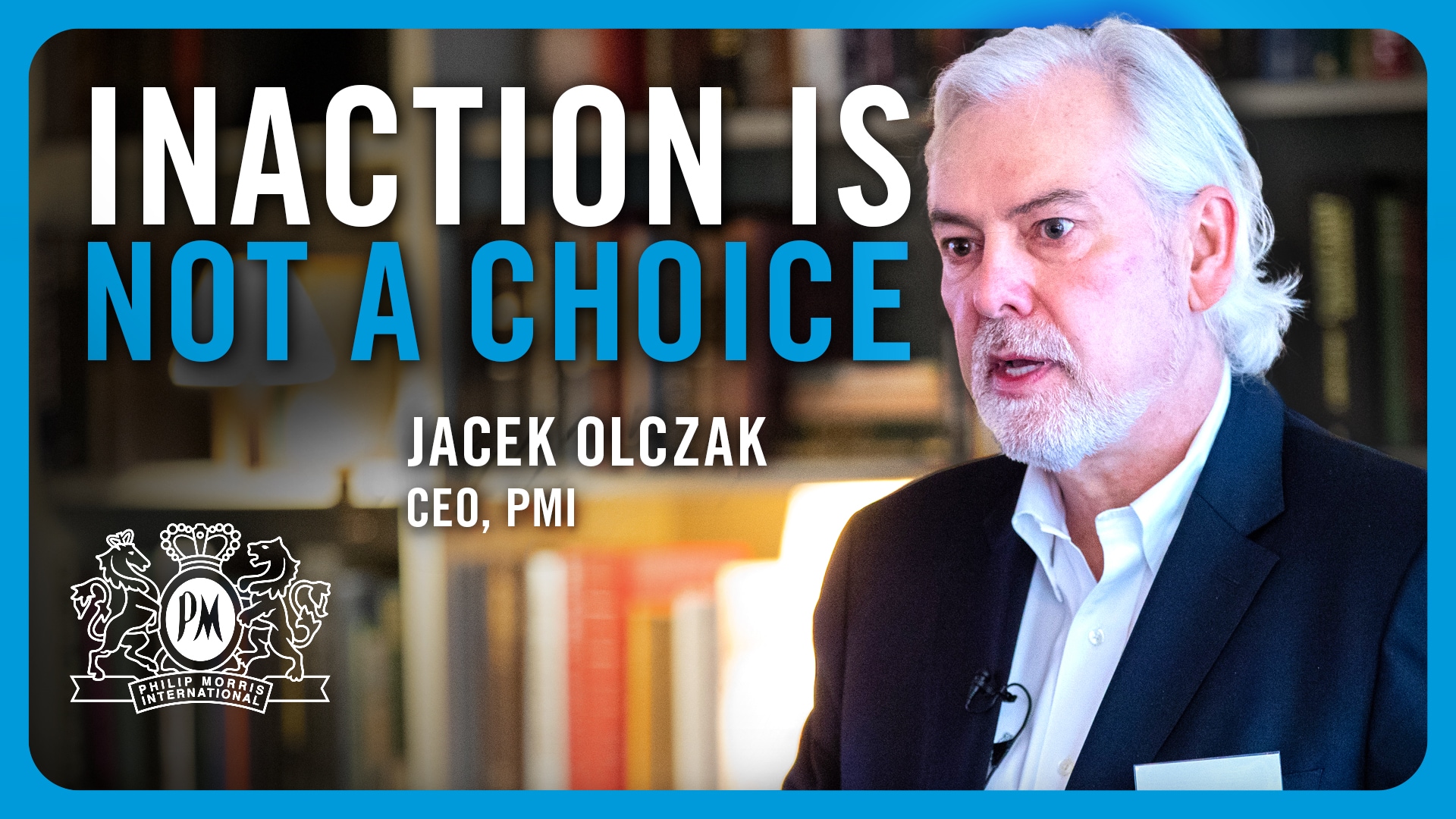 Inaction is not a choice
Jacek Olczak, CEO, of Philip Morris International speaks in a room.
Our mission is clear: to reduce smoking by replacing cigarettes with less harmful alternatives.
The cigarettes belong in museums.
Since 2016, my company has fully committed to moving away from cigarettes, the most harmful form of nicotine consumption. We have invested more than 10.5 billion U.S. dollars in developing and commercializing smoke-free products—which today account for nearly 35 percent of our total net revenues.
Frustratingly, our ability to make further progress is being blocked by those who are blindly guided by a desire to see an end to the industry rather than an end to cigarettes and this is very frustrating.
This, together with an overreliance on the so-called precautionary principle—which some interpret as "better not to do anything until we know everything"—results in government inaction and more of the same.
Today's environment and rhetoric make it easier for governments and regulators to do nothing on smoke-free alternatives. It's perceived as safer for political careers to abstain from the debate completely rather than be seen as siding with us.
But, in the end, this is just prolonging the life of cigarettes and risks shortening the lives of those who use them.
For smokers today, inaction is not a neutral position. It is a choice with real-world outcomes.
We are entering what Churchill called "a period of consequences."
It is no longer a case of if these smoke-free alternatives are better than cigarette smoking;
it is a case of by how much they are better.
Watch the full speech on our YouTube channel.
Rethink Disruption: The impact of inaction
Philip Morris International logo is seen on screen.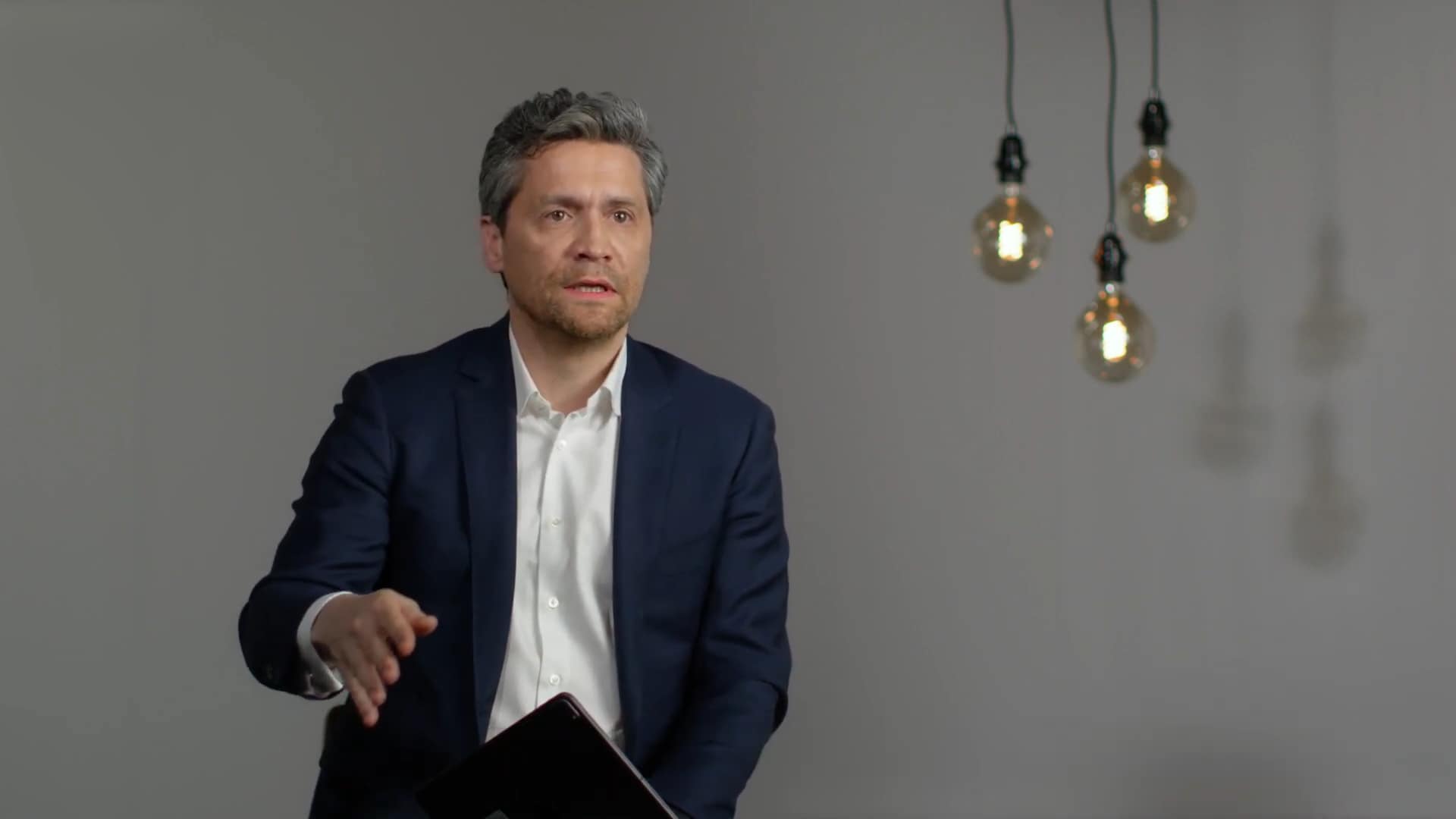 How to end cigarette use for good
Gregoire Verdeaux, Senior Vice President, External Affairs, at Philip Morris International, speaks to camera:
You have to start with the people.
Relaxed instrumental music plays
There are still over 1bn smokers in the world
Traditional anti-smoking policies alone aren't working
Gregoire Verdeaux continues speaking:
It's decades and decades of a very traditional policy, which is to tell the people, of course, that they shouldn't start smoking cigarettes and when they have started, that they should try to quit. But then taxing them until they quit, which we know by and large, doesn't work.
By adopting risk-proportionate regulation, governments can encourage adult smokers who don't quit…
…to switch to scientifically substantiated better alternatives and leave cigarettes behind for good.
Gregoire Verdeaux: It's about how to make sure that adult smokers can actually access a less harmful product.
And thankfully, this is what a number of regulators have started to acknowledge that smoke free products are a lot less harmful than cigarettes.
If you compare better alternatives to cigarettes to clean air, then you will realise that yes, they are not risk free compared to clean air, but if you compare them to what they should be compared with, which is cigarettes, then you realise that without a doubt they are less harmful.
So, if you stop looking at things from the traditional tobacco control policy, the prevention, the cessation, the taxation, but also in complement say, well, if none of the above has worked, which frankly is the case for the past 40 years, what can we do?
And then this is where you realise that the smoker needs to be able to access the product, needs to be able to know about the product, this product has to be affordable and it has to provide the experience that will help the smoker to switch away from cigarettes exclusively, irreversibly.
It is very doable to get rid of cigarettes the moment that you have a tobacco harm reduction approach and thankfully a number of regulators, the most advanced ones have started to recognise that.
Smoke-free products are not risk-free and provide nicotine, which is addictive, but they are a better choice for adults than continued smoking.
Quitting tobacco and nicotine completely is the best choice.
Philip Morris International's logo is seen on screen.
Delivering a better, smoke-free future.
Music ends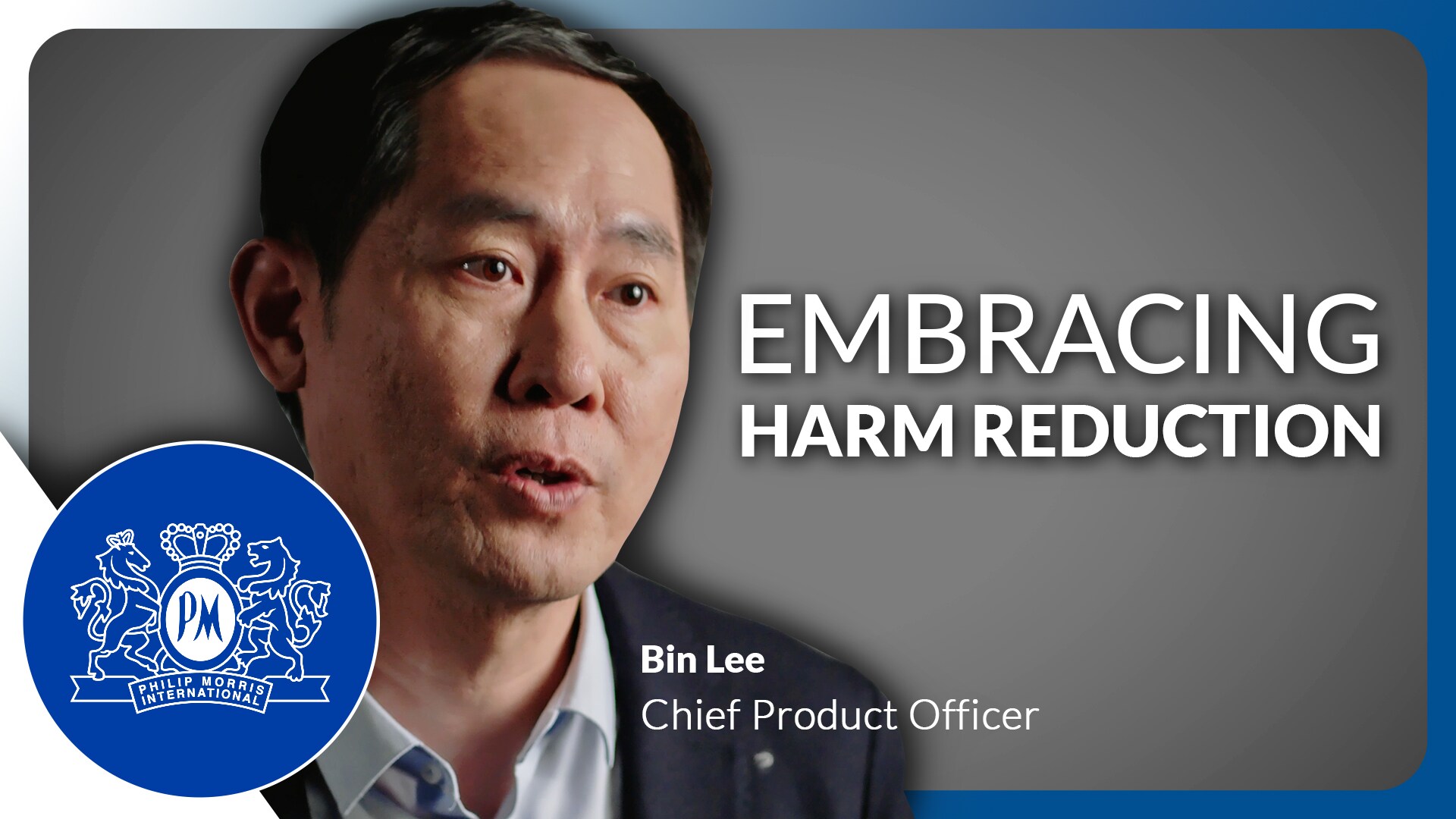 PMI's smoke-free progress in numbers
In 2016, we announced our commitment to delivering a smoke-free future. Chart our smoke-free success with these key figures from our latest results.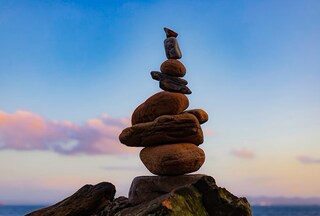 A balanced approach to regulation can end cigarette use
By adopting risk-proportionate regulation of smoke-free products, governments will encourage those adult smokers who don't quit to switch to scientifically substantiated better alternatives—and leave cigarettes behind for good.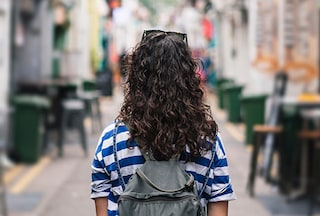 Our commitment to preventing youth use of our smoke-free products
To achieve PMI's vision of a smoke-free future, it is imperative that our smoke-free products are only used by adults who would otherwise continue to smoke—and no one else. Here is what we are doing to prevent unintended use by minors.