Our progress in 2020.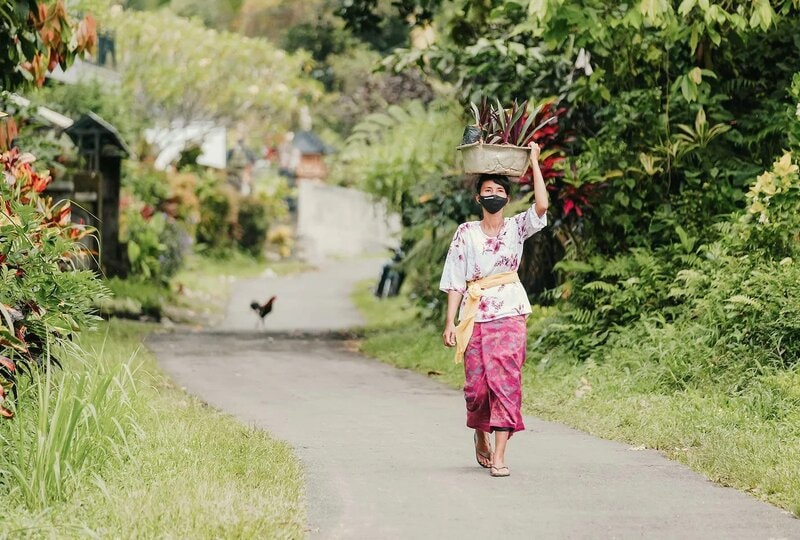 Biodiversity is not a stand-alone topic; its conservation is an inherent element of many of our environmental programs. Across all the land areas in which we operate, we consider the surrounding ecosystem with the goal of minimizing our impact. We put strong measures in place, for example, to lower our CO2 emissions, prevent deforestation, and guarantee sustainable water stewardship. These practices also help to protect and restore biodiversity.
Conservation through forest protection
Deforestation can lead to a loss of biodiversity by eliminating the habitat of plants and animals. Its prevention, therefore, remains a strong focus, especially in regard to old-growth forests. In 2020, we continued to work toward our goal of preventing deforestation in our tobacco and other supply chains; for example, through switching to sustainable curing fuels such as wood-based biomass and firewood for tobacco curing. This program helps natural forests maintain their functions and services. Find out more about how we protect forests.
Protection through integrated pest management

Our Good Agricultural Practices (GAP) and integrated pest management (IPM) practices aim to protect both the environment and farmers' health and safety. Improving crop productivity creates value for farmers and for PMI. Using less surface area to grow the same amount of tobacco crop frees up land for food crops, other income-generating activities, and, potentially, biodiversity conservation habitats.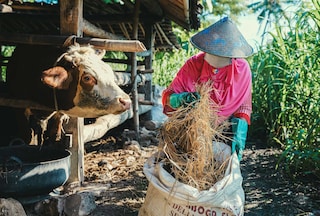 In this chapter
Conservation through forest protection
Protection through integrated pest management
Formalizing our biodiversity strategy  
Stakeholder engagement
Next steps

Under our IPM, pests and diseases are controlled by a set of cultivation practices that include, as a last resort, the correct and safe application of crop protection agents (CPAs). These practices promote healthy crops and safeguard biodiversity on the farm and in the local area. We have implemented IPM plans in all of our main tobacco-sourcing areas and provide toolkits that help communities identify and implement appropriate protection practices. In certain areas, we have developed models that can predict outbreaks of particular pests and diseases, helping farmers to understand when the use of CPAs is strictly necessary.
Furthermore, we have started to proactively promote the use of biological compounds instead of chemical CPAs and are exploring the use of beneficial insects as natural enemies. As an example, in Brazil we have introduced a minuscule pirate bug, Orius insidiosus, a predator insect capable of controlling some tobacco pests, thereby reducing the need for pesticides.
100%

Proportion of tobacco purchased without detection of residues attributable to the use of WHO Toxicity Class I crop protection agents

97%

Proportion of tobacco purchased without detection of residues attributable to the use of HHPs, as defined by FAO and WHO guidelines in 2016
Across our supply chain, PMI prohibits the use of CPAs classified by the World Health Organization (WHO) as Toxicity Class I and permits those in Class II in well-justified cases only. Our target is to eliminate the purchase of tobacco that contains residues indicating the use of highly hazardous pesticides (HHPs) by crop year 2020 (on which we will report in 2021). Based on the more than 60 percent of our 2020 crop tobacco received to date, we are confident we are on track to achieve that target. We will communicate on progress in our next report.

Crop productivity also depends on healthy soil. To prevent soil erosion and reduce the need for fertilizers, we actively promote crop rotation by our farmers. We are also seeking to improve the use of fertilizers, which release emissions that contribute to our carbon footprint and affect biodiversity. To minimize their negative impact, we are choosing fertilizers with a lower emission factor and finding more efficient ways to apply them, such as through drip irrigation systems that distribute fertilizer in smaller quantities and directly to the plants' root systems. These measures will have positive spillover effects on biodiversity.

We ensure that field technicians and farmers are trained in integrated pest management and support the development of tools to facilitate this task.

Formalizing our biodiversity strategy
To formalize our approach to biodiversity, we devoted much of 2020 to defining and mapping out a biodiversity strategy. We also sought to determine the most relevant biodiversity indicators and targets for our business.
We are conscious of the importance of aligning our strategy with universally accepted criteria. The UN had intended 2020 to be the year of biodiversity, marked by several defining conferences and milestones. The year was meant to culminate in China in October 2020 with the 196 parties to the Convention on Biological Diversity (CBD) negotiating a global framework to safeguard biodiversity. This framework—considered the equivalent for nature of what the Paris Agreement is for climate—is expected to guide international action on biodiversity until 2050, with ambitious targets to protect and restore nature. While this meeting had to be postponed until October 2021 due to the COVID-19 pandemic, we did participate in the business consultation process at the end of 2020.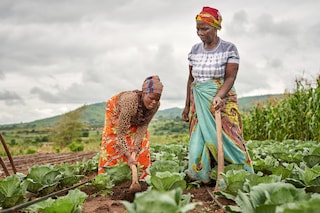 Stakeholder engagement

In 2020, we started working with other companies on the Biodiversity & Industry platform of CSR Europe, the leading European business network for corporate sustainability and responsibility, to help create a common framework for the integration of biodiversity into company decision-making processes. We also continued our long-standing collaborations and exchanges with the World Business Council for Sustainable Development (WBCSD) and the International Union for Conservation of Nature (IUCN), including participation in the Nature Action project with other WBCSD member companies and in the IUCN-guided Swiss Business for Nature (SB4N) initiative for Swiss-based companies.
We continued to support biodiversity initiatives that create a net-positive impact and help conserve and restore the natural ecosystems around the tobacco farms from which we source. Community participation is at the heart of many such initiatives, with local people taking shared responsibility for the projects' planning and success. Due to the COVID-19 pandemic, we were unable to implement certain planned projects, including a pilot on permaculture. Fortunately, other projects—such as our collaboration with the Brazilian Agricultural Research Corporation (Embrapa)—were little affected by pandemic-related restrictions. The Embrapa collaboration aims to improve biodiversity management in tobacco farming by training smallholder farmers at their properties. In Indonesia, in line with the local regulation, we set up waste banks to prevent environmental pollution caused by waste. Farmers who turn in their empty CPA containers at the waste banks receive a small financial compensation for each kilogram of plastic waste collected. As this pilot has proven highly effective, we plan to expand it to Pakistan and the Philippines, if regulations allow.
In September 2020, we became signatories to the Business for Nature's Call to Action, to support the call on governments to adopt policies now to reverse nature loss in this decade. We also participated in the business consultation on the CBD Post-2020 Global Biodiversity Framework, expected to be adopted at COP15 in Kunming, China in 2021. The Framework is the equivalent of the Paris Agreement—but for nature—and it is intended to include goals, targets, and policy directions for our global society over the next three decades that will lead the way to achieve the CBD 2050 vision of "Living in Harmony with Nature."
Next steps
In alignment with the CBD, and international organizations, we plan to have a full set of targets and actionable milestones in place by the end of 2021. We look forward to leveraging the data and experience we have acquired through our biodiversity initiatives in our tobacco leaf supply chain over the past several years, particularly in Argentina, Brazil, and Europe.

This online content about our Integrated Report should be read in conjunction with PMI's 2020 Integrated Report. The information and data presented here cover the 2020 calendar year or reflect status at December 31, 2020, worldwide, unless otherwise indicated. Where not specified, data come from PMI estimates. Please also refer to 'About this report' on page 3 of the 2020 Integrated Report for more information. Aspirational targets and goals do not constitute financial projections, and achievement of future results is subject to risks, uncertainties and inaccurate assumptions, as outlined in our forward-looking and cautionary statements on page 145. In the 2020 Integrated Report and in related communications, the terms "materiality," "material," and similar terms, when used in the context of economic, environmental, and social topics, are defined in the referenced sustainability standards and are not meant to correspond to the concept of materiality under the U.S. securities laws and/or disclosures required by the U.S. Securities and Exchange Commission.