Our progress in 2020.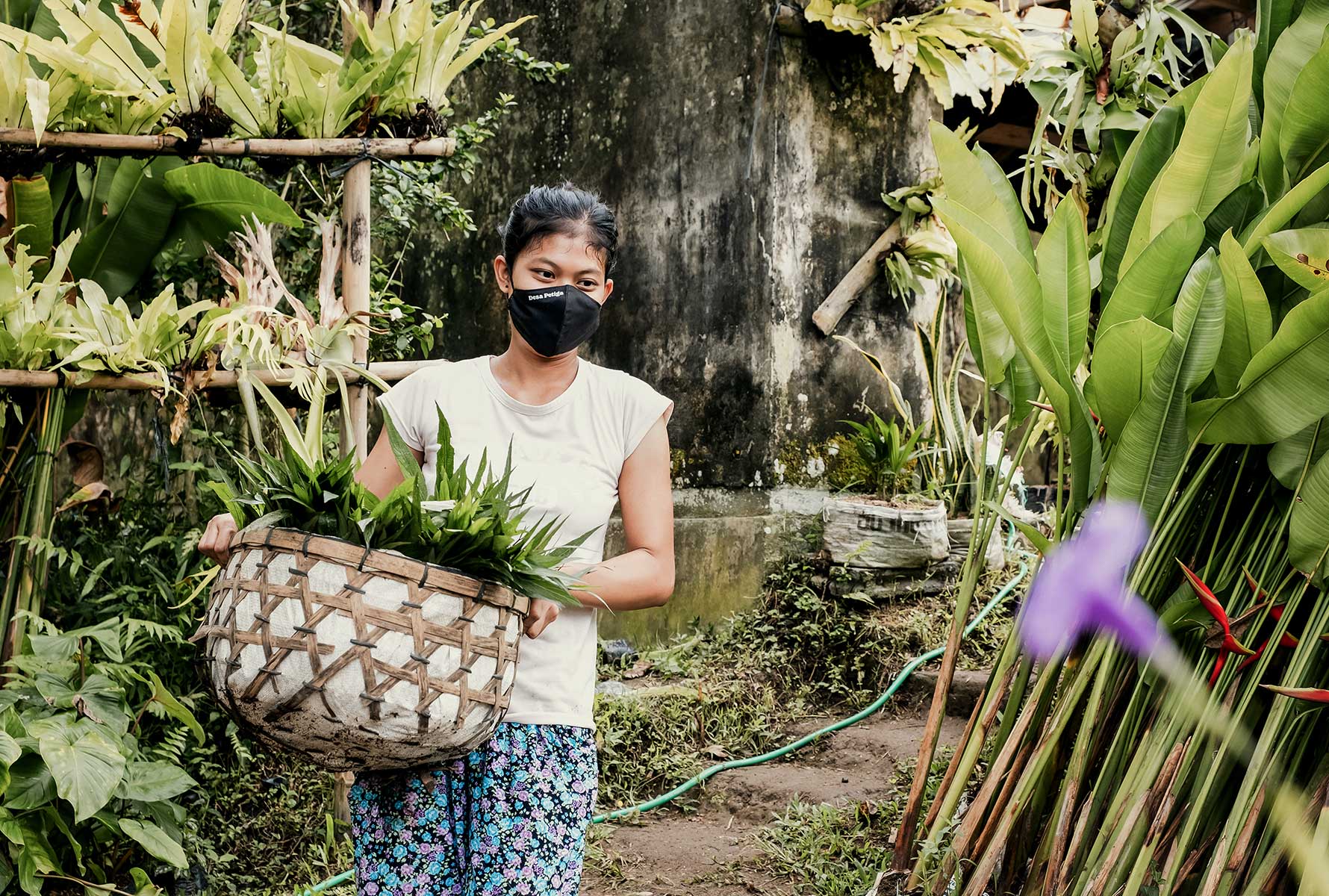 To better understand how the sum of our actions as a company impacts forests, we further consolidated our approach to deforestation in 2020. We integrated it deeper into our overall climate protection strategy, creating a nexus between our efforts to protect the global climate, forests, and biodiversity. You can read more about our strategies on climate protection and biodiversity. We strengthened existing efforts in areas where we were already advanced—such as using spatial data to determine risk levels and plan for mitigation action—and expanded our focus on areas outside of our tobacco supply chain. This included creating synergies by better aligning our Leaf and Procurement functions—for instance, by designing and implementing shared criteria and measurements on forest protection such as a harmonized database of protected areas by the International Union for Conservation of Nature (IUCN).
Updating our Zero Deforestation Manifesto
PMI's Zero Deforestation Manifesto commits us to eliminating deforestation within our supply chain. In 2020, we updated our Manifesto to reflect the public's increased expectations and scrutiny of the private sector. The manifesto now includes a no-conversion policy for natural non-forest ecosystems (for example, peatland, savannah, and wetland) and the mandatory application of Free Prior Informed Consent (FPIC) when deciding on transformation projects that have an impact on local communities. Traceability requirements for medium- to high-risk forested areas now extend to the forest management unit, and we have aligned our forest-related definitions with those of the Accountability Framework initiative.
Throughout 2020, we engaged with our suppliers and external third parties, receiving valuable input from both civil society and companies operating in the forestry sector. Alongside the update, we produced implementation guidelines for our suppliers. Both documents were published in early 2021.

In this chapter
Updating our Zero Deforestation Manifesto
Improving our risk assessment
Protecting forests in our tobacco supply chain
Deforestation risks in pulp, paper, and other supply chains
Next steps

Forest conservation - topic overview
read more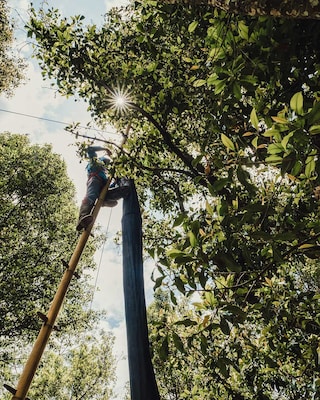 Protecting forests in our tobacco supply chain
Our annual risk assessments are moving us closer to our goal of being forest positive by 2025. Our efforts center on two strategies: We are increasing the use of traceable, sustainably sourced curing fuels and promoting the planting of "live barns" in Malawi and Mozambique.
In 2020, we achieved our target of 100 percent of flue-cured tobacco purchased without risk of deforestation of old-growth forest (2019: 97 percent). Our success was due to focused interventions in geographies where we still faced this risk, including Argentina and Pakistan. Our revised—and expanded—goal is zero net deforestation of natural managed forests by 2025.
Sustainable curing fuel in tobacco production
The curing process for Virginia tobacco takes place in barns heated by a variety of fuel sources, including firewood. To mitigate the risk of firewood collection contributing to deforestation, we are increasing the efficiency of curing barns to minimize the use of firewood. In addition to taking measures to reduce fuel use in the curing cycles of conventional barns, we are switching gradually to bulk barns, which are more efficient and require less firewood. An additional business benefit is improved tobacco quality as a result of better curing.
We use our Monitoring and Verification Framework for Sustainable Curing Fuels to systematically monitor the sustainability of all fuel types used in our tobacco supply chain. For firewood and other biomass fuel, we apply a risk mitigation plan aligned with the way it is sourced. Firewood may be obtained from a government concession, private firewood vendors, or farmer-owned woodlots. The framework provides an internal standard aligned with international best practices, and the results are verified by a third party. It requires a full chain of custody for suppliers classified as both tier 1 (those that supply PMI directly) and tier 2 (firewood and other biomass providers). In 2020, more than 20 suppliers of flue-cured tobacco were audited across all markets in which we source this tobacco type. Suppliers were audited remotely due to COVID-19-related restrictions; consequently, we required that they furnish documentation to support the sustainability performance they reported. By the end of the 2020 audit cycle, a total of 283 requests had been submitted by our auditor and addressed correctly by our suppliers.
We also use agriculture-derived fuel sources where they do not compete with food production or negatively affect food security. This, along with clear goals and active engagement with suppliers and their farmers, has helped us to achieve greater traceability and, in turn, prevent deforestation. Just over two-thirds of the tobacco leaf we purchased in 2020 (67 percent) was cured using renewable and traceable fuels (2019: 51 percent).
Between 2015 and 2020, across our global tobacco supply chain, the average amount of wood used for curing decreased from 5.69 kilograms to 3.66 kilograms per kilogram of cured tobacco, a reduction of 36 percent.
In 2020, we achieved the most significant progress in Pakistan, where the proportion of tobacco cured by sustainable firewood surged from around 9 percent to 100 percent. We collaborated with the Pakistan Forest Institute and a scientific partner to align how we source firewood in four districts of the country, adhering to both PMI's internal Monitoring and Verification Framework for Sustainable Curing Fuels and national laws. We applied allometric equations to estimate standing biomass and species-specific mean annual increments of growing stock and validated this information against the annual extraction from each district. In this way, we were able to prove that our share of firewood is in line with sustainable forest management. An external auditor and our consultant, South Pole, assessed and verified the positive results.
Live barns for tobacco curing
The Burley variety of tobacco we purchase from Malawi and Mozambique, among other countries, is air-cured. The curing barns are made of timber, which needs to be replaced regularly. As highlighted in our annual deforestation risk assessment, this places forests at risk. To avoid this, we promote the use of "live barns," which use living trees as curing poles and remain in place for many years.
During the 2020 crop year, we worked with our suppliers to plant around 7,200 live barns in Mozambique, reaching a cumulative total of over 260,000 live barns planted in that country since 2014. In 2021, we will continue to promote live barns and will develop a more thorough process for validating how many are already functioning and being used to cure Burley tobacco.
Meanwhile, in Malawi over 12,700 live barns were planted in 2020, contributing to a cumulative total of more than 104,200 since 2014.
From seedlings to live barns, PMI suppliers and farmers are working to ensure high rates of tree survival and growth. Our success depends on ongoing engagement with suppliers and farmers, brought to life through the on-the-ground facilitation of field technicians working with contracted farms.
Land-use change
We estimate that some 210,000 hectares of land are used to grow the tobacco we source. The surface forest areas used to produce wood for biomass and curing fuel represent, by our best estimate, an additional 25,000 hectares.
Risks associated with land-use change resulting from tobacco farming are not considered significant. More-productive tobacco seed varieties and other good agricultural practices implemented in line with PMI's GAP principles and standards help maximize yield per hectare, improve farmer income, and thus reduce pressure to expand crops into forests. Also, considering the global contraction of the amount of land needed to fulfill our crop requirements, our analysis shows no direct deforestation risk associated with our tobacco sourcing. A 2019 land-use-change study by Quantis confirmed this, and our analysis of farm areas in our supply chain shows a further decline in land use of around 20 percent in 2020 compared with 2019.
Reforestation
As part of our efforts to halt deforestation, we aim to enhance capital stocks of biodiversity and natural habitats by restoring hundreds of hectares of forest by 2025. Reforestation complements our sustainable-fuel initiatives to protect forests.
We require that our suppliers and farmers be self-sufficient in supplying wood for curing and construction. By 2025, we aim for them to grow more trees than they cut. We will also work with them on forest restoration, biodiversity, and natural habitats, focusing on ecologically valuable and sensitive land such as high conservation value (HCV) areas.
Tree planting requires careful management and is limited to marginal lands where the carbon stock and existing biodiversity assets, including the soil, can be enhanced. Since 2000, we have supported our contracted farmers and suppliers in planting more than 275 million trees of various species; in 2020 alone, we helped plant an additional 10 million trees. Fast-growing trees provide farmers with firewood, while others yield medicinal ingredients and fruit. Slower-growing species provide farmers with high-value hardwoods for additional income.
100%

Proportion of tobacco purchased cured at no risk of deforestation of primary and protected forests
67%

Proportion of flue-cured tobacco purchased cured with renewable sources
Deforestation risks in pulp, paper, and other supply chains
We regularly assess PMI's exposure to deforestation risk in our non-tobacco supply chains and engage with individual suppliers across the entire supply base. This allows us to refine our approach to biomass sourcing, raw materials traceability, certification and verification, and the use of recycled materials. We are investing in extensive supplier engagement- and capacity-building activities, which will be critical to successfully deploying our strategies.
In 2020, we updated our risk assessment for our board and paper supply chain with sustainability-related information and data for each supplier, using publicly available sources. We also updated our country assessment methodology and, after a detailed analysis, determined that the National Risk Assessments from the Forest Stewardship Council offer the most reliable data and other information with which to assess country-of-origin risk.
To achieve our zero deforestation goal, we increased our traceability requirements in 2020. We now require that suppliers submit more specific data, as well as information regarding the origin of materials used. The additional data helped us develop an improved methodology to assess our position versus our targets. This methodology will be validated in collaboration with our third-party consultant, South Pole.
We have shared our Responsible Sourcing Principles with all paper and pulp-based materials suppliers and are currently onboarding significant suppliers to our STEP supplier due diligence platform. Through our risk-based approach, we are making progress toward 100 percent transparency on supplier practices.
As we strengthen our approach to managing deforestation risks, we are expanding and intensifying our engagement processes. Further, we are implementing longer-term collaboration programs with suppliers of all key raw materials, such as board, paper, and acetate tow.
Next steps
Within the framework of our environmental strategy, we aim to maximize our positive impact by promoting projects in line with our Zero Deforestation Manifesto and Commitments. In particular, nature-based solutions (NBS) provide the right conditions for aligning with our zero net target and—where conditions allow—achieving forest-positive conditions.
In 2020, we started to pilot the accounting for positive impact in three select markets (Brazil, Mozambique, and the Philippines) where we know that proactive forest stewardship is of great importance. For 2021, we want to progress further in the approach by piloting full implementation of NBS following criteria and progress tracking from recognized stakeholders operating in the space of environmental accounting inventories.
We will also enhance monitoring of our zero net deforestation ambitions, leveraging our existing and well-functioning renewable curing fuels monitoring framework. To leverage synergies and increase efficiency, we are examining a shared spatial deforestation risk assessment approach for Leaf and Procurement sustainability to further align data reporting and prioritization.
For our board and paper supply chains, we will continue to strengthen our zero deforestation risk monitoring framework by asking suppliers for more granular traceability information (going beyond the country level) to ensure wood does not come from risk areas and for information about monitoring systems and third-party verification already in place.

This online content about our Integrated Report should be read in conjunction with PMI's 2020 Integrated Report. The information and data presented here cover the 2020 calendar year or reflect status at December 31, 2020, worldwide, unless otherwise indicated. Where not specified, data come from PMI estimates. Please also refer to 'About this report' on page 3 of the 2020 Integrated Report for more information. Aspirational targets and goals do not constitute financial projections, and achievement of future results is subject to risks, uncertainties and inaccurate assumptions, as outlined in our forward-looking and cautionary statements on page 145. In the 2020 Integrated Report and in related communications, the terms "materiality," "material," and similar terms, when used in the context of economic, environmental, and social topics, are defined in the referenced sustainability standards and are not meant to correspond to the concept of materiality under the U.S. securities laws and/or disclosures required by the U.S. Securities and Exchange Commission.