Sustainability
Leading by example: PMI's Lithuania factory becomes the first to go carbon-neutral
10 Oct 2019
·
4 mins to read
The Klaipeda factory's carbon neutrality has been 10 years in the making. Now it's time for others to do the same.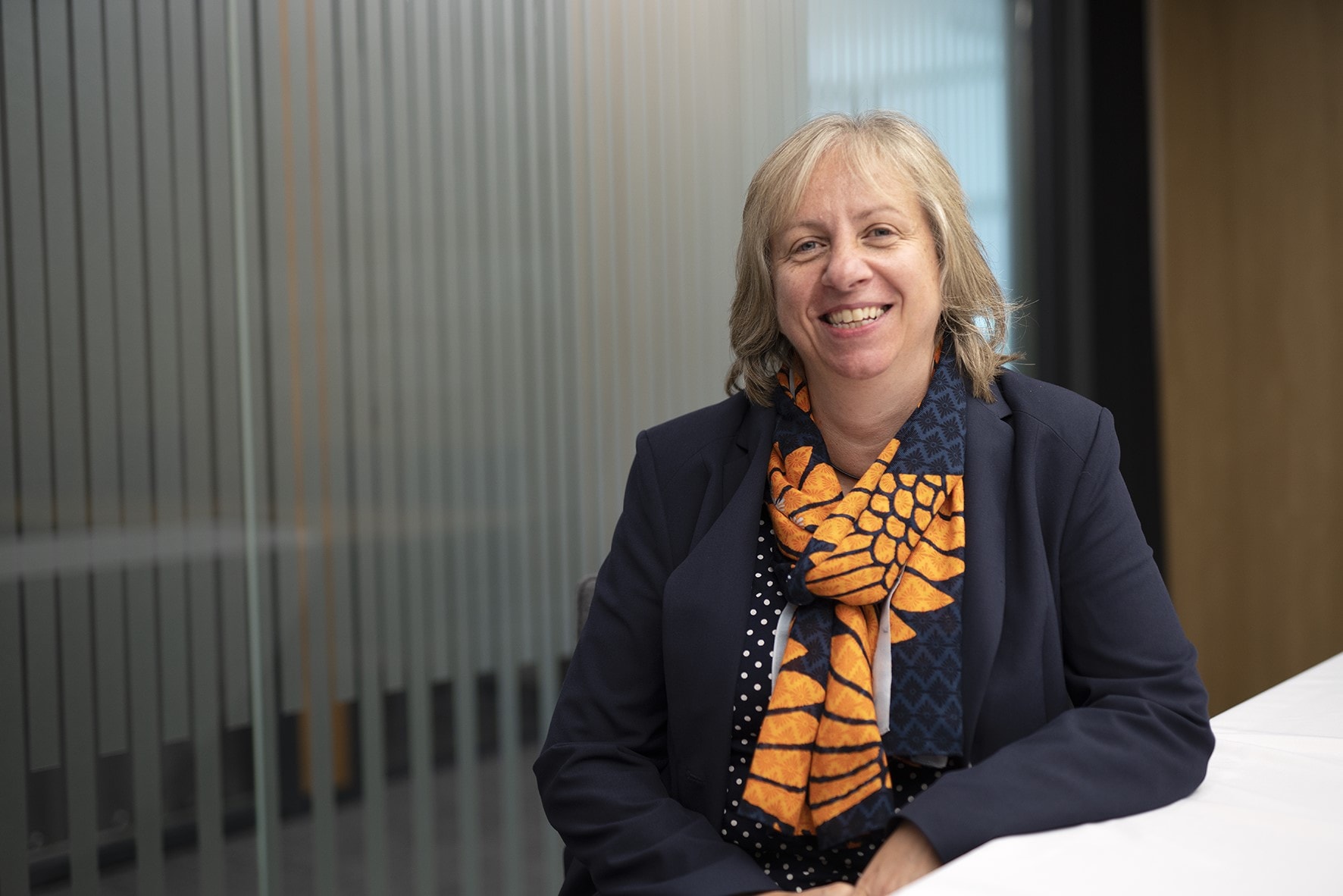 Laurence Ruffieux, PMI's Director of Operation Sustainability, doesn't adhere to old-fashioned corporate niceties.

When colleagues approach her with words such as 'climate change', 'carbon reduction', or 'environmental impact', she readily answers: "Let's run projects, let's find solutions, not just words," she says from her office in Lausanne, Switzerland.

That's why, when she inaugurated PMI's first carbon-neutral manufacturing facility in Klaipeda, Lithuania, she got emotional.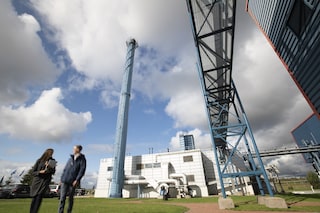 "There are a handful of moments in our lives when we can say, 'Yes, we are effecting change,' and this is one of them," Ruffieux says.

Klaipeda's carbon neutrality has been a long time in the making. Over the past 10 years, Philip Morris has worked on optimizing the factory's energy usage to reduce its carbon emissions. This included upgrading its utilities equipment – such as chillers and compressors – and facilitating heat recovery to optimize the fuel used to heat the buildings.

The factory also has a biomass boiler producing renewable energy, and offsets its remaining carbon emissions from the burning of natural gas with biogas certificates which have been rated "Gold Standard".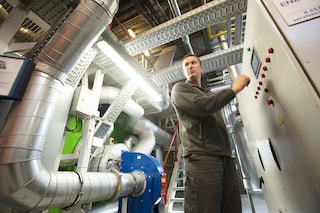 "Saying that we have a target to reduce carbon emissions by x percent doesn't really say much to people, does it?" Ruffieux asks.

"Being carbon-neutral, reaching zero net emissions, that's more concrete. And so is our target of zero net carbon emissions in all our factories by 2030.

But we also have to lead by example, and show people that creating carbon-neutral manufacturing around the world is feasible. It's a matter of applying energy saving solutions and technology to our ambition, and using renewable energy."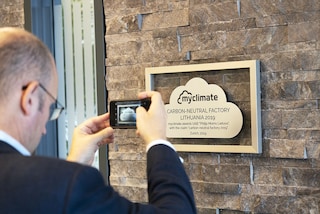 When asked if she worries about climate change, Ruffieux frowns.

"I grew up in the Val de Travers in Switzerland where I could discover the secrets of nature and that led me to my love of biology and ecology. I'm a biologist, and I'm certainly worried about the impact of global warming on environment, wildlife and, obviously, on human beings. Numerous species are vulnerable to the effects of climate change; most butterflies are highly sensitive to weather and temperature, and climate change is already having an impact on some of them. The climate has changed and continues changing, and we have to do something about it."

PMI is also taking action to address the climate challenge beyond its operations. An example is the collaboration with farmers and suppliers across the tobacco supply chain to lower the greenhouse gas emissions in the tobacco curing process by 70 percent by 2020 compared to 2010, and to achieve zero net deforestation of natural forests by 2025.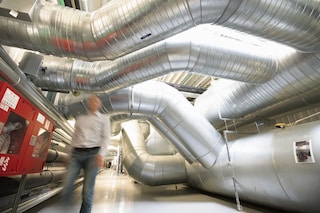 In 2019 – for the fifth consecutive year – PMI achieved the top ranking (known as the "Climate A List") from CDP – the global disclosure system that enables organizations to measure and manage greenhouse gas emissions. PMI's carbon reduction targets align with the planet's ability to tolerate greenhouse gas emissions impacts – known as science-based targets.

"We are at the beginning of a journey," Ruffieux says. "We are confident in our initiatives and the positive impact we can make on the environment. And we encourage others to help mitigate climate change."

You can learn more about PMI's Carbon Neutrality Target for its factories across the world in our press release.