"I am humbled and excited"—Jacek Olczak commits to accelerating progress on his first day as CEO of PMI
05 May 2021
·
4 min read
The Phillip Morris International CEO, and former COO, reaffirmed our company's commitment to a future in which cigarettes are replaced by science-backed better alternatives.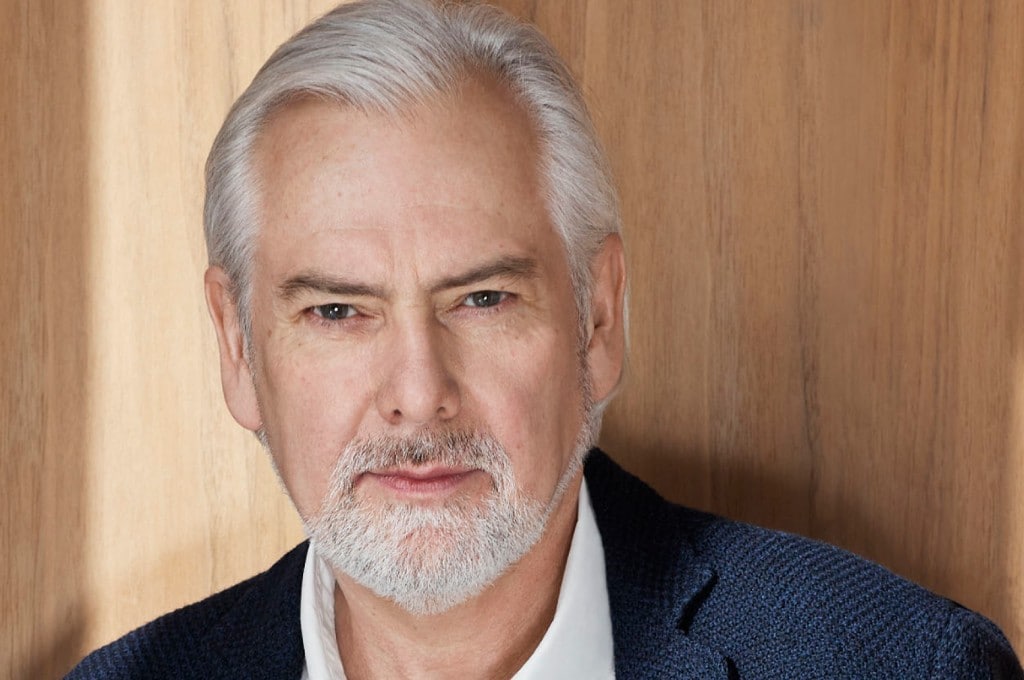 Jacek Olczak has committed to accelerating PMI's progress toward a smoke-free future in his new role as CEO.
He succeeded former CEO André Calantzopoulos—who continues his journey with PMI as the Executive Chairman of the Board—following the company's 2021 Annual Shareholders Meeting.
PMI's objectives will continue to be led by science, facts, innovation, and new thinking under his leadership.

But Mr. Olczak—who was also elected to the Board of Directors—says his focus is on increasing the pace of change for adult smokers, and society in general. His aim is to deliver less harmful alternatives to cigarettes to the millions of men and women who would otherwise continue to smoke.

"I am humbled and excited to lead PMI as we accelerate our transformation into a smoke-free company. PMI is an industry leader in scientific innovation, and our ambition is that more than half of our net revenues will come from smoke-free products in 2025.
"Our evolving portfolio will drive our long-term future. We will lean into our scientific research and expertise, using our collective skills and imagination to innovate beyond our existing portfolio and explore new areas of business development."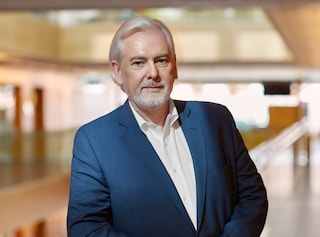 Increasing the pace toward a smoke-free future
Fueled by our ambition to create positive change, we are already delivering on our 2016 commitment to replace cigarettes with less-harmful alternatives as soon as possible for those men and women who would otherwise continue to smoke.

Under Mr. Olczak's oversight as Chief Operating Officer (COO), PMI increased the proportion of its total net revenue derived from smoke-free products to almost 25 percent in 2020, up from essentially zero five years ago. Our smoke-free products are now available for sale in 66 markets, and an estimated 14 million adults have already switched to our flagship better alternative and stopped smoking. *

"PMI today is an entirely different place to what it was when I joined," said Mr. Olczak, who began at the company almost 30 years ago as a finance manager. "Our products, our people, and our purpose have evolved.

"Over this period, my life has changed, and PMI has changed—evolving from a cigarette manufacturer to a science- and technology-led company. We've fundamentally transformed our business to deliver on our vision of a smoke-free future—a future I remain focused on delivering."
We've fundamentally transformed our business to deliver on our vision of a smoke-free future—a future I remain focused on delivering.
Accelerating the work of PMI's visionaries
On Mr. Olczak's succession to the position of CEO, which was announced in December 2020, his predecessor, Mr. Calantzopoulos, said, "Jacek is ideally placed to deliver PMI's smoke-free vision in his new role as CEO. His passion for the company and our employees underpins his drive for results, as does his deep knowledge of our products, systems, values, and investors. I believe he is the ideal leader to ensure our business's continued growth and deliver shareholder value. I look forward to continuing to work with him in my new capacity as Executive Chairman of the Board."

In reply, Mr. Olczak added, "The possibility that we could see an end to cigarettes in our lifetimes did not spring to life on its own. For this, we owe thanks to André for his clear vision, and to our former CEO and Chairman, Louis Camilleri.

"Under my leadership, and with the contributions of more than 70,000 employees who share our vision, PMI will continue this journey. Guided by science, facts, innovation, imagination, and new thinking, our roadmap to a better future remains unchanged.

"Only now, we will accelerate our pace."

In fact, PMI's updated ambition is to become a majority smoke-free company by 2025, with smoke-free products accounting for more than 50 percent of its total net revenues.
Rigid ideology stifles change—but science and facts can drive progress
Mr. Olczak is driven by an ambition to deliver better. That means better products for our consumers, a better workplace for PMI's employees, and a better world in which we can live.
It is time we worked together toward our common cause. The indisputable facts of science must challenge outdated ideologies based only on ill-informed opinions. Only then can we unlock the door to a smoke-free future.
"Rigid ideology hinders change. Hinders opportunity. Hinders progress," said Mr. Olczak.
"I will allow neither our progress, nor the speed at which we achieve it, to be compromised.
"Science, innovation, and pushing for what is right will succeed. Indeed, it is already succeeding."