Making better, smoke-free alternatives available to cigarette smokers, tackling child labor in our supply chain, and addressing climate change and its consequences. These are some of the topics covered in PMI's annual Sustainability Report.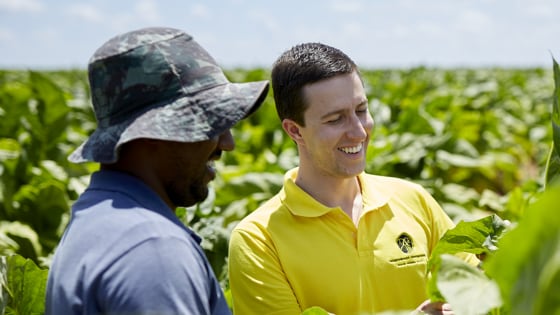 PMI's 2018 Sustainability Report offers an insight into its working practices. From increased access to smoke-free products, to improving labor practices in the electronics supply chain, to better water stewardship, the fourth Sustainability Report details the company's sustainability strategy, which covers its products, operations and value chain, and is an integral part of PMI's mission to unsmoke the world. It has four pillars:
Transforming our business
Driving operational excellence
Managing our social impact
Reducing our environmental footprint
The report publication is part of the company's commitment to transparency. As PMI moves from cigarettes to smoke-free alternatives, its journey is also about transitioning to becoming a global sustainability leader.
André Calantzopoulos, CEO of PMI, says it is not enough to focus on product alone "Our sustainability ambition extends to the way we operate, manage our social impact, and reduce our environmental footprint. Society's expectations of businesses are changing, and we must play our part in addressing global challenges" he writes in the report's introduction. *
Our sustainability ambition extends to the way we operate, manage our social impact, and reduce our environmental footprint.
Transforming our Business
The report details how the company is re-allocating funds away from its traditional cigarettes business, and towards the manufacturing and commercialization of smoke-free products. Its leading-edge innovations and its rigorous research and development work, which aligns with international standards, have allowed it to develop a portfolio of smoke-free products that are not risk-free, but represent a less harmful alternative to cigarettes.

The company aims to provide all smokers who will not quit with access to smoke-free alternatives. Our aspiration is that, by 2025, at least 40 million adults who would otherwise have continued to smoke cigarettes will have switched to our smoke-free products. Per end of 2018, in only four years, an estimated 6.6 million adult consumers have stopped smoking and switched to PMI's heated tobacco product, IQOS. The number of markets where net revenues from smoke-free products exceeded 10 percent of total net revenues increased to 19 from five the year before, and in three markets, smoke-free products have become the biggest part of PMI's business.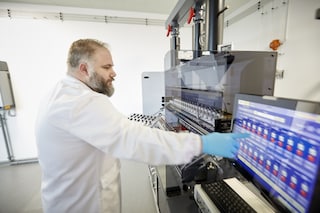 Driving Operational Excellence
A fundamental pillar of PMI's success is driving operational excellence and this is reflected in the efforts the company puts into ensuring it has a strong ethics and compliance culture. It has programs on responsible marketing, tackling the illicit tobacco trade, developing responsible supply chain practices and managing human rights impacts.

It strives to maintain a strong ethics and compliance culture through a combination of:
Principles & Practices which provide specific guidance on key topics;
Training and communications which build understanding and commitment;
a diligent and fair investigation process for suspected misconduct combined with proportionate disciplinary action
Our drive for operational excellence is also reflected in how we work with our suppliers, and what we commit to. We have different policy instruments that set out how we want to achieve our aim, which includes:
Our Commitment to Human Rights;
Our Guidebook for Success;
Our Responsible Sourcing Principles; and
Our Agricultural Labor Practices Code.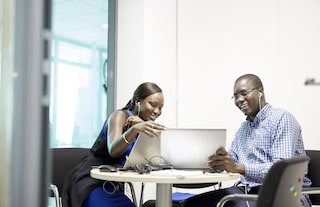 Managing our Social Impact
The report details PMI's efforts to manage social impact in its supply chain and its operations. In 2018, it continued to invest in improving and expanding the farm-to-farm Agricultural Labor Practices Code (ALP) monitoring by updating and implementing its Prompt Action (PA) Guidelines as a standardized process. The geographic coverage of its monitoring has expanded from 77 percent in 2017 to 88 percent in 2018. A total of 18,543 prompt actions were recorded in 2018 by field technicians, 74 percent of which were related to an unsafe work environment and 25 percent to child labor.
In the coming years, its action plan will involve more effective due diligence before contracting suppliers, and stronger consequence management in case of persistent ALP Code violations. Projects will be run with farmers and suppliers to improve crop yields and quality, as well as farm management, aiming to help them achieve at least a living income. Systematic sharing of best practice solutions between field technicians will become standard practice and wider collaboration with other companies to explore solutions to complex social problems, such as child labor, for the benefit of the entire industry, farmers' families and farming communities will be explored.
The report celebrates PMI's achievements in creating a diverse and inclusive work environment, as well as its approach to equality in the workplace. This year, the company became the first multinational to be EQUAL-SALARY certified, proving the company pays men and women the same for work of equal value.
"Given that women make up half the world's talent pool and influence 60–70% of consumer spend, improving gender balance at PMI is our first inclusion and diversity priority" the report notes.
Women currently make up 42.1 percent of staff at PMI, with 35.2 percent at a managerial level. "Work remains to be done, however," the report notes. "A priority for 2019 is to increase the representation of women in senior leadership, among whom 15.2 percent were women in 2018. PMI will do this through targeted recruitment of top talent and personalized career development plans. Additionally, we will further embed flexible working practices and support employees to thrive at work and at home."
The focus on working practices both within the company and across its supply chains is part of PMI's promise to deliver on its vision of a smoke-free future. The company has set a course for big change as it seeks to demonstrate that commitment.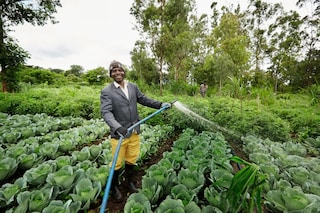 Reducing our environmental footprint
The report details PMI's efforts to reduce its environmental footprint within its operations and beyond, through its entire supply chain.
This includes:
Reducing greenhouse gas emissions, with PMI making it onto CDP's coveted Climate A-List for the fifth year in a row, the only tobacco company to be listed. Across PMI's supply chain, absolute CO2e emissions have decreased 34 percent (baseline 2010) with the goal of a 40 percent reduction by 2030.
Stepping up water stewardship efforts, with PMI becoming the first company in Latin America to have a factory certified by the Alliance for Water Stewardship (AWS) for its operation in Brazil.
Avoiding deforestation, for instance by supporting live barns in the tobacco curing process and working with suppliers and farmers who planted 26 million trees in 2018.
Playing its part in the circular economy, establishing a centralized initiative to recycle its used electronic smoke-free product devices to the highest industry standards.
We have been working for many years on making our business more sustainable, often focused on the specific challenges that we faced in parts of our business.
Overall, the Sustainability Report showcases the positive trends in the company's continued efforts to switch adult smokers to better smoke-free alternatives, reduce its carbon footprint and to become an exemplary employer.

"We have been working for many years on making our business more sustainable, often focused on the specific challenges that we faced in parts of our business, such as our agricultural supply chain" writes PMI's Chief Sustainability Officer Huub Savelkouls. **
"Now we want to take a truly holistic and proactive perspective on sustainability, across all aspects of our business. Instituting the CSO position is a sign of PMI's commitment to take our company's sustainability to the next level."

*André Calantzopouplos was speaking in his role as CEO at the time. On May 5, 2021, Jacek Olczak succeeded Mr. Calantzopoulos as CEO, and Mr. Calantzopoulos became Executive Chairman of the Board.

** Jennifer Motles succeeded Huub Savelkouls as Chief Sustainability Officer on November 1, 2020, following Mr. Savelkouls' retirement from PMI.