Philip Morris International (PMI) launched its new initiative, #ItsTime, at the Wall Street Journal's Future of Everything Festival on May 20, 2019.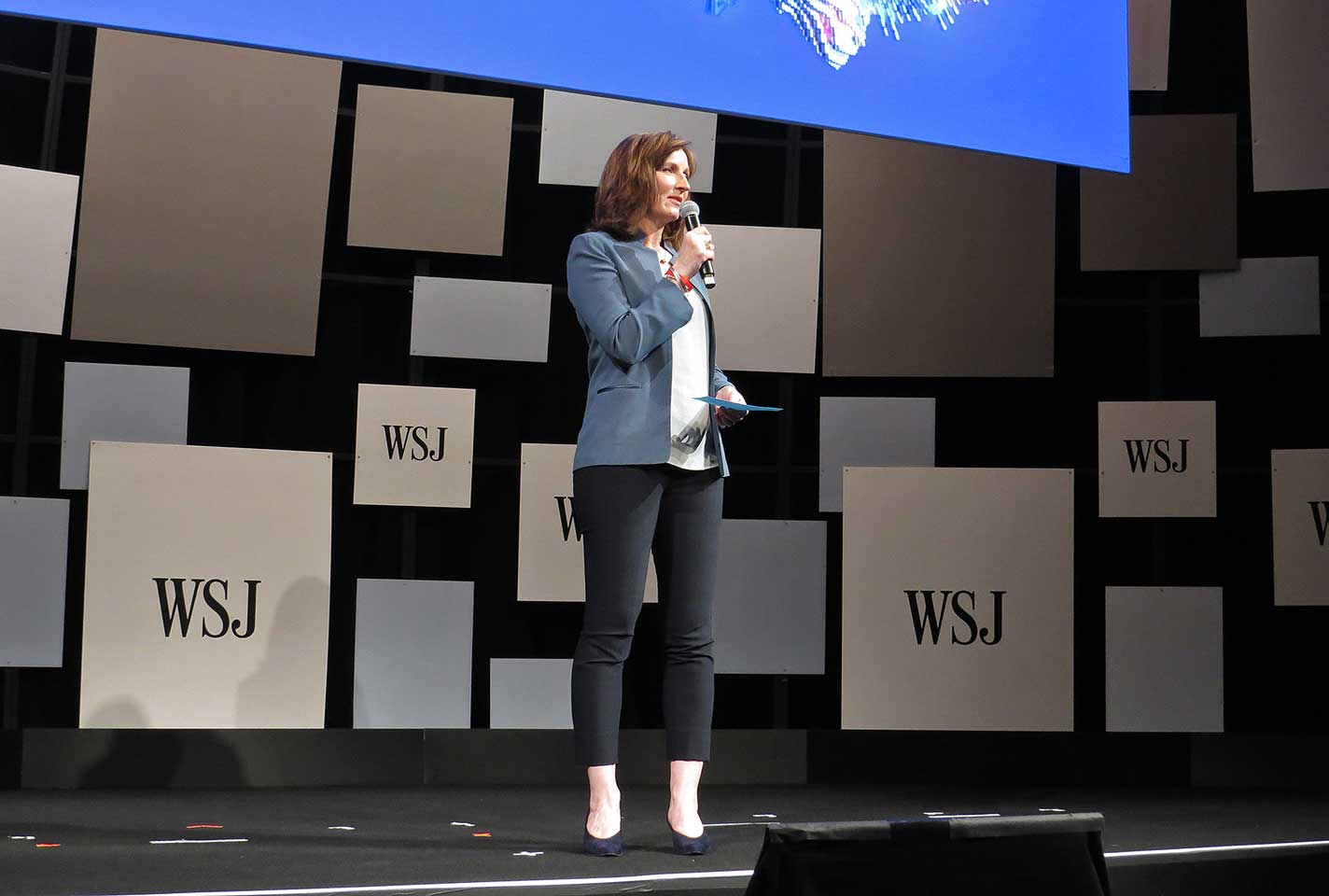 PMI's Senior VP Global Communications, Marian Salzman and Dr Moira Gilchrist, VP Strategic and Scientific Communications, attended the annual exploration of innovation and ideas in New York City.

Salzman and Dr Gilchrist introduced PMI's #ItsTime campaign and shared with attendees how the company is transforming away from cigarettes and towards a smoke-free future.

It's Time is a call for regulators and public health experts to join a conversation about how we as a society can address the global issue of smoking. According to the World Health Organization (WHO), there are 1.1billion adult smokers in the world today. By 2025, there will still be an estimated 1 billion smokers according to WHO. That number is too high and needs to change.

#ItsTime aims to open a dialogue between PMI with regulators and health bodies working together to give all smokers information to and access to alternatives, should they otherwise continue to smoke.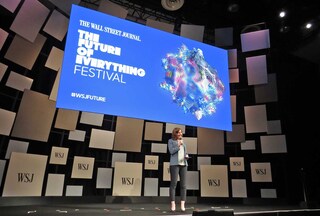 Dr Moira Gilchrist speaks on stage at the Future of Everything 2019 Festival
Dr Gilchrist introduced PMI's campaign in a short video at the festival's opening remarks, before joining Salzman at the lunchtime WSJ Spotlight session.

During a filmed Q&A with Dow Jones's Chief Revenue Officer Josh Stinchcomb in front of an audience, Salzman and Dr Gilchrist explained the company's transformation towards a smoke-free future and its hopes to Unsmoke the world.

Addressing the company's challenges in communicating its transformation, Salzman said: "It starts, for us, with the fact that 2019 is the year we have to re-enter the civil and civilised society. By civilised, we do not expect those people that are truly anti big tobacco to agree with us. What we're trying to do is create better dialogues."
The company is also leading a campaign to Unsmoke the world, uniting smokers and non-smokers alike who want to Unsmoke themselves, their family and friends.

"In many ways Unsmoke is really an opportunity to kick off that dialogue, because it's really an interesting parallel into the work that people have done in veteran spaces. You can be anti-war, but not anti-veteran… not against the warrior," Salzman added.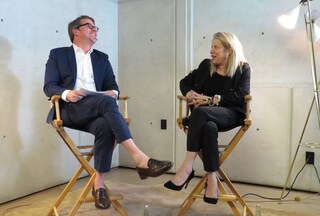 Marian Salzman speaks to Dow Jones's Chief Revenue Officer Josh Stinchcomb at the Future of Everything Festival
"Everyone knows and loves a smoker, they just don't like the companies that bring them the product. What we need to do is be present at that conversation. Most importantly, with Unsmoke Your World, the message is – If you don't smoke, don't start; if you smoke, quit; if you don't quit, then change. We are all in favour of people quitting."
Meanwhile, Dr Gilchrist revealed PMI was aiming to translate scientific facts about smoke-free products into simple, digestible language for smokers and those who care about them, as well as the authorities and bodies responsible for regulating the tobacco industry.
"It's getting the message across not just to men and women who smoke, but it's getting the message across to people who care about them, to regulators, to people in public health and the scientific community in general," Dr Gilchrist said. "There's been a big focus on that across the last decade in really being as transparent as we possibly can be. We're making the message as simple as we possibly can.
"The science is extremely promising, the opportunity is there. It's really incumbent on us that everyone understands who these products are for, men and women who would otherwise continue to smoke. They're not for non-smokers, they're particularly not for youth."
Reflecting on when PMI first started its smoke-free journey over a decade ago, Dr Gilchrist conceded not everyone was ready to listen. However, with continuing scientific research and vigorous testing, smoke-free products are a reality today in over 47 markets worldwide and more than 7 million adult smokers have stopped smoking and switched to them.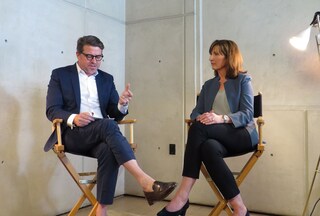 Dr Moira Gilchrist speaks to Dow Jones's Chief Revenue Officer Josh Stinchcomb
She continued: "The science has moved forward, so there's much more you can say about these products. Everything has come together at the right time, the science and the technology is there. Consumer acceptance is there as well. It's Time to really shift the global conversation. We're all working really hard because we think that adult smokers who would otherwise continue smoking deserve to understand what these products are and have access to them as soon as possible."
Meanwhile, throughout the festival, PMI is taking center stage by hosting an interactive engagement space, where attendees are able to learn about the company's vision to Unsmoke the world and the science behind their smoke-free products.
The Future of Everything is an annual festival from the Wall Street Journal exploring future developments in technology and science. Over four days, a host of speakers from different fields share their thoughts on the changing evolution of our world's technologies and sciences.