Fritz Herren shares his knowledge of growing – and harvesting – tobacco with university students eager to learn from his decades of experience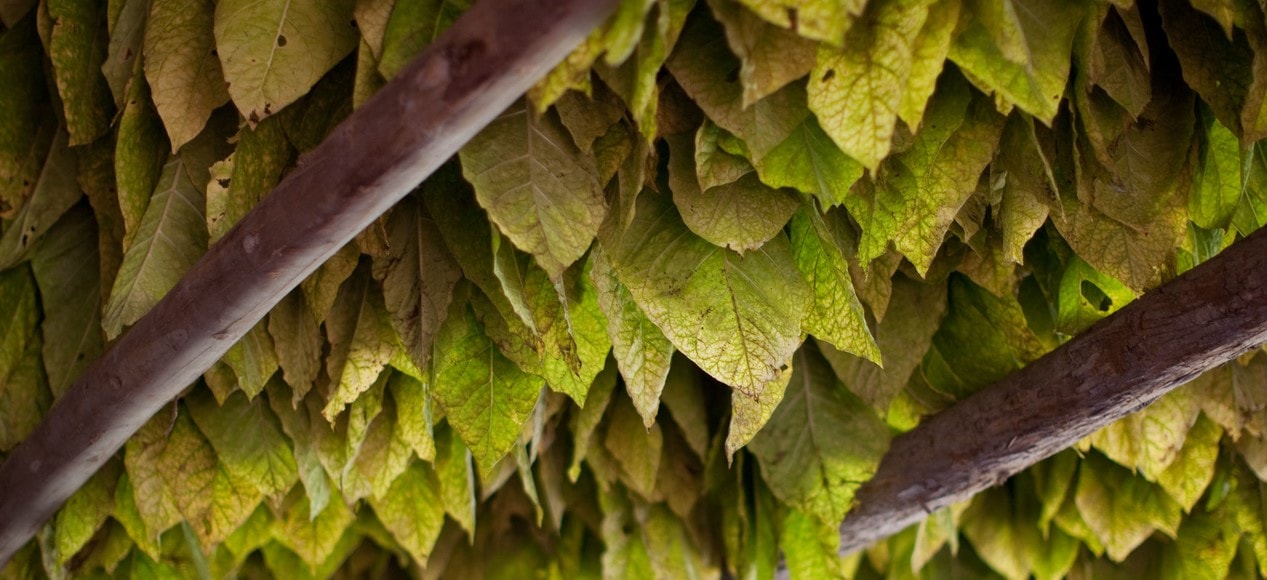 At PMI, we are proud of our culture of openness, and transparency is at the forefront of everything we do. But what many people may not know is how the tobacco for our cigarettes and smoke-free alternatives is grown and harvested. So, in a spirit of openness, let us take you to Switzerland, home to snow-bound peaks, ice-cold lakes, and some of the best chocolate on the planet.

Why? Because, believe it or not, it's also home to a tobacco farm that welcomes agricultural students from around the world.

Every year, university students and post-graduates head to the streets of the Swiss village of Lurtigen to learn the secrets of tobacco farming from Fritz Herren, a tall 63-year-old farmer, who blushes at unexpected compliments and speaks softly in English, with something resembling a Southern US drawl.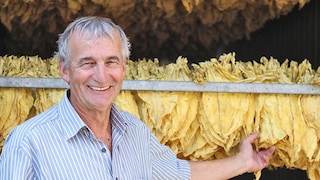 His grandfather bought the 18 hectares of land in the village in 1920, the first in his family to become a landowner. By the time Fritz turned nine, the only thing he could think of was farming. "While other kids in the village were running around chasing footballs, I was inspecting the crops, making sure our plants were strong and healthy," he says, adjusting his baseball cap to the midsummer sun beating down on us. He walks us past his crops of potatoes, soya, wheat, and corn to a field with a quite different appearance.

Straight rows of burley tobacco run almost to the horizon, and three pickers are just starting their daily harvest. Fritz leans over one of the plants, roughly half his height, and picks a delicate, light violet flower growing on top of the burley.
"It's a tobacco flower, and it carries hundreds of small tobacco seeds. They're so small, it's a nightmare to sort them," he laughs. Then he looks at his plants, eases off his baseball cap, and scratches his head.

"You see, by this time of year, the burley should be as tall as me, or even taller," he says as he brushes his palm over the crop to gauge its height. "But now, it's only shoulder-high," he says, with a furrowed brow. "The climate has changed, you see. The lack of a proper rain season is damaging the plants – they not developing as they used to this year."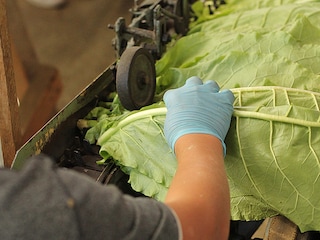 Climate change is just one challenge Fritz is dealing with. "We are making every effort to lower our gas emissions. We all have to do our bit!" His other concern is that, while agricultural mechanization has had a positive impact on corn, wheat and soybeans, his tobacco crops require delicate handling and selective harvesting. The big machines are often too clumsy and lack the dexterity for this kind of work.

In short, tobacco farming still requires farm hands – literally – to do the picking. "But I don't have any children of my own," Fritz says. "And students are more attracted to jobs in big cities than to the labor of the life in the country," he sighs. But many years ago, Fritz's father, also called Fritz – had a novel idea to attract new generations of people to agriculture.

In the early 1970s, Fritz Herren senior applied to an international scheme to put him in touch with undergraduate students who were studying agriculture. "My father hosted two university students over the course of the summer for the first time in 1972, I think it was," Fritz jr says. One was from Poland, and the other from the Netherlands. They helped out in the fields, and learned about agricultural technology, familiarizing themselves with the unique craft of tobacco harvesting.
It's great, and vital, that young people learn the skills of farming. It's a job as old as human kind. My advice is to be gentle and kind, and then nature will take care of everything

Picking tobacco leaves properly – and fast enough to make it worthwhile – requires speed, dexterity, and stamina. A single plant will have its leaves picked multiple times over the harvesting season. The picker must identify the leaf when it's ripe, working their hands through the thick canopy with little movements of their finger. Working the plant from bottom to top, they trap the stem of the ripe leaves between their fingers. Then, with a wristy twist, pluck the leaf out in the same way you might pop a can of soda out of a six-pack.

In a barn next to the field, where the tobacco leaves are hung in lines to dry, there's a special wall, where every student that spends a summer at Fritz's farm, leaves their name. "We had students from Canada and Indonesia, from East and West Germany, from China and Brazil," Fritz says with pride. "That's how I learned to speak English," he nods. Some time, his ex-students return to say hello and let him know how their own farms are coming along.

Last year, a couple of ex-students traveled from South-East Asia to Lurtigen just to see Fritz. "It was lovely to see them. They said that nothing has changed," he smiles. It seems that Fritz and his wife have the same traditional, hands-on approach to their crops as his father did before him.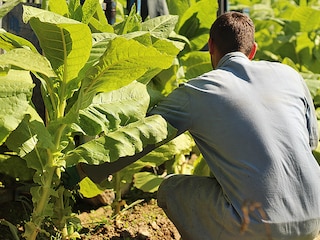 They assess their plants individually, and fertilize only those that really need it.
While teaching a student from Kyrgyzstan how to individually sort tobacco leaves once picked, Fritz reveals that he'd like to retire in a couple of years. He's not sure yet what will happen to the farm. He admits he's thought about selling it, but would much prefer to have young farmers moving in, folks who could keep the international exchange program alive.

"It's great, and vital, that young people learn the skills of farming. It's a job as old as human kind. My advice is to be gentle and kind, and then nature will take care of everything," he says.

Asked if he'll stick around after his 65th birthday, Fritz pauses and gazes across his fields with a sigh. "Switzerland is very nice, but last year I went to Salvador, in Brazil. It's warmer, you're by the ocean. Ha! It'd be nice to retire there." Then he laughs and adds, "And I think my wife would like it, too!"