As world leaders convene for this year's UNGA summit, PMI is participating in public debates to outline why science matters more than ever in these challenging times.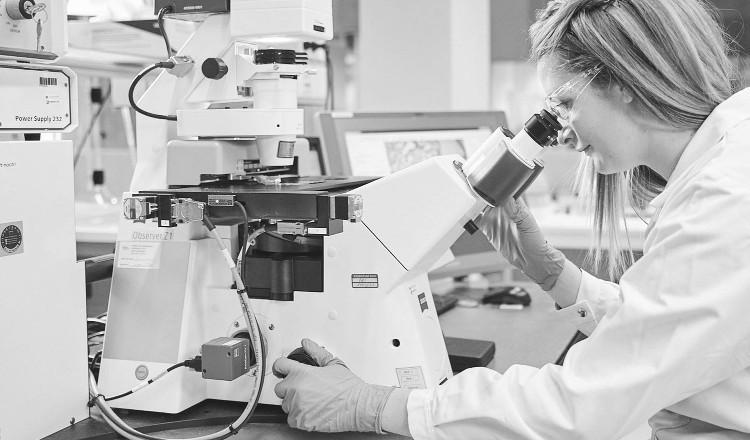 We want to assert the primacy of science in decision-making.
Science-backed smoke-free alternatives to cigarettes exist that are a much better choice than continued smoking.
Adult smokers who would otherwise continue to smoke should have access to these products, and information about them.

Now more than ever, people are calling for science and facts to take center stage, in everything from their daily decisions to high-level decision making.
For men and women who smoke, this means giving them access to scientifically substantiated better alternatives to continued smoking, and accurate information about them.
While we are not part of this virtual edition of the UNGA, we see the discussions that will arise from around the gathering as an opportunity to call for the primacy of science in decision-making.
In the upcoming days, at public debates, events, and on our channels, we will continue to share our vision of a world without cigarettes, as well as the science that underpins the development of smoke-free products. We—as a society—can no longer ignore the growing acknowledgement that smoke-free alternatives can complement existing health policies focused on prevention and cessation in reducing smoking rates.

Not all tobacco products are the same
Quitting tobacco and nicotine is the best option for all smokers, and those who don't smoke or use nicotine products should not start. However, smoke-free products substantiated by robust scientific assessment, while not risk-free, present a better choice for existing adult smokers than continuing to smoke cigarettes.
Some countries are already showing the way ahead, with legislation or policies that recognize that not all tobacco products are the same, and that adults who would otherwise continue to smoke deserve a sensible plan that will help them move away from cigarettes.
Unfortunately, in many countries, it's not possible for adult smokers to access smoke-free products, or information about them.

Committed to a smoke-free future
Over the next two weeks we will be sharing the story of our transformation, and demonstrating our commitment to end cigarette sales as soon as possible. In 2016, just 2.7 percent of our revenues came from smoke-free products. In 2019, that figure had risen to 18.7 percent. By 2025, our aspiration is for it to reach 38–42 percent of revenues. So far, 11.2 million adults globally have switched to our smoke-free products and stopped smoking.
And this is just the start. With the right regulatory encouragement, and support from civil society, we believe it's possible to end cigarette sales in some countries within 10-15 years.

Asserting the primacy of science
The more prominence and access that we as a society give to scientific evidence, the more people are enabled to make informed choices based on facts, rather than beliefs. This is particularly true for adult smokers.
There's no doubt that the best choice for the world's estimated 1.1 billion smokers is to quit tobacco and nicotine completely. However, we know that many of them don't. Those adults deserve access to and accurate information about all available alternatives to continued smoking.
Join the conversation @insidepmi