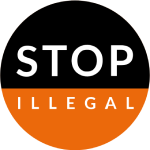 In Focus: Illegal flows in the Balkans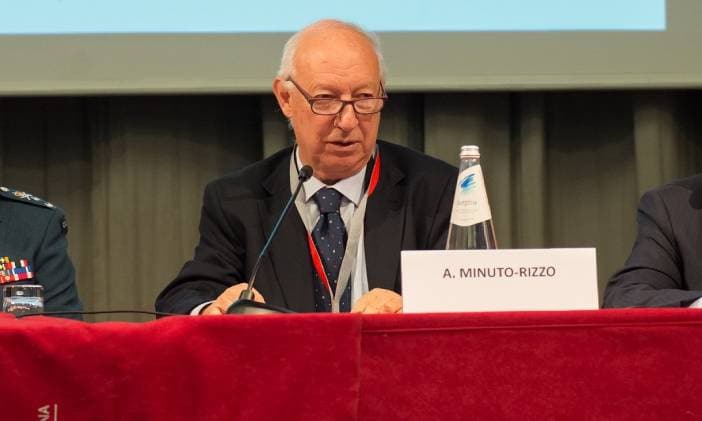 The Balkans are a vast geographical region with a significant geopolitical role as both a factor for stability and transit between the EU and the Middle East. They are often referred to as the crossroads of Europe.
Political fragility, economic inequalities, and fluid implementation of laws and regulations create many challenges in terms of security. STOP: ILLEGAL explores how this impacts supply chains with Ambassador Alessandro Minuto-Rizzo, President of NATO Defense College Foundation (NDCF).
STOP: ILLEGAL: The NDCF recently organized the conference "The Western Balkans at a Crossroads." Why is the Balkan region a focus for your organization?
Ambassador Alessandro Minuto-Rizzo: The NDCF works on strategic issues central to the activities of the Atlantic alliance. Since the dissolution of Yugoslavia, three NATO operations were established in Bosnia and Hercegovina; Kosovo; and Macedonia. A NATO operation is still underway in Kosovo. In Bosnia, ongoing work is now under the auspice of the European Union.
The region is still fragmented. Slovenia, Croatia, Montenegro, Albania have joined NATO, while Slovenia and Croatia are members of the European Union. We are focusing on the subjects of Euro-Atlantic integration because we think they are central to a secure future for this area.
STOP: ILLEGAL: What would you say are the key drivers of illegal activities in the Balkans?
Ambassador Alessandro Minuto-Rizzo: The drivers of illegal activities in this region are various. A fragmented society, lack of serious regional cooperation, and the fact that these are new states, which need to be established. We have to consider that civil society is weak in many places, without a tradition of good government.
Reforms are underway in many places and in the last decade, we have seen an overall improvement. However, much more has to be done and we welcome external assistance and collaboration.
STOP: ILLEGAL: The term "Balkans" refers to a large geographical area, with countries of very different economic situations and political contexts. How is this diversity addressed in the area of national security?
Ambassador Alessandro Minuto-Rizzo: As a matter of fact, the definition of Balkans is vague and generic. Perhaps South Eastern Europe is a better term. For instance, Croatia and Slovenia are both in NATO and the EU and have become security providers. If we take for instance Kosovo and Macedonia we see that the security situation is less certain.
This is also a reason why we take a regional approach as a Foundation. In the past few years, a number of annual summits have taken place, organized by Germany, Austria, France, and Italy with a number of countries of the region. We agree that a comprehensive approach better serves the interests of integration.
STOP: ILLEGAL: Three years ago, the region was heavily impacted by the refugee and migrant situation. To what extent has this impacted the illegal flows and how well has the region managed to deal with it?
Ambassador Alessandro Minuto-Rizzo: 2015 saw an unprecedented number of people coming mainly from Syria, headed towards northern Europe. The chaotic and undirected flow eventually found its destination. It is certainly true that the governments on the route were seriously challenged with the unprecedented scale. The level of how this impacted illegal flows of goods is not certain. However, it is clear that it has been exploited by extremism and criminal networks.
STOP: ILLEGAL: How has this impacted legitimate supply chains?
Ambassador Alessandro Minuto-Rizzo: At this moment in time, it is difficult to quantify the impact. However, it is logical to assume that illegal supply chains and activities were enhanced by the migrant crisis and emergency situation.
STOP: ILLEGAL: What is your view on the links that have been made between illegal trade and organized crime including terrorism?
Ambassador Alessandro Minuto-Rizzo: Links between illegal trade crime and terrorism have been proven and this rather new phenomenon is being studied by many experts. Some of them believe that large sums of money are not necessarily involved and that there is a brand of terrorism, which can be sustained with small financial support.
STOP: ILLEGAL: During the conference, many experts discussed possible solutions. What are the most important reforms you would recommend for implementation in the Balkans?
Ambassador Alessandro Minuto-Rizzo: Cooperation, internal reforms, better observation of the rule of law, and better connections with central Europe, are necessary. We recommend that the road to Euro-Atlantic integration continues with determination; those countries that belong to Europe are an important part of the continent. A more secure Balkans means a more secure Europe.
The Balkans
The Balkans, or the Balkan Peninsula region, includes the following countries: Albania, Bulgaria, Bosnia & Herzegovina, Kosovo, North Macedonia, Montenegro, Croatia, Greece, Italy, Romania, Serbia, Slovenia, and Turkey.