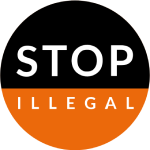 World Anti-Counterfeiting Day: What does anti-illicit need to look like in 2020?
The world has seen unprecedented changes in 2020, and the true impact of the coronavirus—both on society and the economy—is yet to be fully understood. However, we are already starting to see its immediate impact on illicit trade habits.
A prime example of this is the spike in counterfeit medicinal products available online, with criminal organizations taking advantage of people's fear of catching COVID-19. Criminals and counterfeiters are able to profit from the current situation through a combination of exploiting public anxieties and the breakdown of traditional supply chains. Fake and poor-quality hygiene products put many vulnerable people at increased risk, and such a rapid shift in counterfeit activity takes significant time and resources from government agencies to be brought under control.
Under this backdrop, World Anti-Counterfeiting Day took place on June 10, a date established by the members of the Global Anti-Counterfeiting Group (GACG) "to enable the organization of local, national, and regional events under the umbrella of an international campaign that focuses on the particular problems of counterfeiting and piracy." This represents a crucial milestone to further discuss how counterfeiting has changed over the past months, at the same time looking at what anti-illicit efforts need to look like in the near future.
Recent figures highlight the scale of the issue. The OECD estimates that the volume of counterfeited and pirated products in international trade amounts to approximately USD 509 billion, representing around 3.3 percent of world trade. The current pandemic is drastically changing the landscape and may put new marketplaces and consumers at risk through novel distribution channels that are less understood by law enforcement agencies.
It is this shifting illicit trade landscape that makes events around World Anti-Counterfeiting Day crucially important in addressing the issue at hand. Bringing together leading anti-illicit trade agencies to share their experiences greatly increases understanding and awareness around the changing issues. Moreover, cooperation ensures that policy-response measures from governments and industry leaders continue to adapt to the changing environment.
Frederic Millet, PMI's Director of Illicit Trade Prevention, Reduced Risk Products, stated: "Too often we see criminal organizations take advantage of extreme economic and social distress, and right now is no different. Events around World Anti-Counterfeiting Day are fundamental as they give industry leaders the opportunity to discuss the issue and tackle illicit trade collaboratively.
"The control of our own supply chain and the protection of our products is of critical importance and one of our top priorities at PMI. As PMI works toward a smoke-free future with products that are a much better choice for adult smokers than continuing to smoke, eliminating fakes becomes a crucial step to unsmoking the world.
"Collaborating with online platforms, brand owner alliances, and authorities is a must to tackle illicit trade. With this goal, PMI joined Alibaba's Anti-Counterfeiting Alliance (AACA) in 2017 (we are also a signatory of a European Memorandum of Understanding to tackle counterfeits in e-marketplaces since 2018) and, together with other leading international brand owners, pledged commitments to strengthen consumer protection against counterfeiters. We work with governments and other partners in the public and private sectors, sharing our knowledge with the impacted parties through continuous research, analysis, and communication of illicit trade issues and consequences."
Industry leaders must be committed to taking a collaborative approach in the fight against illicit trade. World Anti-Counterfeiting Day has given different groups the opportunity to discuss the matter at hand in a time when the environment is changing, and people are more vulnerable. Criminals are capitalizing on public fear, and the implications of the pandemic for governance and law enforcement will be profound—therefore policy response measures must continue to evolve as the illicit trade industry adapts to a new environment with an expanding list of products in high demand.