We've collected some of the best career learnings from our Voices of Change series to take into the New Year.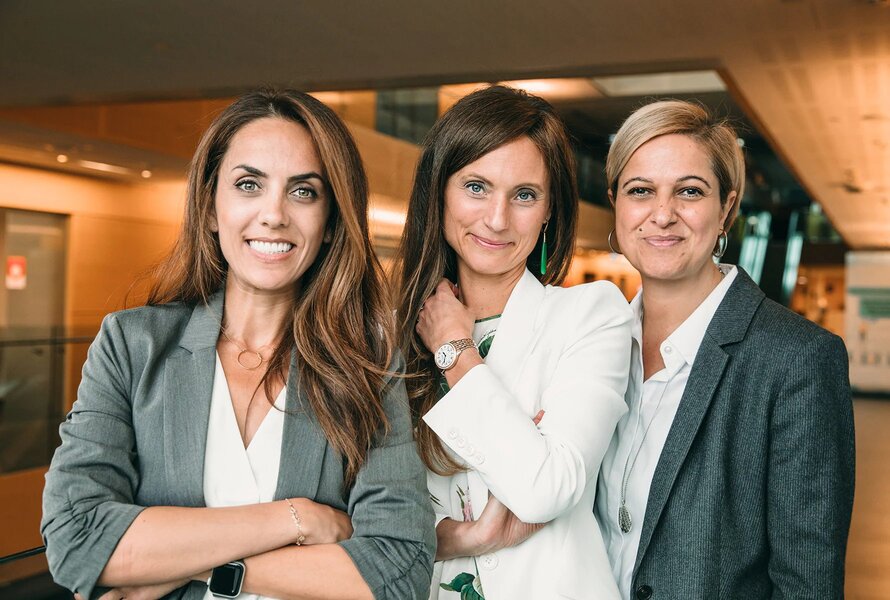 This year has seen many of our working lives change seismically. We've had to fundamentally change our daily routines, rethink how we connect to our families and communities, and seize every opportunity to make the "new normal" the "new extraordinary." But how do we do that in practice?

Throughout 2020, Andreia Fontes, Silvia Andrade Edwards, Maryann Johnson-Hill and many other PMI leaders across the organizations have offered advice to working in the office or at home during these unprecedented times.

To mark the end of this year, we've brought together 15 key learnings from the Voices of Change series. Think of it as a toolkit to carry with you into the year ahead, and let's all get ready for a better 2021.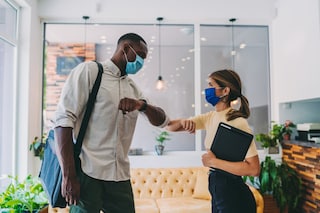 Photo posed by models. © Getty Images.
1. Protect time away from work
Working from home, we all piled pressure on ourselves to be online all day. Some of us even felt guilty about breaking for lunch. However, family needs, personal errands, and other day-to-day domestic necessities deserve your time when you're working from home. So don't be "always on," and take breaks away from your "office."
2.
Find your co-worker cheerleader
Company "cheerleaders" have been especially important during this period of isolation
, and will remain so as many companies look toward a hybrid work/home setup going forward post-lockdown. These are the special colleagues that support you in tough times and lend their authority to your voice to help get decisions over the line.
3.
Dress for work
For many of us, lockdown has become a way of life. Be comfortable, but don't let the idea of staying in your nightwear all day tempt you.
Get dressed, it can lift your mood and sets your mind to a more professional mode
. Dressing down again in the evening will feel better, too!
4.
Learn a new skill
Remember when you wanted to learn how to paint? Or wondered about taking up a writing class? The internet is full of video tutorials for keen learners, and your company may even be offering online classes.
5.
Reach out to senior managers for coaching
Have the confidence to
speak with all levels of the organization, and to seek their advice
. Then you can learn new ways of tackling problems, and avoid repeating mistakes.
6.
Build bridges and create meaningful relationships
Your network is your wealth, you have to look after it, because you never know what's going to happen.
Even with people you may not naturally chime with, it's in your interests to find common ground, and build bridges.
Tomorrow may bring a project where you're working together, so you should be ready for that.
7.
Provide constructive solutions
Don't become despondent when a problem can't be solved by the usual methods. Instead,
instill the confidence and courage in friends and colleagues to find innovative solutions.
8. Show your face online, but only if you're comfortable doing that
Turning your camera on can build bonds with colleagues, especially when you're a new employee. But once you've settled in, you may want it switched off sometimes. Make an active decision, rather than feeling pressurized. And share your thoughts with your team. They're probably having similar thoughts.

9. Drop the work persona
To make deep connections at work, drop the facade and be yourself. You'll find kindred spirits more easily. Work personas are exhausting—both to keep up and to be around.

10. Remember that empathy is key to bringing success to organizations
2020 taught us how we show kindness and empathy to consumers, colleagues, and our wider society. Empathy has always held an invaluable place in our communities—from cementing friendships and relationships to sparking charitable action. Now it has an invaluable place in business, too.

11. Rely on teamwork: It's there for everyone in tough times
Being isolated from others can be disorientating. But the blurred lines between work and home can be an advantage, because of the more supportive bonds formed between colleagues. This will lead to less stressful work situations.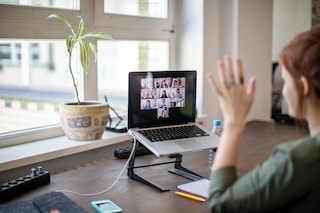 Working from home, we all piled pressure on ourselves to be online all day. So don't be "always on," and take breaks away from your "office."
14. Learn to live with different distractions
Your working life at home is bound to be different from how it was in the office. You may be sharing your home with family members and/or pets, so accept that some things are simply out of your control, just as they are in the office, and find constructive solutions to the new normal.

15. If you ever need a sense of perspective, remember that essential workers have not stopped being heroes
In a year like no other, frontline workers around the world continue to wear their PPE and go into their workplaces on our behalf. These courageous men and women risk their own lives to keep our world working, and some are saving lives every day. We should not forget their sacrifice and dedication as we all move forward to a hopefully better New Year.