A case study from PMI's 2020 Integrated Report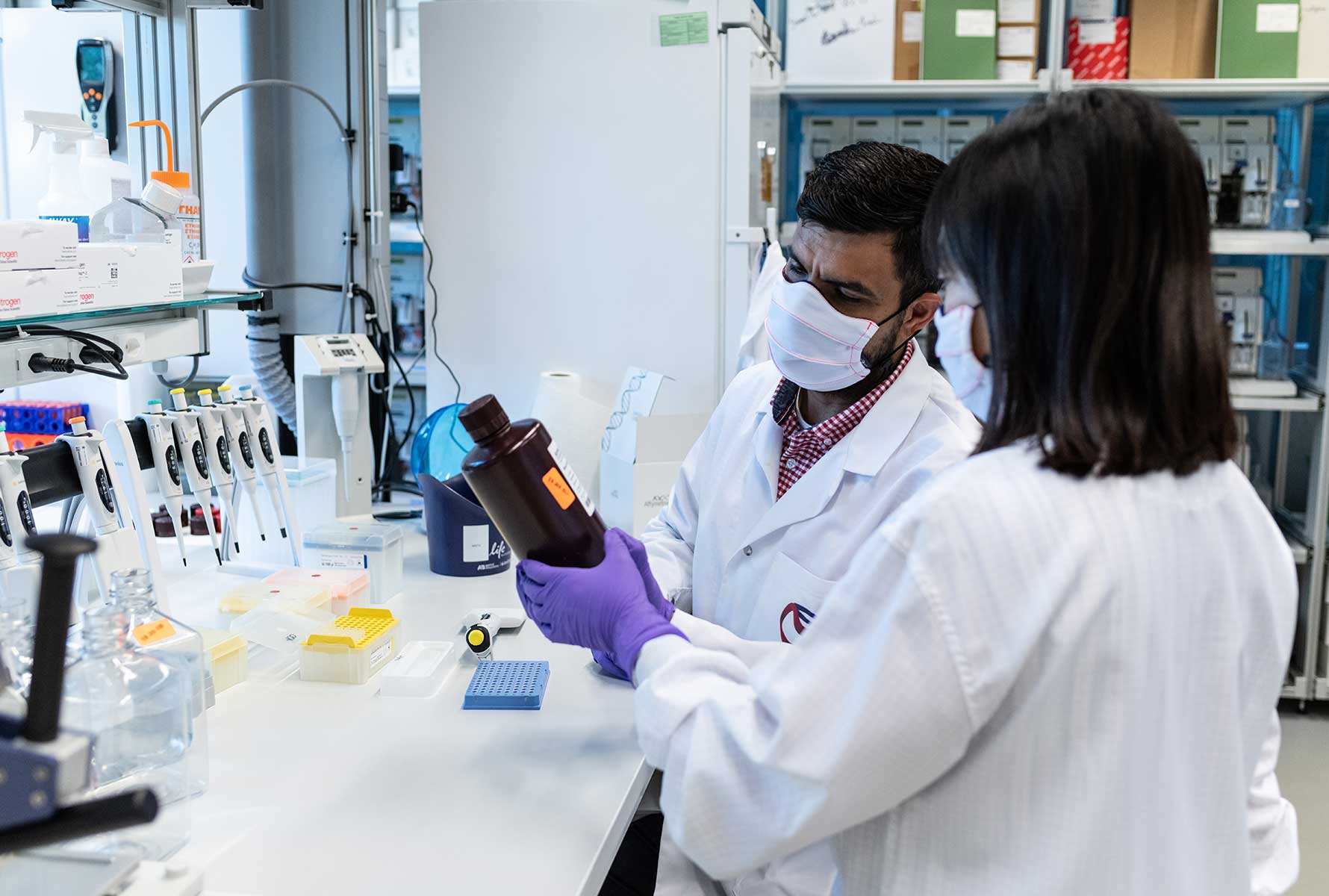 Early in the COVID-19 pandemic, a critical need for personal protective equipment such as face masks gripped Switzerland and most other countries. Though the shortages lessened throughout 2020, the need for such equipment remains high, and environmental concerns linked to disposable masks have become more urgent. With a global population in need of face masks, it is critical to extend their lifespan, comfort, and overall sustainability of the products.
Two weeks after the first case of COVID-19 was reported in Switzerland, PMI joined ProMask.CH, an interdisciplinary consortium of Swiss partners from industry, biotech, fashion, academia, and private institutions. Created on March 12, 2020, the consortium brought to bear the collective knowledge and expertise of its members to develop an affordable, high-performance, reusable face mask. Complementing the generous in-kind contributions of its members, ProMask.CH received funding from Corona Emergency Loans, a public initiative designed to support the Swiss economy during the pandemic.
The PMI Science Team supported the project by testing the filtration efficiency and breathability of various fabrics that might be suitable for masks. Helped by artificial intelligence, the team built a multisource and dynamic inventory of materials and tested the filtration performance of more than 300 fabrics and combinations of fabrics.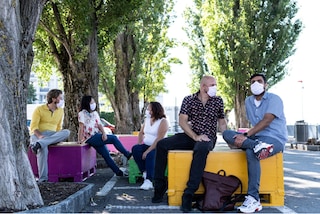 The team described the approach to screening fabrics through measurements of breathability and filtration efficiency in a peer-reviewed scientific manuscript. Specifically, it first measured the ability of a sufficiently breathable fabric to filter aerosol particles of various sizes and then matched this against a wide range of national and regional standards for reusable masks. A final product was built from the best candidate materials and was further coated with a water repellent layer called HydrophobiX by Coat-X, one of the consortium partners. It is meant to enhance the mask's lifespan by preserving its filtration properties and extending its wearing comfort.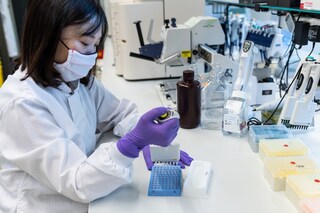 With the members of our consortium, we have a great team and know-how. To develop and produce such a high-performance face mask requires the concerted effort of many different scientific disciplines and the backing of the textile and fashion industry. We have started with knowledge of coating and filtration, including the right testing procedures and equipment, and continued with materials science, design, production, and marketing.
With movement restricted during the pandemic, PMI found creative ways to obtain consumer feedback. The prototype mask traveled within Switzerland and to countries such as Japan, Poland, and Russia, where many PMI colleagues assessed the design, look, and feel, creating a database of consumer insights that improved the prototype.
PMI entered the consortium with virtually no working knowledge of face masks and, in less than a year, built a high-performance, affordable solution to help address a global problem. The venture revealed how quickly and effectively we can repurpose our capabilities. Our Aerosol & Dosimetry Team applied the same knowledge it uses to assess our products to innovate a face mask that could potentially mitigate the spread of a crippling global pandemic.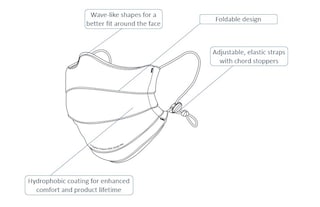 The diversity of our people contributed to our ability to pivot quickly and agilely in a new direction. Skills in scientific and technological research paired with passion and creativity to create a product from scratch, in nine months—with many participants collaborating for the first time. All deserve credit for going beyond the responsibilities of their daily jobs.
The mask and its components not only meet but exceed requirements for certification at the European level. It removes close to 100 percent of particles of 3 micrometers or larger from inhaled air, improving filtration efficiency by as much as 35 percent compared with the highest European standard, and it maintains this efficiency even after 50 wash cycles. This means that one mask can replace at least 50 single-use, disposable masks, significantly reducing waste. In terms of breathability, the mask outperforms the Swiss and European standards by up to 33 percent. Our colleagues are now working tirelessly to ensure the masks will be manufactured in large volumes in 2021. This affordable, more eco-friendly product is a testament to the creativity and agility of our people in research and development.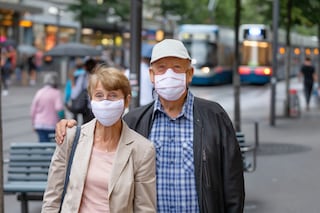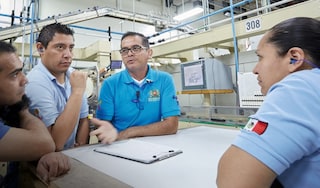 Human rights due diligence in Mexico