Sustainability
Climate change and PMI's efforts
31 Jul 2019
·
3 min read
We strive for continuous improvements in line with international agreements. We support the Paris Climate Agreement and believe urgent action by all stakeholders is necessary, as was highlighted again in the October 2018 report from the Intergovernmental Panel on Climate Change.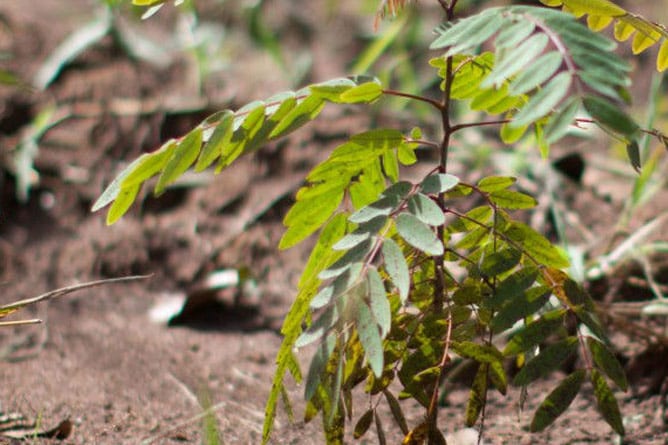 For the sixth consecutive year, PMI achieved the top score (Climate A List) from CDP, the global disclosure system that enables organizations to measure and manage greenhouse gas emissions and other impacts. Our targets align with the capacity of the environment to tolerate impacts – known as science-based targets. These targets are:
30 percent reduction in absolute CO2e emissions from our own operations (scope 1 and 2) by 2020 vs 2010 baseline, and carbon neutrality in our manufacturing facilities by 2030.
100 percent share of electricity used in manufacturing from renewables by 2030, versus 2010 baseline.
40 percent reduction of absolute CO2e emissions from our operations and value chain (scope 1, 2, and 3) by 2030, versus 2010 baseline, and carbon neutrality by 2050.
70 percent reduction of flue-curing GHG emissions by 2020, versus 2010 baseline.
70 percent Share of tobacco leaf purchased that is cured using sustainably sourced fuels by 2020.
Zero coal used in tobacco curing by 2020.
Reducing our carbon footprint
Our carbon footprint extends across our value chain, from the supply of tobacco and other materials, to the production, packaging, and end-of-life of our products.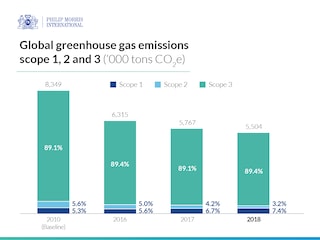 We continually strengthen the implementation of carbon-reduction projects across our operations and our tobacco supply chain. With the growth of our smoke-free business, it will be increasingly challenging to reduce our global energy usage. We therefore need to globally accelerate our switch to renewables as these have a much lower carbon footprint than fossil fuels.

In our tobacco supply chain, we work with suppliers and farmers to reduce emissions and implement initiatives that focus on three strategic aspects;
Improving fuel efficiency of barns used to flue-cure tobacco
Switching from high-carbon or unsustainable fuels such as coal to sustainable wood sources and biomass products
Tree planting and setup of sustainably managed commercial wood lots