Our progress in 2020.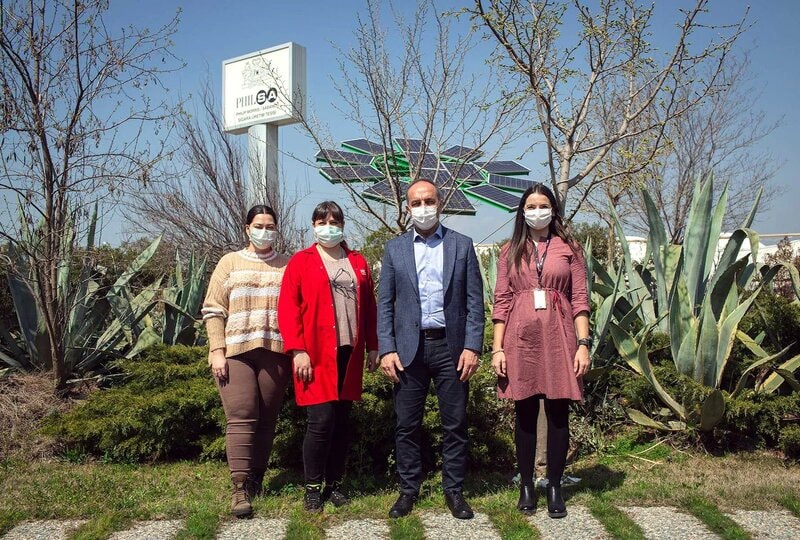 Stepping up our commitment to achieve an inclusive culture
The past year was dominated by challenges to advance inclusion and diversity. The COVID-19 pandemic fundamentally impacted all our employees: It required remote working—which carries an inherent risk of isolation—and raised concerns about personal safety and mental well-being. In parallel, the heightened visibility of Black Lives Matter and other social justice-seeking movements opened up a broader conversation about race, ethnicity, equality, and equity. These events spurred us on to step up our efforts even further to advance inclusion and diversity and expand our focus.
Encouraging employees to take an active role
We strongly believe that promoting inclusion is a collective responsibility, and that education and awareness-raising is an essential first step. Moreover, becoming an ally is also important. An ally is not a member of an underrepresented group but someone who takes action to support that group. It's up to people who hold positions of privilege to be active allies of those with less access, and to take responsibility for making changes that will help others be successful.
To build allyship, we launched "Inclusive Conversations," a series of employee-wide webinars featuring external and internal speakers focused on LGBTQ+ inclusion, cultural diversity, race, and ethnicity. More than 4,000 employees from 69 countries attended these conversations, which in turn led to the establishment of our first two global Employee Resource Groups (ERGs), available to employees worldwide:
STRIPES GLOBAL, PMI's LGBTQ+ and allies ERG, provides a more formalized structure and global strategy to the local LGBTQ+ networks already present in 28 countries.
EMBRACE GLOBAL, our ERG on race, ethnicity, and cultural diversity, aims to raise awareness and understanding of racial, ethnic, and cultural bias and inequality.
Three more global ERGs—focused on women, parents, and disability—are in the planning stage.
In this chapter
Stepping up our commitment to achieve an inclusive culture
Encouraging employees to take an active role
Advancing disability inclusion  
Focus on gender: Achieving gender equality and empowering all women
Next steps

A diverse and inclusive working environment - topic overview
read more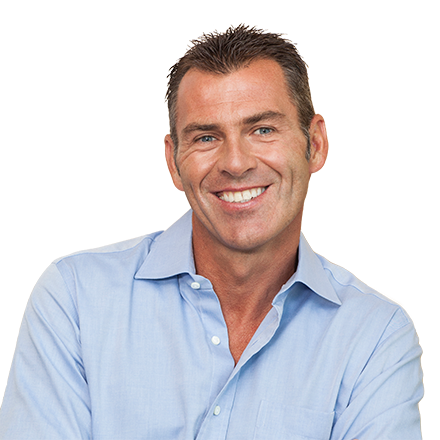 Being an effective ally—to any marginalized individual or group—means listening with an open mind and an open heart. For those in a privileged position (most often white men like me), achieving this means speaking up, taking action, and doing what is right when we see injustice or exclusion, large or small. That's what allyship is all about.
ERGs are an effective platform for building a sense of belonging and sparking conversations that allow employees to share their diverse perspectives and experiences to better understand and support each other. The groups empower employees to play a more significant role in shaping an inclusive, respectful, and supportive culture throughout the organization. Every ERG is open to all. Each is led by a committee of volunteers and sponsored by a member of Company Management. In addition to our two global ERGs, several affiliates in countries around the world have women's networks, which we plan to unite under a global framework in 2021.
Advancing disability inclusion
Affirming PMI's commitment to workplace inclusion, in 2020, our CEO at the time and current Executive Chairman of the Board, André Calantzopoulos, joined The Valuable 500 initiative on disability inclusion. This initiative, launched at the World Economic Forum Annual Meeting in Davos in 2019, aims to put disability on the global business leadership agenda and to persuade 500 companies to publicly commit to advancing disability inclusion. At PMI, we committed to launching an ERG to support belonging and community, raise awareness, and reduce misunderstandings associated with disability. We also pledged to improve the accessibility of our internal and external communication technologies. We began implementing these measures at the start of 2021 and will communicate our progress in our next report.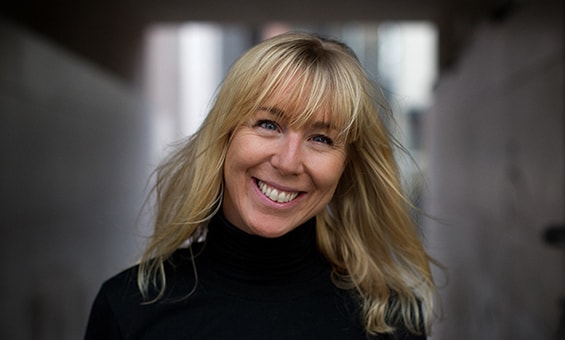 We are delighted to welcome PMI as a member of The Valuable 500. Our global movement is putting disability on the business leadership agenda. By joining our inclusion revolution, businesses have the opportunity to accelerate growth, drive innovation, and improve brand reputation. […] We believe everyone has a unique perspective, and when disabled people are included, we all win.
Focus on gender: Achieving gender equality and empowering all women
Balanced representation
The global commitment to advancing gender equality has brought improvement, but the promise of a world in which all women enjoy full equality and all legal, social, and economic barriers to their empowerment have been removed remains unfulfilled.
A gender gap is a talent gap, and so building a gender-balanced organization remains one of our top priorities. Having more women in the workforce helps us to understand the influence women wield on consumer spending—an important insight for our business-to-consumer business model. Moreover, a skewed gender representation poses a risk to innovation.
There is no silver bullet to closing the gender gap; rather, success requires an ecosystem of interrelated actions across the entire employee life cycle: From recruitment and training to retention and promotion. Critical actions include having a commitment to gender balance led from the top, crafting personalized career and development plans for female leaders, celebrating female talent as role models, and providing female talent with opportunities to build connections and gain mentoring and sponsorship support through networking events and leadership forums.
During 2020, women were hit hardest economically by the COVID-19 pandemic, which forced millions to leave the workforce, often due to household pressures. Thankfully, this trend was not reflected at PMI, where female representation has reached 41.7 percent overall.

Women now hold 37.2 percent of management roles at PMI (2019: 36.1 percent). This breaks down to women currently making up 38.8 percent of managers, 30.9 percent of directors, and 20.3 percent of senior leaders (2019: 37.5 percent, 31.2 percent, and 17.4 percent). Within PMI's Company Management, the number of women has doubled, reaching 16 percent. Among our recruits in 2020, 38.8 percent of those hired into managerial positions were women (2019: 40.7 percent), as were 42.2 percent at more junior levels (2019: 43.8 percent). Read about talent attraction at PMI here.
Furthermore, in 2020, we estimate that women represented around 36 percent of our total STEM-related positions (science, technology, engineering, and mathematics).
For this analysis, we considered the global population working in STEM-related roles or having STEM-related qualifications and making use of these skills in their operational position.
41.7%

Proportion of female employees
37.2%

Proportion of management positions held by women
131

Number of nationalities among PMI's employees
Parental leave
Women's economic empowerment is a pillar of growth and driver of innovation within organizations and nations. Unequal pay, a disproportionate burden of unpaid care work, and a lack of paid maternity leave can have detrimental effects on women's participation in the economy. Gendered differences in employment and wages persist in most countries, with these gaps closely linked to childbearing (a phenomenon referred to as the "child penalty"). This career interruption reflects women's choice or need to spend more time caring for their young children. However, this interruption is often exacerbated by a lack of supportive legal regulation and a corporate environment that makes it difficult for parents to balance childcare, household duties, and a professional career.

Policies that redistribute responsibility for unpaid care work among both partners in a household can prove beneficial both at the household level and within the broader economy. In some cases, such arrangements can provide both parents additional time to bond with their infant while also contributing to a more gender-balanced workforce. Within this context, we announced a new parental leave scheme in 2020 that is more gender-inclusive, driven by the recognition that all caregivers—female and male—want to achieve both a rewarding career and a fulfilling home life.

Under these new principles, primary caregivers will have a minimum of 18 weeks' fully paid parental leave, and secondary caregivers will have a minimum of eight weeks' fully paid leave. The principles apply to all families, including same-sex couples and those whose children are adopted or conceived via surrogacy. This global scheme will be implemented in phases starting in 2021, with the goal of a full rollout across PMI's entire operations by the end of 2022. We will communicate on progress in our next report.

Gender pay
Our global EQUAL-SALARY certification verifies that PMI pays men and women equally for equal work. Alongside equal pay, we are committed to fostering fairness in the workplace, rewarding employees based on their performance.

The gender pay gap refers to the percentage difference between the average pay for men and women and should not be confused with equal pay for equal work. Although women are still paid less than men for equal work in countries around the world, the biggest contributor to the global gender pay gap is the fact that women are underrepresented in senior/higher-paying roles and overrepresented in lower-paying industry sectors and professions.

PMI's global EQUAL-SALARY certification gives us confidence that unequal pay for equal work does not contribute to the gender pay gap at PMI. Rather, as is evident from the below table, the gender pay gap at PMI stems from the fact that women are underrepresented in senior leadership roles. The imbalance also needs to be viewed in the context of our overall workforce demographics. In particular, of the 70,849 people we employed as of December 31, 2020, over a third were in Indonesia, where our workforce is predominantly composed of thousands of people, mainly women, who work in the hand-rolling of cigarettes at our manufacturing facilities.

In line with the U.K. government's gender pay gap regulations, we also publish the gender pay gap for our U.K. market annually.

We are committed to closing our gender pay gap through a range of initiatives aimed at improving the gender balance of our leadership.

Our action plan to increase the proportion of leadership positions held by women globally includes the following:
Aiming for gender-balanced hiring and promotion slates for leadership positions
Reviewing gender splits in employee data (recruitment, promotion, attrition, and engagement) with senior leaders to drive their attention and accountability and identify gaps and issues we can address through interventions and other actions
Supporting all managers in fostering an inclusive workplace and ensuring they are trained on unconscious bias
Developing bespoke, targeted "Women in Leadership" development and coaching programs
Creating development plans to prepare high-potential women for senior executive positions, with senior executive oversight of progress
Launching a global women's ERG and expanding the reach and scope of events that provide visibility to diverse role models and opportunities to build networks and mentoring relationships
Encouraging men and women to take advantage of PMI's paid parental leave program and flexible work policies
Continuing to encourage flexible work arrangements and promotion policies and practices to identify potential systemic bias.
Next steps
In 2021, we plan to communicate our company inclusion and diversity strategy to all employees and roll out cultural awareness and inclusion training.
We will launch and continue to support ERGs, on both the global and local levels.
We will renew our global EQUAL-SALARY certification.
We also plan to provide access to a multilevel online platform to help support and connect employees and managers along their parenthood journeys and through key life stages.
We have designed a "Women in Leadership" program to support female employees in navigating the challenges women commonly face at work and in advancing their careers. Around 50 director-level women will participate in the program in 2021. The program is complementary to the more general leadership and technical/functional skills development programs offered to both women and men.
Furthermore, we will continue exploring ways to strengthen inclusion and diversity practices within our supplier companies.
We also will focus on identifying and developing local talent to diversify our senior-level talent pool.


This online content about our Integrated Report should be read in conjunction with PMI's 2020 Integrated Report. The information and data presented here cover the 2020 calendar year or reflect status at December 31, 2020, worldwide, unless otherwise indicated. Where not specified, data come from PMI estimates. Please also refer to 'About this report' on page 3 of the 2020 Integrated Report for more information. Aspirational targets and goals do not constitute financial projections, and achievement of future results is subject to risks, uncertainties and inaccurate assumptions, as outlined in our forward-looking and cautionary statements on page 145. In the 2020 Integrated Report and in related communications, the terms "materiality," "material," and similar terms, when used in the context of economic, environmental, and social topics, are defined in the referenced sustainability standards and are not meant to correspond to the concept of materiality under the U.S. securities laws and/or disclosures required by the U.S. Securities and Exchange Commission.