Our progress in 2020.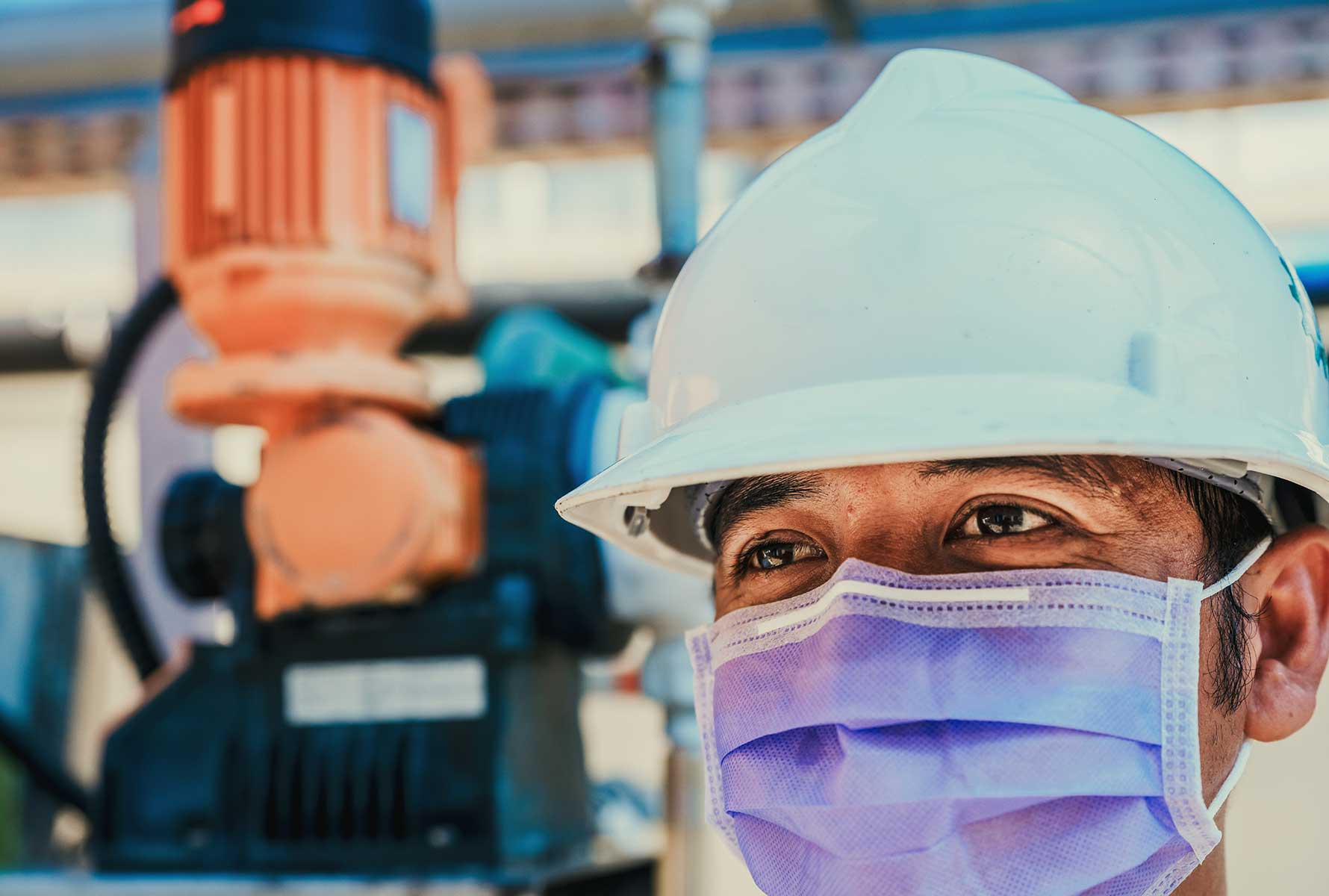 Attracting talent
Our business transformation has led us to identify and close critical skills gaps. To achieve this, we have professionalized our talent acquisition function by investing in people, systems, tools, and processes. Our overall employee turnover rate decreased from 14.1 percent in 2019 to 9.8 percent in 2020.
Strengthening our business through innovative and focused talent attraction remained a top priority in 2020. Although our hiring levels were reduced, we continued to actively pursue and interact with top talent in new and engaging ways. We shifted from face-to-face to full global virtual hiring within weeks. We also ensured that onboarding was adjusted to our new remote reality, ensuring newcomers were warmly welcomed and set up to start contributing as quickly as possible. During 2020, we appointed an additional three members to our Company Management in Finance, Legal and External Affairs.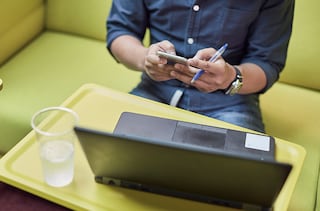 Our focus on our people's well-being, our vision, and our financial resilience amplified PMI's attractiveness as an employer. Our Glassdoor ratings increased from 3.6 (2018) to 3.8 (2019) and 3.9 in 2020. Our Female Attraction campaign has been expanded to 22 countries. In the second half of 2020, we saw improved conversions for candidates moving to interview stage as a result of better targeting across our recruitment and social media activities.
In this chapter
Attracting talent
Global onboarding end-to-end journey
Rewarding employees
Employee development – an evolving culture of learning
Employability – fit for the future
Performance management
Employee engagement
Next steps

Talent attraction, retention, and employability - topic overview
read more
In September, we launched our new global Employer Brand across a range of channels. #MAKEHISTORY is a compelling call to action and a true reflection of PMI as an employer. We will use it to position PMI as an employer of choice, retaining our colleagues while attracting new skills and diverse talent. The launch of our new brand saw 850,000 candidates engaged from September across a range of channels, including careers websites and social media channels such as Facebook, LinkedIn, and Glassdoor.
Our continued focus and external talent penetration helped us increase female diversity at managerial levels by 1.1 percent in 2020. We continue to attract from a wide variety of industries—our top five being consumer goods, professional services, technology, healthcare, and financial services. We increased our female representation at the senior leadership level by 2.9 percent in 2020.

9.8%

Employee overall turnover rate
551

Spend for learning per FTE (in USD) total
+33

Employee Net Promoter Score
As we accelerate our transformation away from cigarettes, we want the PMI employee experience to be even more compelling, so we developed and managed the PMI global recruitment digital channels to improve the employee/candidate experience.
We are also building a pipeline of PMI talent by investing in early career programs. Our global internship program is called INKOMPASS, and to address market needs we created a global toolkit to organize virtual assessment days, keeping all the assessment activities in place while also ensuring a great and memorable candidate experience. The employee Net Promoter Score (eNPS) from seven markets was 90.

Achieving high retention starts with effective onboarding processes for new employees. Participants' onboarding Net Promoter Score (oNPS) increased from +37 in Q1 2020 to +54 in December 2020. This is driven by using data and insights to drive product improvements.
Global onboarding end-to-end journey
PMI's onboarding journey before, during, and after a new hire's first day
New hire sent learning material
Hiring manager receives checklist and portal link. Action: Assign a buddy
P&C partner is sent copy of this email
Hiring manager receives reminder checklist and portal link
Buddy receives checklist and link (Buddy will not receive this email if the hiring manager does not assign a buddy)
New hire receives checklist and portal link
Hiring manager receives checklist and portal link
Buddy receives checklist and portal link
New hire receives checklist and portal link
Hiring manager receives checklist and portal link
New hire receives check list and portal link
Buddy receives check list and portal link
New hire receives checklist and portal link
Hiring manager receives checklist and portal link
New hire receives sign-off email
Career growth for employees

Our internal careers market is called "Open Sourcing" and through employee feedback we relaunched and improved it in 2020. The improved process and site bring greater transparency and easier access to opportunities for PMI employees. It helps us to mobilize our diverse talent across the organization and supports the career growth of our employees, encouraging us all to take ownership of our careers.
Rewarding employees
Our Total Rewards mission is to co-create and enable a high-performance culture that drives PMI to achieve its vision. We do this by offering employee-centric, inclusive, and sustainable reward programs, which champion the well-being and development of our people. Total Rewards recognizes people as individuals, each with different motivations, values, skills, experience, and aspirations that change over time and shape our reward offerings. Across PMI's markets, they are locally relevant and include some global elements such as an Employee Assistance Program for all employees. Others differ depending on local agreements and preferences, and often include a variety of bonus plans, life insurance, and long-term sickness plans, retirement-related arrangements, and paid leave programs. Our evolving workforce determines what changes and what remains; we regularly review our offerings to ensure they are fit for purpose.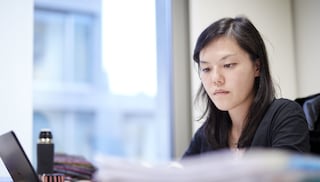 Employee development—an evolving culture of learning
We seek to provide employees with opportunities to continuously develop and grow their careers. Our Global Learning approach attends to what employees need, when they need it ("just in time and just enough"). This simple, responsive learning culture creates a skilled and confident workforce by giving our people the tools they need to perform to their best ability within their current roles—and to develop their potential to be successful in future roles.
To that end, we are investing in learning experiences as well as providing performance support solutions. This includes:
Easy access to learning and knowledge resources in the flow of work, helping our workforce to successfully address and resolve on-the-job challenges triggered by specific events such as operating a machine
Providing safe spaces to collaborate as well as simulating and practicing the specific functional and cross-functional capabilities, skills, behaviors, and habits our employees need—now and in their future roles
Since its launch in 2018, use of our global learning platform FUSE has boomed. In 2020, more than 53,000 employees used FUSE as a learning resource (up from 44,000 in 2019). The platform delivered content more than two million times (double the one million accesses in 2019) and enabled more than 18,500 unique users every month to engage with learning resources. The three most visited communities (which account for around 25 percent of all views on FUSE) are PMI Fundamentals (our one-stop shop for developing foundational knowledge of our products, science, and transformation), Workplace Skills (including a specific curriculum to support our employees during the COVID-19 pandemic, which went live as early as March 2020), and Leadership, a collection of resources, tools, and enablers for effectively leading oneself and others.
The Global Learning approach constantly seeks colleagues' input on the barriers to and enablers of a culture of learning at PMI. A key hub of engagement and key for understanding our learners' needs and preferences is a Global Learning Network of 789 employees, made up of volunteers representing a broad swath of countries and seniority levels, as well as various other categories of diversity. Further, our community of over 200 market leads, capability builders, learning designers, and communication and engagement experts across functions and affiliates regularly meet and collaborate as part of our "community connect" network. As a true peer-to-peer network, they share best practices, run experiments, evaluate data and insights, and thus continuously evolve and improve the quality and impact of learning at PMI.
A key focus of training efforts in 2020 was to effectively measure their success. Previously, we asked participants for feedback at the conclusion of the course, using the eNPS—i.e., how likely they were to recommend it to someone else. In 2020, we piloted additional feedback instruments, including standardized feedback for a second time several months after the learning intervention. This gives us better insight into its utility, as participants can gauge the extent to which they've applied what they've learned in their jobs, in turn giving our senior management team insight into investment return. As an example, this showed that the eNPS for our leadership fundamentals capability building modules went up from 54 percent after the learning to 61 percent three months later—a testament to the value the learning brings to learners in their day-to-day roles (which may be difficult to appreciate immediately after the learning experience).
We believe it is our responsibility to support our employees in their lifelong learning journey and to empower them to develop skills that will bolster their employability within or outside PMI.
Employability—fit for the future
PMI is changing, and so is the world of work. Technologies are disrupting the business environment, driving the need for new skills and capabilities. Constant upskilling and reskilling are essential to ensure employees thrive and, as a result, improve the company's performance and retention. In addition to mandatory job-specific skills training in areas identified by the company to fill gaps, we also empower our employees to take ownership of their careers and development by democratizing learning and offering a range of voluntary learning opportunities globally.

For example, in 2020 we launched access to cutting-edge digital world language learning for everyone, everywhere, anytime. Since its inception in March 2020, over 13,000 colleagues from 89 countries have leveraged this opportunity and dedicated more than 40,000 hours to learning a new language, thus opening up new career opportunities. In addition to positive feedback from our learners (and an eNPS of 41), we were also recognized with two Brandon Hall Gold awards for this initiative.

Our Operations function further expanded the voluntary employability and lifelong learning program piloted in 2019. The lifelong learning program empowers employees to develop business skills and obtain certifications enhancing their career opportunities and boosting their employability.
Centered on employees, the program is designed to be inclusive and enable growth. There are no prerequisites for signing up for a course, and PMI offers bridge training so employees at all levels can enter the program where they fit and progress toward higher levels and certifications. Certifications earned via online platforms vary in length, difficulty, and effort. They range from several weeks to 18 months, with some counting toward a master's degree or other advanced degrees at designated partner universities, such as Harvard and Massachusetts Institute of Technology.

Fostering a growth mindset, employees are encouraged to choose the skills they want to learn and shape their career in the direction of their choice. For instance, a specialist in agronomy can study algorithms and machine learning, or a supply chain planner can learn about climate protection. In September, we invited all Swiss-based employees to join the program. In December, we expanded the training offered and rolled out access to around 5,000 Operations employees around the world. At the end of the year, the program counted more than 1,700 learners in 22 countries, who logged in an estimated 12,500 training hours and obtained 127 academic certifications, with another 162 in progress.

Lifelong learning program testimonials
"The program allows me to further develop the mindset of driving innovation and value creation by applying creative and collaborative design-thinking strategies and tools."
Andrii is enrolled in Design Thinking (Rochester Institute of Technology)
"I learned several things that I can apply immediately, as well as professional virtual facilitation tips and strategies that I'll carry forward for the rest of my career … all at my own pace!"
Paulina received certification in a Design Thinking Micro Masters program (Rochester Institute of Technology)
"Although I do not work in Finance, the Finance course I took is something that proved essential in my current role."
Sergey is enrolled in a Corporate Finance program (Columbia University)
Performance management
PMI uses a global performance management system set up to run as an annual process. At the beginning of the year, employees agree on objectives with their managers, followed in November by an appraisal that includes feedback and one-to-one discussions. Each individual receives a performance rating based on their delivery against business objectives and key behaviors deemed critical to PMI's success.
PMI complements the performance management approach with a 360-degree feedback tool for development-only purposes. The 360-feedback tool raises self-awareness and encourages action-oriented impactful development plans that enable improved performance. In 2020, around 30,000 employees participated in the 360-feedback tool.
Our variable compensation programs aim to recognize, motivate, and reward performance. Our annual performance-based variable cash awards, for example, motivate eligible employees to meet or exceed our company and individual performance targets in any given fiscal year. These include leadership objectives that recognize and value the importance of demonstrating the right behaviors in line with PMI's values. Likewise, our equity awards are designed to support long-term business growth and sustainability efforts, while minimizing share dilution and protecting against excessive risk-taking.
In 2020, we co-created and piloted in eight markets and central business functions a new approach for performance management. Our new performance management supports our quickly evolving environment and ways of working—particularly as we work increasingly in project-based, multifunctional, multidisciplinary, virtual teams. The approach is fundamentally built on the notion of clear objectives for all employees derived from the company strategy and continuous feedback fueled by multiple sources, which minimizes the blind spots and biases that come from top-down traditional assessment, providing a holistic picture regarding the value and impact being made by employees. Our future-focused and value-driven performance management approach fosters development and continuous growth.
Employee engagement
In a year in which the COVID-19 pandemic challenged and demanded more of our workforce than ever before, PMI exceeded its 2025 target employee engagement score.
We celebrate the high commitment this past year among our employees and commend each one of them for engaging more than ever under immense pressure. While we take the eNPS as a positive sign, we acknowledge it might not be representative of future years.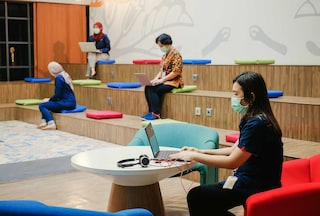 The more than doubling of our 2019 eNPS from 16 in July 2019 to 33 in October 2020 was in part achieved by the efforts to introduce and embed a truly global employee listening program for all engagement dimensions and for key moments of the employee journey. Of course, measurement alone does not provide the means for improving our results and so we have concentrated on ensuring improvement actions are taken across the organization and at all levels. We have provided more managers with access to their teams' data than ever before, so that in 2020 more than 1,000 line managers were able to view anonymized responses, and for 2021 all line managers with sufficient reports will have access to employee listening data for their team. Using this data, action planning tools, and insight reports, all teams across functions, regions, and markets have been creating tailored annual action plans to maintain and further increase employee engagement.
Alongside measuring employee engagement topics through the Pulse surveys, we have now established measures to understand the employee's experience in key "Moments that Matter" to the employee during their journey with PMI. This includes the moments of onboarding, exiting, moving role, etc. We know that these experiences contribute to the employee's engagement, and by measuring them we can practically turn employee pain points into moments of delight. In 2020, the insights in the onboarding survey helped to further improve many aspects of the onboarding journey for employees, which is critical at a time when PMI continues to welcome a wave of new talent and capability to drive our business transformation.
As a listening organization, we were just as proud not to run our regular Pulse survey in April 2020 and instead made the decision to quickly pivot toward a uniquely tailored COVID-19 "Check-in" questionnaire. The questionnaire was less about keeping score on engagement and instead sought to understand the impact of an unprecedented COVID-19 pandemic on the overall sentiment and working experience of our colleagues, most importantly how to improve PMI's response to it through understanding the new needs around working from home, working in factories under COVID-19 guidelines, adapting leadership style, and virtual team management, etc. It is this agile, adaptable, and caring attitude that is core to the work undertaken by the Employee Listening & Insights team.
As in 2019, we measured the engagement of our workforce as we progressed toward our business transformation using the eNPS methodology. External benchmarks show that a positive eNPS score of between 10 and 30 is a strong achievement, especially given the level of transformation that we are driving across all parts of our business. Unlike many other organizations that experienced an engagement increase in their early response to COVID-19, and a later dip in levels, we were able to maintain such an increase. We have embedded eNPS as part of our leaders' objectives to ensure there is adequate focus on this important measure.
Regarding our transition to a consumer-centric organization, in 2020, 84 percent of employees were clear how their work contributes to a smoke-free future—an important metric for both our transformation and in driving higher engagement levels.
As is expected in challenging times, the continued visibility of our senior leadership was a challenge for us in 2020, with the score dropping by five percentage points since our July survey. However, this is one of many areas where we are actively action planning, and 76 percent of our colleagues believe in us to act upon the results of our Extended Pulse survey.
We examine our engagement scores through a range of different demographics, including function, location, tenure, age, grade, and working arrangements during COVID-19. This segmentation helps us to shape the action plans more precisely. When analyzing the results by gender, the engagement results for women have fallen by four points (35 to 31) from the July Pulse to the October Extended Pulse. At the same time, the result for men has risen by two points (31 to 33). We are seeking to better understand this difference and have conducted a deep-dive research project into this area, which includes understanding the impact of having a male or female leader.
As in the previous two years, we will conduct a global survey every year across all engagement dimensions and complement it with regular surveys focused on a subset of questions that have proven to drive higher engagement levels.
Next steps
In 2021, we aim to at least maintain our eNPS in order to meet or exceed the goal of +30 by 2025.
In our quest to instill data-driven decision-making regarding people and culture, we plan to continue distributing engagement data to line managers so that they can understand the dashboard for their team at the individual and group levels.
We will launch additional "Moments that Matter" surveys so that we can better understand each of the major lifecycle events for all colleagues—and put in place measures to improve the relevant PMI procedures and policies.
We plan to further improve our onboarding process to make it more consistent across the business and expand our Global Learning Network to include more feedback from participants. We will also focus on reducing early attrition, i.e., incidents of new recruits leaving within months of joining the company.
We will monitor results of our lifelong learning program to determine how to expand access to a larger population of the company.
We plan to partner with an augmented strategic workforce planning software provider to help identify project skills needs, and model alternative career paths and the skills shift they require. These models will also guide employees in their selection of skills to develop.
We plan to launch our new approach to performance management for all managerial population in 2021 and to expand it more broadly in 2022.

This online content about our Integrated Report should be read in conjunction with PMI's 2020 Integrated Report. The information and data presented here cover the 2020 calendar year or reflect status at December 31, 2020, worldwide, unless otherwise indicated. Where not specified, data come from PMI estimates. Please also refer to 'About this report' on page 3 of the 2020 Integrated Report for more information. Aspirational targets and goals do not constitute financial projections, and achievement of future results is subject to risks, uncertainties and inaccurate assumptions, as outlined in our forward-looking and cautionary statements on page 145. In the 2020 Integrated Report and in related communications, the terms "materiality," "material," and similar terms, when used in the context of economic, environmental, and social topics, are defined in the referenced sustainability standards and are not meant to correspond to the concept of materiality under the U.S. securities laws and/or disclosures required by the U.S. Securities and Exchange Commission.