A report commissioned by PMI highlights the link between climate change and human rights, as well as the importance of identifying synergies and integrating efforts to mitigate impacts on the most vulnerable in our society.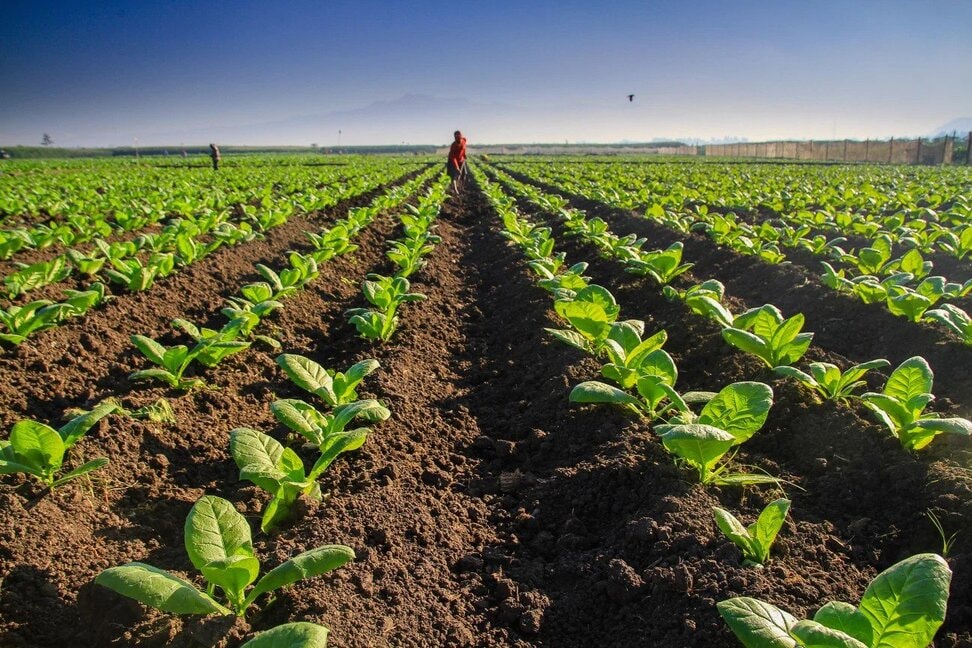 It is now beyond debate that the climate crisis is a global, existential threat. But we don't all face its consequences equally.
The vulnerable people in underprivileged parts of society—who are least responsible for causing the problem of climate change—are also those most likely to suffer from its impacts.
As a business with a global footprint, Phillip Morris International (PMI) recognizes that climate change is not only about impact on the environment but also on people's economic and social well-being.
With the company's 10-year experience of implementing programs in its agriculture supply chain, PMI understands how climate change has exacerbated human rights issues and affected the most vulnerable people around the world.
A new briefing paper, commissioned by PMI and prepared by the company's human rights adviser Article One, explores in depth where and how the key issues of climate change and human rights intersect. This is an essential step in developing coherent and inclusive strategies across PMI's supply chain to help mitigate the impacts of climate change.

Our aims:


Carbon neutrality
Achievement of carbon neutrality of PMI's direct operations (scope 1+2) by 2025
Net-zero emissions
Achievement of net-zero emissions of PMI's value chain (scope 1+2+3) by 2040
Engaging suppliers
PMI's critical suppliers to adopt science-based targets (SBTs) in line with PMI's own, aligned with the 1.5°C pathway necessary to meet the goals of the Paris Agreement
The climate crisis and human rights are interdependent
For PMI, addressing the climate crisis and respecting human rights are two key priorities of its sustainability strategy. As the company transforms to achieve its purpose of delivering a smoke-free future, it is aware of the environmental and social impacts its business operations create.
PMI has put in place ambitious energy reduction and carbon-neutrality targets, while recognizing that these transitions need to be just and equitable and protect people's livelihoods.
The company's efforts to combat climate change are not limited to working towards carbon neutrality in its operations and across its entire value chain. It is also working to increase the resilience of its business and the communities where it operates.
Sustainability challenges do not exist in a vacuum. They are often linked, and their interdependencies—including the direction of causality and magnitude—must be considered to craft appropriate solutions.
This relationship can be seen as an opportunity as well as a challenge, as a positive impact in one area can also benefit another. For example, sustainable supply chain management can be a catalyst for progress on climate protection or fair working conditions, forest protection is key to climate stability, and biodiversity conservation is instrumental to the socioeconomic well-being of rural tobacco-farming communities.

PMI's drive to contribute to climate justice in agriculture
PMI aims to contribute to climate justice at the different stages of the tobacco value chain, and has therefore implemented several programs geared toward climate protection and respect for human rights.
These programs include environmental interventions such as:
Crop diversification: Helping farmers improve their income (through growing and marketing a range of complementary crops) and improve their resilience (by diversifying their crops and engaging in other income-generating activities).
No deforestation of old-growth forests: Tobacco farmers rely on forests, which are critical for the water cycle and soil protection. As of 2020, 100 percent of the flue-cured tobacco purchased by PMI has no risk of having caused deforestation of primary and protected forests.
Effective irrigation methods: These improve farmers' household income by increasing the efficiencies and savings in their operations—such as water, time, and labor costs—while raising the yield and quality of tobacco (and other complementary crops) produced.
Water stewardship in manufacturing operations: To use water sustainably within the watersheds where it operates, PMI has embraced the Alliance for Water Stewardship (AWS) standard and is implementing it across its manufacturing operations, with a target to certify all factories by 2025.
While PMI is making good progress in this area, the company recognizes that much more needs to be done.
"We hope that this briefing paper, in addition to informing our own approach to climate justice, can also be of use to businesses around the world who face similar challenges," said Anna Kletsidou, PMI's head of Social Impact.
"We believe in the power of collective action, and we will work to respond to this emerging issue."
What is climate justice?
Climate justice is a term pioneered by activists in the global south. It acknowledges that climate change has differing and inequitable impacts on vulnerable, underprivileged population groups. It seeks to address the injustice that those who are least responsible for causing the problem of climate change are also those most likely to suffer from its impacts.
Systemic disparities persisting in society today—including, but not limited to, those associated with wealth, race, ethnicity, gender, class, and generational gaps—influence the relationship people have with the environment, and can compound climate risks.
Climate change is intrinsically linked to human rights. In addition to the right to a safe, clean, healthy, and sustainable environment—recently recognized by the UN Human Rights Council—climate change can negatively impact multiple human rights. These impacts will be felt acutely by those who earn a living in agricultural, forestry, and fishing industries, particularly in the global south.
The private sector should play an important role in advancing climate justice by realigning business incentives with international climate commitments, such as the Paris Agreement. Businesses are increasingly committing to energy transitions, GHG emission reductions, and deforestation targets. Many are also increasing transparency and reporting surrounding their progress, committing to lead in the fight against climate change, and helping to influence government action on climate and human rights impacts.
Through due diligence efforts, businesses can better understand how climate change and sustainability measures impact the people associated with their business. In accordance with the UN Guiding Principles on Business and Human Rights, businesses must "know and show" their impacts on the climate.