Sustainability
Our approach to sustainability
31 Aug 2019
·
5 min read
For PMI, sustainability means creating long‑term value while minimizing the negative externalities associated with our products, operations and value chain.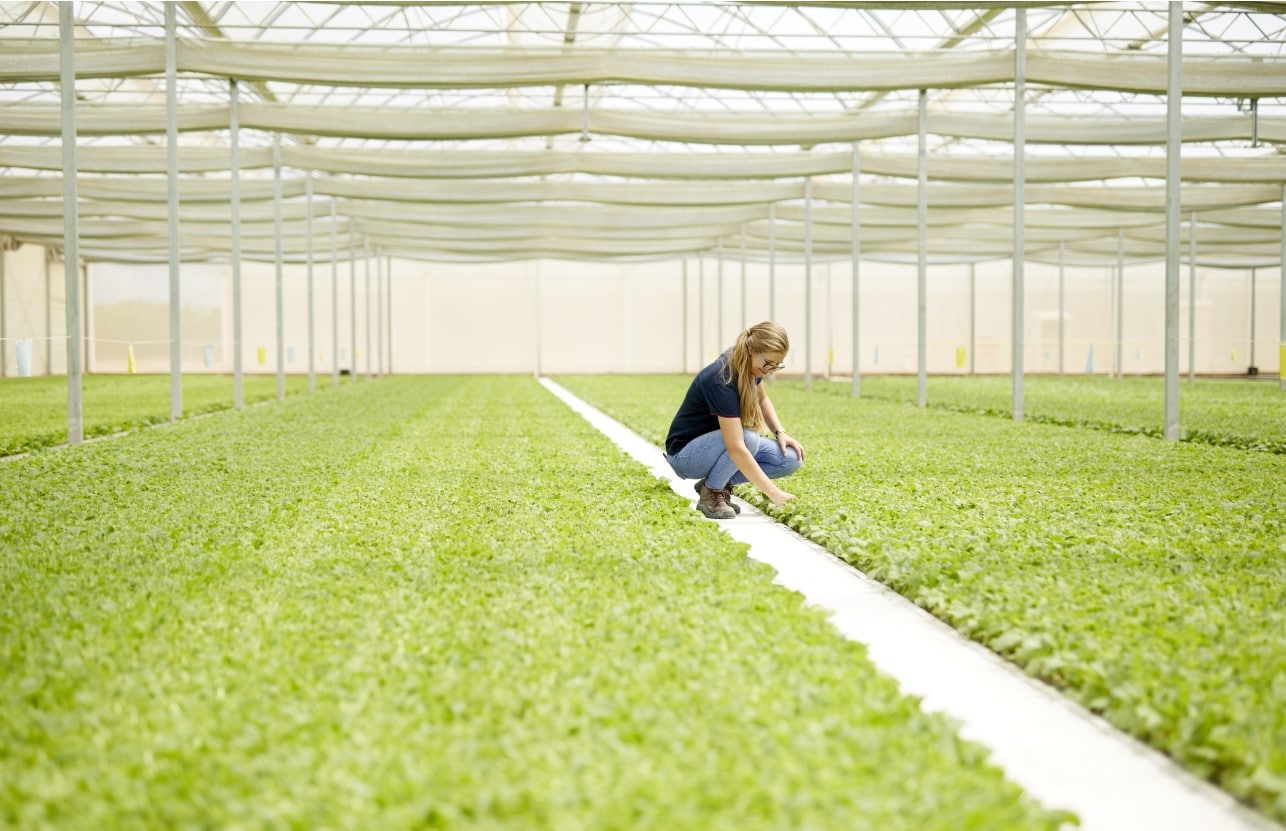 Our sustainability strategy
To become a sustainable tobacco company, we must take every step to completely replace cigarettes with smoke-free alternatives. Innovating for better products is therefore at the core of our corporate strategy.
As we are transforming our company, we need to put increased emphasis on sustainability: Effective management of operational topics such as responsible commercialization and respect for human rights; social topics, such as the socioeconomic well-being of tobacco-farming communities and the health, safety, and well-being of all at work; and environmental topics such as climate protection, littering prevention, and integrating eco-design and circularity into product development.
Our sustainability material topics are structured around four pillars of action, which form the basis of this report. Tier 1 topics are discussed in our PMI Integrated Report 2019, whereas tier 2 topics are only reported on our website. The grouping of topics in two tiers is based on a sustainability materiality assessment we refreshed in 2019. This analysis informs our 2025 roadmap for improvement on these topics. Progress here will enable us to make our contribution to the relevant UN Sustainable Development Goals (SDGs).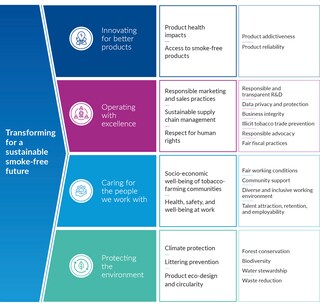 Focusing on what matters
A rigorous and formalized materiality assessment ensures that our strategy, work, and reporting cover the correct topics in the right way; this allows us to focus resources for the greatest impact and make progress against our sustainability roadmap.
We refreshed our materiality assessment at the end of 2019, owing to the rapid pace of PMI's transformation and the increasing maturity of our sustainability work. We were also keen to reach out to more of our stakeholders in the process. A detailed report of our materiality assessment can be found here.
Working with a third party to facilitate the materiality assessment is critical to ensuring a thorough and unbiased exercise. In each of the past two years, we partnered with BSD Consulting, an ELEVATE company, to help us carry out our analysis in line with the requirements of the Global Reporting Initiative (GRI) Standards.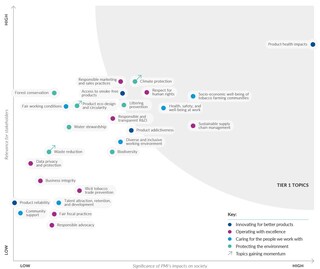 Our 2025 roadmap
In our Sustainability Report 2018, we committed to further developing our goals and key performance indicators (KPIs). Throughout 2019, we crafted our 2025 roadmap, based on our sustainability materiality assessment and focusing on tier 1 topics – those areas in which we believe we can make the greatest difference. Each priority topic falls under the responsibility of a member of PMI's Company Management and is assigned a target against which our progress will be measured and reported on annually. As we are still developing certain KPIs, we will provide a more comprehensive overview in our next report.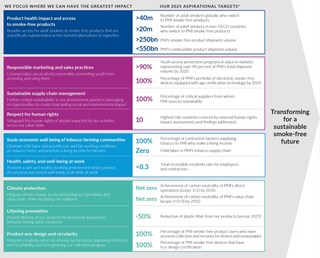 Note: Where targets refer to a different year than 2025, it is specifically indicated.
Contributing to the Sustainable Development Goals
The 2030 Agenda for Sustainable Development is a universal call for action to address global challenges. At PMI, we are committed to play our part in making the UN Sustainable Development Goals (SDGs) become a reality. Building on our refreshed materiality assessment and our sustainability roadmap, we reviewed the SDGs to which we believe we can contribute most. We took the same approach we applied in 2018:

We mapped our sustainability work to the 17 SDGs and 169 targets.

We identified the SDGs for which we believe we can have the greatest positive impact.

We aligned these SDGs to our sustainability strategy.

We developed our SDG wheel based on the tiered structure of our strategy – tier 1 and tier 2 topics.
We identified no significant changes versus our 2018 assessment, with SDG 3 (health and well-being) remaining at the core of our efforts. SDG 2 was added to the primary SDGs on which we focus, reflecting greater emphasis on the socioeconomic well-being of tobacco-farming communities and sustainable supply chain management among our tier 1 topics. With our 2025 roadmap now in place, we do not anticipate any major changes to our SDG focus in the medium term.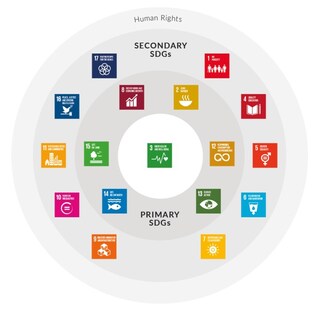 Primary SDGs to which PMI can contribute