For PMI, sustainability means creating long‑term value while minimizing the negative externalities associated with our products, operations and value chain.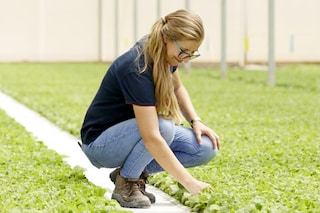 Our sustainability strategy
Our strategy is structured around four pillars which supports our vision for a smoke-free future: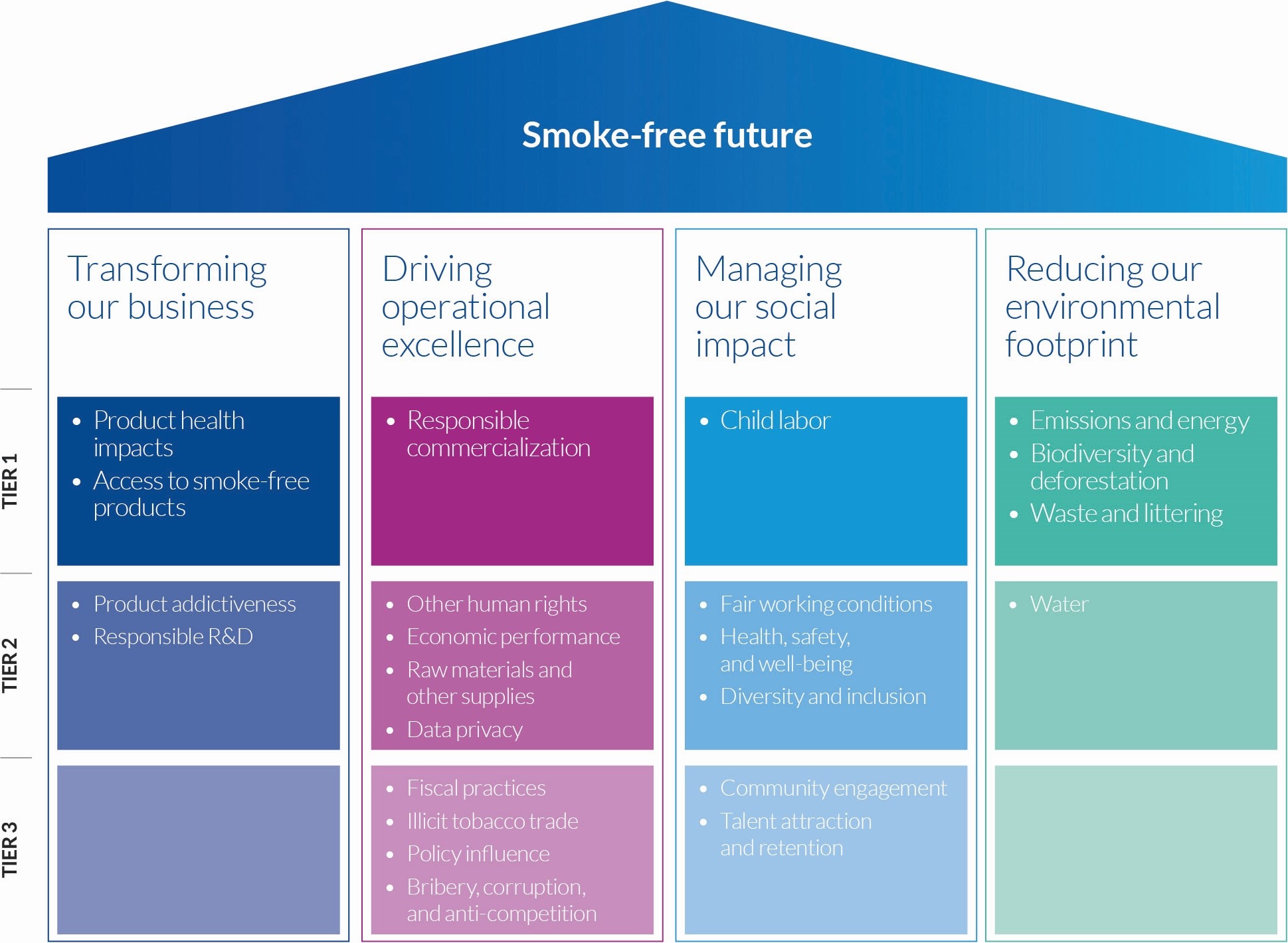 Sustainability materiality assessment
To ensure our sustainability strategy addresses the most relevant topics and is aligned with societal expectations, we conducted a new sustainability assessment in 2018, involving a broad range of external and internal stakeholders. The assessment enabled us to refine our focus across the four pillars of our strategy for a smoke-free future.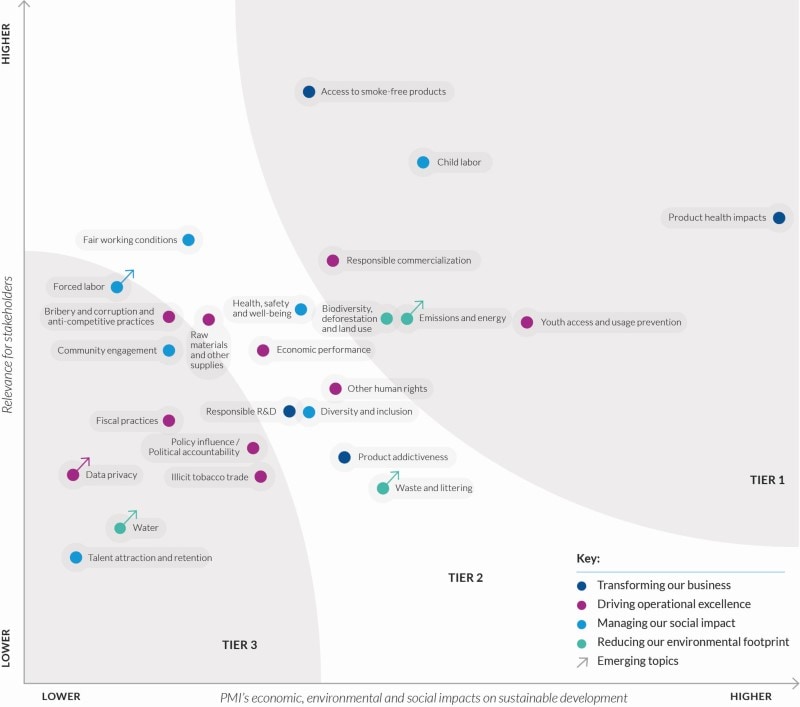 Stakeholder engagement
As we progress towards a smoke‑free future, the trust of our stakeholders is key to our success. We engage with stakeholders on an ongoing basis in a number of ways. The infographic below shows our stakeholders by category and how we engage with them.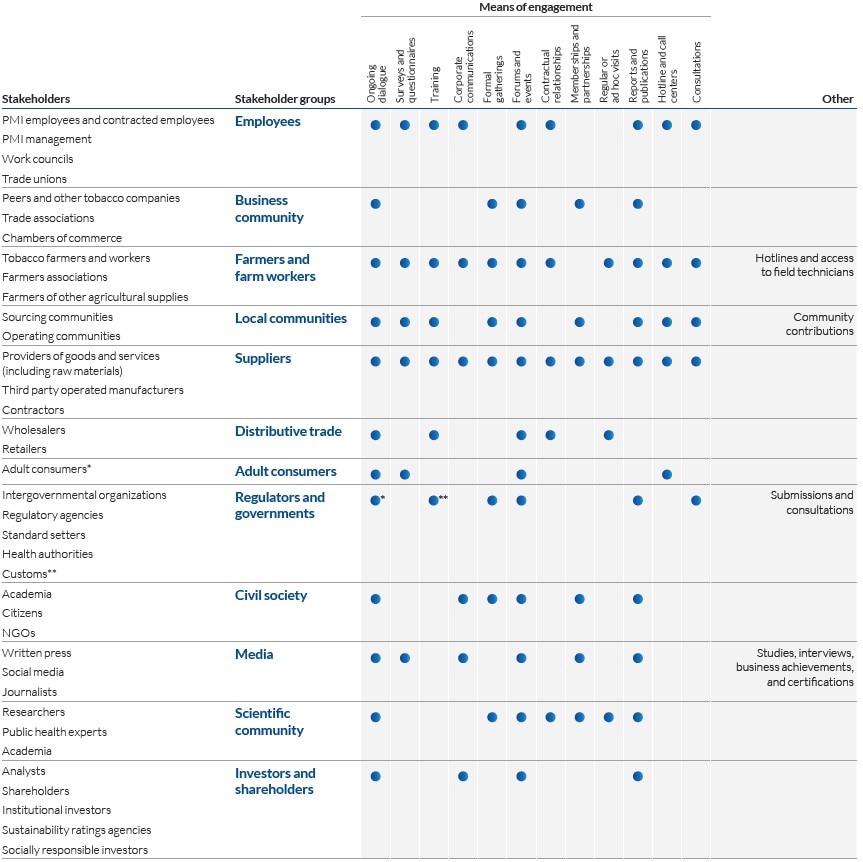 * Where appropriate and as per local regulations
** We train customs and law enforcement officers as part of our efforts to fight illicit tobacco trade
Sustainability governance
Clear governance and management structures enable us to deliver on our commitments to sustainability. We strengthened those across our organization in 2018.

In 2018, the Nominating and Corporate Governance Committee of the Board of Directors was formally given the mandate to oversee the sustainability strategies and performance of the company. The Committee is updated on progress by the Chief Sustainability Officer, and advises the Board on sustainability matters.

Our SMT, the company's senior management team, regularly reviews sustainability matters, strategy, key programs, and budget. Certain members of the SMT are part of our Sustainability Committees, which oversee and validate the company's sustainability work.

The Chief Sustainability Officer reports to the President External Affairs and General Counsel, a member of the SMT. Heading the Sustainability Team, the Chief Sustainability Officer leads the integration of sustainability into our business. He also coordinates the Sustainability Committees, composed of senior leaders from various functions.

An increasing number of employees within the company work on sustainability on a daily basis. Some functions have dedicated teams addressing sustainability in their area of expertise. All our affiliates have appointed a local sustainability coordinator. This helps ensure that our global strategies and programs can be implemented at the market level, and that local realities are also reflected in our global efforts.
Sustainable development goals
Our business strategy aims to contribute to making the SDGs a reality.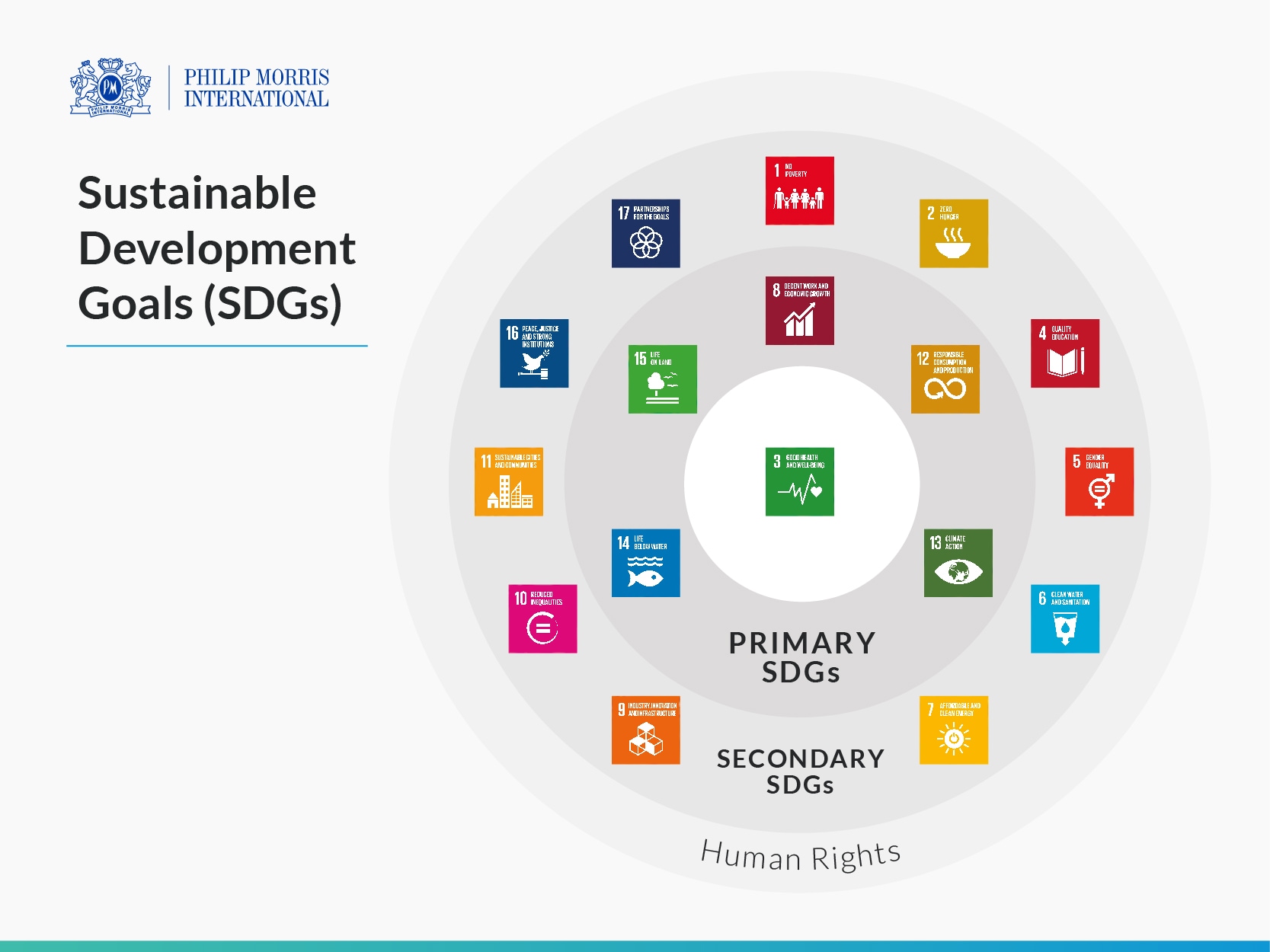 Our SDG prioritization is the result of a four-step process we undertook as part of our sustainability materiality analysis in 2018, which took the following approach:

We mapped our sustainability work to the 17 SDGs and 169 targets;
We identified the SDGs where we believe we can have the greatest positive impact;
These SDGs were aligned to our sustainability strategy; and
The SDG wheel was developed based on the tiered structure of our strategy.

Considering the health impact of our products, SDG 3 was identified as the goal we can contribute most to, whereas human rights is an encompassing concept relevant to all SDGs.