Philip Morris International was one of the main sponsors at this month's Geneva Pride 2021, and was also recently awarded the Swiss LGBTI-Label for its inclusive workplace.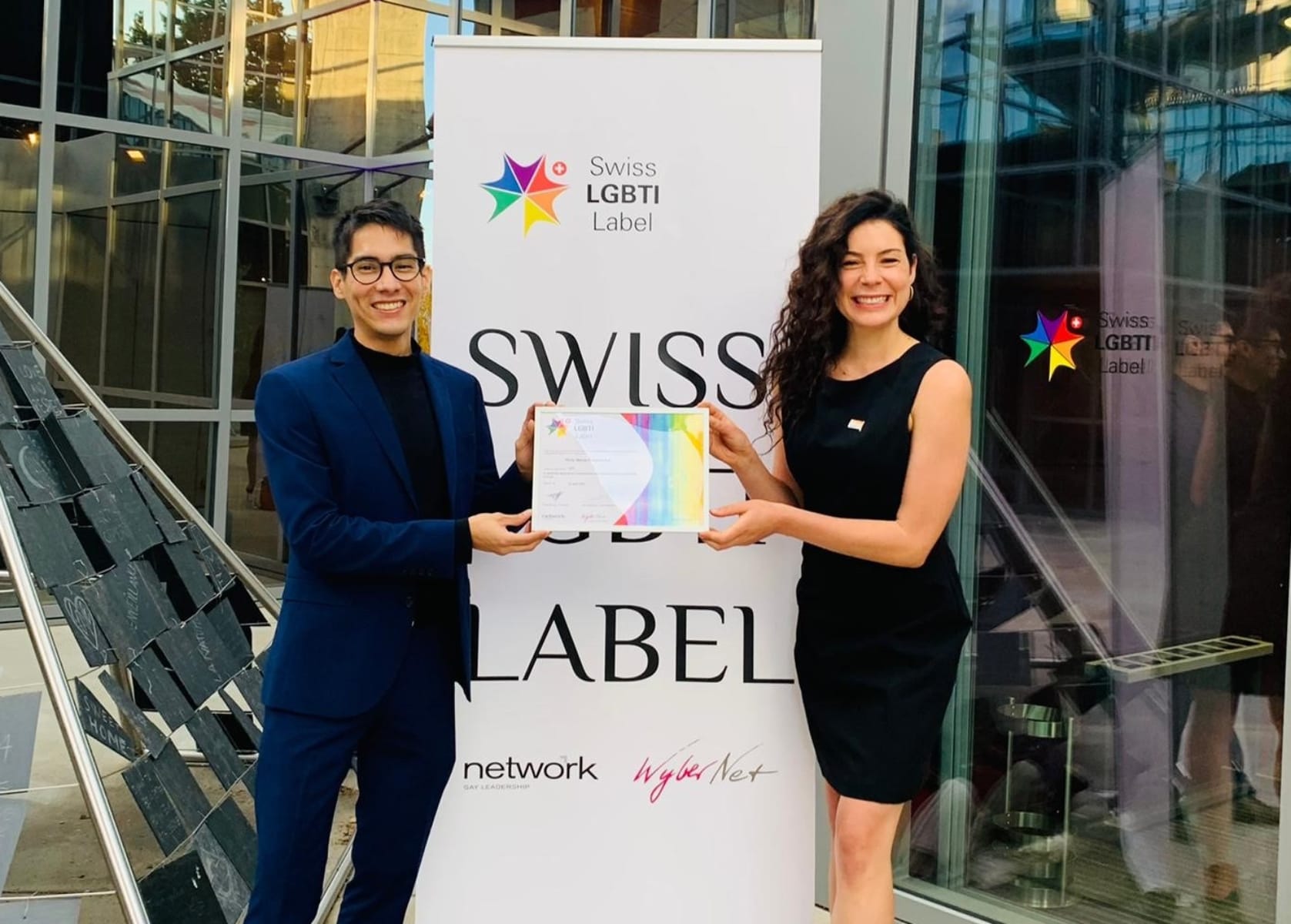 Philip Morris International (PMI) is proud to have been one of the three "Diamond" sponsors at Geneva Pride 2021. Employees from the company also participated in the Pride march, demonstrating how PMI is further fostering an inclusive workplace where all its employees feel safe and comfortable to be themselves.

Geneva Pride is a major event bringing together LGBTQ+ people and supporters to raise awareness about the daily challenges they face, advancing equality between all people, and demanding equal rights for all.

PMI's commitment to inclusion, equity, and diversity is a critical ongoing pillar of our business strategy, not only during Pride Month.

Philip Morris Switzerland was recently awarded the Swiss LGBTI-Label, a mark of recognition for organizations based in Switzerland that are committed to working for the equality of LGBTQ+ people.
In accepting the award on behalf of PMI, Laurent Gilliard, responsible for STRIPES ERG in the EU Region, said: "There has been tremendous progress on inclusion and diversity in the last few years, and this distinction recognizes our efforts, especially in relation to LGBTQ+ inclusion. The Label tells our people what they can expect from the company and shows that our culture embodies a deep sense of respect, inclusion, and freedom to be your authentic self."

The STRIPES network is the voice for the LGBTQ+ employees in all PMI affiliates, creating a continuous conversation across the organization to support an even more inclusive, respectful, and supportive culture.

"This recognition is something we've worked very hard for," said Nikki Symmons, STRIPES Global Head of Programs and Events. "We are building strong community foundations internally, and working with our LGBTQ+ people, supporters, and allies to create a fully inclusive global company."

PMI has a clear vision to foster an environment where everyone feels safe and comfortable to be their true selves at work. The company is committed to building a culture and workplace reflecting the world's diversity.