Technology and continued collaboration are essential in the ongoing fight against illicit trade
06 Aug 2020
·
6 min read
PMI is implementing world-class measures to secure its supply chain.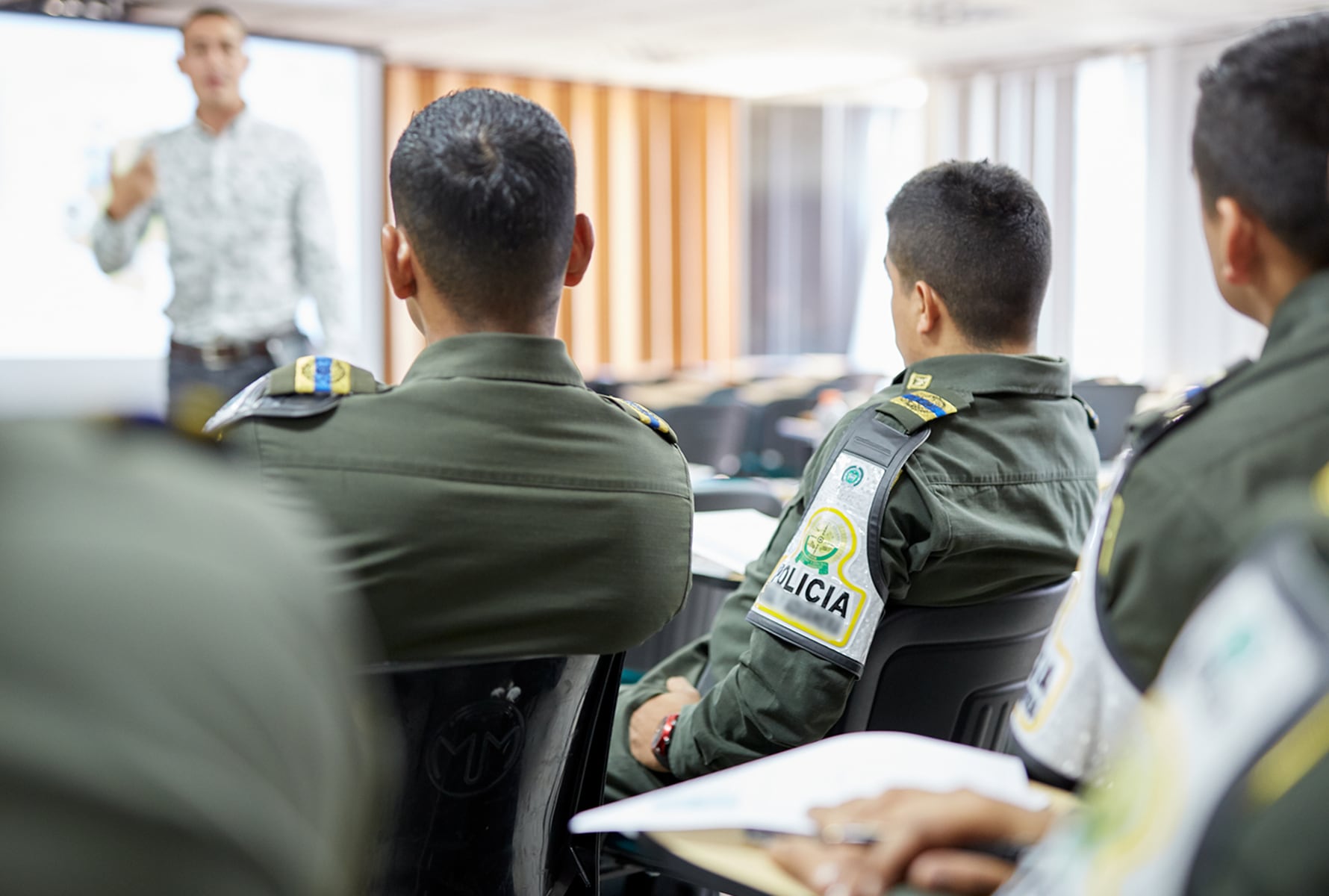 For Philip Morris International (PMI), eliminating illicit tobacco trade has been a long-standing priority and an integral part of our work to drive operational excellence. And today, as we transform our business to deliver a smoke-free future, we know we must sustain our efforts to secure our supply chain. Illicit trade makes cheap, unregulated tobacco products easily accessible—undermining efforts to reduce smoking prevalence and protect youth from smoking.
In a future where better alternatives replace cigarettes for those who would otherwise continue to smoke, there is no place for illegal operators fuelling the black market with illicit products.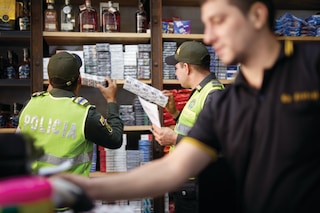 (Image above. © George Brooks)
Illicit trade is a serious and growing threat to society, and governments are losing billions in lost tax revenues to smuggling, counterfeit, and tax evasion. It hurts legitimate businesses too and exposes consumers to poorly made and unregulated products. For instance, one out of every 10 cigarettes smoked around the world is thought to be illicit, and governments are losing an estimated USD 40 billion in tax revenue each year.

How does PMI control its supply chain to prevent the diversion of its products?

We make substantial efforts to tackle the issue at regional, national and international level, having implemented world-leading supply chain control measures. Cooperation with regulators and law enforcement agencies, is central to advancing these efforts.
We implement several actions to ensure strong controls within our global supply chain:

Effective governance

• A dedicated global team of illicit trade prevention professionals works to secure PMI's supply chain for both its combustible cigarettes and smoke-free products
• PMI's Anti-Diversion Governance Committee ensures that the right policies and systems are in place to prevent the diversion of our products to illicit channels.
• A mandatory "Know Your Customer" policy for our customers and suppliers helps to ensure that PMI only does business with entities that have a high standard of integrity and ethical business practices
---
Sophisticated monitoring

• As part of our "Know Your Customer" policy, each PMI affiliate is required to monitor the sales of customers selling significant volumes of our products, identifying any unusual activity or trends
• An enhanced volume monitoring process is introduced in cases where markets are identified as having a higher risk of product diversion
• We commission and coordinate surveys aimed at measuring incidence of non-domestic cigarettes consumption across PMI markets using empty pack collection methodology.
• We use advanced tools based on machine learning and artificial intelligence to monitor trends in online illicit trade and prevent the sale of PMI brands by illegal online sellers.
Advanced tracking and tracing
• We have advanced our authentication and security technologies, ensuring the traceability of our products across the supply chain. We rely on interoperable technology tracking the movement of products in more than 140 countries. In 2019, we ensured 100% of tracking and tracing coverage of all shipping cases of our tobacco products.
• For our smoke-free products, that also involve electronic and other components in addition to tobacco consumables, we have an enhanced Anti-Counterfeiting Protocol. This covers our suppliers of critical components such as blades, chargers, and batteries. Through what is called a "reverse logistics" process, we can detect the counterfeiting of our smoke-free devices.
Part of our promise is to continue cooperating with law enforcement agencies by providing awareness and technical training to maintain our supply chain integrity and protect our products, consumers and society as a whole
Continued cooperation
• We use the information gathered from seizure inspections to identify the points of diversion with the aim of preventing re-occurrence.
• Through our collaboration with law enforcement agencies around the world, last year we were able to train over 6,000 law enforcement officers in 23 different countries on how to authenticate PMI products, as indicated on the online supplement to PMI's Integrated Report 2019
• As of 2019, PMI has 50 cooperation framework agreements with customs authorities and governments in 43 countries as part of its concerted efforts to take action against illicit trade.
These actions come on top of PMI's support for strict anti-illicit trade regulatory requirements, including the - Framework Convention on Tobacco Control Protocol to Eliminate Illicit Trade in Tobacco Products - and the tracking and tracing provisions under the EU Tobacco Products Directive. PMI also works with private and public sectors to help advance global anti-illicit trade efforts, including through PMI IMPACT, a global initiative supporting third-party projects against illegal trade and related crimes.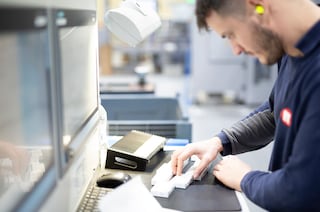 Looking ahead
Controlling the supply chain and protecting our products is paramount for us to help eradicate the threat of illicit tobacco trade. We will continue to look for innovative strategies while investing in advanced technology, which will help protect consumers and our business from the perpetrators of illegal trade. Commenting on the company's approach, Frank Bode, PMI's Director Illicit Trade Prevention, Supply Chain Integrity said: "Illicit trade is not a victimless crime and we remain focused on expanding our efforts to protect our supply chain. Our efforts rely also on using the information gathered from seizure inspections to better prevent the diversion of our products. Additionally, thanks to the continued work with private and public bodies, we have improved our understanding of the smugglers' modus operandi."
"Part of our promise is to continue cooperating with law enforcement agencies by providing awareness and technical training to maintain our supply chain integrity and protect our products, consumers and society as a whole," he added.
To achieve a smoke-free future, it is vital that illicit trade is eradicated, wherever it exists. It is essential for governments, local authorities and civil society to collaborate together to achieve this goal. Real change can then be accomplished.
• For more information, visit StopIllegal.com