Smoke-free alternatives were developed to provide the hundreds of millions of adults who don't quit with a better alternative to continued smoking.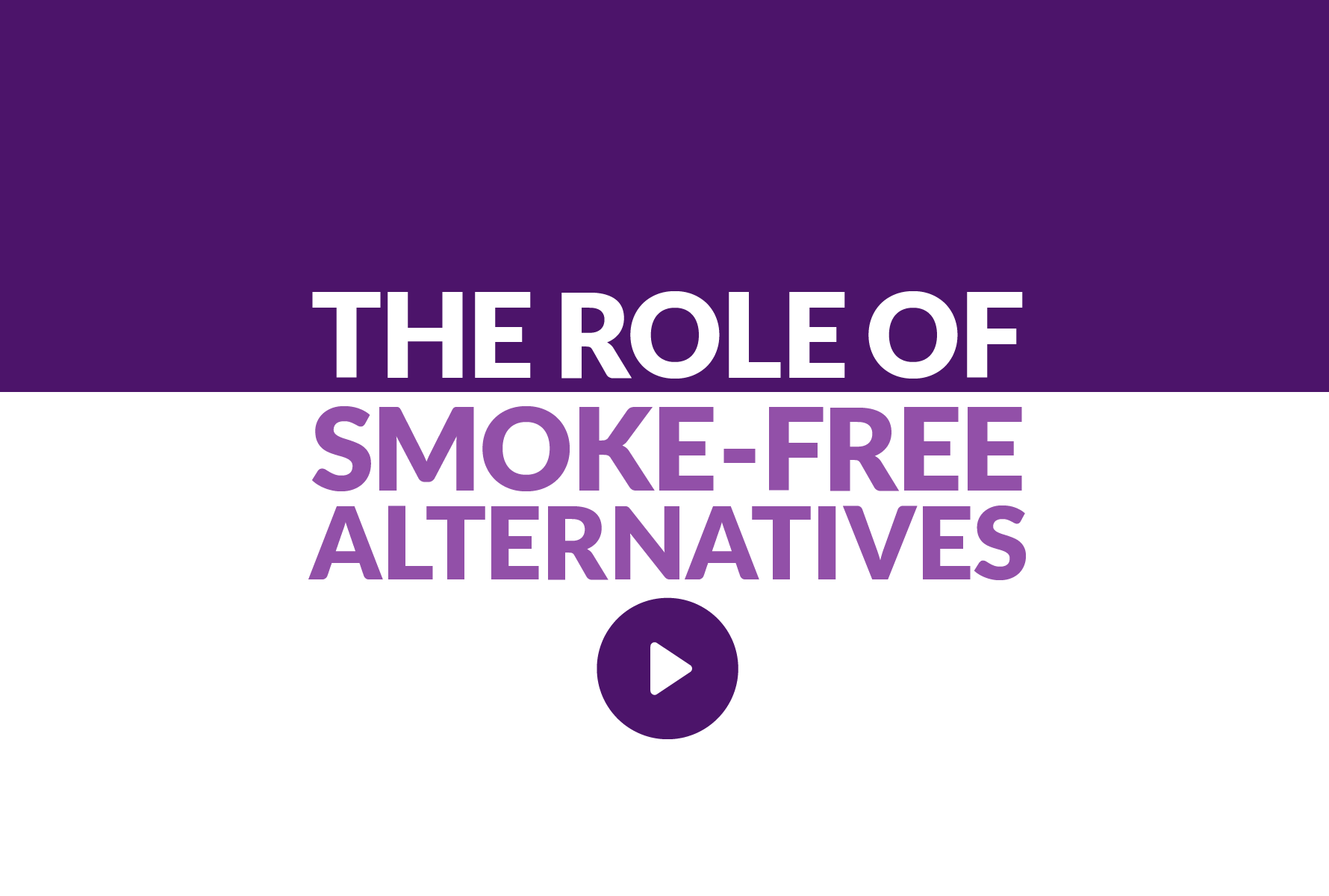 WHY ARE THEY BETTER ALTERNATIVES?
Quitting tobacco and nicotine altogether is always the best decision. But in any given year, only about one in every 10 people who smoke cigarettes will quit.
To better understand the role smoke-free alternatives can play in society, we must first understand how they are different from cigarettes.
The key difference is that cigarettes burn, and smoke-free alternatives don't. This is important because the smoke from a burning cigarette contains more than 6,000 chemicals, around 100 of which have been identified by public health authorities as harmful or potentially harmful.
Eliminating the burning process means that smoke-free alternatives can produce significantly lower levels of these harmful chemicals compared to cigarettes—although they generally provide nicotine and are not risk-free.
MORE CHOICE FOR BETTER CHOICES
A wide variety of smoke-free alternatives have been developed to satisfy the diversity of needs and preferences.
Examples include e-cigarettes (also known as vapes), heated tobacco products, and oral smokeless products such as snus and nicotine pouches.
Nicotine is one of the factors, alongside taste and ritual, that plays an important role in switching adult smokers from cigarettes to smoke-free products.
However, there are many misconceptions around nicotine. Contrary to the beliefs of some, while nicotine is addictive and not risk-free, it is not the primary cause of smoking-related diseases. 
​ Smoke-free innovations exist exclusively as a better choice for adults who would otherwise continue to smoke, and strict regulatory practices should be implemented to ensure these products only reach the intended consumers.