Smoke-free future: The fashion industry is starting to turn its back on smoking
27 Feb 2019
·
5 min read
Cigarettes are still linked with fashion, but the industry is finally starting to embrace a smoke-free future on and off the catwalk.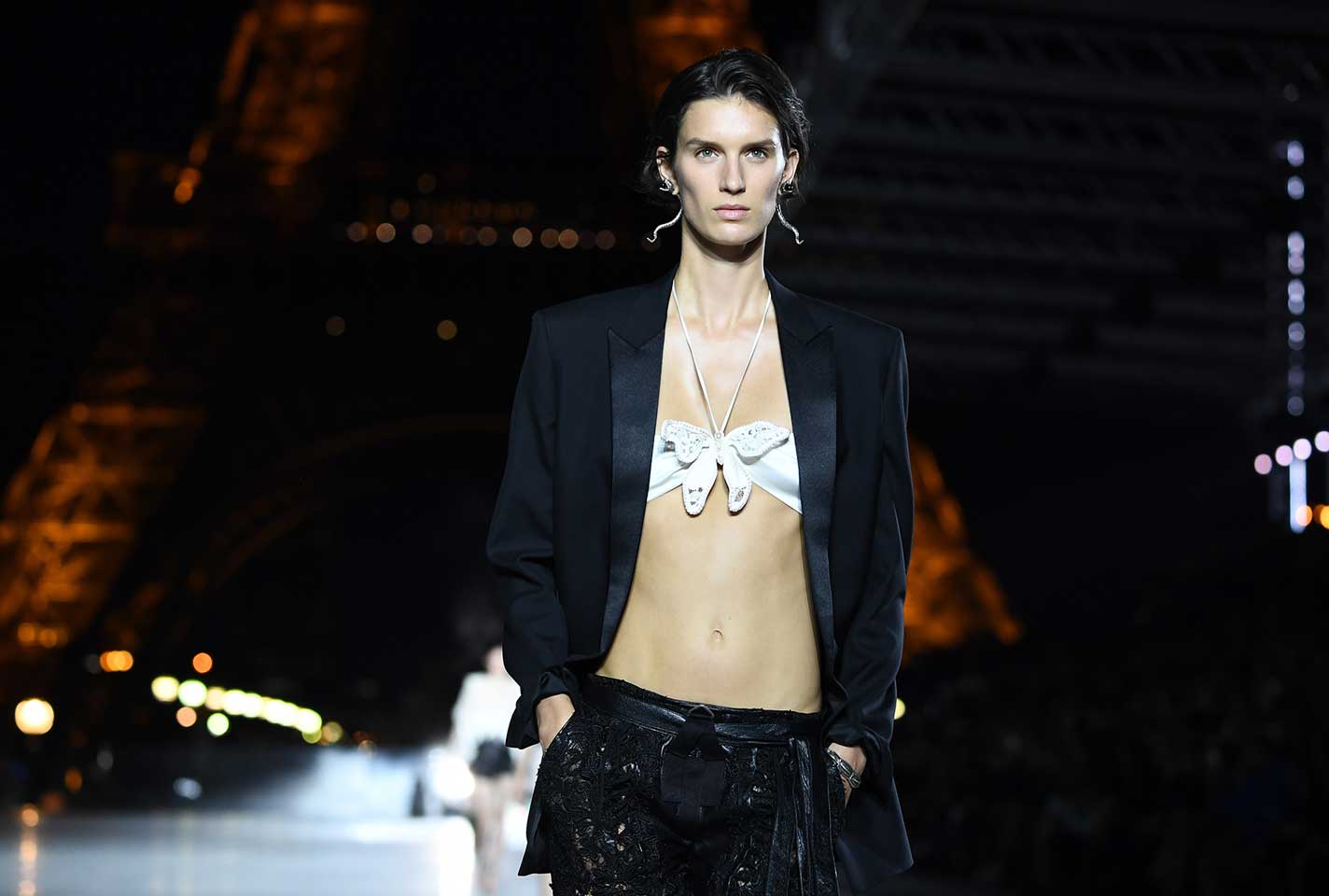 As another Fashion Week season opens, the industry has given us a taster of what we can expect to see in our wardrobes in six months' time. Whether it's the New York, London, Milan or Paris Fashion Week, it's not always the clothes that everyone is talking about. You can usually expect a designer arranging a controversial stunt on the catwalk, or a celebrity guest misbehaving on the FROW (front row).
A frequent talking point at the biannual shows is cigarettes being smoked by models on the catwalk. Smoking's relationship with fashion can be traced back to the 1920s, when women started to embrace the traditionally male pastime. With notions of rebellion and independence all the rage, flapper models were often pictured in advertorials with a cigarette in hand. By the 1960s, Yves Saint Laurent even designed a women's tuxedo apparently for smokers, entitled 'Le Smoking', which featured satin lapels to repel ash.
Throughout the 20th century, smoking continued to appear in fashion advertorials and photoshoots. The industry is known for its rebellious spirit and its intention to provoke, so it's no surprise that cigarettes are still linked with fashion.
Explaining the prominence of smoking in fashion shoots, British stylist and fashion editor Marian Kwei explained: "We know smoking isn't good for us. The problem with fashion is it's about rebellion. It's about conceiving new ideas and getting the public to see it from the designer's perspective."
Many magazines are moving away from smoking imagery. International Fashion and PR Consultant Chimere Cisse has seen a gradual shift in the big American and British glossy magazines, although she concedes smoking is still popular with their French counterparts.
She said: "The big, main glossies are moving away from using cigarettes. We've entered the age of wellness. We want to be healthier, so there's a move in that direction. The cigarette is a classic, iconic image, but it's being seen less and less. Some of the bigger fashion brands would be cautious to glamorize smoking in this new health-conscious day and age. It's almost in line with the anti-fur movement."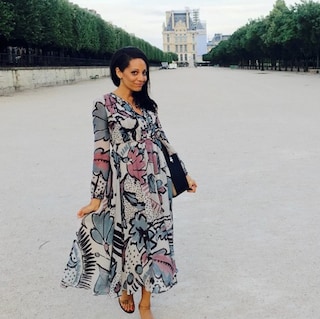 International fashion and PR consultant Chimere Cisse. (© Chimere Cisse)
While many of the mainstream magazines are moving away from cigarette imagery, it appears more of the edgier, alternative or niche fashion publications are still using smoking as a 'prop' to create atmosphere in a still image.
Kwei believes this is a tired concept, and those that do it need be more innovative. She explained: "The whole smoking thing in photoshoots has become boring. Every other image you see has a cigarette. It's a lazy way of adding atmosphere. The industry needs to come up with more creative campaigns, more creative shoots. We need to create the atmosphere through using other props."
The whole smoking thing in photoshoots has become boring. Every other image you see has a cigarette. It's a lazy way of adding atmosphere.
Kwei admitted she is so committed to the anti-smoking message that she's had to step away from shoots when the photographer or editor has insisted on including smoking.
When popular models, who now have millions of followers on social media, do smoke in pictorials, it often causes controversy, which probably wouldn't have happened 20 years ago. In 2011, supermodel Kate Moss caused a furore when she smoked a cigarette on the Louis Vuitton catwalk at Paris Fashion Week, which ironically took place on No Smoking Day in her native U.K.
"When a model is pictured with a cigarette," says Cisse, "there's often a backlash on social media. Everyone is more conscious of how it appears."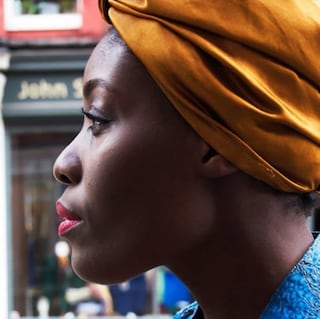 Stylist and fashion editor Marian Kwei. (© Marian Kwei)
Kwei believes the drive for change in the industry now lies with the rising young stars of the fashion world, particularly the ethical brands, who refuse to put smoking in their imagery. She adds: "I've seen more of the ethical brands take on the anti-smoking message. They know no-smoking is more sustainable for the environment. Bit by bit, some brands are becoming more conscious about the environment. I've seen digital magazines are fighting against the glamorising of smoking."
While some of the industry's names and brands are moving away from smoking, there's still some way to go. Following the latest series of fashion weeks, will any big brands or publications be championing lifestyles without cigarettes in the coming months? Critics will be hoping the industry as a whole is finally ready to move on and embrace a better future.

This article features paid interviews.
Top image: A model in a 'Le Smoking' jacket at a Yves Saint Laurent show at Paris Fashion Week in 2017. (© Getty Images)