Smoke-Free Life
People have to know the facts to make informed decisions
10 Mar 2019
·
2 min read
We interview ordinary people about their views on smoking, quitting and alternatives to cigarettes. This week, we talk to Dion and Panos, two Greek brothers living in the U.K.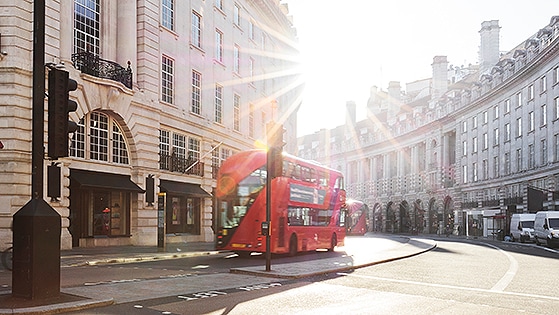 People do change. And Dion knows it well. Frank and direct as only Greeks can be, has agreed to share his experience with us.

"I was a smoker, but I gave up 15 years ago. Now it's time for Panos to quit," he says.

Panos is his brother-in-law. He moved to London with his wife 18 months ago to join the rest of his family. "I very much like it here, it's nice to be back around familiar faces."
I didn't feel like quitting, I took smoking as an inevitable part of my life.
He's been a heavy smoker for more than 30 years. "I smoked a lot, I have to admit," Panos says. "But at the time, I didn't feel like quitting, I took smoking as an inevitable part of my life."
But his family had another opinion. "He would sneak out of family meals to go smoke outside," Dion recalls. "His car always smelled like cigarettes, his clothes reeked of smoke."
So, to celebrate Panos' first year in London, his brother-in-law had an idea. "I talked to his wife and my wife, and we'd agreed to buy him an alternative to cigarettes," Dion says.
On the day of the anniversary, the family gathered for a meal and they gave him a gift. "When he unwrapped it, he looked puzzled," Dion giggles.
Panos didn't really know what he was holding in his hands. "My wife and Dion explained to me how to use this device," Panos says. He tried it after coffee and stopped smoking cigarettes that very day.
This is not a present we gave to him. This is a present he gave to himself.
"I still feel like I'm on a trial period, I want to see how it goes," Panos says. "But I think cigarettes are a thing of the past now, it's been a positive experience so far."
Dion is glad and nods as Panos describes how the past couple of months have been without cigarettes. "This technology is a breakthrough," Dion says. "He got rid of an obnoxious habit and started – at least mentally – to think that there's a way to quit. That's the most important thing."
As Panos explains, not a lot of people are aware that these devices can help a smoker move away from cigarettes: "I think people have to know the facts to make informed decisions on their health."
Dion continues. "I'm glad I could help him make the change. This is not a present we gave to him. This is a present he gave to himself." They laugh and are off to dinner with their wives." I hope this lasts," Dion says. "And I think this is great start for his new life in this country."