Heightened engagement with retailers to minimize the risk of youth having access to our products in Thailand
05 Apr 2023
A case study from PMI's Integrated Report 2022.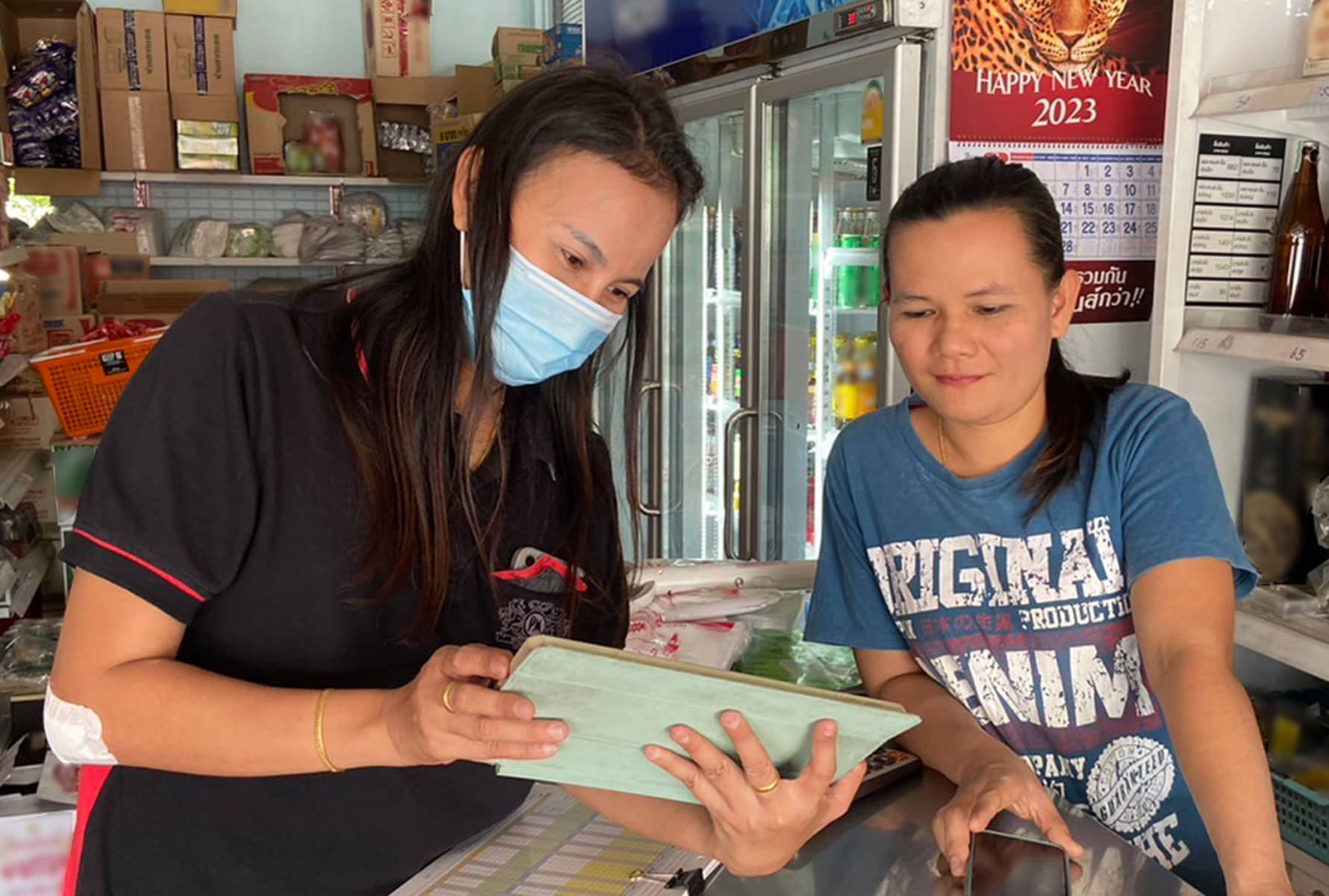 Responsible sales and marketing practices are critical priorities for PMI. Globally, while consumer-centric product design, development, marketing, sales, communications, and engagement drive our commercial success and propel our smoke-free vision, we are clear that minors should not use any tobacco or nicotine-containing product.
We follow strict principles to minimize the risk of youth having access to our products and design and deploy robust guidelines and tools to help our affiliates work more effectively with their trade partners to guard against their sale to minors. In indirect retail, which represent the majority of our sales, our global youth access prevention (YAP) program encompasses three pillars:
Trade communication: communication by our affiliates' heads to the trade partners reinforcing the youth access prevention requirements set out in our Marketing Codes;
Trade education: educating indirect retail channels staff on YAP practices through online or in-person training sessions, and
Point of sale (POS) material placement: providing materials such as stickers, banners, or leaflets to be placed at the point-of-sale which are strictly displayed to retailers. 
Understandably, given local contingencies and realities on the ground, some markets are more challenging than others when it comes to enforcing our youth access prevention initiatives. Accordingly, we encourage our markets to customize YAP program(s) to their local reality by tailoring efforts to best address their population needs, regulatory environment, and any other challenge they might face in this regard.
In Thailand, the Tobacco Products Control Act (TPCA) stipulates 20 years of age as the country's minimum legal age to purchase tobacco products, one of the highest minimum legal ages in Asia, and encourages sellers to inform the buyer and request identification when their age is in question. Yet the national Bureau of Statistic's Smoking and Drinking Behavior survey 2017 stated that only 3% of buyers were asked to provide proof of age prior to making a purchase. A later survey by the same agency indicated that 6.2% of smokers in the country are between the ages of 15-19, confirming underage smoking is a cause of great concern.
Lack of visibility into this issue, and its scale, combined with lack of comparable and reliable data, make the deployment of effective YAP initiatives incredibly challenging. Against this backdrop and reinforced by the results of the local sustainability materiality assessment conducted by our affiliate in Thailand, our local teams accelerated efforts to implement impactful YAP programs across all retailers that distribute and sell our products.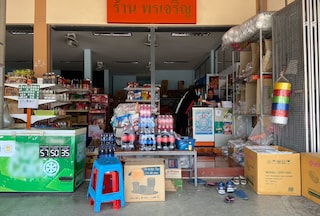 Taking a step further
To gain a greater understanding of the scope of the problem it was critical to measure retailers' awareness of Thailand's Tobacco Products Control Act (TPCA), and to which extent it was being enforced. To that end, our teams in Thailand engaged third-party consultants to deploy a mystery shopper exercise in September of 2021.
A mystery shopper exercise consists of a supposed buyer, between 21-24 years old, attempting to complete the purchase of cigarettes. While doing this, they are monitoring and verifying that youth access prevention measures are enforced, like for example age verification. Approximately 600 selected provision and convenience stores across 7 provinces in Thailand, in rural and urban areas, were visited during the exercise. Soon after exiting the store and out of sight of the store owner, each mystery shopper fills out a survey describing if they had been asked for identification before purchase, and if the seller was aware of the TPCA provisions including the legal minimum age to purchase tobacco – documenting YAP violations.
According to our baseline pilot:
Only 10% shopkeepers asked for national identification when selling cigarettes;
30% of shopkeepers were aware that as per TPCA, they should ask for identification before selling cigarettes anytime the buyer's age is in doubt;
50% of shopkeepers correctly recalled 20 years old as the minimum age to sell tobacco products.
In addition, the local team also carried out a survey to determine what drives retailers to contribute to the effort of preventing youth access to cigarettes. Even though results showed that retailers acknowledge that following TPCA provisions before selling cigarettes is the proper course of action and want to fully abide by it, they also showed that most were unaware of the specifics of this regulation and penalties associated with selling to underage groups.
2021 Campaign
Accounting for these results, PMI Thailand focused their following YAP efforts on implementing 'retailer-centric' initiatives to increase awareness of PMI's Marketing Code and commitment to prevent underage smoking, ensure YAP clauses are included in all contracts with distributors and key accounts, educate retailers on the TPCA, motivate retailers to alter their sales practices, and form partnerships with trade partners to help expand our efforts in reducing the occurrence of underage sales.
Our affiliate in Thailand distributed a letter from the local affiliate's Managing Director to over 50,000 retailers emphasizing the importance of youth access prevention for the nation and the retailers themselves and urging them to take action to prevent sales to underage groups.
Additionally, the local sales team was trained on how to educate retailers on Thailand's Tobacco Products Control Act (TPCA), how to refuse selling products to underage shoppers, and potential legal implications of selling cigarettes to underage groups. Lastly, they secured a local partner, the Thai Tobacco Trade Association (TTTA), to scale their reach. The TTTA distributed B2B contents each month, requesting its members comply with TPCA provisions, particularly those regarding youth access prevention.
By the end of the first quarter of 2022, over 75,000 retailers had received communication on youth access prevention, 100% of contracts had been modified to include a YAP clause, and our entire local commercial sales team were educated on the importance of YAP.
Retailer-centric efforts: a look into 2022
In February of 2022, a second mystery shopper exercise was conducted to measure the campaign's impact and inform future efforts. Mystery shoppers randomly visited around 600 stores, some of which were the stores that had been part of our YAP campaign, to assess the effect of the campaign changes on the retailers' understanding and practice of TPCA provisions of legal age as well as identify area of improvements.
When comparing the shops that were included in the campaign to those that were not, we could see that the first group had a greater awareness and understanding than the latter. However, the assessment also revealed that, although retailer's awareness of the minimum legal age for buying tobacco products overall increased from 50 to 54%, and awareness of the right to ask for identification rose from 27% to 40%, the number of retailers requesting IDs from the mystery shoppers dropped from 12% to 5%.
Further research suggested that cultural etiquette, risk of losing customers, and fear of market competition are some of the reasons deterring retailers from asking for ID during purchases, even when they are aware of the TPCA provisions. Considering this, the team evaluated possible avenues to improve the campaign to reach the expected outputs.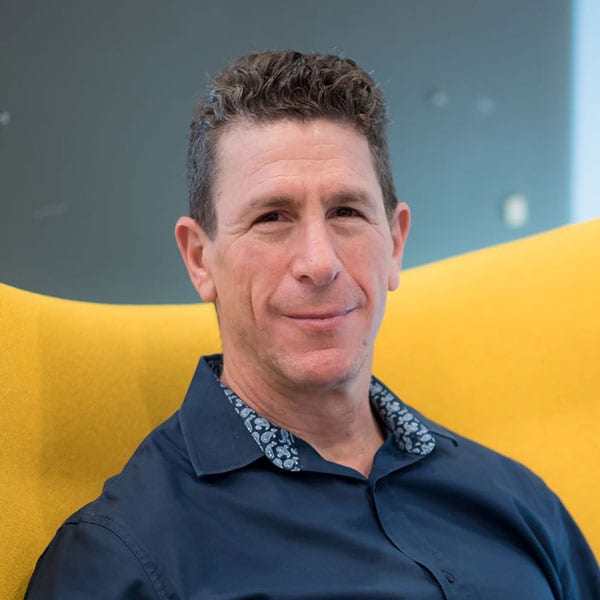 Addressing youth access and smoking is one of the top issues that PMI and Thai society have in common.  We therefore make it a priority and exert every effort to address the challenge. A core strategy to deal with the issue is gaining a stronger understanding of retailers, the primary audience in bringing about meaningful change. Conducting mystery-shopping exercises is one step that has provided us greater visibility on retailers' awareness, understanding, and motivations towards youth access prevention. The results of these visits have enabled us to better understand the needs, behaviors, and journey of the store owners and employees.  We have incorporated these insights into the PMI Toolbox, making local adaptions to promote positive behavior changes amongst our retailers to prevent underage smoking. While we are happy with our progress to date, we will continue to look for ways to improve the effectiveness of our programs and prevent underage groups access to tobacco products.
Multi-stakeholder engagement to achieve impactful solutions
Understanding that PMI is just one of the cigarette companies operating in Thailand and considering the outcomes of this second mystery shopper exercise, our team reached out to competitors to seek cross-industry collaboration, which more effectively would combat underage smoking. A joint letter signed by the Managing Directors (MD) of the leading cigarette companies in the country was distributed in December 2022 under each company's market coverage.
As a second step, our local teams designed and distributed restrictedly to the retailers a poster showcasing Thai cultural imagery along with reminders for retailers to check for identification before selling and the legal age for purchasing tobacco products.
In the instance a retailer selling to an underage buyer is flagged by the authorities, we provide punitive measurement by restricting them from the company's trade program for up to 90 days.
Our partner, TTTA also continued their efforts to increase awareness of the YAP issue. To educate its members, it has started a stand-alone YAP campaign that includes B2B roadshow activities, B2B communication content, and B2B brochures distribution.
Outcomes and next steps
In November 2022, our team assessed the impact these initiatives had through a third wave of mystery shopping. While the percentage of shopkeepers who requested identification while selling cigarettes remained stable compared to the previous exercise, the number of sellers who claimed awareness of the minimum legal age to purchase tobacco products rose from 54% to 67%. Though not the only other factor, we believe that efforts to deploy and enhance these kinds of engagements can have a positive impact.
As we move forward with our global business transformation, we continue our active engagement with different stakeholders, including in our industry and supply chain, to ensure that we minimize youth access to our products.